With the recent premiere of Real Housewives of New York Season 14, the new cast has now been added to the franchise. Though the premiere garnered minimal interest, the new RHONY cast does have potential that could be tapped this season. Here's how the ladies stack up against each other, and which ones seem primed for Real Housewives stardom.
Jessel Taank
Jessel Taank was the least featured in the premiere episode, so it's hard to say how she will develop as a cast member on Season 14. She seems to be a little more on the straight-laced side. As a result, she may not be involved in very much drama this season. 
Low drama often equals low entertainment value. Unless Jessel can showcase more of her personality, her popularity could be minimal in the franchise overall.
Ubah Hassan
Undeniably gorgeous, Ubah Hassan lights up the screen with both her beauty and her wit. She's obviously a source of fun in the group, and it's no wonder why the other cast members love hanging out with her. However, she does seem a little out of place on the show. Ubah herself has admitted that as a single woman who can barely take care of a plant, she's not really a "housewife."
As wonderful as Ubah does seem to be, it's unclear what kind of future she has in the franchise. It's possible that fans may get only one season of Ubah. So, she may or may not become a Real Housewives icon.
Sai De Silva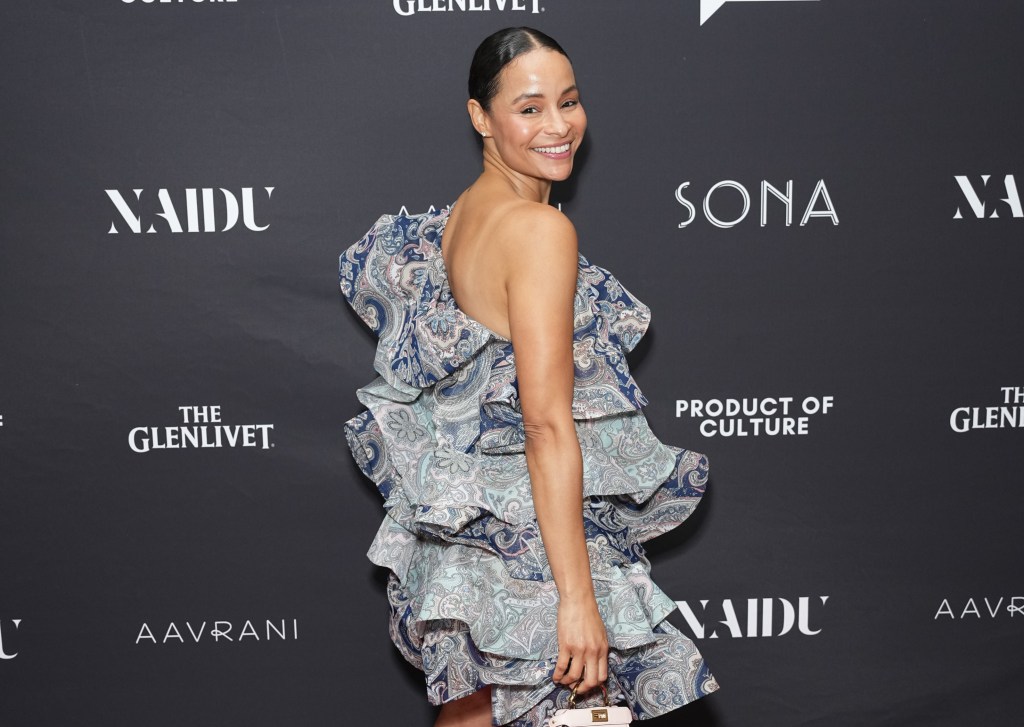 Sai De Silva described herself as "the baddest apple" in the group, and she definitely lives up to her reputation. An expert at being shady and snappy, Sai made a big impression in episode one. While her kids keep her grounded, Sai still doesn't hesitate to throw out a sickening clap back. The fashionista was at the center of the first episode's cheese fiasco, and she seemed more amused than anything else.
Though not quite as entertaining as some of the following ladies on this list, Sai has potential to cement her place in the Real Housewives franchise.
Erin Dana Lichy
As one of the "true New Yorkers" in the new RHONY cast, Erin Dana Lichy lends authentic flavor to the rebooted show, and she's likely one to watch. Erin has a sharp tongue and doesn't hold back from telling it like it is. This makes her a formidable opponent for any other cast members trying to start drama with her. It should make her entertaining to watch.
Erin wasted no time confronting Brynn Whitfield for her role in CheeseGate, and Brynn was visibly nervous about being the focus of Erin's irritation. On this season of RHONY, Erin won't take anything sitting down, and she's definitely one to watch. Erin certainly has what it takes to become a Real Housewives legend.
Brynn Whitfield
Brynn has already shown herself to be a major pot-stirrer, and it wouldn't be a surprise if she turns out to be behind most of the drama this season. Though it's unclear why she's even on the show, as she's not married and doesn't have children, Brynn is undeniably good television. 
The glint in Brynn's eye as she instigated the cheese controversy was very apparent, and is hopefully a sign of things to come. Brynn may very well turn out to be the new RHONY cast member who fans love to hate-watch. Her bubbly and devious personality will certainly keep things interesting on the show, and even if viewers don't like her, they'll probably (secretly) appreciate the drama Brynn causes.
Jenna Lyons
Jenna Lyons holds enormous potential as a Real Housewives star in the making. Not only is she effortlessly chic at all times, Jenna is a relatable cast member. It's a surprising thing to say about someone whose luxury closet is slowly devouring their apartment, but it's true. Jenna's nerves about entertaining, her love of indulgent food, and disappointment about her friends not understanding her party's theme, all make her someone that viewers can relate to.
The awkward charm that Jenna exudes, along with her high–fashion status, set her apart from the rest of the cast. Jenna isn't just someone fans will be interested in watching, she's a cast member who fans will actually like and root for. 
TELL US – WHO ARE YOUR FAVORITE NEW REAL HOUSEWIVES OF NEW YORK CAST MEMBERS?