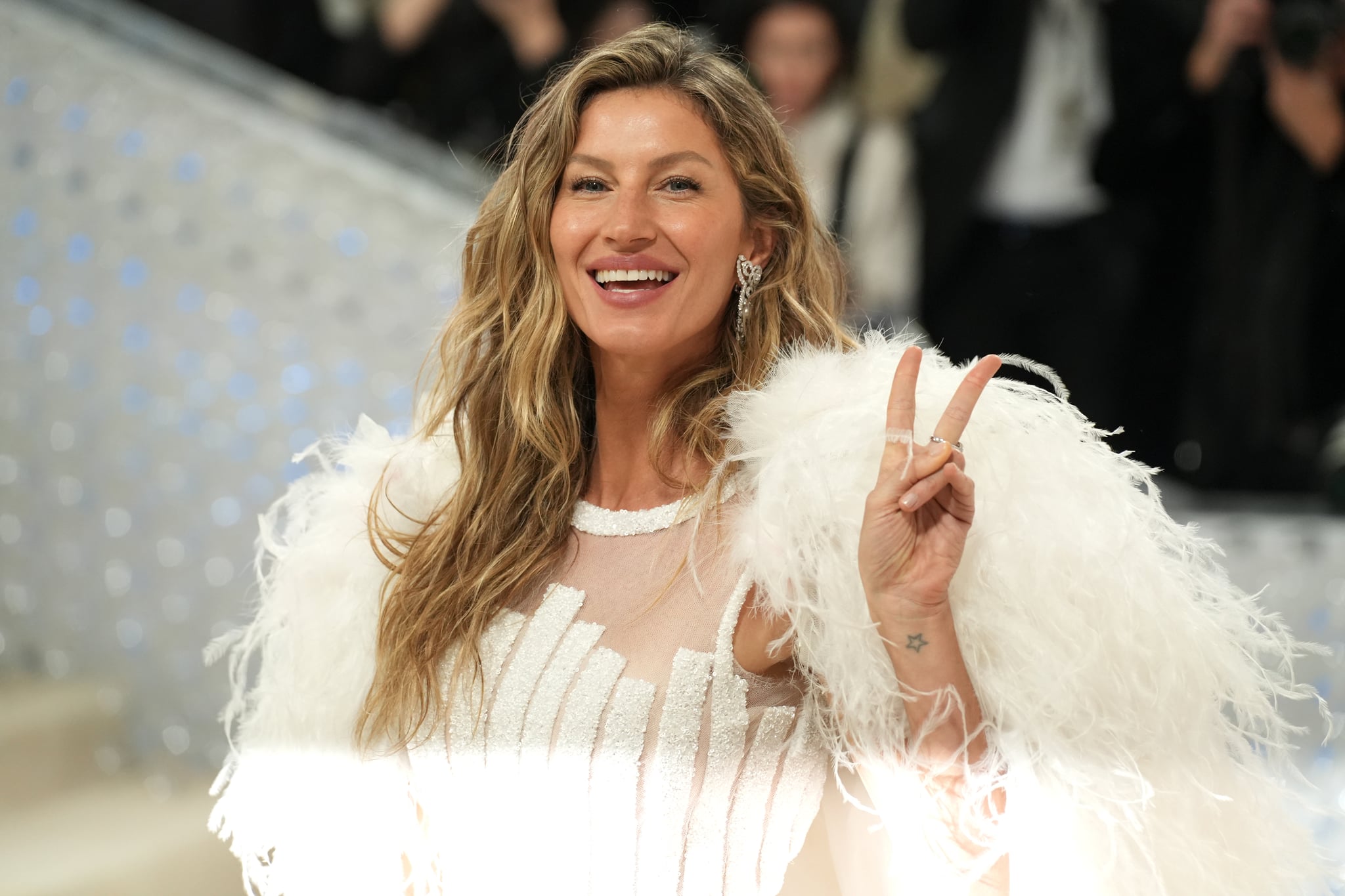 Gisele Bündchen's 43rd birthday post on Instagram will have you seeing double. On July 22, the supermodel shared snaps from her recent birthday celebration with her sister, Patricia Bündchen, and in the process, reminded fans that she has a twin. Gisele kicked off her celebratory carousel with a photo of her and Patricia sitting in front of a sign that reads "Happy birthday," with a plate full of tasty looking pastries in front of them.
"I wanted to thank everyone who took the time to congratulate and send good vibes on our birthday," Gisele captioned her post in both English and Portuguese. "I am so lucky I got to spend it with my twin sister and our girly girls. I feel blessed to be surrounded by so much love."
In addition to the candid snap with her twin, Gisele also shared photos of her sister, her niece, and her daughter, 10-year-old Vivian, all bundled up in what appeared to be a lodge. Additionally, she included several sweet pics featuring just her and Vivian, including one where the mother-daughter duo are pulling funny faces.
While Gisele's career as a model has kept her in the public eye, Patricia leads a more private life. But even though the twins aren't always seen together in public, they remain close. In fact, Patricia is Gisele's business manager in Brazil. During a May interview with People, Gisele shared how proud she was of her twin for organizing the Luz Alliance Gala, a benefit for the Brazil Foundation.
"This was my first Gala and couldn't have done it without my sister Pati who worked diligently with the Brazil Foundation to organize this special evening," Gisele told the publication. "It was very special to have her here tonight. She worked so hard to organize this event as she does every day."
She continued, "We're very close; as you know, we're twins! I know she's got my back like I got hers. We trust each other and we always want the best for one another and that is priceless."
Patricia isn't Gisele's only sister. In addition to her twin, she has four more sisters: Graziela, Gabriela, Raquel, and Rafaela. Since her divorce from Tom Brady in 2022, she has been spending lots of her time with her extended family, and documenting their adventures on social media. In June, she shared an Instagram post featuring photos from her trip to Brazil, where she caught up with her family. She captioned the post simply, "Família."