Though many Real Housewives fans were nervous about the reboot of Real Housewives of New York, the cast has already shown a lot of promise. Between the cheese controversy, catty behavior, and a general lack of understanding of what khaki is, the premiere was definitely entertaining. All of the new stars are active on social media, and this is how the RHONY cast's Instagram accounts show off their personality. The following posts are surprisingly revealing about the Bravo newcomers.
Ubah Hassan
Though at first Ubah Hassan seems almost unbearably glamorous, she proved in just one episode that she possesses surprising depth. Not only is she funny and witty, Ubah has a lot of insight when listening to her friends' problems, and there's definitely more to her than what meets the eye.
This post shows Ubah's signature evolved sense of style, as she's always sporting ultra-fabulous looks, probably from the second she rolls out of bed. But what stands out even more than her eye-popping outfit, is the empowering Erica Jong quote that shows how Ubah is committed to lifting her fellow women up rather than tearing them down. 
Let's hope that supportive spirit lasts throughout RHONY Season 14.
Erin Dana Lichy
With a sharp sense of humor and no-nonsense attitude, Erin Dana Lichy is the friend you love to hang out with but don't want to cross. Erin may get too hung up on cheese, however, she manages to balance her cutthroat New York identity with her warm maternal instincts.
In this post, Erin shows that she isn't one to shy away from a raw and unfiltered selfie, though it's the message she shares that really showcases her true personality. Erin is nothing if not strong and self-assured, and she brings that to her parenting. She shows herself to be mindful, resilient, and caring, which is exactly how she acts with her friends.
Jenna Lyons
Jenna Lyons showed herself to be a surprisingly relatable fashion maven on the RHONY Season 14 premiere. So, there's no better post that encapsulates her personality than her May 1 post from the Met Gala.
Her outfit in the post isn't something most people would wear, but Jenna effortlessly rocked her Chanel suspenders strategically covering her nipples. You can never expect anything less than fashion-forward with Jenna, whose house is approximately 70-percent closet. In this post, Jenna went for a look that most would never dare to try, and somehow she pulls it off.
But what really makes this post scream Jenna is the addition of her dinner consisting of store-bought white cheddar popcorn. As fashionable and chic as Jenna is, she's still down to earth and can throw down on a bag of popcorn in lieu of an actual meal. It's something many viewers can likely relate to, and it's the reason why Jenna is so compelling.
Jessel Taank
Jessel Taank didn't get to shine much in the RHONY Season 14 premiere episode, but she'll surely get more screen time as the season progresses. Initially, Jessel comes across as less wild than the other women on Season 14, but there are still moments where she surprises her friends.
In this post, Jessel shows her commitment to looking fabulous, whether rain or shine. A peek at Jessel's closet in the premiere hinted at a love of the color black, and it certainly looks good on her. Here, Jessel looks completely Glam and fully poised, which is exactly what viewers can expect from the proud publicist.
Brynn Whitfield
Brynn Whitfield quickly established herself as the pot-stirrer of the group in Season 14, and she's shown every indication that she'll be a total firecracker in the episodes to come. Though she's fashionable, like the rest of the cast, it's Brynn's personality that takes center stage.
Bubbly, energetic, and sometimes conniving, Brynn's personality is on full display in this post from early 2022. Her outfit is as flashy and extra as fans would expect. Brynn's caption is also a very clear indication of the kind of person she is.
Brynn may not be any wiser now than she was when she posted these photos, but she's certainly just as entertaining.
Sai De Silva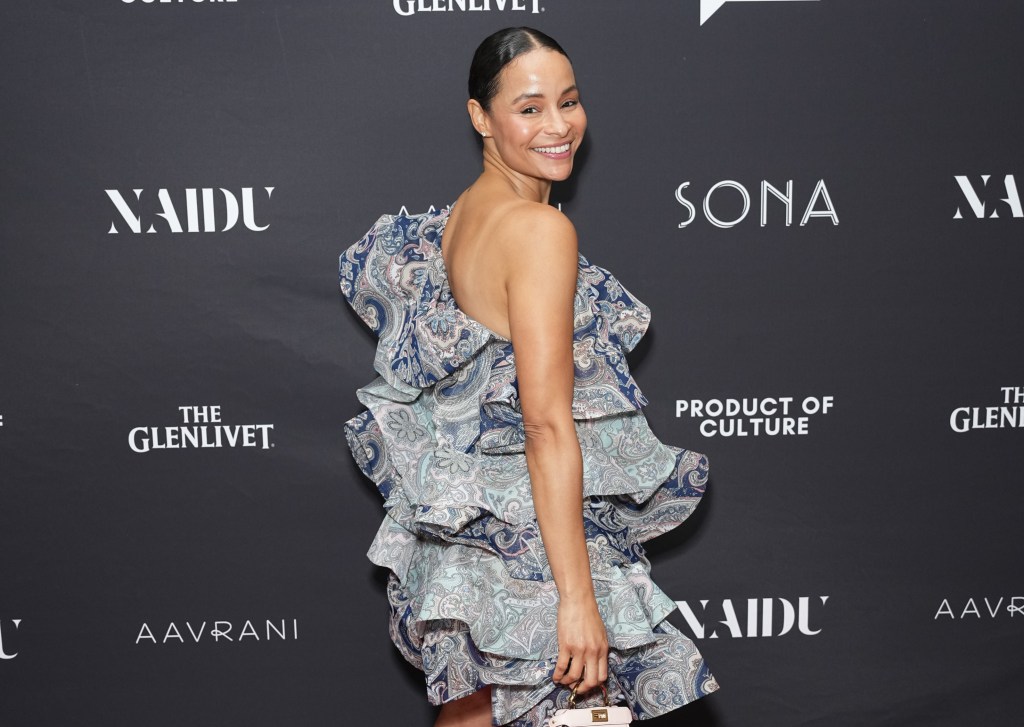 Upon first glance, Sai De Silva's Instagram portrays an untouchable fashionista, but what viewers saw on RHONY was a different side to the content creator. Though Sai is certainly at home in high-class events dressed to the nines, she seems most comfortable spending time with her family and sporting a more relaxed look.
In this post from January, Sai showed off her silly side while teaching her daughter about Skincare. Sai may not be dressed up or in full glam Makeup, but the fun relationship she has with her daughter is more beautiful than anything in her closet.
This post perfectly depicts Sai's sense of humor and sly attitude while also showing off how comfortable she is as a mother. Sai may get wrapped up in drama with the girls, but at home, she keeps it fun and low key.
TELL US – WHICH OF THE NEW RHONY CAST HAS THE BEST SOCIAL MEDIA PRESENCE? ARE YOU FOLLOWING ANY OF THE RHONY CAST'S INSTAGRAM ACCOUNTS?