Posted on Date updated"> at 12:34 am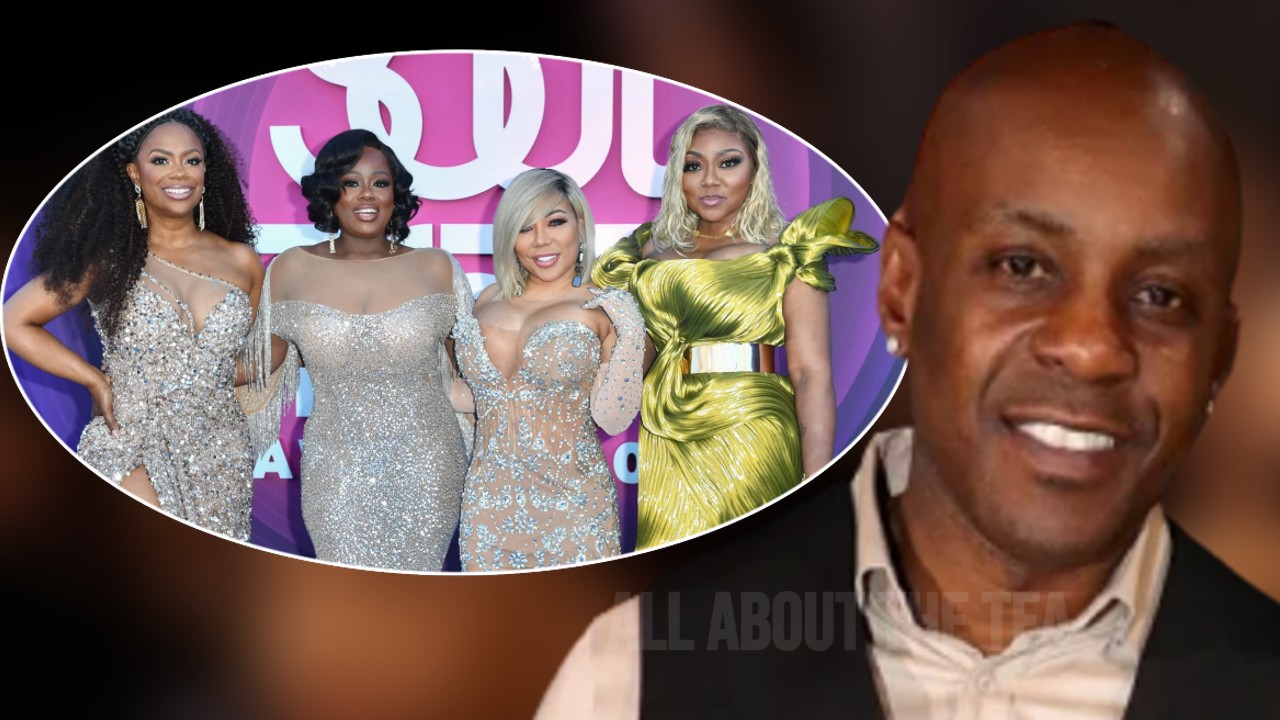 RECAP: 'Queens of R&B: SWV & Xscape' LaTocha's Husband Exposed For Accepting Kickbacks From Promoters
Welcome back to another episode of Queens of R&B: SWV & Xscape. Surprisingly, we see Tamika contact LaTocha so the two can finally sit down and hash out their issues. Tamika says she's ready to be sisters again and after LaTocha showed up to Xscape's soundcheck in Orlando; Tamika thinks this may be the time to make amends.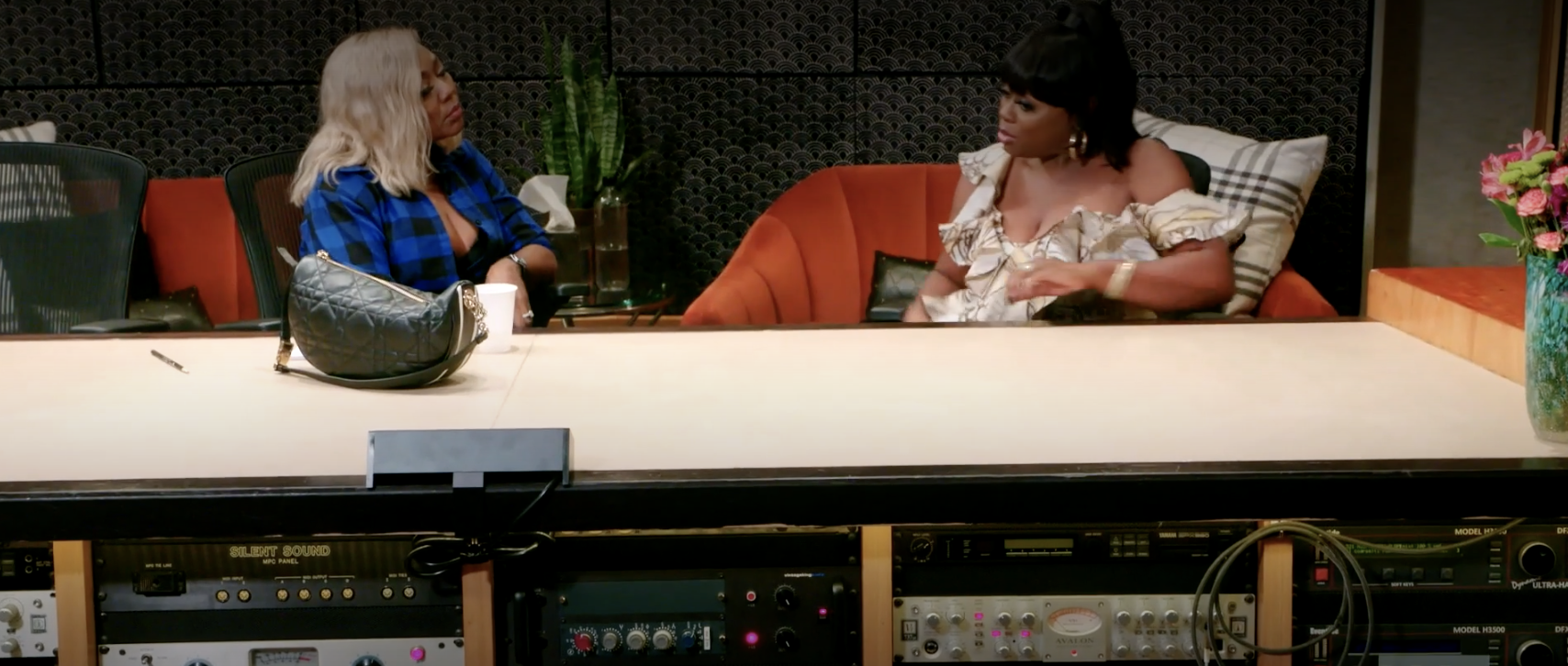 Tocha invites Tamika to come to the studio and Tamika agrees. Meanwhile, Coko's in her closet getting help from Jalen as Taj does a video strip tease for her husband. Taj hangs up in a hurry when her husband announces their son is there as Tocha sings at the studio. Rocky has a cigar in his hand as Tocha works in the studio and Tamika pulls up soon after. Rocky greets Tamika but sis ignores him until he leaves.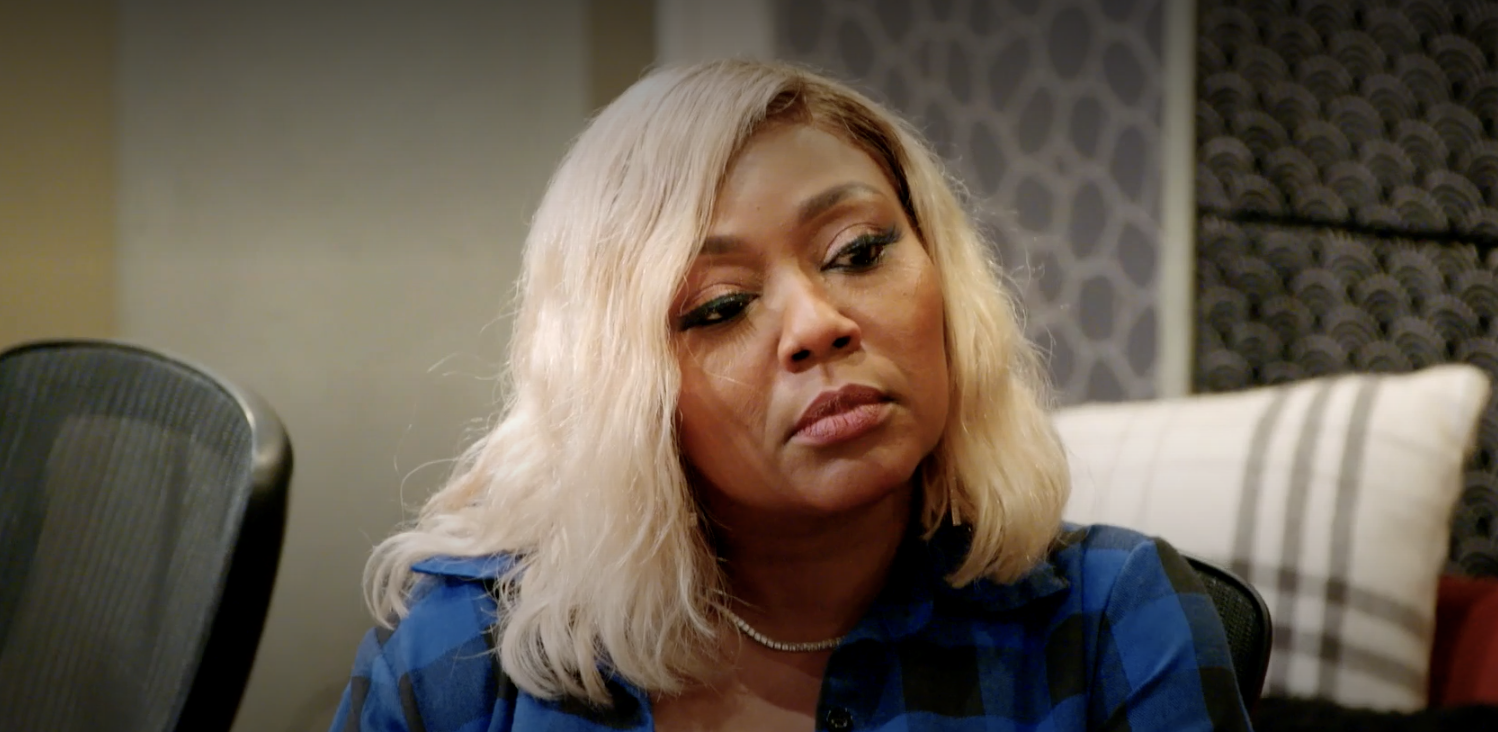 Tocha and Tamika ask how each other is doing and Tamika tells Tocha about the conversation she had with their mother. After giving LaTocha the recap, LaTocha ask Tamika how they got to this place? It's been three months since the two have spoken and they miss each other. Tocha and Tamika bicker a little before agreeing that all parties need to take accountability for the state of their Relationship. Tamika wants to know what's next for them and Tocha admits she wants her sister back.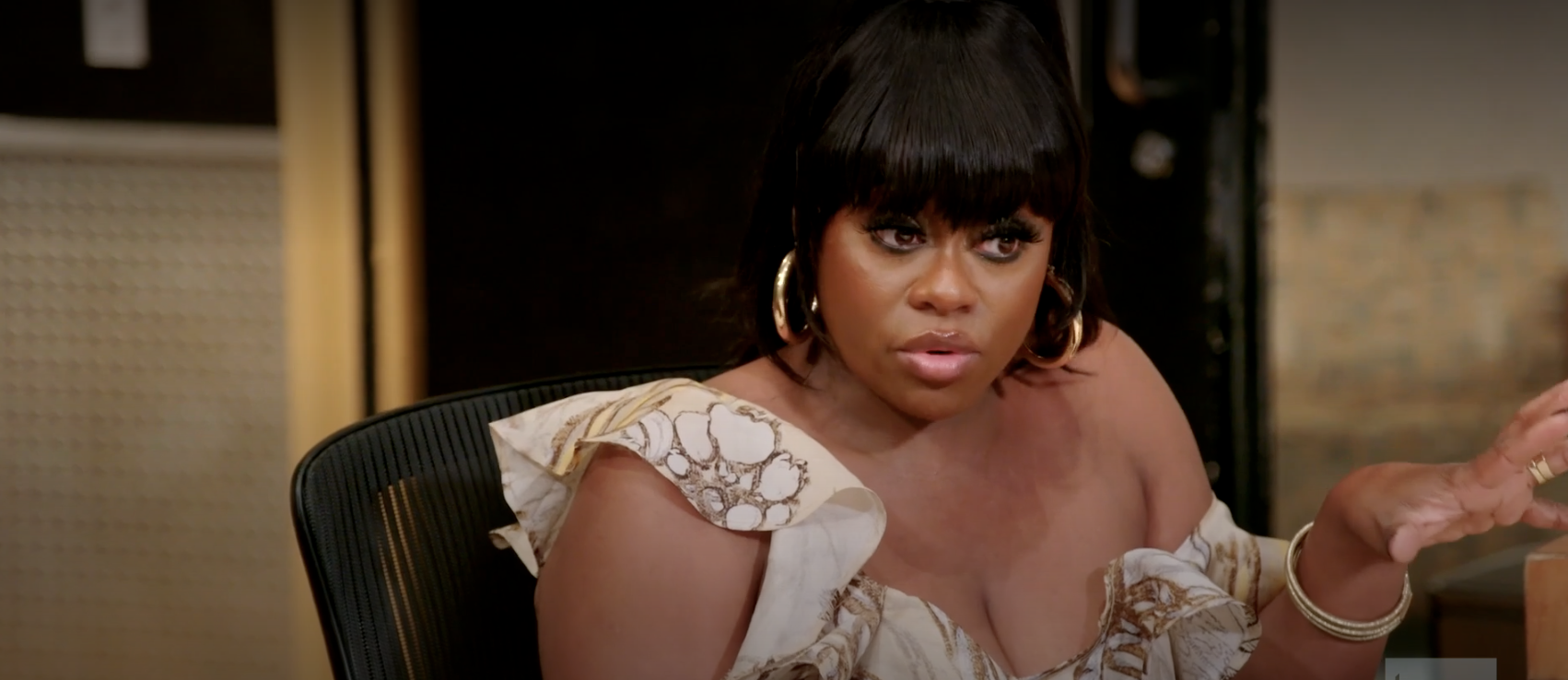 Tocha wants to get the sisterhood back and Tamika seems to be in agreement. Tocha gets emotional in her confessional as she explains the hardships the family went through after their father left. The two promise to get it right as they hug it out, finally. 

The next day, it's fourteen days before the show and Tamika stops by to see their potential dancers during auditions. Tamika's happy about the turnout and soon LaTocha, LeLee, Tiny, and Coko arrive to help out. Kandi couldn't make it and LeLee wants to know what she's looking for in these dancers. Coko just wants the people to dance and soon the auditions start. LeLee crowns Taj the best dancer in their group and names herself as the worst LOL. Tamika thinks she's the best dancer in Xscape and reminisces about being eight months pregnant during a video shoot. Although Kandi's not at rehearsals, Tamika admits to thinking Kandi is the worst dancer of Xscape LOL. 

Auditions wrap and the ladies go through the best options for the show. Tamika breaks the news to the dancers and soon the ladies pick five dancers to stay. Next the boys begin dancing as Taj joins and throws down on the dance floor! Later, the members of SWV meet for lunch and Coko fills Taj in on the Hookah culture as they wait for LeLee. Once LeLee gets settle, Taj ask about her book and LeLee tells her group members how hard it is. Taj admits to reading Fifty Shades of Grey and that she and her husband tried all the toys in the book. After the laughter settles, Taj tells the girls about her meet up with Tamika and how the two disagreed on the songs in the show. Apparently, Tamika thinks Xscape should close the show because Kandi and Tiny have more precedence outside the group.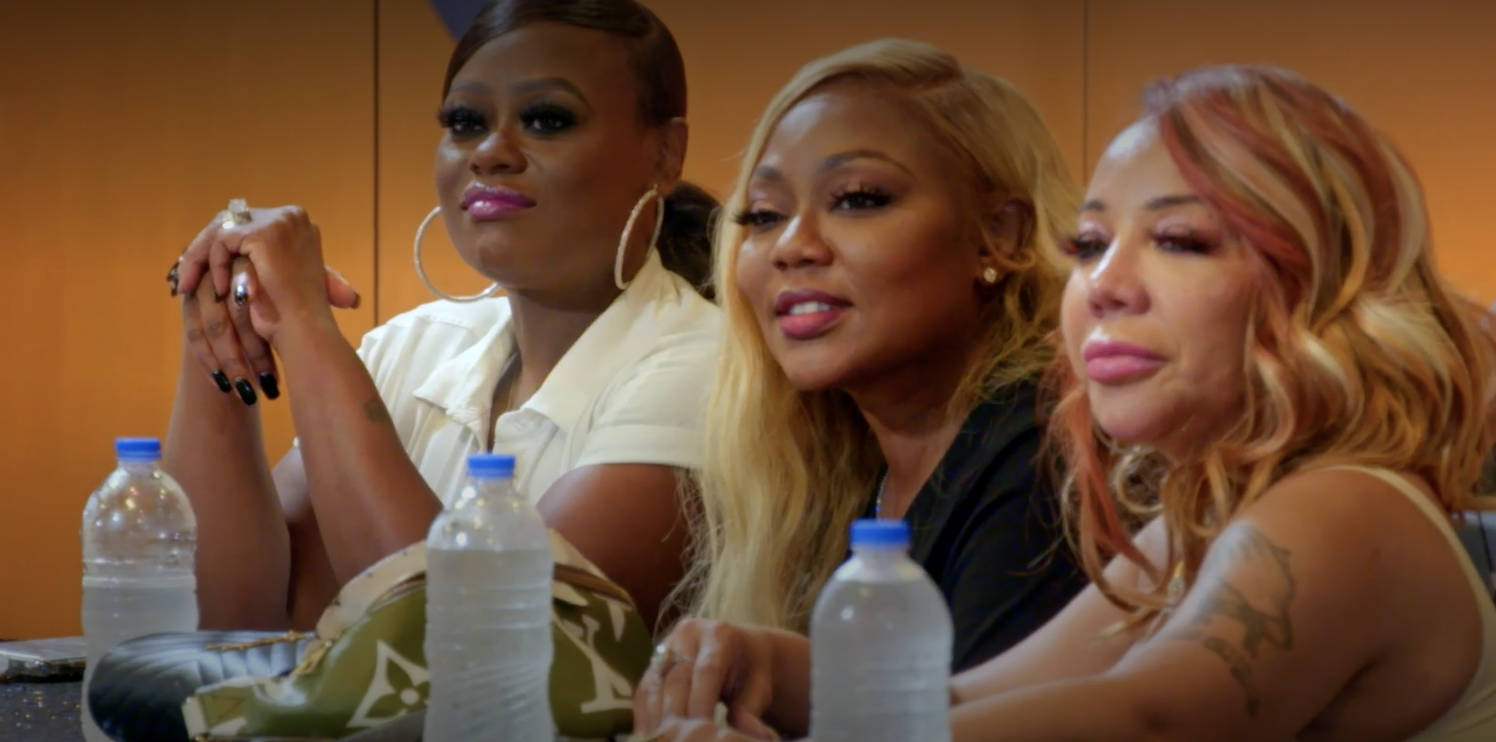 Taj doesn't want to be anyone's sidekick and her group members agree! Taj tells them that Xscape doesn't think SWV's relevant and Coko thinks Xscape is irrelevant. LeLee thinks Kandi and Tiny's a** is there for Tamika to kiss and admits SWV has sold more records than Xscape. The food comes out as LeLee ask which song Tamika thought was bigger than SWV's, and the ladies laugh once Taj answers.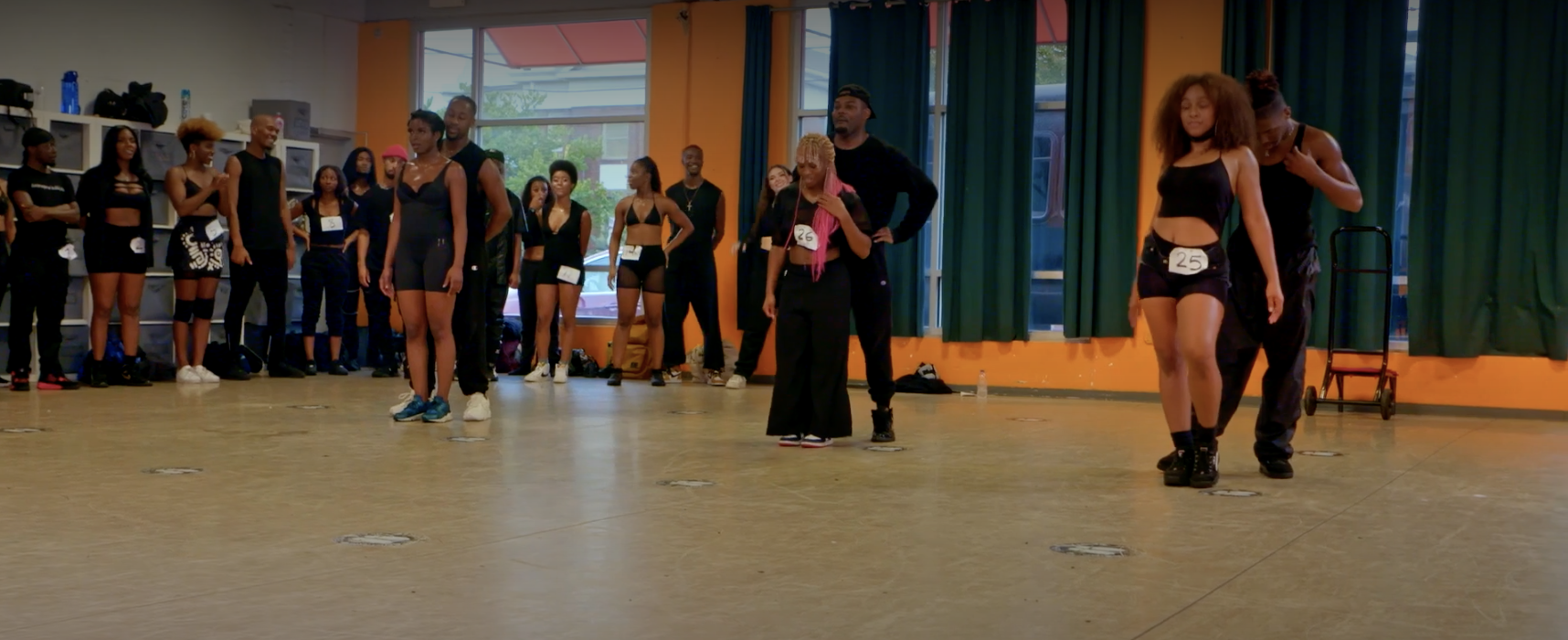 At Tiny's, her daughter Zonnique stops by as Tiny pulls up on a four-wheeler. Tiny takes a picture of her daughter and tells us how much she loves her baby in the confessional. The youngest, Heiress is playing on the counter and Tiny has her hands full but loves her babies! Tiny gives Zonnique crap for missing the Orlando show and Heiress gives her mama props for the performance. 
Tiny tells Zonnique about Tocha coming to soundcheck and having positive energy, to her surprise. Tiny wants to depend on Tocha but isn't sure Tocha's committed to their show. Tiny thinks when Tocha's feeling herself she disappears, and Tiny finally sees what Kandi's complained about all these years. Tiny tells her daughter how Tamika sung LaTocha's parts and compliments how great she sounds. Tocha better watch out, Xscape might not need you no more! 
Later, LeLee takes her grand-puppy to Lucky & Lady to get pampered. LeLee's daughter is the owner of this puppy but since she's out of town, LeLee offered to watch the puppy for her. LeLee's washing the dog as her sister watches from the side. LeLee tells us about her upbringing and how her sister was her primary babysitter, while LeLee was on the road. LeLee struggles with the past and wishes she could've been more present for her kids. As the puppy gets dried off, LeLee tells her sister about their upcoming show and the progress they've made. LeLee thinks Xscape is a little risqué and producers ask if LeLee would ever wear one of Xscape's outfits. LeLee would wear it if she were dead, and her sister ask about how their going to figure everything out. LeLee's hoping for the best but believes Xscape thinks their better than SWV.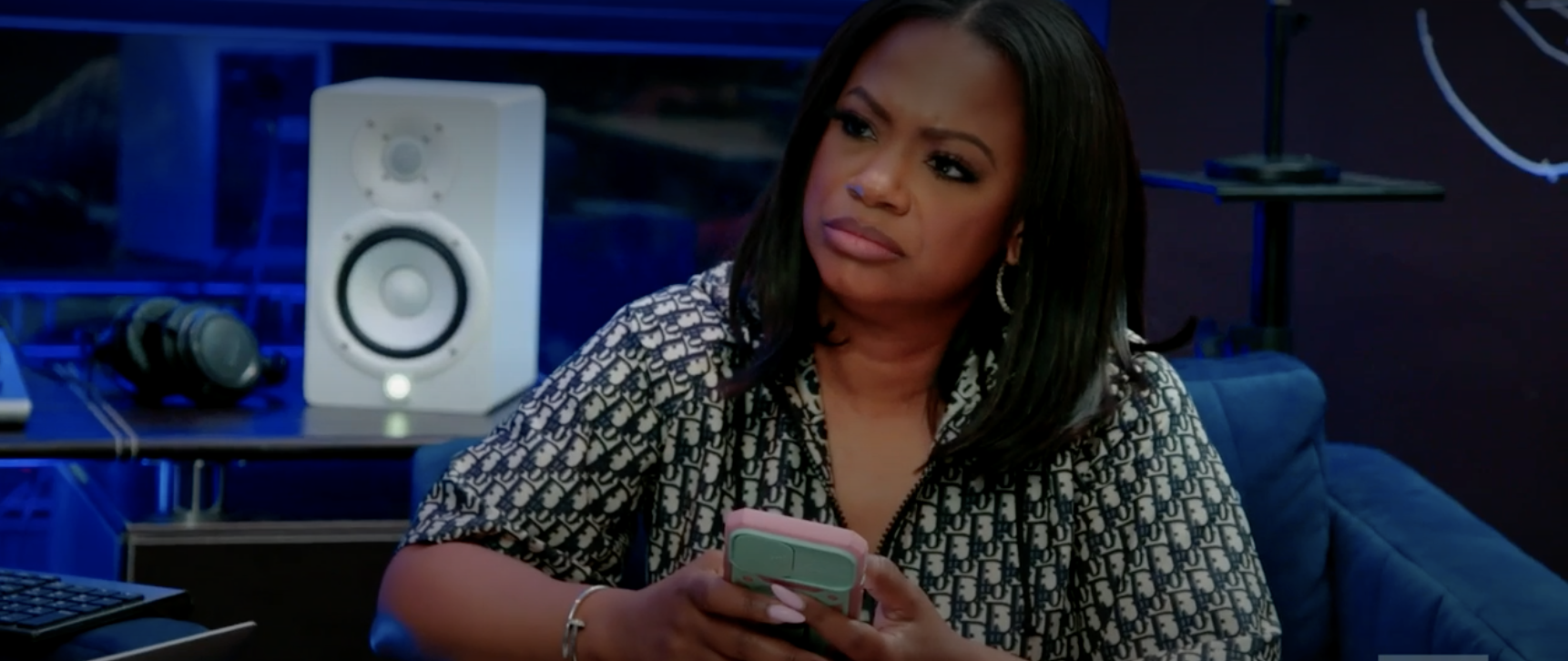 Meanwhile, Coko's meeting Kandi at the studio to confirm the songs for the show. Steven is confirming the list and Coko's confused as to why he's there and doesn't agree with the selection of the songs selected for SWV. Kandi's on her phone as Coko complains and changes the songs. Kandi wants "Understanding" to be the shows finisher, but Coko wants "Weak" to go last due to being the biggest seller of the two.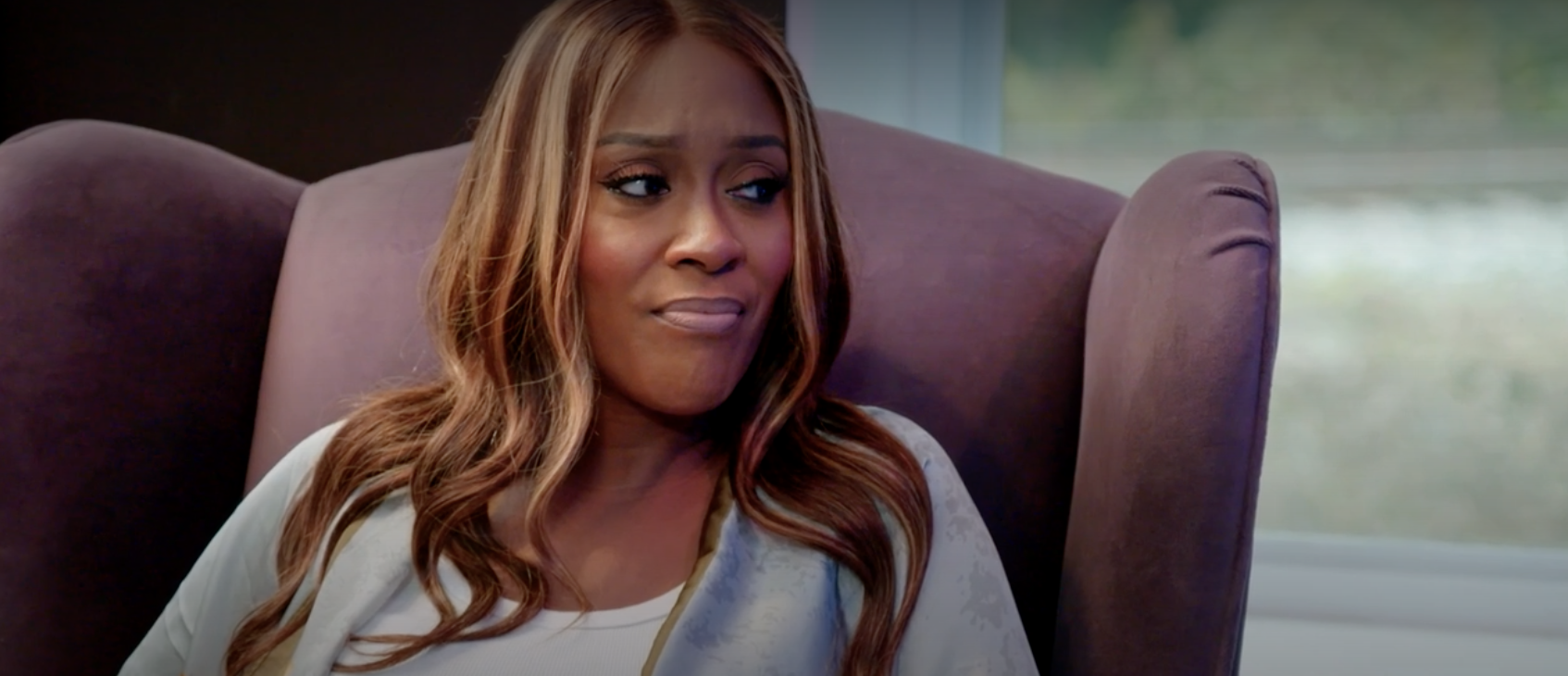 The next day, Tiny and Kandi are riding together to meet the rest of the ladies to discuss wardrobe. Taj's is riding with Coko and Jalen and hopes the stylist can capture SWV's essence. Jalen's decided to re-enroll in college in the fall and admits he didn't want to regret missing this opportunity. Taj ask how Coko feels about their upcoming show and tells Taj about the studio session with Kandi. 
Kandi tells Tiny about the drama with Coko and Tiny isn't willing to backdown on this "headliner" mess. Everyone arrives at Chaza Fashions and greets their fashion designer, Corey Boi. Corey passes out sketches of his work and encourages the ladies to review before discussing their likes and dislikes. LeLee thinks the clothes look like Magic City and tells us all about it as the ladies tell Corey about their individual style. Once Corey gets to Tocha, Tamika jumps in and calls Tocha "Diana Ross" before telling the group about LaTocha hiring a separate stylist from the rest of the group. Tocha has no shame in her confessional and stands ten toes down in her decision LOL.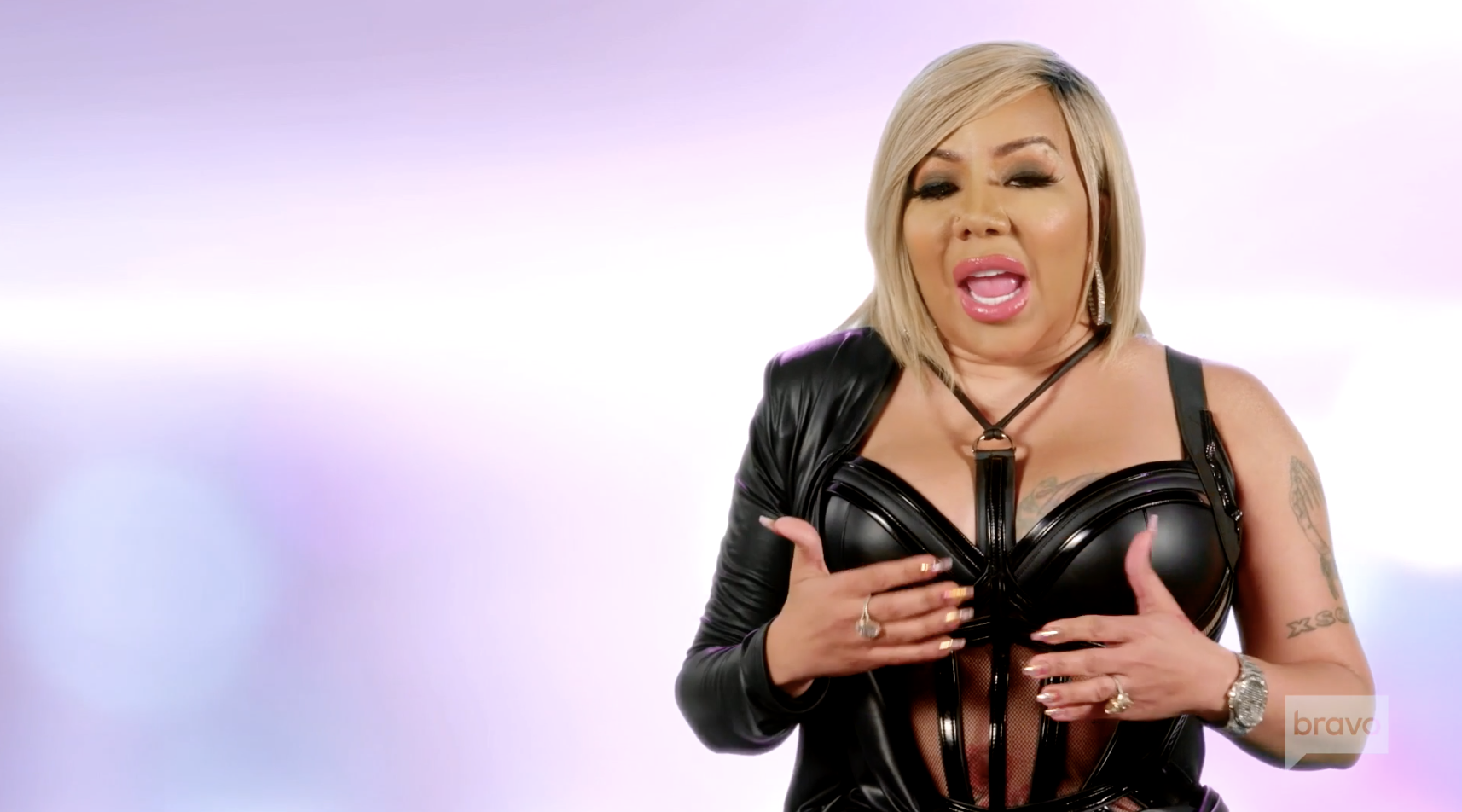 Corey takes the ladies measurements as the women laugh and joke around. After everyone's done, Kandi ask what color everyone wants. Everyone has different ideas, but Corey promises to have the looks done on time. Coko and Kandi bring up the song selection and we're back to arguing about which group is closing the store. Taj tells the group about her idea that "Weak" is the strongest strong and that Tamika thinks Xscape has more followers than SWV. LeLee doesn't have a problem giving respect but doesn't feel comfortable being around people whose going to downgrade them about followers and a piano in a dressing room. Tamika told Taj about Tiny's bougieness. LeLee doesn't want to be inauthentic, but Tiny thinks Xscape has better production with their songs.
LeLee and Coko think the issue is becoming bigger than it needs to be and soon Tamika and Coko bicker back and forth. Tamika says she isn't a child and Coko is getting more frustrated by the minute. LeLee thinks it's all stupid and Tocha finally speaks up claiming she didn't sign up for this. Later, Xscape meets up at the studio to get to the nitty-gritty. In her confessional, Kandi tells us that a promoter dropped a bomb on them and came with receipts! Tamika reveals that Rocky's been receiving kick-back from a promoter *allegedly*.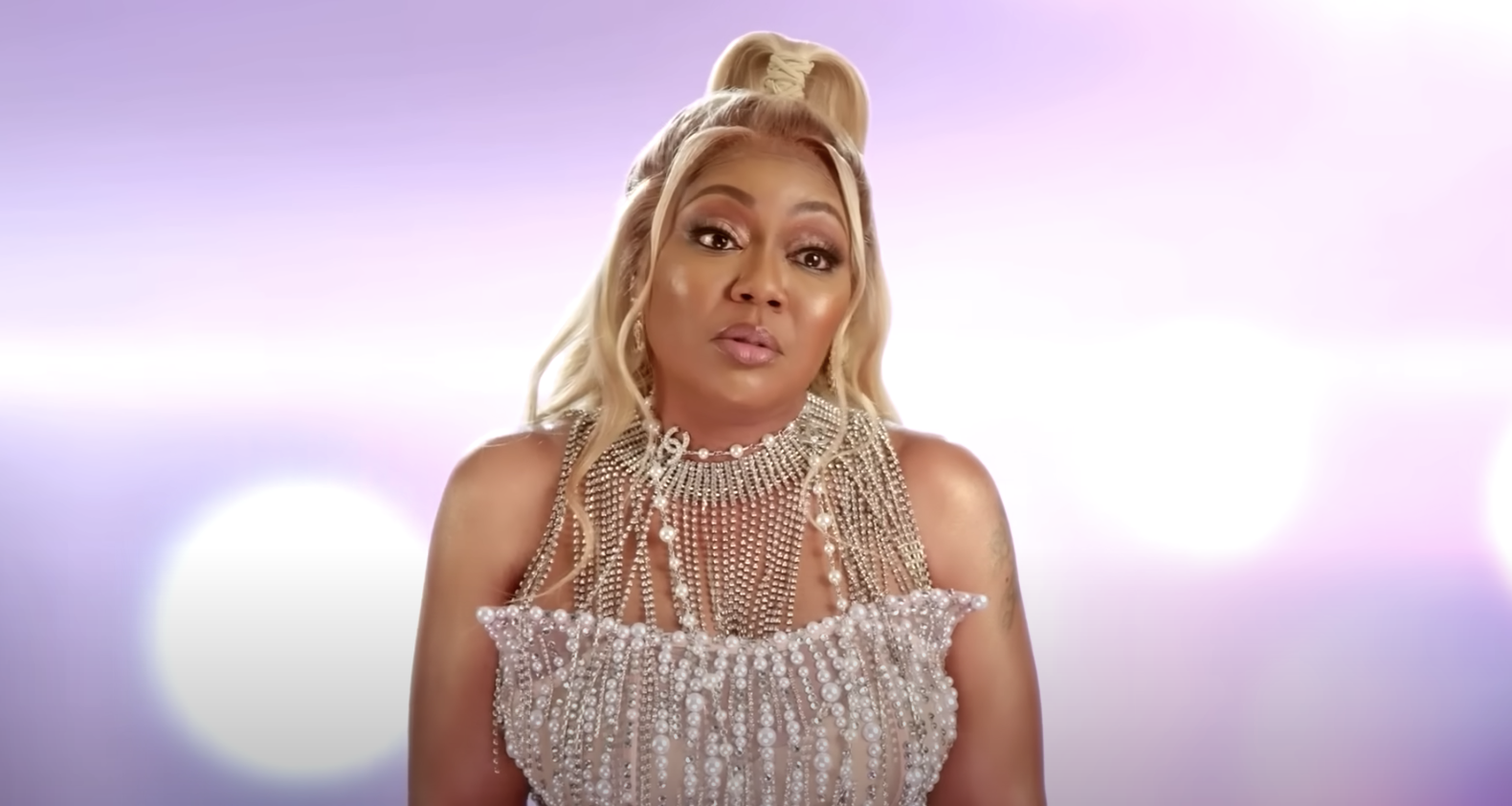 Tocha looks and acts confused as Tamika pulls out a blue folder of receipts. Tamika gives Tocha the evidence as Kandi explains Rocky and this promoter worked together to get Tocha to perform with Xscape, for an extra fee for her husband/manager Rocky. Tocha continues playing dumb and doesn't believe her group-members. Kandi begins getting upset as Tocha takes up for Rocky and Tiny wants Tocha to put everything out on the table. Tocha calls Rocky to tell him what's going on and we get the dreadful: To Be Continued. Be sure to come back next week for the finale of Queens of R&B: SWV & Xscape. 
SWV & Xscape: The Queens of R&B airs Sunday nights, on Bravo, at 9:30pm ET.
Stay Connected With All About The Tea: Twitter Ι Instagram Ι YouTube Ι Facebook Ι Send Us Tips