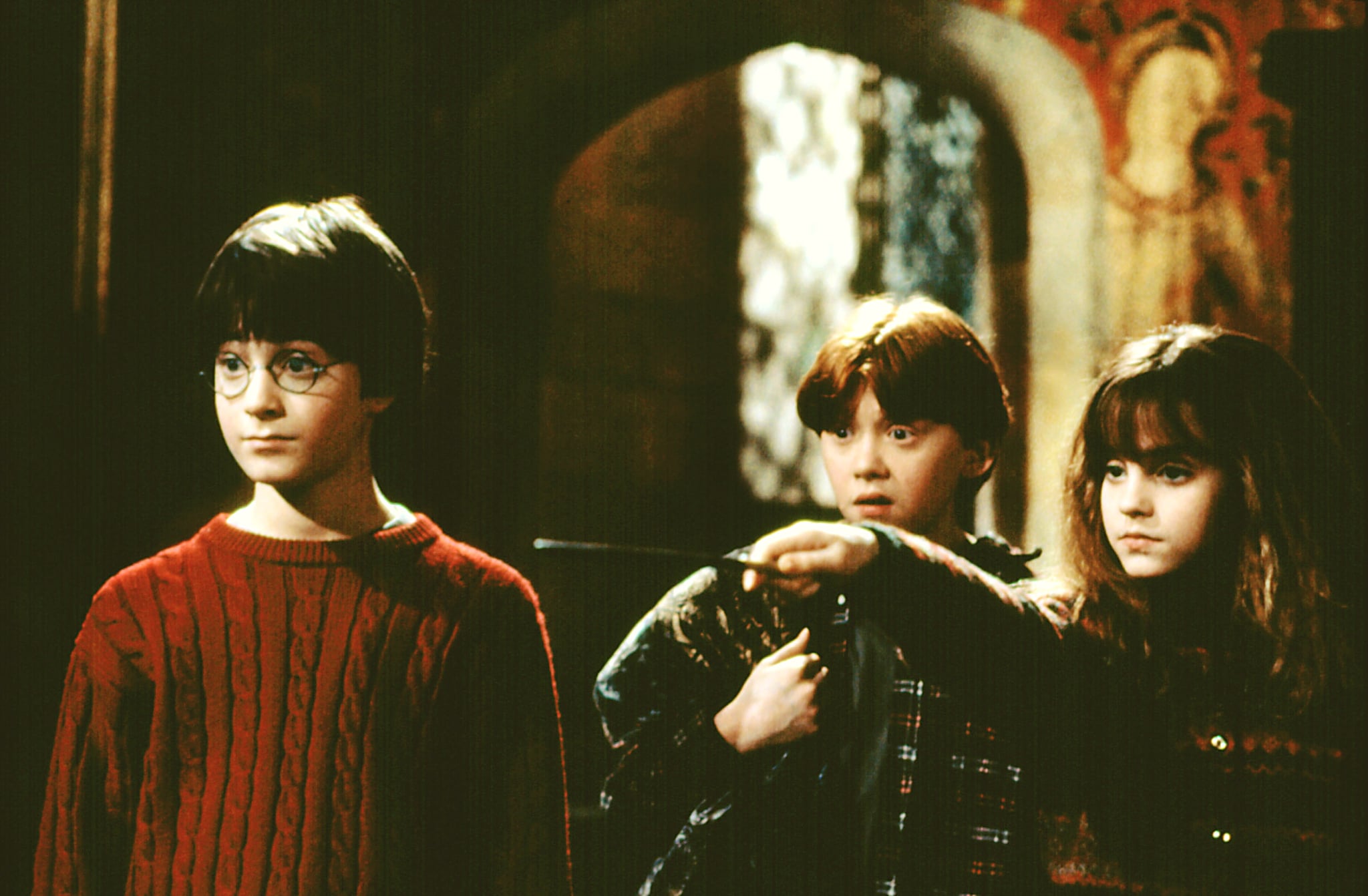 It's the news that all Harry Potter fans have been waiting for: a TV reboot could be on the way. On April 3, Bloomberg reported that HBO, which sits under Warner Bros. Discovery, is close to sealing a deal to turn J.K. Rowling's most popular books into a TV series. HBO did not immediately respond to POPSUGAR's request for comment.
It is reported that each of the books would be adapted into a separate season, meaning we could have seven separate seasons on the horizon. The idea was that the TV show would cover the wizarding world in even more detail than the hugely popular film franchise, which saw eight films released from 2001 to 2011.
The films catapulted Daniel Radcliffe (Harry Potter), Rupert Grint (Ron Weasley), and Emma Watson (Hermione Granger) to superstardom as the world watched them grow up in the lead roles. At the same time, we muggles were transported into the land of spells, giants, and Goblets of Fire. While the TV series is seemingly in its very early stages, Grint has already considered the possibilities of Harry Potter sequels and remakes. The actor spoke to GQ Hype in January and revealed he would support a remake. "I'd love to see Harry Potter be adapted into a TV show. I think it would really work," he said. He also appeared on ITV's "This Morning" earlier this year and added: "I think there'd be a feeling of passing the baton, letting someone else play Ron," he said. "It's weird because I'm protective over him, I could relate to him so much, and then I was picked to bring him to life. That's hard to let go. But it would be nice to, as well."
Of course, we've not been totally denied of magic thanks to Harry Potter spinoffs, including the Fantastic Beasts movies, but this will see the stories being revisited for the first time since "Harry Potter and the Deathly Hallows Part 2." There's no denying the fantastical world of Hogwarts has remained incredibly popular over the years, but its creator has been shrouded in controversy over her transphobic comments. It's unclear how much involvement Rowling will have in the series, but according to Bloomberg, the TV network bosses have been speaking to her about the project.
Rumors began circulating about HBO developing a Harry Potter series back in January 2021, according to The Hollywood Reporter, although no official deals had been made at the time. Now, two years later, it seems as though it's about to get the green light.