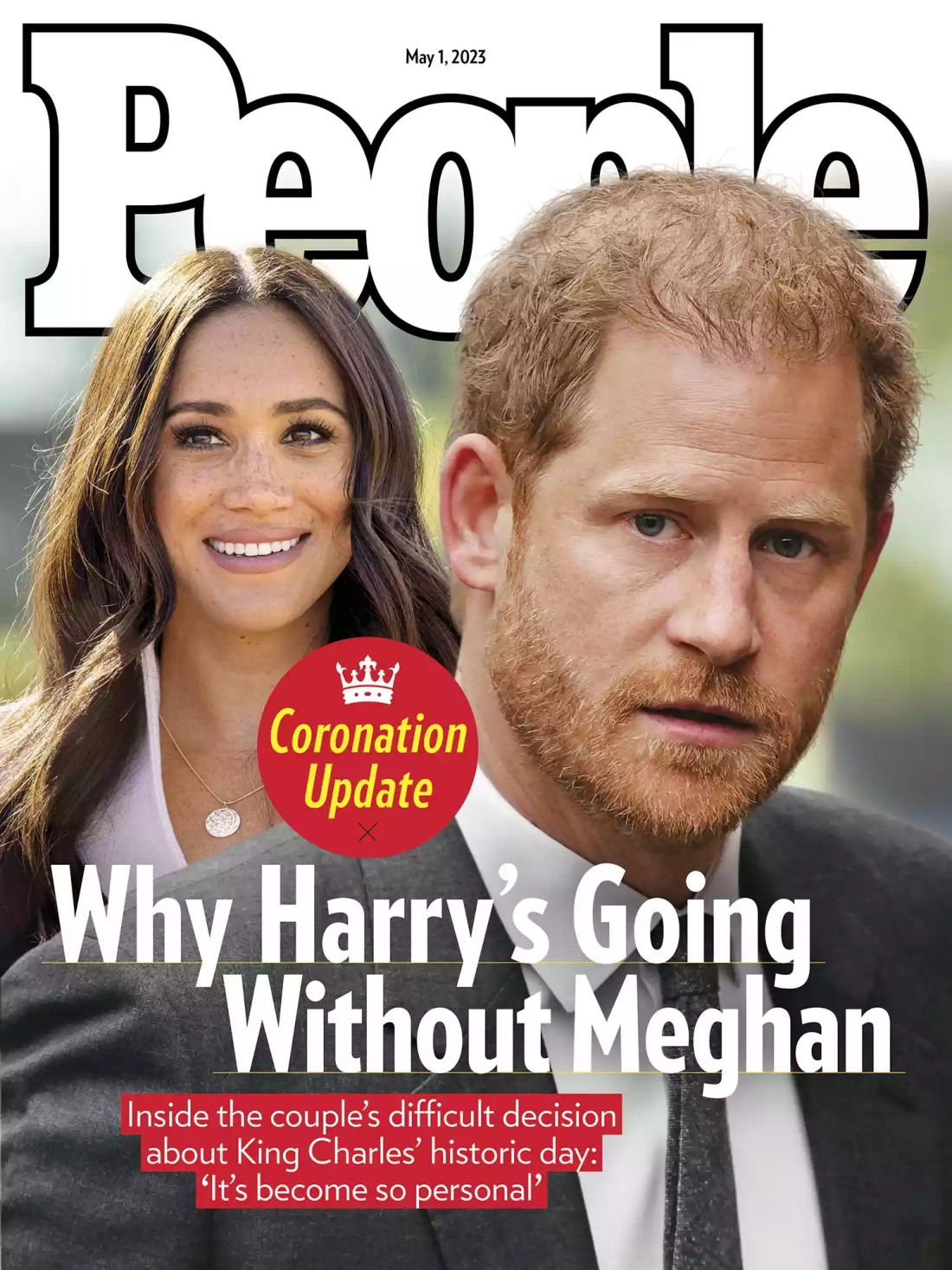 Interesting. People Magazine put the Duke and Duchess of Sussex on this week's cover, and it's all about their decision regarding the coronation. It was and is a major story – one of our biggest of the year, and one which is still a huge headline across the pond. People Mag doesn't have any major tea, but I'm somewhat happy to see that the magazine attempts to be fair to the Sussexes, and not center the story on "the Sussexes are wrong no matter what they decided!" Some highlights:
No reconciliation: King Charles is said to be "pleased" his son will be there, but the wider reconciliation so many have hoped for within the family hasn't happened. "At this point, it's become so personal," a close friend tells PEOPLE exclusively in this week's cover story. "Maybe what they wanted wasn't achieved, but at the end of the day, he's going there to support his dad."

Harry didn't see his father King Charles or brother Prince William when he was recently in London: "Things are strained," says a palace insider. King Charles, 74, was deeply saddened by the accusations of disloyalty and media manipulation that Prince Harry made against the royal family in his memoir, Spare, released in January. But it would be Charles's "first wish" for Harry to join them at the coronation, says a source who knows the royals.

Bittersweet Chubbly: The coronation will be bittersweet for Prince Harry, who, in addition to attending without Meghan, likely has no official role and is not expected to participate in any of the other planned events, including a Buckingham Palace balcony appearance. However, a source who knows the royals tells PEOPLE Harry "will happily go along with whatever the plan is" and that his main concern about attending was the issue of his security, which has been addressed.

Reasonable for Meghan to skip: "It's an elegant solution," royal biographer Sally Bedell Smith tells PEOPLE, adding that Archie's birthday "gave them a reasonable out for Meghan not to come." But those closest to the Couple know that the media backlash Meghan faced in the U.K. during Queen Elizabeth's funeral last year — and in the seven months since — played a significant role in her decision not to come.

The scrutiny: "Meghan wants to be there to support her father-in-law, but at the same time, the scrutiny she receives outweighs the support," the close friend says. "There's always going to be that other side challenging their reasoning, and who wants to put themselves in that position?" A palace insider also tells PEOPLE, "It would have been quite significant if Harry hadn't attended his father's coronation, but I'm not surprised Meghan isn't going given the circumstances."

Harry's doing it for the history: Whatever happens during Prince Harry's upcoming trip to the U.K. — where he will likely stay at Frogmore Cottage for what could be the last time following King Charles's decision to evict Harry and Meghan from their U.K. home — "he will look back on it and think it is better to come and play his part and say, 'I saw my father crowned,' " says a source close to the royal household. "And tell his children about it."
Archie's birthday "gave them a reasonable out for Meghan not to come." I love the way British commentators speak about Archie's birthday like the Sussexes chose to schedule their kid's birthday for the coronation, like it wasn't the other way around. No one wants to admit that Charles is a petty, jealous man who is currently beefing with his grandchild over who gets more attention on May 6th. As for the quote about "the scrutiny" Meghan faces… I hate to say this, but that probably is how she would talk about it and how she would describe the unhinged hate campaign against her in the UK. She's too positive, too optimistic, and I would absolutely believe that her first instinct was to "support" Harry and his father, but "the scrutiny" would have gotten to her.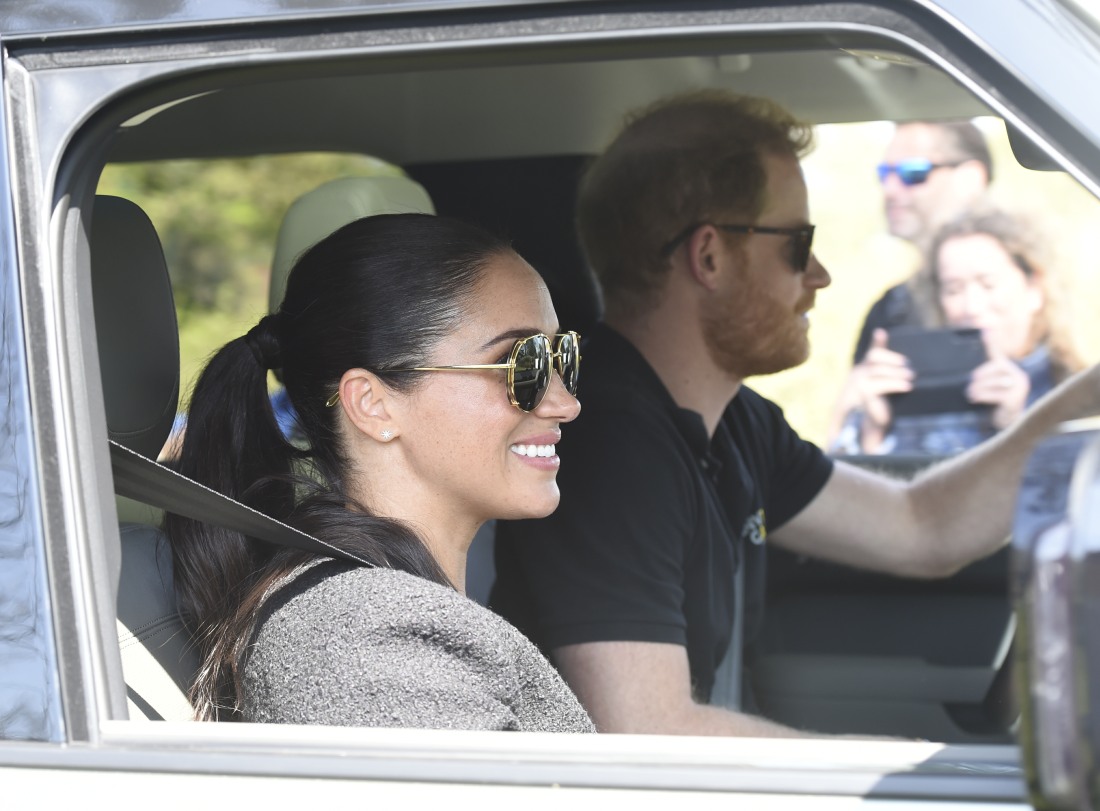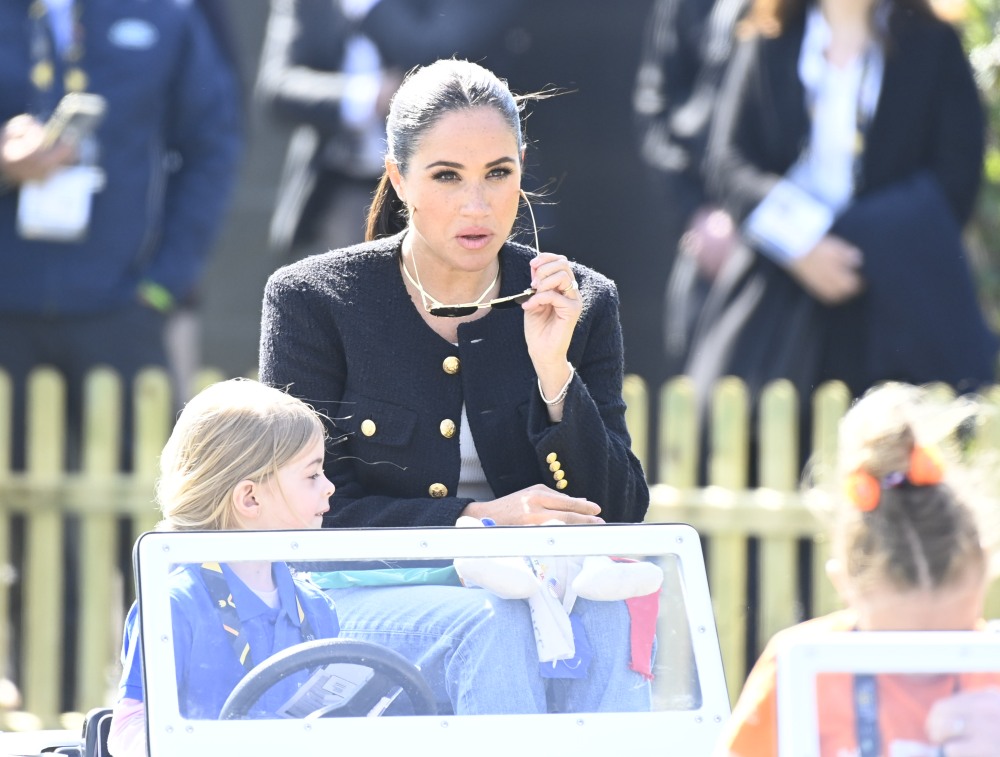 Photos courtesy of Instar, Avalon Red, Backgrid.