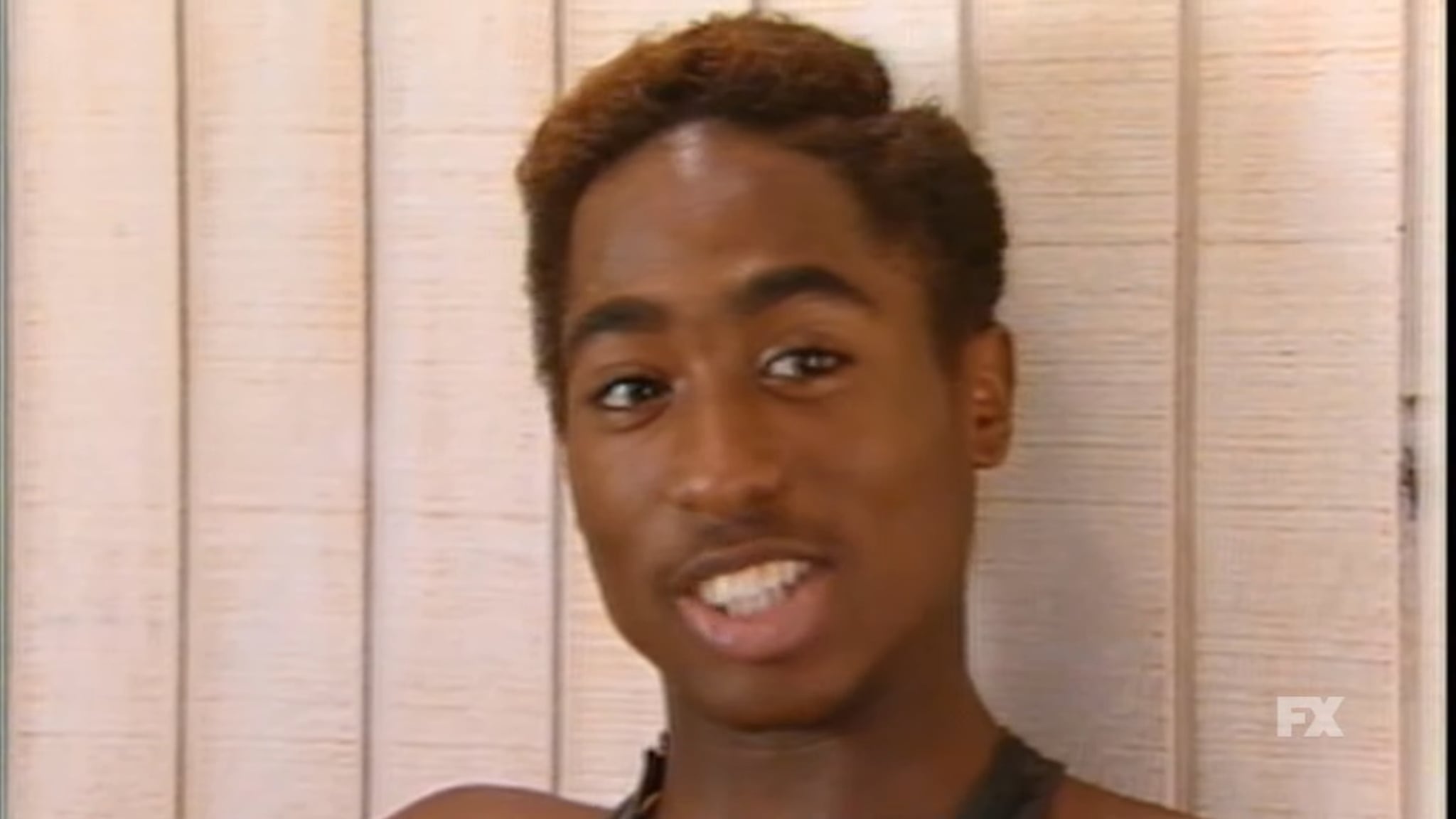 Image Source: YouTube user FX Networks
It's Tupac and Afeni Shakur like you've never seen them before. FX released the trailer for its new five-part docuseries "Dear Mama: The Saga of Afeni & Tupac Shakur" on March 22, and it's an emotional and reflective look at the bond between Tupac, the legendary rapper who died at just 25 years old in 1996, and his mother, Afeni. As Tupac notes in an archival interview in the trailer, his mother was a Black Panther and political activist who instilled her values of freedom, power, and revolution into her son, whom she gave birth to in 1971 when she was 24.
Tupac notes in the interview, which he gave when he was 17, that he and his mom had a complicated Relationship. While he cherished many of the lessons she taught him, she was also often unavailable because of her life in activism. And as Tupac detailed in his song "Dear Mama," from which the FX series takes its name, his mother eventually became addicted to crack cocaine, putting a further strain on their relationship. Afeni died in 2016 at age 69.
The documentary series is directed by Allen Hughes, who previously directed the 2017 HBO music docuseries "The Defiant Ones" about Jimmy Iovine and Dr. Dre. Allen and his brother Albert, who have also directed together as the Hughes Brothers, have a long history with Tupac. The rapper was originally cast in their 1993 film "Menace II Society." They eventually fired him from the film and claim that he attacked them. Tupac was charged with assault and battery and served 15 days in jail.
FX says that the new docuseries "defies the conventions of traditional documentary storytelling to share an illuminating saga of mother and son." The network adds, "Their story chronicles the possibilities and contradictions of the U.S. from a time of revolutionary fervor to Hip Hop culture's most ostentatious decade."
Director Hughes talked about Tupac in a 2022 interview with the YouTube channel "The Art of Dialogue." Hughes reflected on the difference between Tupac and Snoop Dogg, saying of the latter that he was "a real street guy out of all these guys," per Okayplayer. "Tupac, on the other hand, while he came up in the inner city or the urban f*cked-up ghetto, he's not a street kid. He's an artist and an activist," he said, according to the outlet. "He's a performance-arts kid and he's delusional. He's just delusional in a positive way. You have to be delusional to be a great artist." He added that "to be a great artist," one must have delusions. "If you're fortunate, maybe a third of your delusions become art," he said.
Watch the trailer for "Dear Mama" ahead.
"Dear Mama" Trailer
"Dear Mama" Release Date
"Dear Mama" will be released on Hulu on April 21.