Netflix and chill, bonsai gardening, or a BBQ grill – sure, routine date nights can be super enjoyable. But let me spill the beans: once in a while, you need some adventurous date ideas. Especially if you're a couple that loves a good adrenaline rush. And you know why? These dates can release dopamine in your brain. Yes, the same chemical associated with the early stages of falling in love. Your body also releases oxytocin, serotonin, and endorphins – creating a love cocktail that enhances feelings of trust, touch, happiness, and well-being.
Now, whether you're up in the sky or scaling rock walls, these adventurous dates are more than just thrilling experiences – they're an opportunity to tap into the love chemicals that deepen your connection and create sweet memories. So, get ready to create new butterflies and reignite the spark in your relationship.
51 Adventurous Date Ideas For Daredevil Couples
How adventurous are you? How far are you willing to dive into the pool of adventurous romance? I've curated a list of 51 daring and unforgettable date ideas that will have you soaring through the skies, diving into the depths of the ocean. From skydiving to roller skating, from scuba diving to hiking epic trails, weekend adventure ideas like these are endless. So instead of another what-should-we-watch conversation on your 'Netflix and chill' night, try something new from this list. Here are some of the wildest things to do with your boyfriend or girlfriend.
1. Visit an amusement park
Here is one of the unique first date ideas: visiting an amusement park or a theme park. After you find one near you, hop on the roller coasters with your partner and boost your endorphins and adrenaline. It doesn't really matter whether you are a daredevil or you prefer to take things a little slow. These amusement parks will give you many options to have fun, and to come up with spontaneous adventure ideas that you'll both love.
Related Reading: 101 Love Riddles To Tickle Your Romantic Side – With Answers
2. Plan a date to a natural hot spring
Relax and unwind in natural hot springs, which offer soothing and mineral-rich waters. You can also enjoy the surrounding nature by taking a hike to reach your destination. These are super relaxing yet adventurous things to do for anniversary.
3. Explore a random point on the map
A map is basically full of wild dates ideas. Take a spontaneous adventure by closing your eyes, pointing to a random spot on a physical map or Google maps, and exploring that location together. It can be a nearby town or a weekend getaway. If you're a couple who loves to travel, why not choose a spot anywhere in the world? Dream big and let your imagination run wild!
4. Play hide-and-seek in an unfamiliar or unexpected place
Who said it is just for kids? This classic game is one of the most fun ideas for a date. Choose an unexpected location, such as a home furniture store or even a bustling city center, and let the fun begin. Play hide-and-seek with your partner, and if it gets too challenging, you can text each other clues to help in the search. Get ready for laughter, excitement, and playful competition.
5. Ride bikes together
A study in the Journal of Experimental Social Psychology states, "People reported high feelings of security (e.g., reliance, trust), in addition to growth (e.g., fun, excitement), when pursuing novel activities with a romantic partner." So, would you like to hear one of our romantic adventure ideas?
Discover a new neighborhood together by going on a thrilling bike ride. Trust me, this will inject a fresh breeze into your relationship. To make it even more exciting, go on random late night adventures by riding a tandem bike! It will enhance your teamwork skills while creating a memorable and active date experience.
6. Go on a hot-air balloon ride
Looking for outdoor activities for couples or exciting date ideas for your long-term relationship? If a hot-air balloon ride has been on your bucket list, seize the opportunity for an adventurous date night. Enjoy breathtaking views as you float above the world, hand in hand with your partner. It's an experience filled with romance, tranquility and the thrill of adventure. Create a day that will leave you both in awe.
7. First date adventure ideas – have fun at an indoor trampoline park
Let your inner child out to play and get your endorphins pumping at an indoor trampoline park. This energetic and silly date idea is not only incredibly fun but also a great workout. Challenge each other to see who can perform the coolest tricks and flips. Laugh, jump, and create memories that will make your hearts soar.
8. Play laser tag
A study by Utah State University talks about the role of play in relationships, "Because we spend so much time acting like adults, we may feel it is childish to play and instead want to act seriously to maintain our dignity. Let your partner know your fears and trust him or her to help you overcome them. Do fun things that you feel comfortable with."
In fact, you can relive the excitement of your childhood with a game of laser tag. Engage in friendly competition as you navigate darkened arenas armed with laser guns. Get your competitive juices flowing, but don't forget to laugh along the way. The loser can treat the winner to ice cream as a sweet reward. Such outdoor adventures for couples bring them closer and are intellectually stimulating as well.
9. Visit an unusual bar with your partner
Step outside your comfort zone and visit a bar with a unique theme or atmosphere. Explore tiki bars, retro-themed establishments, or even ice bars for a fun drink before dinner. You can try such adventurous date night ideas for double dates as well.
10. Go geocaching
Are you a fan of treasure hunts? Embark on a real-life treasure hunt by trying geocaching. Use your phone or a GPS device to search for hidden caches in your area. It's an interactive and exciting activity that allows you to discover hidden treasures and leave surprises for others to find.
Related Reading: The 13 Types Of Crushes You Have Had (Or Will Have) At Least Once!
11. Visit a haunted house for a spooky adventure
Who says haunted houses are just for Halloween? Take a spine-chilling adventure any time of the year by exploring a local haunted house. Research the closest one near you, known for its ghostly tales, and see if you can uncover any paranormal activity yourselves. It's a date night filled with mystery, excitement, and perhaps a few hair-raising moments!
12. Take your partner on a hiking date
Escape into the great outdoors with a hiking date. Explore new or local trails and mountains together, and let nature work its magic on your relationship. Not only will you get your endorphins pumping, but you'll also have the opportunity to strengthen your bond while surrounded by breathtaking scenery. Lace up your hiking boots and embark on an adventure hand in hand.
13. Don't plan a destination for your road trip
A study says, "Couples who engaged in higher levels of shared experiences during their vacations, such as effective communication, showing affection, or experiencing new things together, reported higher levels of couple flexibility and cohesion following their vacations, regardless of the number of vacations."
Embrace your sense of adventure by going on a road trip without a predetermined destination. Explore the open road, make spontaneous stops, and discover hidden gems along the way. The freedom to follow your hearts' desires and the unexpected moments will make for a memorable experience.
14. Put on your skates
Enjoy a fun date night by going skating. Whether it's roller skating or ice skating, embrace the challenge and support each other as you glide across the rink. It's a playful activity that guarantees laughter. Don't worry about being ice skating experts – just enjoy the experience and create unforgettable memories.
15. Go skydiving
For the thrill-seekers among you, skydiving can be one of the best adventurous date ideas. While you won't be able to jump at the same time, the exhilaration of soaring through the sky and the adrenaline rush that follows will create a unique bond. Quick tip: Choose a location with a breathtaking view.
16. Try tandem bungee jumping
What are some adventurous things to do with your girlfriend or boyfriend? How to set up an extreme date adventure? Well, if you're a couple with an appetite for extreme adventures, tandem bungee jumping is the perfect date idea for you. It's a thrilling experience that will test your courage and deepen your bond. Take the leap together, connected by a shared harness, and feel the adrenaline rush as you jump into the unknown.
17. Pick some books randomly at a local bookstore
Looking for cheap adventurous date ideas? Visit a local bookstore or library and embark on a spontaneous book adventure. Choose books at random, exploring different genres and subjects. Reading together opens up new worlds of imagination and provides plenty of conversation starters.
Related Reading: 55 Hobbies For Couples To Feel Closer And Strengthen Their Bond
18. Get locked in an escape room
When you are locked in an escape room with your bae, you have to solve a puzzle or mystery to find the key to get out. Get locked in an escape room together and put your problem-solving skills to the test. Work as a team to solve puzzles, crack codes, and unravel the mystery within a set time limit. Such fun adventurous date ideas will keep you engaged and entertained. Quick tip: Try this activity as a double date with your couple friends for all the more fun.
19. Camp in your own backyard for some fun times
Are you both camping lovers and outdoorsy people? If a traditional camping trip isn't your cup of tea, try this: camping in the comfort of your own backyard or living room. Set up a cozy tent, roll out your sleeping bags, and start camping right at home. You'll still get a sense of adventure without sacrificing the luxuries of modern amenities. Plus, you're just steps away from your own bathroom – what could be more convenient?
20. Wake up early to visit a local farmers' market
Explore the vibrant atmosphere of a local farmers' market. Discover fresh produce, unique ingredients, and delicious flavors as you stroll through the stalls. Challenge yourselves to try something new and create a meal using the ingredients you've purchased. It's a farm-to-table experience that will leave you both feeling nourished and inspired.
21. Test your limits with rock climbing
Want to spend a few hours with your partner and have some fun? Experience the thrill of rock climbing together. Whether you try outdoor climbing or visit an indoor climbing gym, it's an adventurous activity that challenges you both physically and mentally.
22. Let loose and go skinny dipping
Okay, let's talk about adventurous date ideas summer edition. Go skinny dipping if you want to spice things up with your partner! Picture this: you find a beautiful body of water – a pool, an ocean, or even a secluded lake, and you both take a plunge. It's the ultimate freedom and a whole lot of fun. Quick tip: Just make sure you choose a spot where skinny dip's legal and safe.
In fact, a study by the International Journal of Criminology and Sociology says, "In order to develop spontaneity, it is necessary to focus on the formation and development of creative abilities, autonomy of the personality, and to develop one's willingness to be in unusual situations."
23. For more adventurous date ideas summer edition, take a boat out
How about a day out on the water? You don't need a yacht to enjoy such adventure challenge ideas. Rent a boat (that's half the fun), whether it's a motorboat or paddle boat, and spend the day on the water. Pack a picnic and enjoy the sun as you float about and create memories.
24. Explore your own city like a tourist
Discover the hidden gems of your own city by exploring its attractions as if you were a tourist. Visit iconic landmarks, take tours of historical sites, and rediscover the beauty of your hometown. Even if they seem cheesy or cliché, give them a chance. Trust me, you'll be surprised by the adventures that await.
Related Reading: Does My Husband Love Me? 15 Adorable Signs He Loves You Deeply
25. One of the most adventurous things to do at night is to sneak into a hotel pool
Ready for a bit of mischief and excitement? Sneaking into a hotel pool is the way to go! The thrill of getting in will make your hearts race. And once you're inside, enjoy a date by the pool. As long as it's safe, stay as long as you want. We're sure you'll find plenty of things to do in the pool with your boyfriend/girlfriend. To add an extra layer of excitement, create a fictional backstory that mentions you're staying at the said hotel.
26. Purposefully get lost
Looking for outdoor activities for couples or dangerous fun things to do as a couple? Explore a new city or different part of town without a specific plan, allowing yourselves to wander and discover new things together. Switch off your phone (but keep it with you). If that's not possible, you can still aimlessly explore anywhere and embrace the adventure of the unknown.
27. Go zip lining
Zip lining is an exciting and adventurous date idea. Check if there are any zip lining locations near you and experience the thrill of soaring through the air together. It's an exhilarating activity that you'll both enjoy.
28. Play Truth or Dare
Have a playful and engaging date by playing Truth or Dare. It's a light-hearted and entertaining way to connect and learn more about each other. You can also play this game for easy adrenaline rush activities at home.
29. Gauge your chemistry with paintballing
Paintballing is a thrilling date idea that can boost your adrenaline and teamwork skills. Engage in friendly competition and effective communication as you navigate the paintball field. Just be cautious of potential bruises or injuries.
30. Relive your childhoods
Want to spend some quality time during a romantic evening? Rediscover the joy of your childhood by engaging in active couple activities and introducing each other to your favorite games. Or enjoy hula hoops or swings at the park, blow bubbles, or draw with sidewalk chalk. It's a nostalgic and playful date experience.
31. DIY outdoor adventure
Plan a fun day of DIY activities together, like creating an obstacle course in your backyard or organizing a water balloon fight. Let your creativity shine and have an adventurous time exploring your ideas. Look up different craft projects online, complete a home DIY or restoration, or maybe even set up a herb garden.
32. Book a wildlife safari
For romantic adventure ideas, you can choose specially curated outdoor adventures for couples. How about a wildlife safari? From lions to giraffes, observe and learn about animals in their natural habitats. The experience will be both educational and fun.
33. Treetop walkway
Do you want a great stress-reliever that involves extreme tree climbing? Here's an idea: Walk among the treetops on a specially designed walkway and enjoy some stunning views. It's a peaceful and adventurous way to explore the beauty of trees. This can even be on your list of first date adventure ideas to impress your crush.
34. Buy a cheap plane ticket
If you have a few days off, surprise yourselves by booking the cheapest available plane ticket and going on a spontaneous adventure to wherever it takes you. Such fun adventurous date ideas will bring you to beautiful and unexpected destinations, and teach you both how to deal with unfamiliar situations together.
Related Reading: 25 Fun Long-Distance Relationship Games For Couples To Grow Closer
35. Cook something different together
A survey conducted by OnePoll (on behalf of a meal kit company called HelloFresh) found that three-quarters of those polled would prefer to go on a date with someone who knows how to cook. Apart from showing kindness and having a good sense of humor, the respondents considered the ability to cook as one of the most attractive traits in a potential romantic partner.
So, what are you waiting for? Take your cooking skills to the next level by preparing a dish you've never made before. Explore different cuisines or try a favorite recipe like lasagna. Even if things don't go as planned, it will still be a fun and adventurous experience to share.
36. One of the most exciting date ideas is to crash a party
Ready for an unforgettable adventure? How about crashing a party? Find a lively wedding or event, give yourselves fake identities, and see if you can blend in with the crowd. It's an exhilarating experience full of unexpected twists and turns. Just remember, enjoy the party and it's all in good fun!
37. Take a helicopter ride
Add some excitement to your date night with a helicopter ride. Look for local helicopter ride options and enjoy breathtaking views as you soar through the sky together. You can even consider unique options like flying over a glacier or experiencing an open-door helicopter ride for an extra thrill. It's an adventure that will create lasting memories.
38. Attend an improv show
Get ready for a night of laughter and spontaneity by attending an improv show. Watch as talented performers create hilarious scenes right in front of you. The unpredictable nature of improv will keep you engaged and you'll have so much fun, especially if they choose to interact with the audience during their performance.
39. Smash things
Are you ready to release some pent-up energy? Try a unique and thrilling activity called a 'smash room' where you can let loose and destroy things in a safe environment. Remember the scene in Sex Education where they do this in order to deal with their personal frustrations as well as the collective angst of facing harassment? It's a fantastic way to channel your aggression, get your endorphins pumping after a silly (note: silly) argument in a relationship, and have a smashing good time.
40. Scare each other on an official ghost tour
Embark on a spooky adventure by going on an official ghost tour. Explore your town at night while listening to haunted tales and uncovering hidden spots. Whether you believe in ghosts or not, it's a unique and thrilling experience for a date night. These are some fun things to do in a small town with your boyfriend or girlfriend if you both love adventure.
41. Go horseback riding
Saddle up and enjoy a romantic horseback ride through the countryside or along a beautiful beach. Horseback riding is a wonderful way to connect with nature while experiencing the thrill of riding horses together.
Related Reading: How To Find The One? 13 Tried and Tested Tips
42. Join a virtual workout class
Get your hearts pumping and sweat it out together with a virtual workout. Find an online workout class or video that suits your preferences. Exercise together from the comfort of your own home. It's a great way to stay active and strengthen your bond as a couple.
43. Build a fort at home
Looking for cheap adventurous date ideas or dealing with mild relationship anxiety? Tap into your inner child and have a silly and fun date night by building a fort in your living room. Gather blankets, pillows, and cushions to create a cozy space where you can cuddle up together. It's a playful way to relax and enjoy each other's company.
44. Try to beat a world record
Challenge yourselves by attempting to beat a record from the Guinness Book of World Records. Pick a record that interests you both and you'll have so much fun trying to break it. Even if you don't succeed, the experience will be filled with laughter and unforgettable memories.
45. Try out an unusual dish
Embrace your adventurous side and try an unusual food item on your date night. It could be something you've never tasted before or even something that scares or grosses you out a bit. It's one of those adventurous date night ideas that gets you out of your culinary comfort zone and might lead to surprising discoveries and shared laughter.
46. Celebrate a traditional holiday in a unique way
If you're both rebels in your own way, you'll like this idea. Add a twist to a traditional holiday by celebrating it in a non-traditional way. Shake things up and build lasting memories by turning the usual customs upside down.
47. Sign up for a crazy marathon together
Bring yourselves closer by participating in a challenging marathon. Working together, encouraging each other, and crossing the finish line as a team creates a powerful bonding experience. Customize your medals as sweet souvenirs of your achievement. These are some of the daring things to do for all the adventurous couples out there.
48. Relax on a scenic train ride
Experience a road trip like no other by opting for a scenic train ride. Sit back, relax, and enjoy the picturesque views as the train takes you through stunning landscapes. If you're looking for impulsive things to do, this is a leisurely way to travel while appreciating the beauty around you.
49. Have breakfast at home, lunch 200 miles away, and dinner abroad
Create a memorable culinary adventure by having breakfast at home, traveling 200 miles for a unique lunch experience, and then indulging in a dinner abroad. It's a delightful way to explore different cuisines and make your date truly special by spending an entire day together. Of course, this idea is for the rich and the privileged.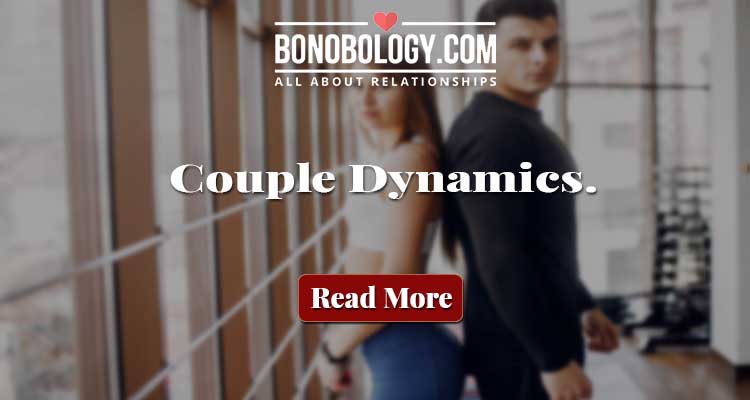 50. Stay up all night
Make a pact to stay awake and see where the night takes you. Embrace your creativity and find entertaining activities to keep yourselves engaged. End the date night by watching the sunrise from a rooftop or the beach for a magical conclusion.
51. Go picking
Enjoy the seasonal charm by going on a picking date. Whether it's apple picking, pumpkin picking, or strawberry picking, this hobby for couples provides a fun adventure and an opportunity to gather fresh produce. Get creative in using your picked items to make delicious treats together. It's a date idea that combines novelty and culinary exploration.
Key Pointers
Trying out some adventurous date ideas from our list and playing games with your partner can help you tap into love chemicals. It will deepen your connection and create fond memories
For some spontaneous fun date ideas, play hide-and-seek in an unfamiliar or unexpected place, sign up for a crazy marathon together, or just explore a random point on the map
If you want to go on a romantic adventure and hit your fitness goals, try rock climbing, tandem bungee jumping, roller skating, ice skating, or join a virtual workout class
When you're in a really daring mood and want to make your heart race, sneak into a hotel pool, enter a haunted house for a spooky adventure, or go skinny dipping with your loved one
For a mix of adventure and relaxation, enjoy a scenic train ride, explore the seasonal charm by going on a picking date, celebrate a traditional holiday in a unique way, or explore your own city like a tourist
I hope you enjoyed reading this whirlwind of 51 adventurous date ideas. Trust me, they will set your hearts racing and bring you closer than ever. Pick a date idea from our list, and let the love chemicals flow. These exhilarating experiences will not only reignite the spark in your relationship but also create memories that will last a lifetime. So, grab your sweetheart's hand and let the adventures begin.
Dating Short Men: Benefits, Disadvantages, And Tips To Make It Work
#Adventurous #Date #Ideas #Adrenaline #Pumping