In a candid revelation, Kim Kardashian bares her soul on the emotional rollercoaster following her divorce from Kanye West. On the latest episode of The Kardashians, the 42-year-old reality star confesses to her sisters, Kylie and Kendall Jenner, that she hastily entered a Relationship with Pete Davidson shortly after her split from the rapper in 2021. She admits that the new romance provided a temporary distraction, but she now realizes it wasn't a healthy way to cope. Kim shares her newfound mantra of "Deal, heal, and then feel," emphasizing the importance of facing her emotions head-on.
A fast-paced relationship for Kim Kardashian and Pete Davidson 
Kim Kardashian opened up to her sisters, revealing that she jumped into a new relationship with Pete Davidson quickly after ending her marriage to Kanye West. The whirlwind romance offered a momentary escape from her emotions, but she now acknowledges that avoiding the healing process wasn't the right approach.
Kim Kardashian on embracing positivity
Despite the challenges and controversies surrounding her ex-husband, Kim chooses not to dwell on the negative aspects of her past. She shares her determination to find lessons in every experience, aiming to become a better person through her struggles.
ALSO READ: Did Kim Kardashian just take a dig at ex Pete Davidson? Deets inside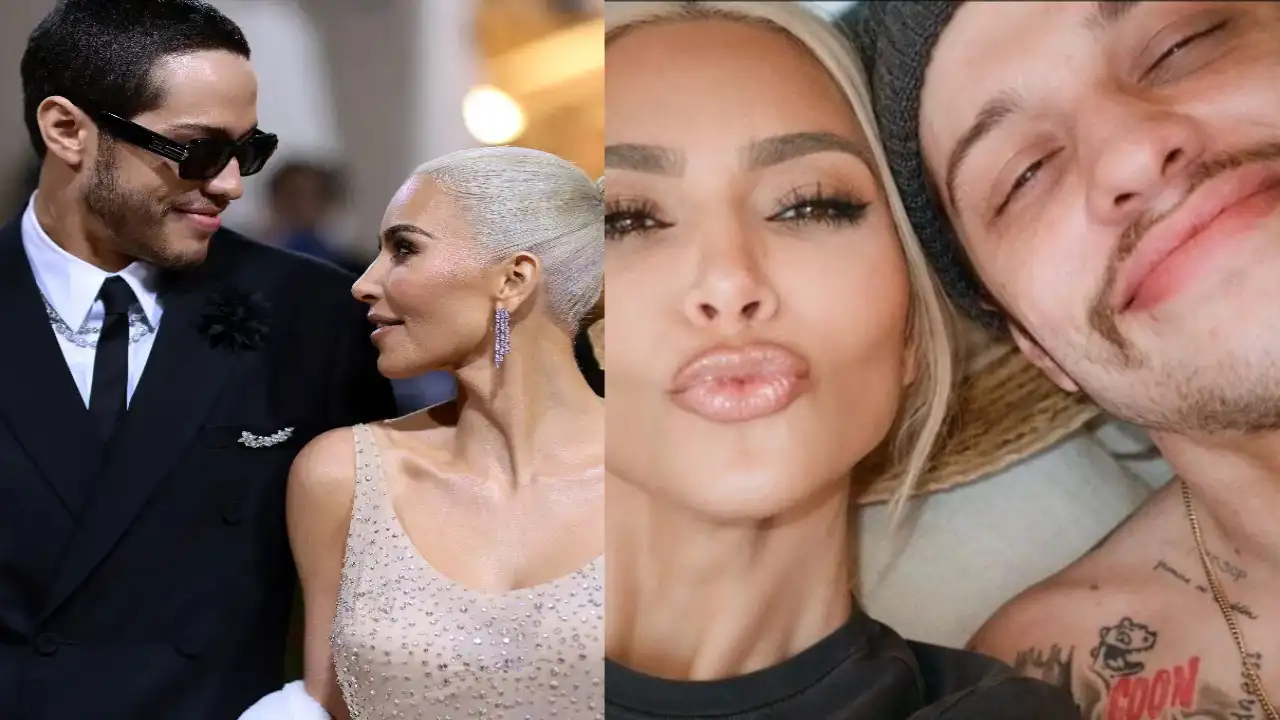 Kim Kardashian and Pete Davidson's relationship timeline
Kim Kardashian and Pete Davidson's relationship timeline is a whirlwind of unexpected twists and turns. It all started with rumors in October 2021 when they were spotted holding hands on a rollercoaster. As the months passed, they went public with their affection, attending events together and sharing sweet moments on social media. In early 2022, Pete publicly referred to Kim as his girlfriend, and they made their relationship Instagram official. Their romance seemed solid until August 2022 when reports of their breakup surfaced. Speculations ranged from their age difference to busy schedules. 
Throughout the latest season of The Kardashians, Kim Kardashian has shown vulnerability and strength as she navigates the aftermath of her divorce from Kanye West. In her journey towards healing, she has learned valuable lessons about dealing with emotions and embracing positivity. As the season comes to a close, viewers witness her resilience and determination to grow from her experiences. 
ALSO READ: Kim Kardashian reveals how 'Imposter Syndrome' keeps her going as she finds relief in SKIMS success