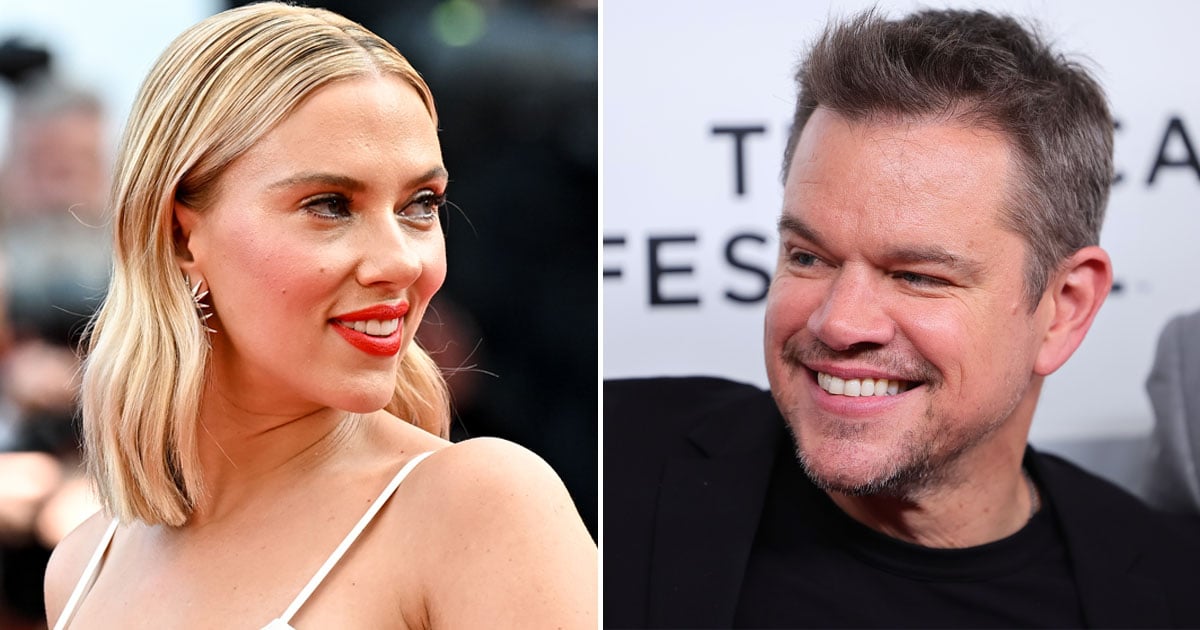 Image Source: Getty / Michael Buckner / Variety; Getty / Theo Wargo / Tribeca Festival
Matt Damon is spilling the details of his onscreen kisses. On July 19, Damon revealed that a seemingly romantic kiss with Scarlett Johansson quickly turned awkward when he caught a whiff of his costar's onion breath. The actors were filming their heartwarming 2011 family drama "We Bought a Zoo" when the apparent incident took place. "What happened was, we did a shot before lunch, and it was this nice little two-shot that ended in the kiss," Damon told Emily Blunt during a LADbible TV interview. "And it was really good. And we went to lunch, and she and I both thought it was over, but it wasn't."
"She goes, 'Oh sh*t! I literally just had an onion sandwich!'"
When Johansson and Damon returned from lunch, producers asked them to film more close-up scenes. The unexpected request resulted in a slightly mortifying realization for Johansson. "She came in and Cameron Crowe had set the camera up and it was a tight shot of the kiss," Damon recalled. "And she goes, 'Oh sh*t! I literally just had an onion sandwich!'"
Though Damon pointed out that "her breath smells like roses," he didn't miss out on the opportunity to tease his costar for the remainder of their time filming together. "I was making fun of her the entire time about her onion breath, which I didn't even smell," he said.
Drawing from her own onscreen kissing experience, Blunt added, "You've gotta brush your teeth, use some mouthwash, stick some gum on the roof of your mouth, and then we can kiss." While Damon agreed, Johansson clearly thought the kissing scene was over for the day. If there had been any mints available on set, we suspect the filming experience would have gone a little differently.
Since filming "We Bought a Zoo," Johansson has married "Saturday Night Live" star Colin Jost and has become a proud mom of two. And Damon, who most recently starred in Christopher Nolan's "Oppenheimer," has four daughters with his wife, Luciana Barroso.
While Johansson hasn't shared her side of the story — namely, were the onions grilled, and was there cheese involved? — it seems that the post-lunch kiss is one the costars won't forget any time soon.