Luann de Lesseps has been on Bravo for over a decade. The songstress made her debut on the network in 2009 as one of the original stars of Real Housewives of New York.
Lu has now moved on to a new project with her longtime friend Sonja Morgan. Luann and Sonja: Welcome to Crappie Lake premiered on Bravo in July 2023 and is the latest RHONY spinoff.
In honor of her return to Bravo, let's take a look back at some of Luann de Lesseps' wildest moments from her time on Real Housewives of New York.
When She Fell in the Bushes
One of Luann de Lesseps' wildest moments happened during the Season 9 trip to Mexico, when Lu took a tumble during a night of drinking. The Chic C'est La Vie singer was leaving a conversation with Ramona Singer when she lost her balance and fell right into the bushes.
The moment was hysterical and proved that even though Lu was a married woman, she could still have fun.
When She Had a Rendezvous With a Pirate
In Season 5, Lu found herself in hot water after a wild night at Le Ti in St. Barths.
During her night out with the girls, Lu connected with a man named Tomas, who was dressed like a pirate. The Crappie Lake star gushed over the pirate, who she thought looked a bit like Johnny Depp.
The next day, the other women began gossiping about Lu's wild night out and housewife Heather Thomas revealed Lu had brought the man back to the house. The 'Money Can't Buy You Class' singer tried to combat the rumors by telling the girls she brought a group of old Italian friends back to the villa, but they weren't buying it.
Lu's mysterious night with Tomas has become one of the most talked about moments from Real Housewives of New York.
When She Said 'Don't Be All Uncool'
During a trip to Turks and Caicos, Luann wanted to have some fun, so she brought a man back to the villa she was staying in with the other women. (Different guy from the pirate. Good for Lu).
The next morning, Heather Thomson confronted Luann about her overnight guest, telling her she felt uncomfortable that a man was in their home.
Luann didn't take the confrontation well and basically suggested Heather take a chill pill.
"Be cool. Don't be all uncool," Lu said during the confrontation. Iconic.
When She Took a Picture With Her Cabaret Poster
During a girls' trip to Miami, Lu decided to go to the beach instead of staying back and comforting her friend, Sonja Morgan, who was having an emotional breakdown.
The rest of the women stayed by Sonja's side while Lu went off on her own. The best part of her solo adventure was when she asked a pedestrian to take a picture of her in front of a giant poster advertising her upcoming cabaret show.
The moment didn't help Lu fight the accusations that her singing career had inflated her ego, but it was funny.
When She Said 'Goodnight From the Lower Level'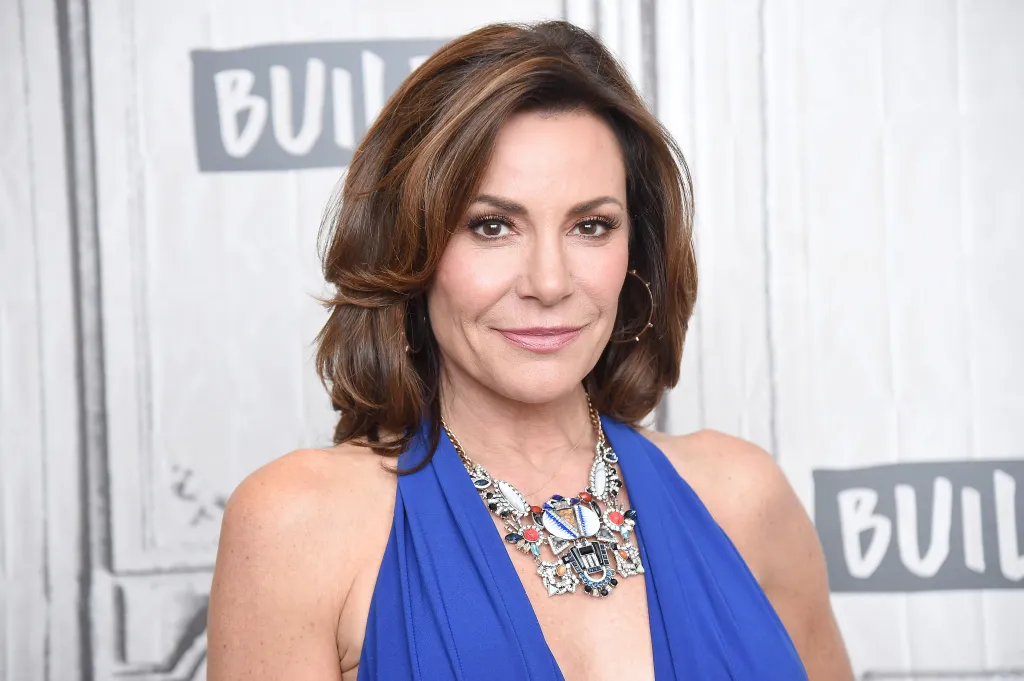 Luann was not happy when Ramona assigned her a bedroom on the "lower level" of her Hamptons home in Season 12 . The Cabaret star complained that her friend had given her a room "in the basement" and wasted no time letting Ramona know she was offended by the room assignments.
She sent a text to Ramona that read, "You proclaim that you love me but I know that's not true. Goodnight from the lower level."
We love shady Luann.
When She Said 'Even Louis Vuitton Makes Mistakes'
Luann and Alex McCord's Season 4 lunch is still one of the most iconic moments in the show's history.
The two women got lunch together in an attempt to reconcile a disagreement but things didn't go according to plan.
After rehashing drama from their recent trip to Morocco, Lu took a stab at Alex's fashion choices, stating, "You came after me in your Herman Munster shoes."
Alex corrected her, saying the shoes were actually Louis Vuitton, which prompted Luann to deliver one of the greatest lines in RHONY history, "Well, even Louis Vuitton makes mistakes."
TELL US – WHAT DO YOU THINK LUANN DE LESSEPS' WILDEST MOMENTS ARE?