Can it get any uglier? Real Housewives of Atlanta star Kenya Moore's estranged husband Marc Daly has filed to have her held in contempt of court. Just when you thought their divorce proceedings couldn't get any worse. And this time, it involves their daughter Brooklyn.
According to a report by Radar Online, Marc is enraged over his four-year-old daughter being present during filming when RHOA cast member Marlo Hampton kicked on Kenya Moore's door in one of the earlier episodes of the latest season, leading the ladies into a heated argument.
No offense to Marc, but the door was locked and Brooklyn was sleeping. While contempt of court is a bit much, I also wouldn't love seeing that behavior around Brooklyn. Marlo's actions have definitely been questionable this season, but how was Kenya supposed to know?
It's taking too long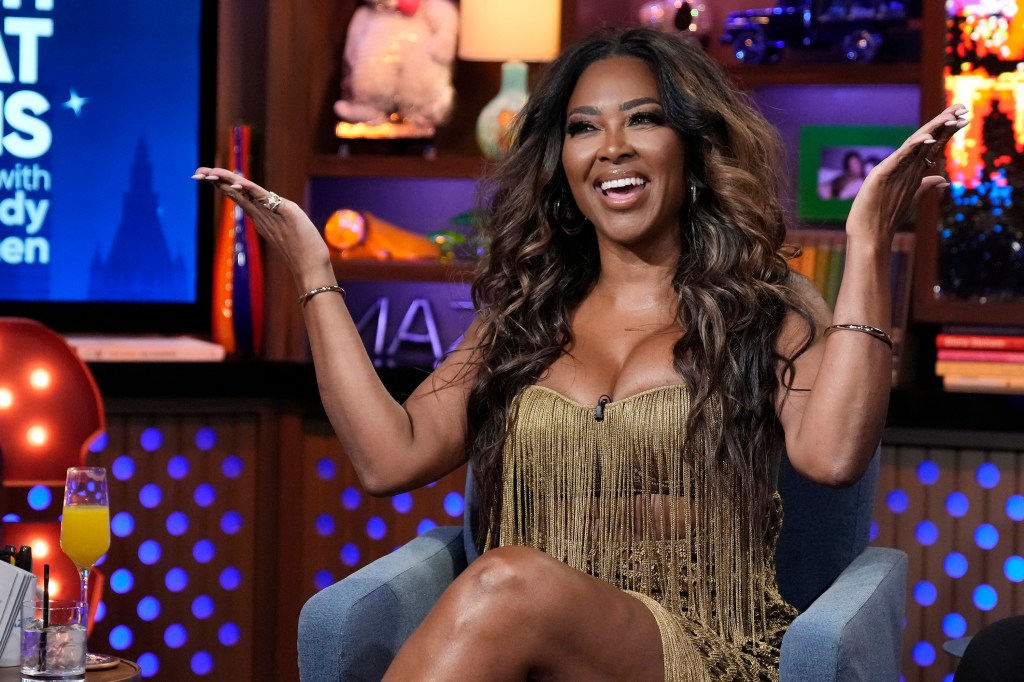 Kenya and ex Marc have been trying to divorce for way too long; when does it end? She herself admitted on this week's episode to fellow castmate Kandi Burruss that she's been in the divorce process longer than she's been married. Can we fast-track it, because we're getting bored!
Even before their divorce, Kenya fought a separate case over getting primary custody for her daughter, while her estranged husband fought to keep Brooklyn off the show. They eventually came to an agreement that the reality star would have sole custody and Marc would get visitation rights. Moreover, Brooklyn could appear on the Bravo show, albeit with restrictions.
Kenya is certainly doing her part with having her daughter in minimal scenes of the show. Looks like Marc wants an opportunity to drag his ex through the mud throughout the proceedings and has come up with his allegation. How else would you justify him accusing Kenya of contempt of court over something that wasn't her fault?
Marlo kicking on Kenya's door was definitely an ugly move. What else can we expect from her? She's been throwing out red flags every step of the way. Kenya would have expected some decency at her own event.
Kenya, make better decisions next time and keep your "real friends" close!
In the court order, the judge ruled that Kenya would make the final call on including her daughter on RHOA or for any other economic opportunities. However, she would also have to discuss it with Marc. Fair decision, considering the star has to bare it all on the reality show, so why not show moments with her daughter?
In the newly-filed motion, as per the outlet, Marc claimed that Kenya violated the court order by filming a Home Run Pizza commercial, featuring their daughter in maximum capacity without discussing it with him. He claims to have learned about this through the internet.
Marc further accused the star of not responding to his calls. The court order states he "repeatedly requests calls and Facetime with [Brooklyn], and provides available times," but is met without response. He claimed to have talked to his daughter twice in June and held Kenya accountable for refusing to "cooperate with in-person visits."
Get done with it already! These back and forth accusations now only look good for a storyline and not much else. We'll have to wait to see Kenya's response.
Real Housewives of Atlanta continues Sundays at 8/7c on Bravo.
TELL US – WHAT DO YOU THINK OF MARC'S ACCUSATIONS? DO YOU THINK THE COUPLE WILL EVER GET DIVORCED?