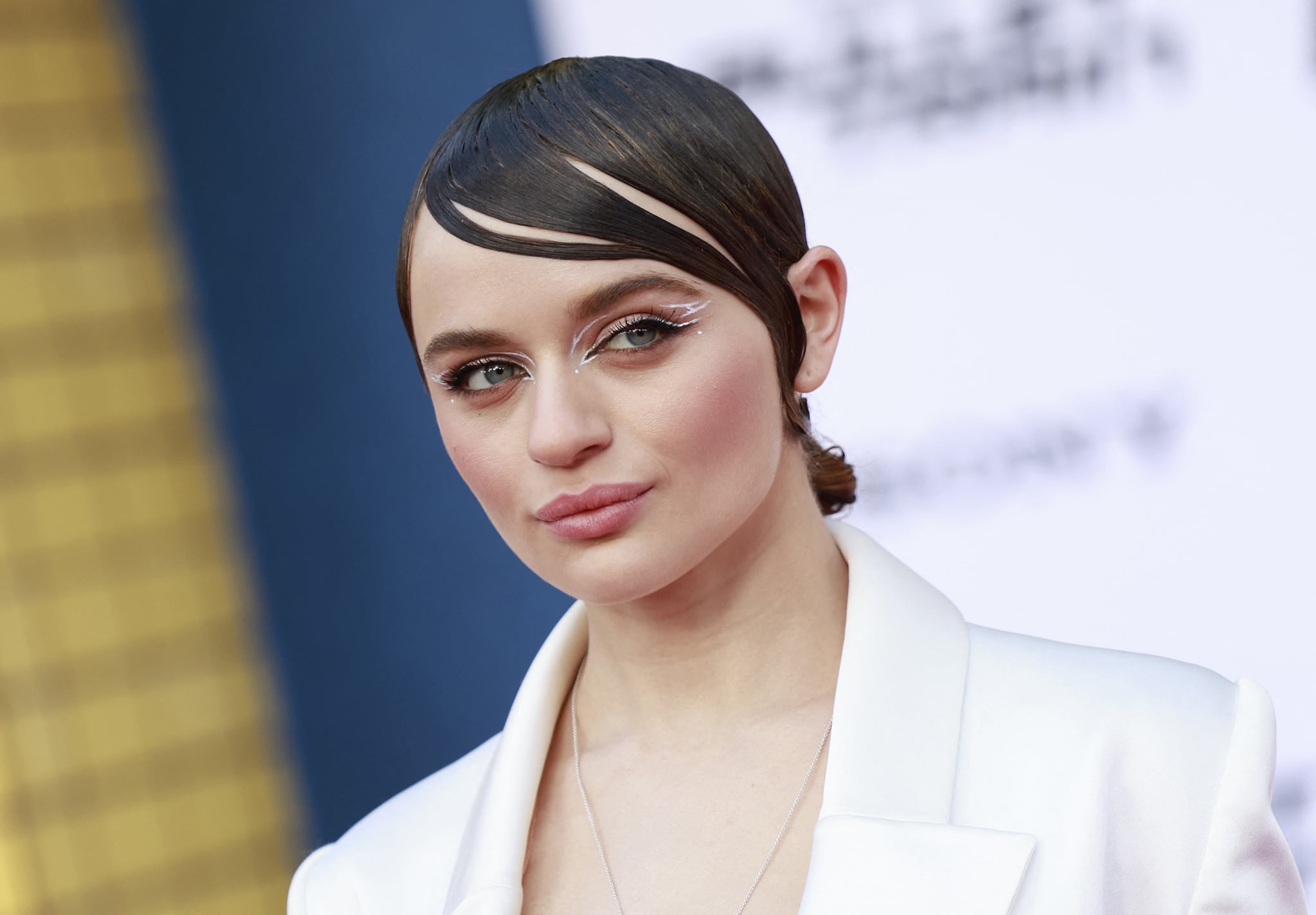 The star of Joey King's bachelorette party was undeniably wine. On July 22, Joey shared photos from her party on Instagram. The pics reveal the "The Kissing Booth" star opted for a wine tour in Napa Valley for her special day — and it was clear she loved every minute of the celebration. She captioned her carousel of photos, "OHHHHHHHH SH************T," alongside bride and eggplant emoji.
In the first snap, Joey is wearing a halter-top dress paired with a bridal veil. The bride-to-be has her arms swung wide and holds an empty wine glass in one hand. Behind her are wine barrels from the Napa Valley winery where her bachelorette was held. In the second photo, she strikes a pose outside, while the third finds her on a walkway high in the air above some of the winery's machinery. The final photo shows off the cheeky cookies for her party — obtained by her sister Hunter King from Frosty'z Bakery by Jaeden — which feature boxers with a suggestive outline.
Hunter reshared her little sister's post on her Instagram Stories alongside the caption, "Bride to be." She also posted a closer look at the cookies, writing, "@frostyzbakerybyjaeden brought my cookie dreams to life for @joeyking bachelorette."
Joey announced her engagement to Steven Piet in March 2022 after three years of Dating. The pair met on the set of "The Act," where he directed two episodes of the Hulu limited series that earned Joey a 2019 Emmy nomination. She shared her happy news in an Instagram post featuring her and her fiancé sharing a kiss.
"I never knew happiness could be so powerful that it can take the air from your lungs, overwhelming every part of you that you can't help but feel your eyes well from the undeniable joy," she wrote in part. "I never knew that a persons presence and heart could feel like a real home. I never knew love could be so unquestionably beautiful. I never knew until you."
Check out photos from Joey's bachelorette party below.