Selena Gomez celebrated another year around the sun!
Over the weekend, the actress turned 31 years old and commemorated the moment with an epic birthday party! It appeared she partied the night away with her celebrity friends, including Paris Hilton, Christina Aguilera, Saweetie, and more. For the evening, Selly wore a red dress with floral embellishments paired with black stiletto sandals. Check out some snaps from the event (below):
single-tiktok-roasts-Dating-history/">Related: Selena Confirms She's Single!
And she didn't just throw a huge birthday bash! She also appeared to celebrate her big day with a dinner and private screening of the Barbie movie with her sister Gracie and other loved ones. The group could be seen wearing fuzzy pink cowboy hats while enjoying the festivities. See (below):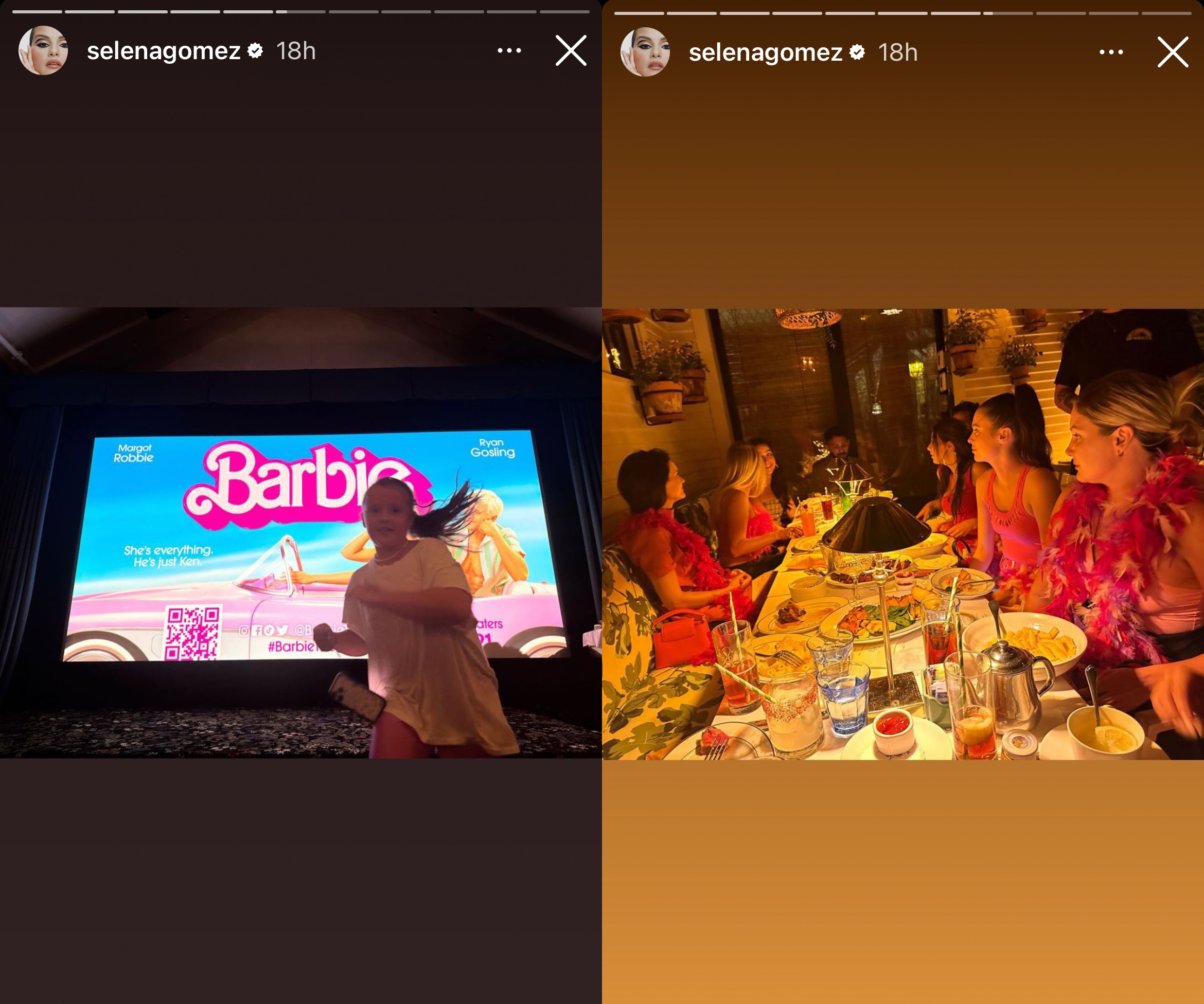 Too cute!
And of course, the Wizards of Waverly Place alum didn't forget about her fans! She took a moment to thank her followers for supporting her mental health initiative through the Rare Impact Fund. Alongside a picture of her blowing out some birthday candles, she said:
"I am thankful for so much in my life and one of the things I am most thankful for is the work we've been able to do with the Rare Impact Fund through @Rarebeauty. Because of YOU we've been able to raise awareness and increase access to mental health services for young people. This is my true passion in life. People keep asking me what I want for my birthday, and I tell everyone the same thing please do not get me anything but if you want to do something for my birthday, please donate to the Rare Impact Fund. If you have the means, consider donating to help us make a difference."
Clearly, Selena went all out this year! Reactions? Let us know in the comments!
[Image via Selena Gomez/Instagram]