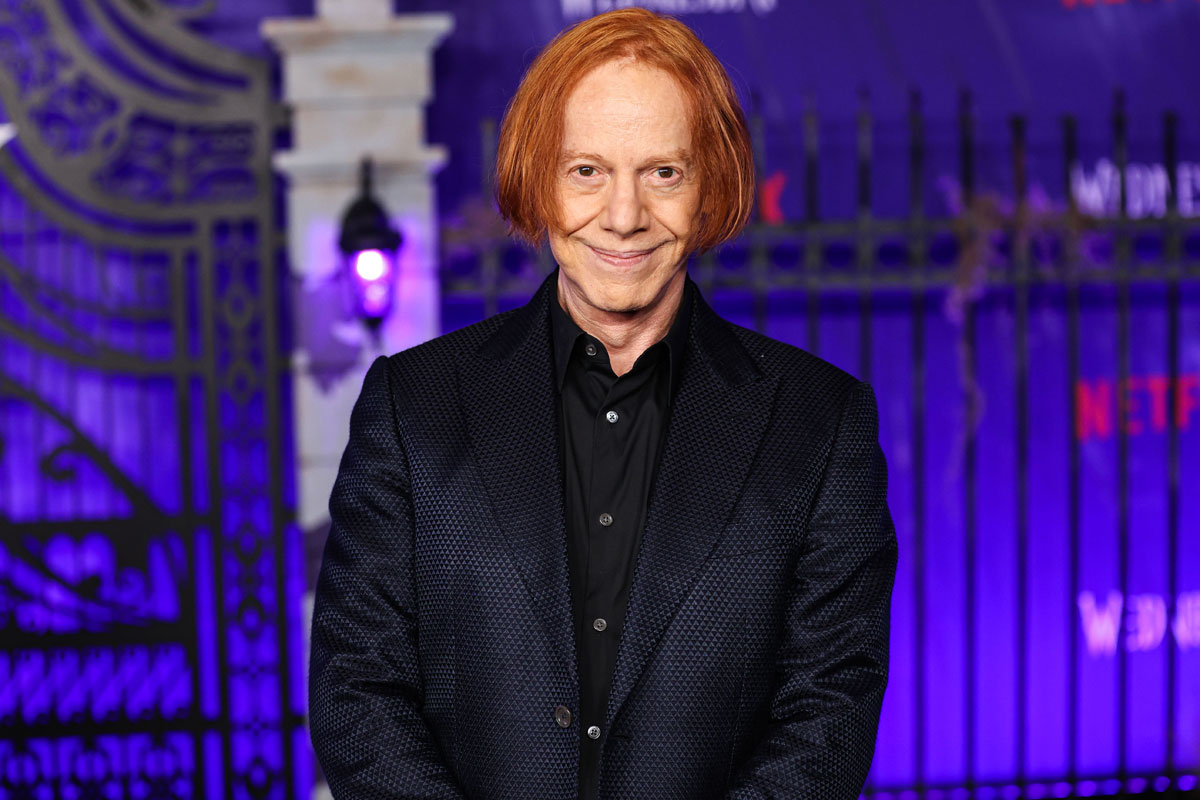 I am a huge fan of film scores (well, to be more precise, good ones). I'm not a musician, and I think the fact that I know nothing about the inner workings of composition actually contributes to the interest: it's an experience that is purely visceral and non-verbal. Over the years I've taken note of composers; which ones I liked, what kind of movies they tended to score, and what directors they often worked with. Among the most prolific of contemporary film composers is Danny Elfman, who came up with the theme music for The Simpsons and has worked numerous times with Sam Raimi, Gus Van Sant, and Tim Burton. Not only did Elfman write the songs for The Nightmare Before Christmas, he also is the singing voice for Jack Skellington himself. He is the Pumpkin King! Which makes this news in New York Post–that he settled sexual harassment charges for $830,000 with a young composer, and has been delinquent in payments–all the more heartbreaking and infuriating:
Celebrated composer Danny Elfman settled a sexual assault with former friend and composer Nomi Abadi in 2018 for a whopping $830,000 after she accused him of multiple instances of sexual harassment, according to a report.

Now she is suing Elfman again, claiming that he failed to make two installments worth $42,500 in each July 2019 and 2021 as required by terms of the settlement, Rolling Stone reported.

Elfman, 70, and Abadi, 35, met in 2015, according to the lawsuit, and the pair became fast friends.

In November 2017, however, the former child prodigy who had performed with orchestras since the age of 5, filed a report with the Los Angeles Police Department accusing Elfman of "indecent exposure," the magazine reported.

For over a year, Elfman had exposed his genitals in front of her and masturbated multiple times without her consent, Abadi claimed.

Elfman denied the allegations in a lengthy statement to Rolling Stone.

He said their Relationship was platonic, and Abadi became frustrated with him after he declined her romantic advances.

"How do I respond to accusations so serious that being innocent is not a valid defense? It is excruciating to consider that a 50-year career may be destroyed in one news cycle as a result of vicious and wholly false allegations about sexual misconduct," he said in a statement to the magazine.

"Ms. Abadi's allegations are simply not true. I allowed someone to get close to me without knowing that I was her 'childhood crush' and that her intention was to break up my marriage and replace my wife. When this person realized that I wanted distance from her, she made it clear that I would pay for having rejected her," continued Elfman, who has been married to former actress Bridget Fonda since 2003.

"I allowed an ill-advised friendship to have far-reaching consequences, and that error in judgment is entirely my fault. I have done nothing indecent or wrong, and my lawyers stand ready to prove with voluminous evidence that these accusations are false. This is the last I will say on this subject," he said.

A representative for the Oingo Boingo frontman subsequently told Rolling Stone that all of Elfman and Abadi's "limited interactions" did not involve sexual contact and "were fully consensual."
"How do I respond to accusations so serious that being innocent is not a valid defense?" What does this even mean?! Is he suggesting that if he were accused of something less severe, all he'd have to say is "I'm innocent" and that would be enough? But what's really telling is the second sentence where he reveals the only thing he's actually worried about–his 50 year career. A tip for men worried about their legacies: don't emotionally, physically, or sexually abuse people you encounter.
The band rep's quote had me pinging too. Why note that there was no sexual contact between Elfman and Abadi, and then go on to say all their meetings "were fully consensual." Is it common to point out that meetings with friends are consensual? And of course there's the question, like Kaiser raised when Tenoch Huerta released a statement in response to allegations last month, how can a third party attest to something being consensual? This is so disgusting and disappointing.
single" href="http://www.gettyimages.com/detail/1486448432″ target="_blank" style="color:#a7a7a7;text-decoration:none;font-weight:normal !important;border:none;display:inline-block;" rel="noopener">Embed from Getty Images