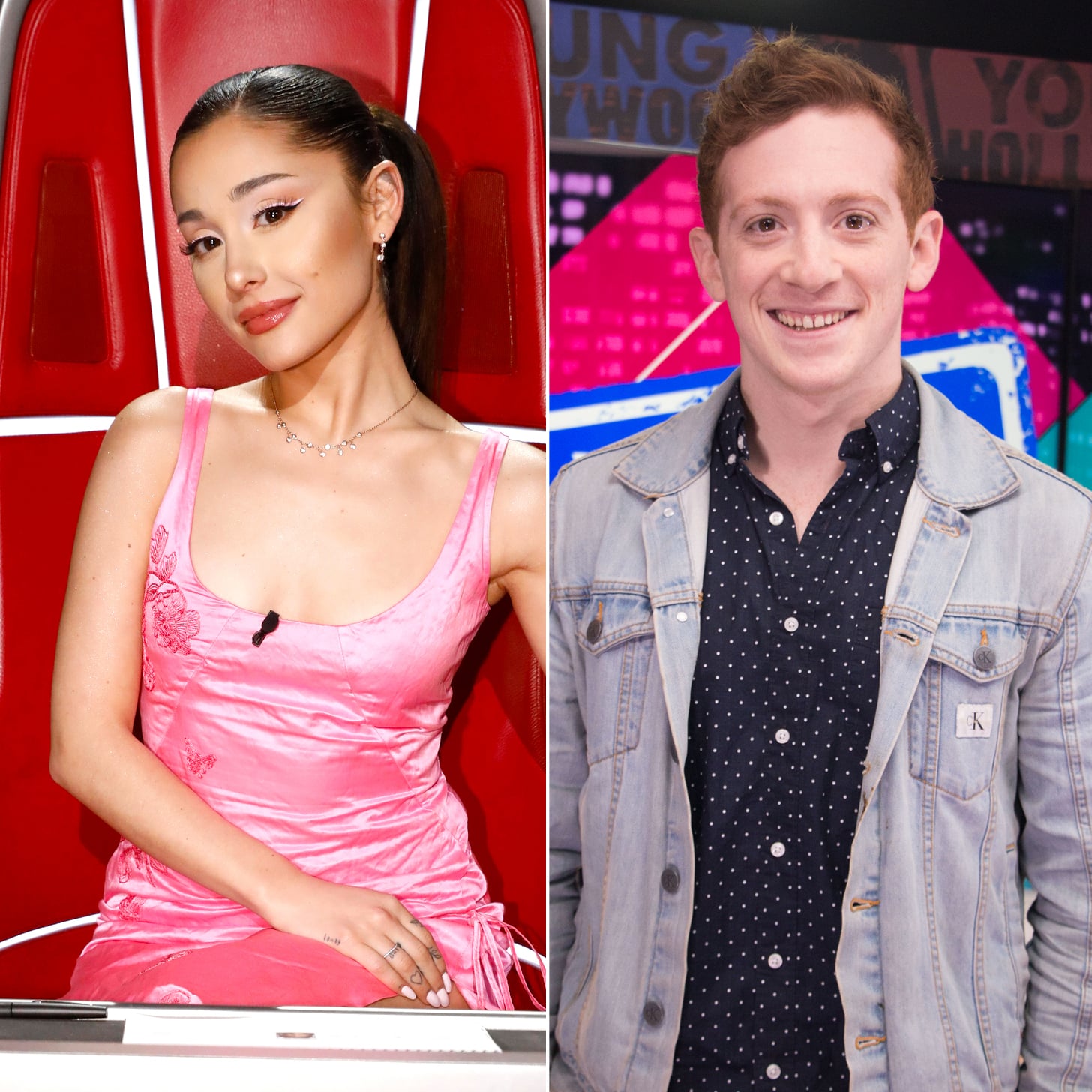 Ariana Grande is reportedly Dating a new man: her "Wicked" costar Ethan Slater. People reported the news on July 20, while TMZ was first to break the story. The news comes days after fans learned Grande had separated from husband Dalton Gomez. Reps for Grande and Slater did not immediately respond to POPSUGAR's request for comment.
Slater, who plays Boq in the two "Wicked" films, first rose to fame for playing SpongeBob in "SpongeBob SquarePants: The Broadway Musical" back in 2017. He was nominated for a Tony for his role, but the show closed in September 2018.
Slater, 31, married his high school sweetheart, Lilly Jay, back in 2018. They welcomed a son in 2022. On their wedding anniversary in November 2022, Slater posted a tribute to her on Instagram. "My best friend. 4 years married, 10 years together," he wrote. "And this is easily the best (and most *bizarre*) year yet." For Mother's Day this May, he shared photos of their son and wrote, "Happy first Mother's Day to the most loving caring and wonderful mom/person in the world. – from me and this little guy."
Grande, 30, married Gomez back in 2021. A source told People, "Ariana and Dalton separated in January. She and Ethan recently began dating, and he is separated from his wife."
This weekend, Grande was spotted at Wimbledon with another one of her "Wicked" costars, Jonathan Bailey. "Wicked" director John Chu posted on Instagram on July 19 that filming was "so close" to being finished before the SAG-AFTRA strike began, but that the film's release won't be delayed and he stands with the actors on strike, per The Hollywood Reporter.