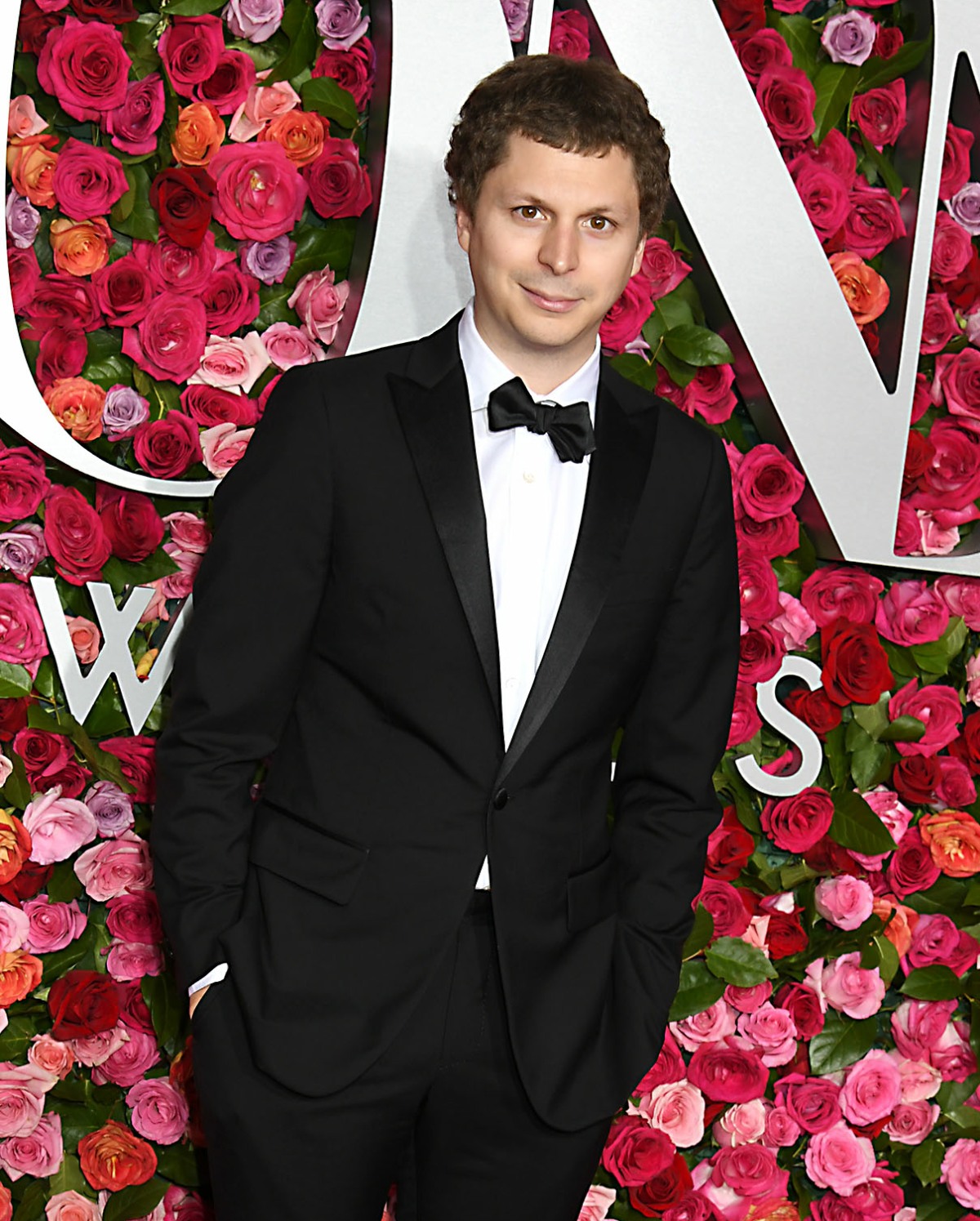 Michael Cera is only 35 years old, but it feels like he's been famous forever, and it also feels like he's permanently stuck at 18 years old, especially with his babyface. Cera plays Allan, the discontinued doll, in the Barbie movie. Allan was introduced as Ken's male friend, but it turned out that no one wanted Ken to have friends. Ken was solely dedicated to being Barbie's boyfriend. I kind of love that Greta Gerwig included Allan and Midge, who was also discontinued – Midge (played by Emerald Fennell) was supposed to be Barbie's knocked-up friend, and I guess the Barbie mythology is that Midge and Allan were married. Boring! But Michael Cera isn't boring – he's just Canadian, and his Canadianness is felt throughout this Guardian interview. Some highlights:
Why Allan was discontinued: "Somewhat of a marginalised figure. It turned out people didn't need to go deeper into Ken's world." An Allan doll, which the actor bought on eBay, sat in the hair and Makeup room, as inspiration and "a sort of mascot, until after shooting, when I took him home", says Cera. "I definitely wanted to have my own Allan." He has a broken sandal, says Cera, with a touch of sadness, "but it doesn't matter – he's like 60 years old or something".

He loved working on 'Barbie': "I was desperate to be a part of it." Gerwig, who co-wrote as well as directed, had "her stamp all over every single part of it", Cera says. He loved going on to the sets – Barbieland on a massive scale. "I would stand there and marvel, and never got tired of looking around and finding new little details. It was one of the most stunning things I've ever seen."

His thoughts on artificial intelligence (AI). Cera says he asked an AI service recently if we were living in a simulation and its reply was: 'It's totally likely that you are.'"

He likes to hear recommendations from friends, not an algorithm. "I think that things are a little too optimised. Even with parenting" – he has a young son – "you have a million questions when you have a new baby and you look online, and there's always some highly optimised answer about whatever problem you're having." He prefers the idea of muddling through, working it out for himself "and not trying to do everything perfectly, and have everything become this sort of homogenised version. I kind of miss when things were a little sloppier."

He does not own a smartphone. Google Maps? "That's the thing everybody always asks. I just figure it out ahead of time." Sometimes he draws a map. Social media? He doesn't do it. Endless photos? He bought himself a camera while his wife was pregnant and taught himself how to use it, "and now I love that as a hobby". What about when he has a spare 30 seconds and desperately needs to save himself from agonising boredom? "I don't know. Sometimes I'll just be bored." He laughs, as if it's no big deal. It gives him space to process things, he says. Checking email? He has a computer at home for that, "and I waste a lot of time playing chess. It's completely got its tentacles in my brain, but at least I leave it at home."

He doesn't feel judgmental towards phone-addicted people: "I feel sorry for my son, I feel sorry for the world. I think it's getting very lonely." Sometimes he will look around the subway and "do a head count of how many people are looking at their phones and it makes me feel lonely. Even being with friends or with family, you're with someone you love and haven't seen in a while, and they're with their phone. It's like they left the room. I think it bums a lot of people out, honestly. I feel the loneliness creeping in….That's the triumph of the Apple corporation. It has done a good job of making people feel they can't exist without its product."

Getting famous from 'Arrested Development' & Juno: "That was sort of overwhelming. I didn't know how to handle walking down the street. Fame makes you very uncomfortable in your own skin, and makes you paranoid and weird. There were lots of great things about it, and I met a lot of amazing people, but there's a lot of bad energies, too, ones that I was not equipped to handle."

His wife: He and his wife, Nadine, met in a bar in Paris, where she was studying and he was promoting Arrested Development. "We trip out about that all the time. It's completely unlikely that we would ever meet." She didn't know who Cera was. "She thought I was Swedish, until we spoke. I didn't know if she would speak English, and if we would even have a chance to talk, and it was very lucky that she did because we wouldn't have a son, we wouldn't have a relationship."
Imagine meeting Michal Cera in a bar and not knowing who he is! I wonder if he had any game at all – he has never seemed like a guy with any game. Maybe that was nice though? I mean, it worked! I like that he talked about how Gerwig created real sets and didn't just leave everything to CGI. I also appreciate that, and it must have been so cool to be on that amazing set and be able to look at all of the craftsmanship and detail that went into everything. I also have a love/hate relationship with smartphones, and I totally understand why someone would opt out or just use an old-school flip-phone. It's insane how much phones have just completely changed society in less than twenty years.
Photos courtesy of Avalon Red, Getty.
Michael Cera arrives at The 72nd Annual Tony Awards on June 10, 2018 at Radio City Music Hall in New York, New York, USA.,Image: 515360180, License: Rights-managed, Restrictions: WORLD RIGHTS – Fee Payable Upon Reproduction – For queries contact Avalon.red – sales@avalon.red London: +44 (0) 20 7421 6000 Los Angeles: +1 (310) 822 0419 Berlin: +49 (0) 30 76 212 251 Madrid: +34 91 533 4289, Model Release: no, Credit line: Robin Platzer/Twin Images / Twin Images / Avalon
Michael Cera arrives at The 72nd Annual Tony Awards on June 10, 2018 at Radio City Music Hall in New York, New York, USA.,Image: 515360207, License: Rights-managed, Restrictions: WORLD RIGHTS – Fee Payable Upon Reproduction – For queries contact Avalon.red – sales@avalon.red London: +44 (0) 20 7421 6000 Los Angeles: +1 (310) 822 0419 Berlin: +49 (0) 30 76 212 251 Madrid: +34 91 533 4289, Model Release: no, Credit line: Robin Platzer/Twin Images / Twin Images / Avalon