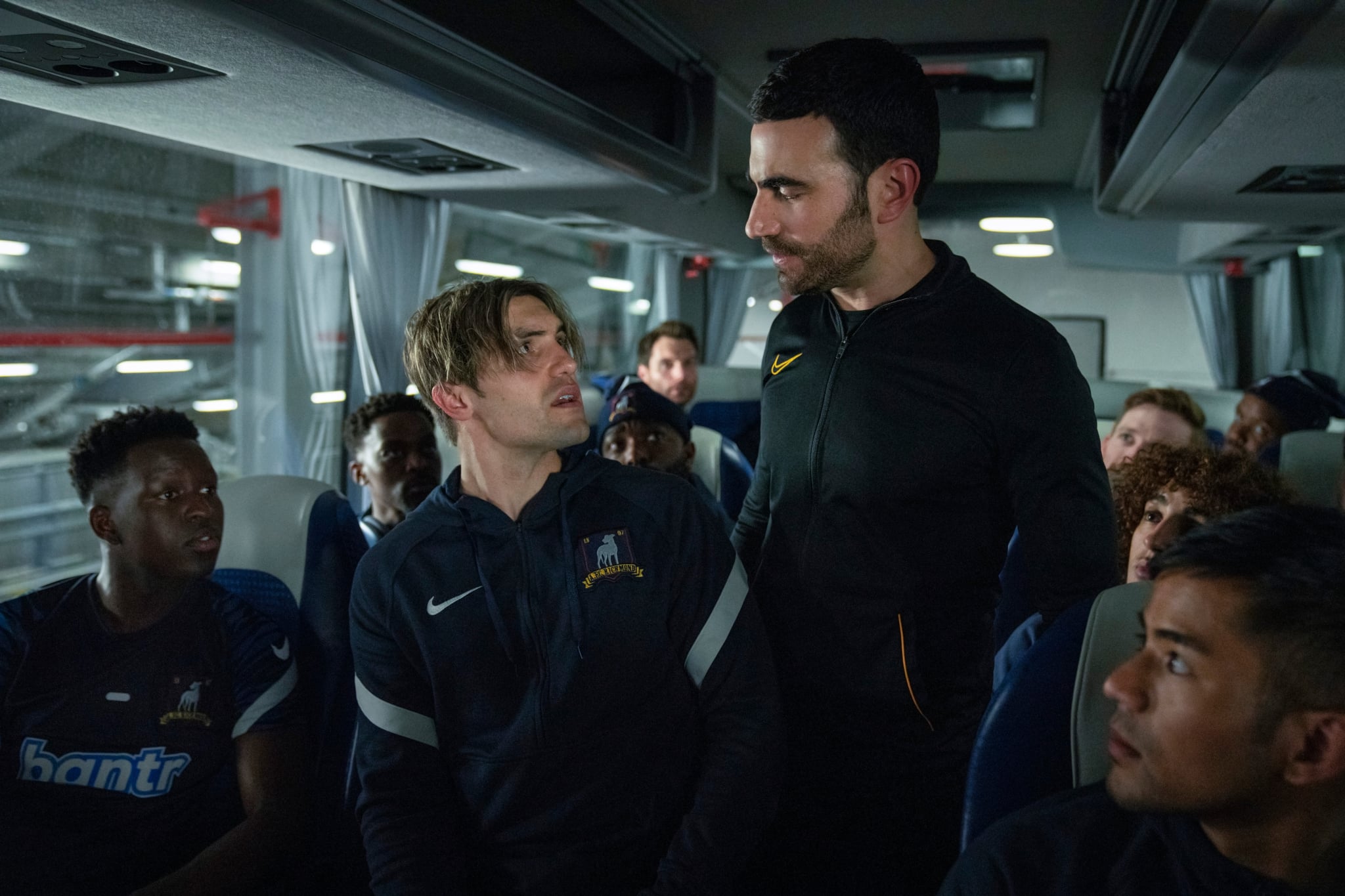 When fans learned that "Ted Lasso"'s third season — currently airing on Apple TV+ — would be its last, many were upset. They wanted more time with Ted (Jason Sudeikis), Coach Beard (Brendan Hunt), Rebecca (Hannah Waddingham), Keeley (Juno Temple), Roy (Dating-49116331″ class="ga-track" data-ga-category="internal click" data-ga-label="https://www.popsugar.com/celebrity/brett-goldstein-dating-49116331″ data-ga-action="body text link">Brett Goldstein) and co. But somehow, that desire seems to have been interpreted as more time in each individual episode. The most recent episode, "Sunflowers," released April 19, has a run time of a whopping hour and three minutes. And it's a trend this season; the first episode was 40 minutes, two and three were 48 minutes, and four and five were 50 minutes. And "Ted Lasso"'s episodes are too long.
"Ted Lasso" stuck to the half-hour comedy model in season one. In the age of streaming, most comedies finish their episodes at around 30 minutes, give or take, since they don't have to worry about time slots. "Ted Lasso" started to flirt with run-time flexibility in season two, with a few episodes coming nearer to the 40 minutes. But plenty of the show's most iconic episodes continued to stick close to the 30-minute mark, like season two's much beloved Christmas special "Carol of the Bells." The season two finale is 50 minutes, but that felt like a special occasion, and even network comedies have done extra-long episodes for season finales (or special events like weddings). But "Ted Lasso" season three seems to have made these inflated run times the standard for the formerly half-hour comedy, and it's hurting the show.
You can feel the heaviness of the run times while watching. "Sunflowers" doesn't have any bad or boring plots in it, but each individual plot takes up so much time, messing up the pacing and making the episode drag. I'm invested in Rebecca's romantic life, in the coming out plot for Colin (Billy Hughes), and in the bicycle shenanigans of Roy and Jamie (Phil Dunster), but it feels like the show doesn't know how to manage all these strands while still keeping things flowing and fun. If the episode was twenty minutes shorter, it could have kept the fun moments and still kept things moving.
Viewers might counter that "Ted Lasso"'s season three episodes need longer running times because it's not just dealing with comedy, but with drama. But consider something like Hulu's "The Bear," which is even more of a dramedy than "Ted Lasso" is (so much so that some have argued it shouldn't count as a comedy at all). Every season one episode but the season finale was 31 minutes or shorter, and episode seven — widely considered to be the best one — was just 20-minutes long. Shorter running times keep things smart, sharp, and interesting, and if written well, leave plenty of space for moving drama.
No one from the "Ted Lasso" creative team has addressed these longer running times yet. Because it's on streaming, they have the flexibility to do whatever they want, as long as Apple and its production company, Warner Bros., allow. And surely it's difficult — painful even — to know you're making the final season of a beloved show and that you might not be able to fit in every moment with the characters that you want. But that just makes some of the things the show has chosen to focus on this season even more confusing. Early episodes spent a lot of time on a plot to sign fictional soccer player Zava (Relationship-49130582″ class="ga-track" data-ga-category="internal click" data-ga-label="https://www.popsugar.com/celebrity/maximilian-osinski-dichen-lackhman-relationship-49130582″ data-ga-action="body text link">Maximilian Osinski) to Richmond, only for him to unceremoniously retire in episode five. Why did the show spend so much time on that? How have the episodes been so long yet so many important plots have seen little movement?
These huge "Ted Lasso" run times make the show feel rudderless and unmoored. Is there a plan for the end? Are they going to leave us all satisfied where the characters end up? I'm hopeful, but concerned.
New episodes of "Ted Lasso" premiere Wednesdays on Apple TV+.