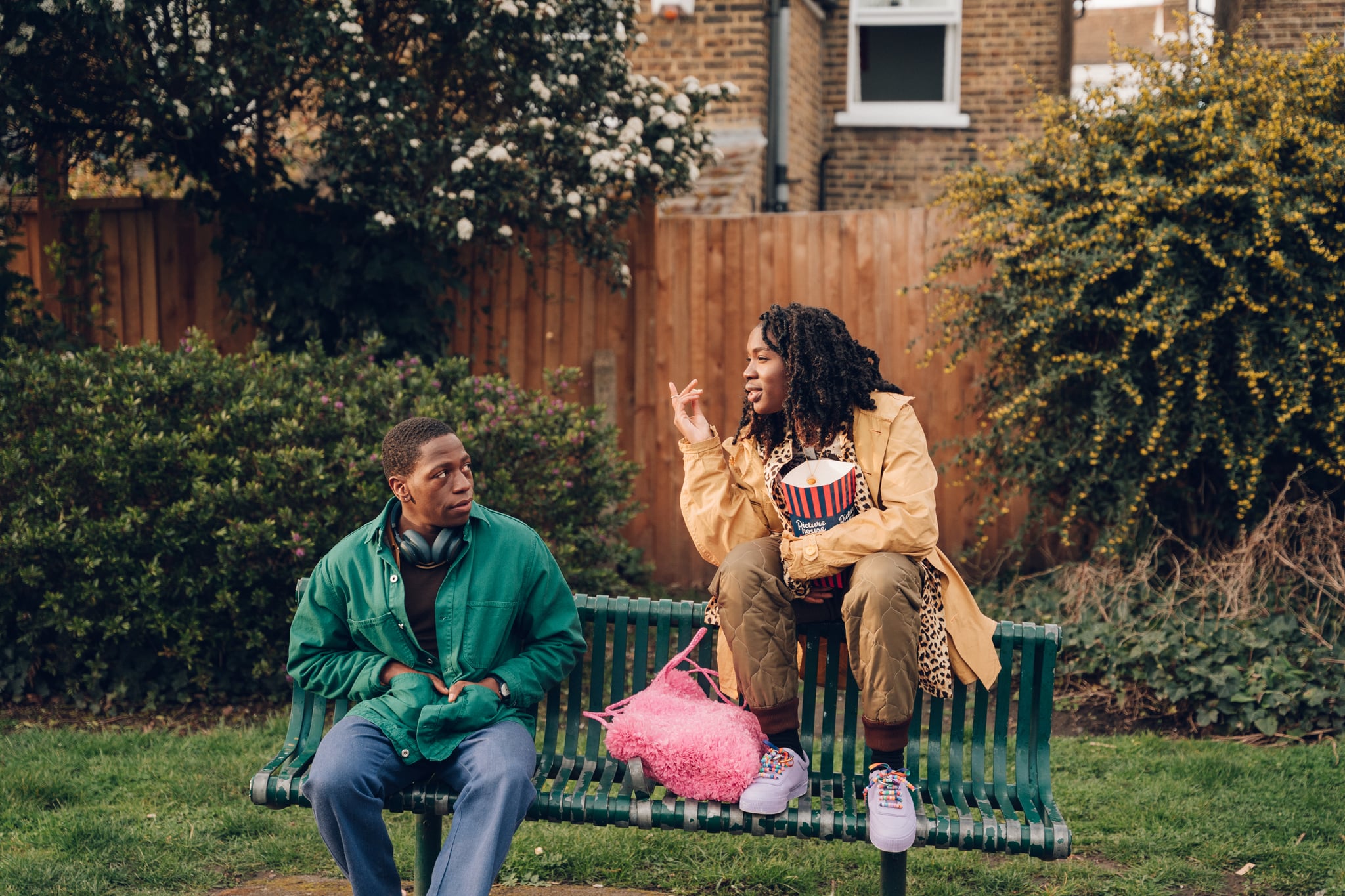 The new romantic comedy "Rye Lane" follows two slightly lost 20-somethings who cross paths in a gender-neutral bathroom and end up spending a long, rambling day together in South London. Vivian Oparah plays Yas, an aspiring costume designer, and David Jonsson plays Dom, who's bereft that he and his girlfriend broke up because she was cheating on him with his best friend. When Yas reveals that she, too, is coming off a breakup (though she swears she's doing amazing), the pair bond about Relationships, their lives, and their favorite places and people.
The movie is a fantastic rom-com in its own right, but it also pay tribute to some of its romance forebearers. And there's no bigger moment where that happens than when the king of the British rom-com, Colin Firth, appears.
In "Rye Lane," Yas takes Dom to her favorite burrito place — called Love Guac'tually, a pun on the classic 2003 British rom-com "Love Actually." Yas orders their burritos from a man named Colin, and then the camera reveals the burrito maker is played by Firth. Colin and Dom have a fun back and forth about the burritos — Dom is wary they will be too spicy for them — before the pair move on. Firth, of course, appears in "Love Actually" as Jamie, who, like Dom, breaks up with his girlfriend when he finds out she cheated on him with someone he's close to (his brother).
Firth's rom-com résumé also includes the series of Bridget Jones's Diary films and both Mamma Mia! movies, which let him flex his musical skills. Plus, he forever became a romantic icon when he played Mr. Darcy in the BBC's 1995 "Pride & Prejudice" miniseries.
"Rye Lane"'s director, Raine Allen-Miller, explained that she got Firth to appear in the movie by writing him a letter. "I just wanted to do a cheeky wink to the films that he's normally in and almost have him in there as a nod to the fact that this is my version and my 'anti' that," she told Total Film on March 20.
Previously, Allen-Miller explained in an interview with POPSUGAR how she tried to subvert the rom-com genre and avoid the "cheesy rom-com filter" where jokes fall by the wayside. Oparah added that their film "takes the conventions of [the genre] and flips it on its head."
Still, the movie contains quite a few references to other classic romantic comedies. Plus, the plot itself of two people spending a chaotic day walking around the city is quite similar to the premise of Richard Linklater's beloved Before series — just with way more jokes and surrealism. It all adds up to a gorgeous and hilarious film that's a worthy addition to the rom-com canon.
"Rye Lane" is streaming now on Hulu.