Relationship-1214185″>Kelly Clarkson appears to shade ex-husband Brandon Blackstock while performing a hit song 'abcdefu' on her talk show. The American Idol alum sang her version of Gayle's popular song with a sly twist in the lyrics, seemingly drawing inspiration from her tumultous divorce. 
The original version of Gayle's song is "F**k you and your mom/ And your sister and your job/ And your broke-a** car, and that s**t you call art." While Kelly sang, "Forget you and your dad/ And the fact that you got half," She further added, "And my broken heart/ Turned that s—t into art." It looked like a deliberate move as the lyrics reportedly referred to her ex and his dad for taking half of her assets during the divorce.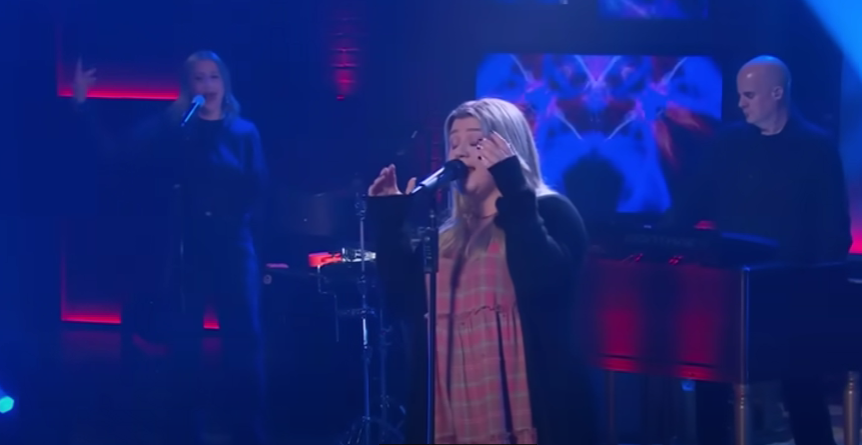 Kelly Clarkson and Brandon Blackstock tied the knot in 2020 after spending a decade together 
After seven years of marriage, Clarkson and Blackstock parted ways after filing for divorce in June 2020. The Couple divorced in March 2022 after a contentious two-year dispute over their possessions. Clarkson filed for divorce in June 2020 and it got finalized in March 2022 after she agreed to give him $1,326,161 in addition to $115,000 per month in spousal support and $45,601 per child. Kelly Clarkson didn't elaborate on the significance of the revised lyrics or the motivation behind shaming her ex-husband, but those who have watched her divorce are aware of her motivations.
About Kelly Clarkson
The American singer, songwriter, and television personality, Kelly Clarkson, came into the limelight after winning season 1 of American Idol in the year 2022. The win did not just make her famous but it also bagged her a multi-album record deal with 'RCA Records'. Since then, she has released a large number of studio albums, three of which peaked at number one on the US Billboard 200 list while the remaining albums came very close to securing the coveted position. Besides, she has received several awards and recognitions over the years, including three times Grammy awards. Apart from her music career, she has appeared in several television shows and movies. 
ALSO READ: 'The good, the bad, the ugly': Kelly Clarkson's new album Chemistry is 'the arc of an entire relationship'