Kathy Hilton has been a household name for decades. While she now has the world talking thanks to her time on the Real Housewives of Beverly Hills, she has always been someone instantly recognizable. Kathy may not be renowned for her fashion moments on the Real Housewives, but she has definitely turned some looks in her time. Here we take a look at some of her best, most stylish moments across the years.
Like Mother Like Daughters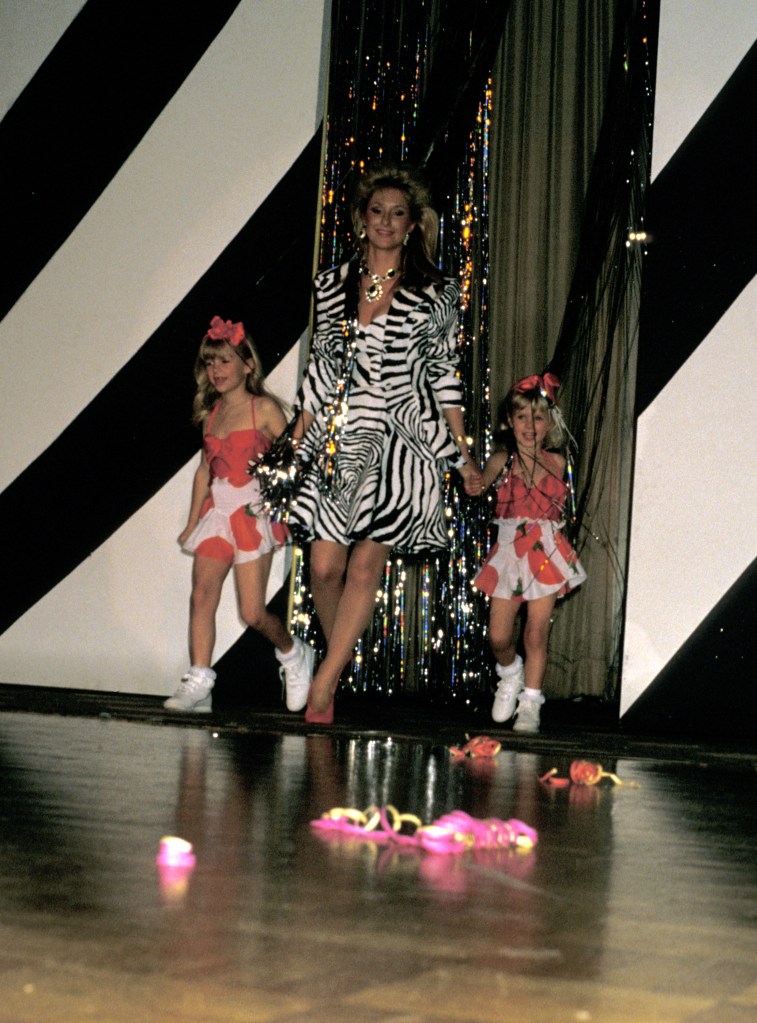 Kathy can be seen here taking part in a mother-and-daughter fashion show, with both a young Paris Hilton and Nicky Hilton by her side. Having brought two more fashionistas into the world, it was clear that Kathy had to prove her credentials. She did exactly that with this zebra print ensemble, strutting her stuff down the runway with the little ones in hand. The extravagant large necklace makes a statement: this is a woman who has money and isn't afraid to flaunt it.
Keeping It Classy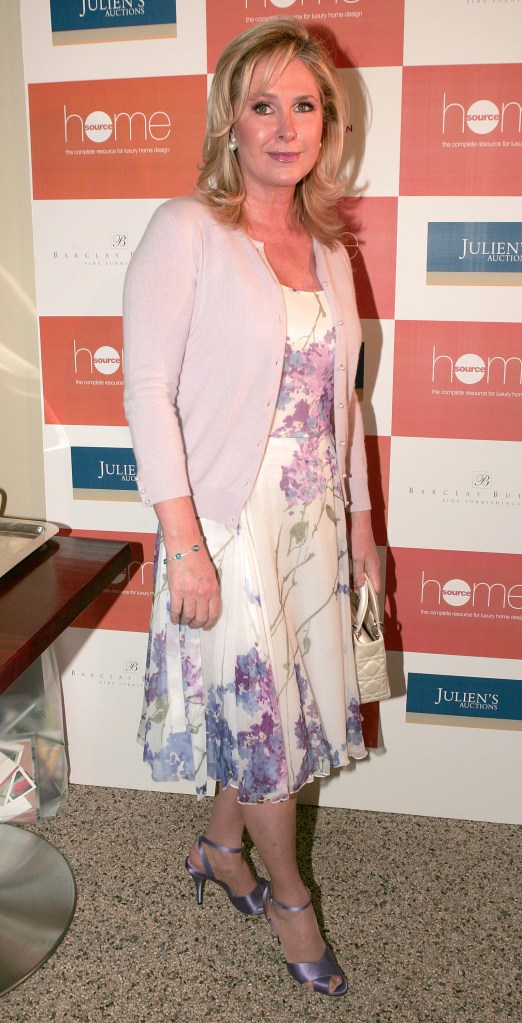 As the years went by, Kathy would go for more understated looks. This gorgeous dress with a floral print is one example of that. It maintains her status as a fashion icon, but in pairing it with a cardigan she is giving off an air of modesty. Those shiny heels that effortlessly match the color of the floral print show that Kathy is somebody who thinks through every facet of her ensemble. This may be simple, but time went into making sure it was executed perfectly.
Sophistication Defined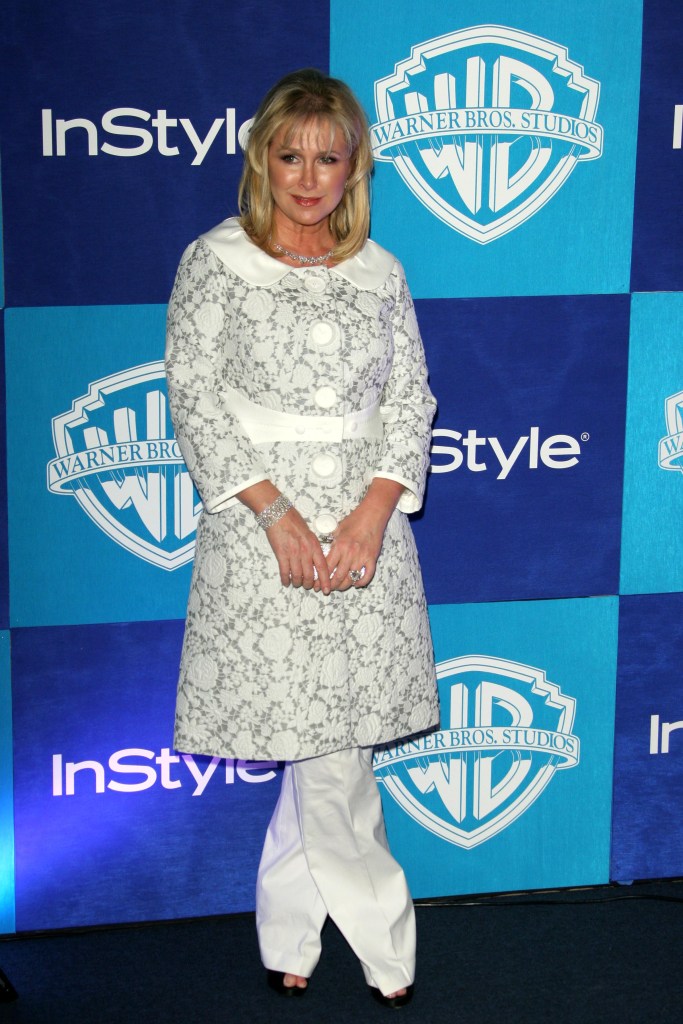 It can be hard not to go overboard when you're attending an event such as an official Golden Globes Party in Beverly Hills. To see Kathy was able to draw attention in something as modest as this outfit is a feat in itself. Sticking with the color white from head to toe, she gives off an air of innocence. Kathy wears her signature blonde locks down with this look, and the small tilt of the head only serves to ramp up the angelic vibes she is giving off.
Call Her Aphrodite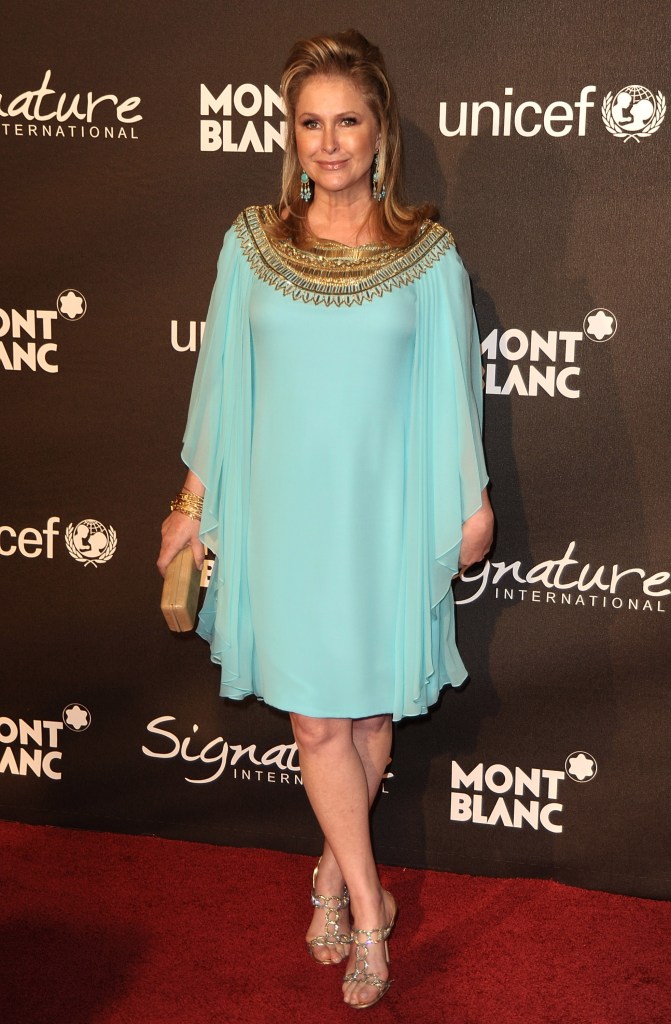 Showing a little leg in this look, Kathy wears a stunning kaftan-esque dress that looks like she has just descended from Mount Olympus to share her gorgeous fashion with us mere mortals. The light turquoise color combined with the gold effects both around the neck and extended to Kathy's choice of jewelry, purse, and heels makes for a defining ensemble. It might not be what she wears around the airport, but it's a look that will stick with her fans forever.
Simply Stunning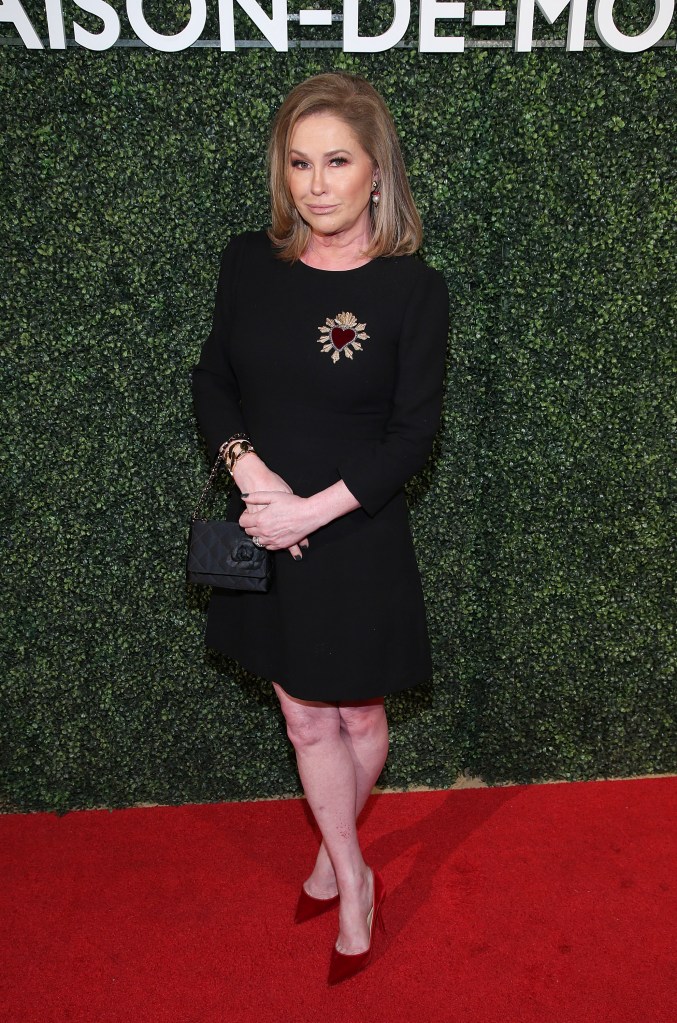 When you're a woman of such status as Kathy, you realize you don't need to wear outlandish outfits to gain attention. Sometimes you can step out in a simple black dress with red heels and an eye-catching brooch, and that is enough. Kathy looks as if she is one of Hollywood's finest, and that's about as accurate a description as you can give to the reality TV star. She knows she looks good, and she isn't afraid to pose up a storm in front of the cameras.
Red Carpet Elegance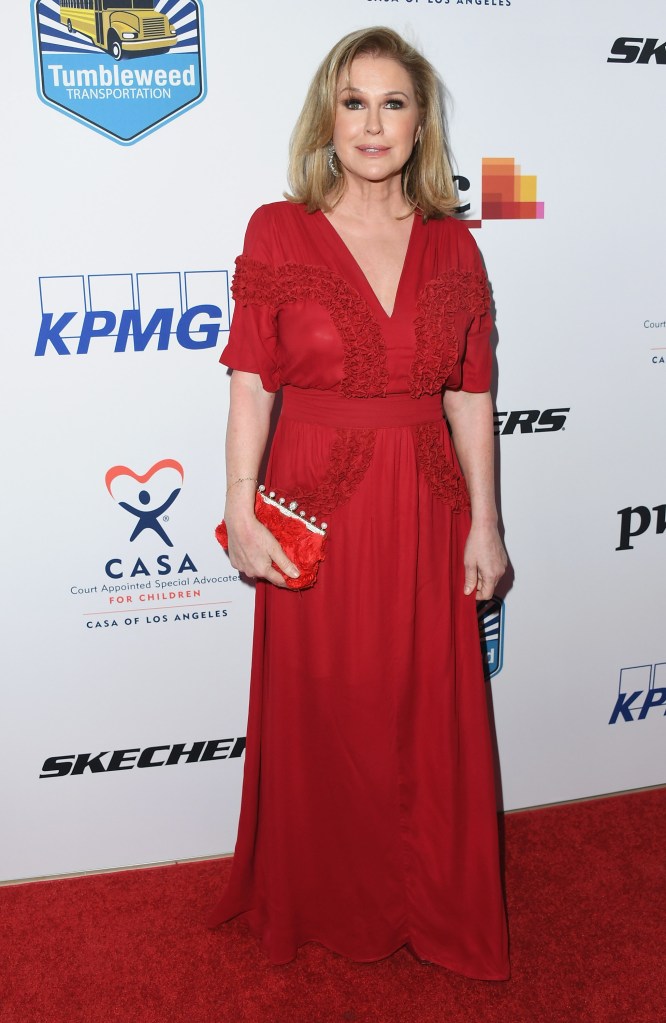 Another day, another red carpet Beverly Hills event for Kathy. There are 10s across the board for this stunning red gown, which gives her a light airiness and allows the star to glide across the matching red carpet. The simple threaded design across either side of the torso area does enough to push this into stand-out territory. While the red of the purse is a slightly different tone, it elevates the ensemble and cements it as a real classic from Kathy's back catalog of fashion moments.
Summertime Style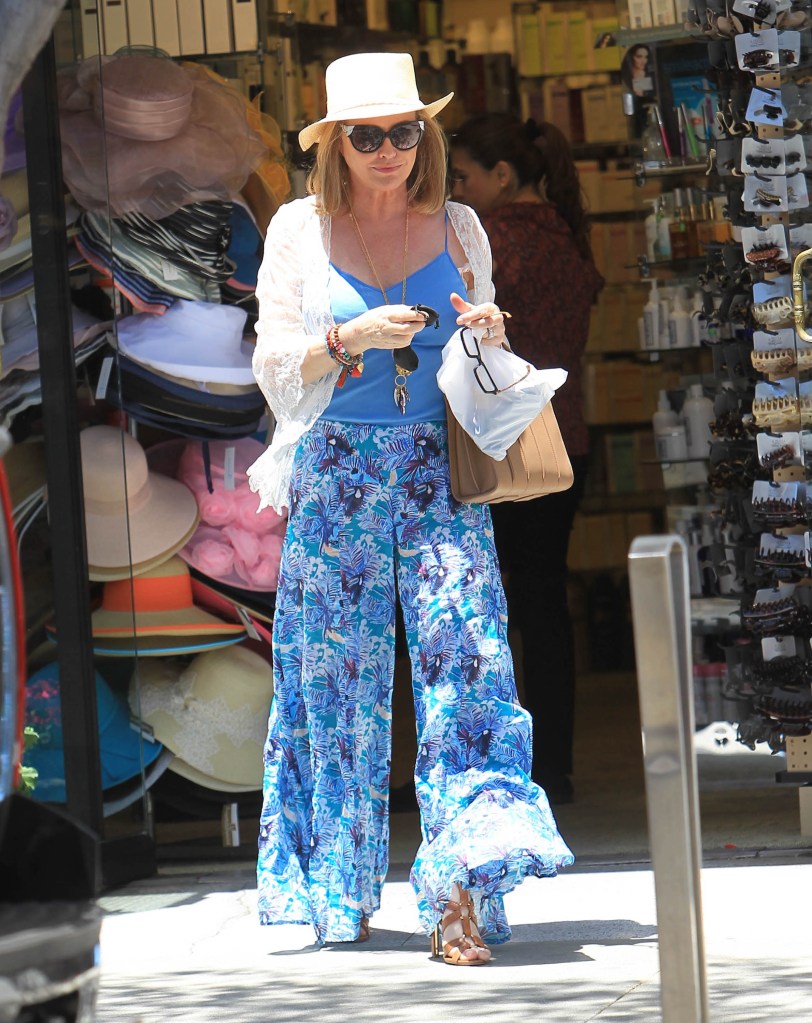 Keep it casual, but make it fashion. That's what Kathy has done with this summer vibes look. Strutting her stuff in Los Angeles, she wears a gorgeous blue throughout her entire ensemble. While the top she has chosen is a basic one, she has paired it with patterned airy pants that showcase her eye for fashion. Sometimes when you're as recognizable as a member of the Hilton family, you want to have a day away from the fans. In wearing this outfit, Kathy maintains some sense of privacy, while still delivering style.
Comfort Over Everything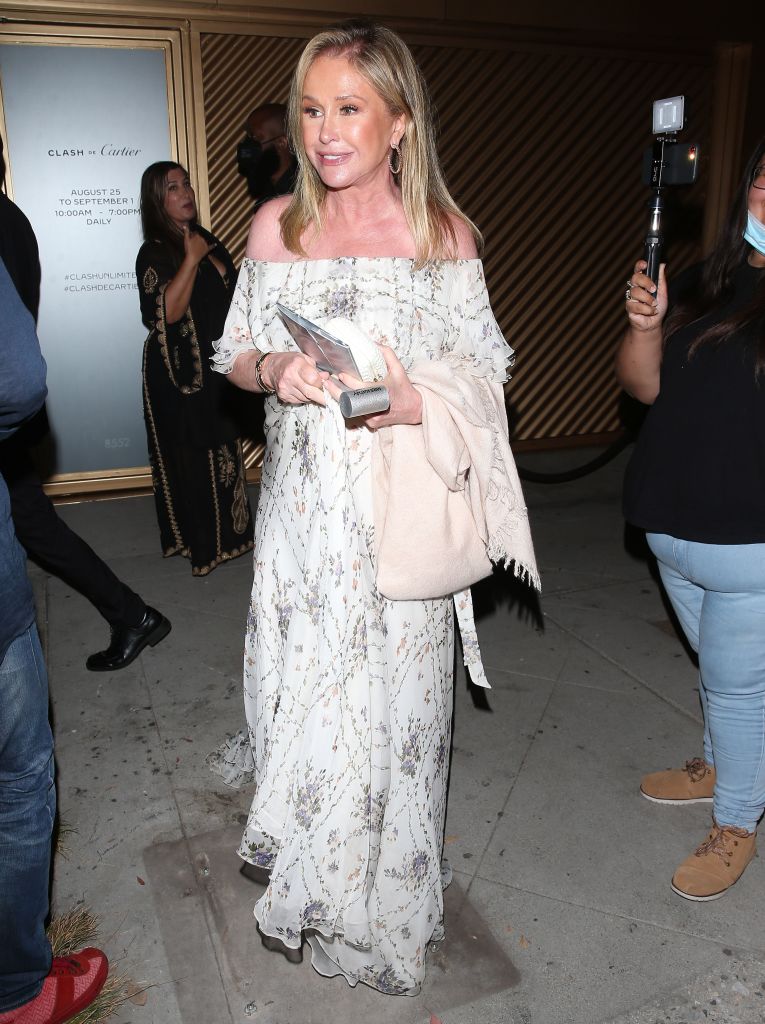 Sometimes you need to pick a dress that is easy enough to move around in. One that floats with you, rather thanRelationship/" target="_blank" rel="noreferrer noopener"> working against you. In fashion, you can trade off comfort for jaw-dropping style and moments. Fortunately, that's not something Kathy has to do. She looks absolutely incredible in this free-flowing number, with a simple pattern that screams understated elegance. The shawl she carries along with her to keep her warm is the perfect finishing touch.
It's Vanity Fair
When Kathy has to pull out all of the stops to make a statement, she does exactly that. During the 2022 Vanity Fair Oscar Party, she delivered an awe-inspiring bubblegum pink dress with a gorgeous train. All of which draped to the floor. The bell sleeves are VERY Hollywood, and the top-handle bag she chose to pair with it in silver completes the fashion offering. All by Oscar de le Renta, it's clear Kathy knows how to stand out from the crowd! Makeup is by Sheila Harris, with Laura Rugetti having worked on the loose blonde curls.
Fashion For A Cause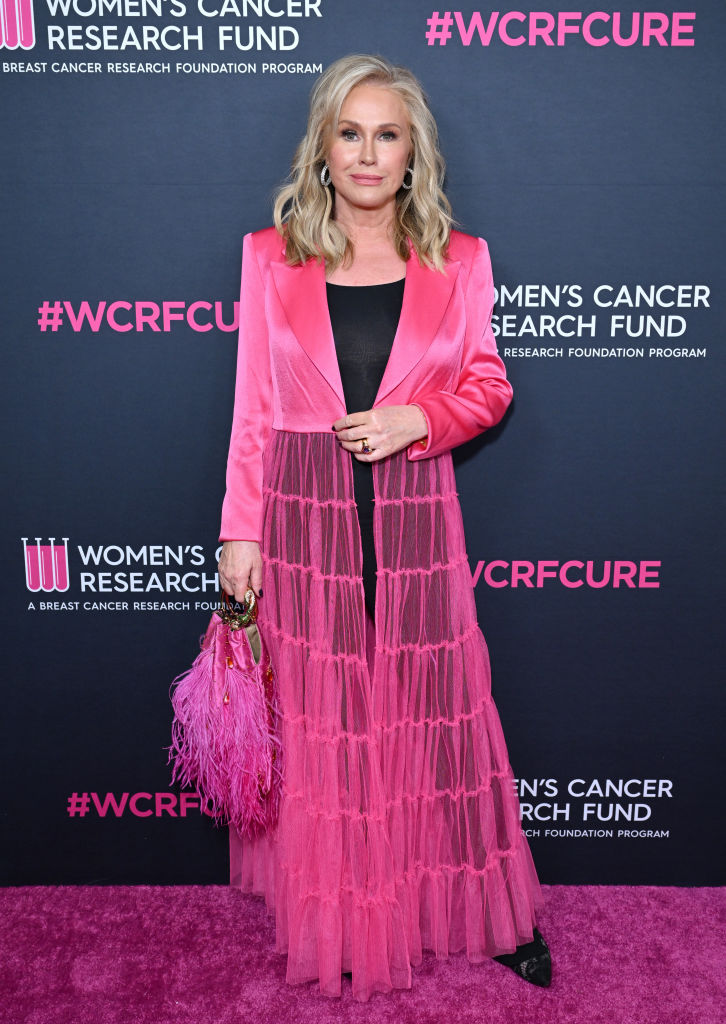 Raising money for a good cause is at the heart of what any Real Housewives star worth their salt does. Kathy attended a Women's Cancer Research Fund event earlier this year (2023), and wore the iconic pink synonymous with the fundraiser when doing so. The look is sophisticated from the waist up and brings in a dash of punk energy with the netted dress from the hips down. The feathery pink bag is a unique piece, and works expertly with the rest of the outfit.
TELL US – WHAT ARE SOME OF YOUR FAVORITE KATHY HILTON LOOKS? IS SHE MORE FASHIONABLE THAN HER SISTER KYLE GIVES HER CREDIT FOR?
[Photo Credit: Amanda Edwards/Getty Images]