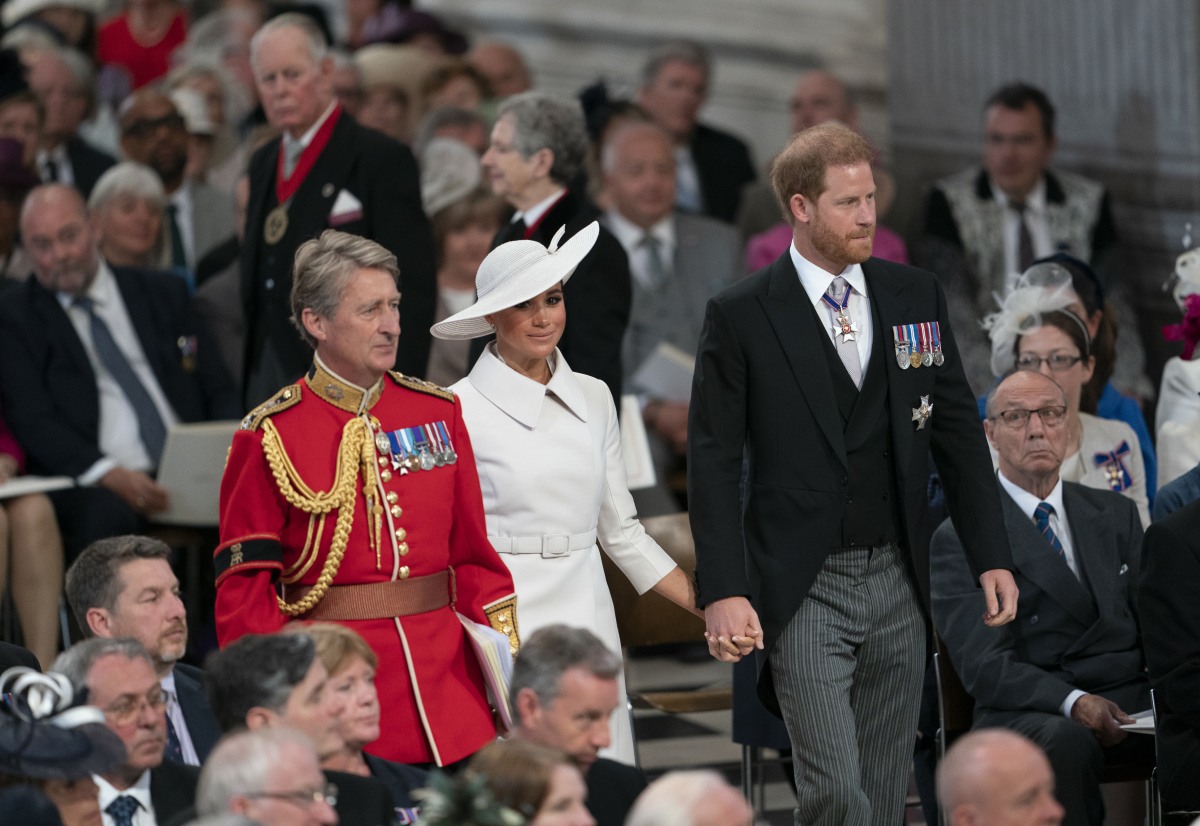 April 3rd was supposed to be the imaginary cut-off Date to RSVP for King Charles's coronation. I'm not entirely sure about that date, I think it was more likely the British media's imaginary cut-off date, especially given that Buckingham Palace only released a copy of the paper invitation this week. Still, it's been utter silence from the Duke and Duchess of Sussex about their coronation plans. Public silence, but also… silence privately, in their communications with the palace. I still do not believe that Harry and his father have actually spoken, so this is a case of palace minions being tasked with barraging the Sussexes with questions about whether they'll come and issuing threats about how badly they'll be treated when they come. Speaking of, both Page Six and the Daily Mail had updates and they're just as nervous as can be:
Plans are being finalized for Prince Harry and Meghan Markle to jet to the UK for Prince Charles' coronation, multiple sources tell Page Six. There is just a month to go before the coronation at Westminster Abbey in London and a royal insider told Page Six: "There have been lengthy discussions between the Sussexes and the palace, there is a time crunch on this, of course. It's such a historical event and it's hoped that Harry and Meghan will be there."

The ultimate decision still lies in Harry's hands as one highly-placed source admitted: "All families are difficult, but this is no normal family, of course. Harry has a lot of questions about how the event will work."

Conversations are on-going about whether the Princess of Wales will wear a tiara to the coronation – she has previously worn Princess Diana's favorite headpiece, the Lover's Knot tiara. However, Markle, 41, is unlikely to have access to the family jewels, aside from what Harry has gifted her already, royal sources said.

The Sussexes are fully aware that it's a case of "damned if they do, damned if they don't" and that all eyes will be on them on the day, we're told.
"Plans are being finalized" and yet the Sussexes haven't actually confirmed anything. All the palace has is "hope." It's a treading water story – we've heard for weeks now that the palace is organizing everything with the belief that the Sussexes will be there, even though they haven't confirmed. The only new piece of info is that the palace will absolutely never, ever loan Meghan any jewelry! So stupid. Well, the Daily Mail had more on Panic At the Palace:
Royal insiders say they are still 'none the wiser' as to whether Harry and Meghan plan to come to the Coronation, despite the deadline for RSVPs closing on Monday. Sources have said that the April 3 cut-off date has now passed and staff have still not been told whether the King's estranged son and his wife are accepting his invitation to attend, even though the event is now just a month away.

The issue is said to be causing a 'headache' for organisers, who are trying to finalise details such as seating arrangements, cars, and security for VIPs attending the historic ceremony on May 6. And even if they did decide to attend, the Duke and Duchess of Sussex would not be allowed to stand on the Buckingham Palace balcony next to the King and Queen because they are no longer working royals.

The monarch will be joined by a select few who show the 'heartbeat and future of his family' and who have dedicated their lives to public service. Charles and Camilla will arrive at Buckingham Palace from Westminster Abbey in a Gold State coach, followed by the 'final group of 15' which would not make room for the Duke and Duchess of Sussex.

Buckingham Palace declined to comment on Harry and Meghan's non-RSVP, although an aide said it was unlikely there would be such a strict cut-off date for family members as there would be other guests. But one source said: 'Everything is still up in the air and there's only a month to go. All people have been told is that 'it should hopefully be resolved soon'. But in the meantime the teams are trying to finalise plans for 2,000 guests, many of whom are international heads of state and VIPs. It's a headache.'

A game of transatlantic 'ping pong' has apparently been going on for weeks now about arrangements should the Sussexes attend. In the meantime Buckingham Palace staff have been ordered to plan as if they were coming, suggesting it wasn't a definite and immediate 'no'.

But this is causing problems for staff, who say: 'Switching things like seating arrangements are fairly easy. But the thing that is causing more of a headache, is the security, cars and other logistical matters. Any plans that mesh with the rest of the family are more important and problematic. There's clearly a lot going on behind the scenes in terms of talks between members of the family and their offices. But at this stage in proceedings people could just do with some clarity. There are now two plans, one for if they do come and another if they don't. It's another layer of responsibility that staff could do without.'

Another family friend said it seemed deeply 'unfair' to the King and Queen Consort to have uncertainty over the Sussexes hanging over their heads when they just wanted to get on and plan 'such a wonderful and historic day of celebration. Regardless of everything that's happened, a simple yes or no would be polite and suffice,' they added.
It just occurred to me now – I know, I'm ridiculous – that some of the palace briefings are not coming from a place of "Poor Charles doesn't know if Harry will come to his Chubbly," but rather from a place of "palace staff are lazy, incompetent whiners and they can't believe that they have to do SO MUCH WORK to organize this fakakta coronation." All of these tantrums about organizing seating arrangements, security, cars – those are not Charles's complaints, those are complaints from his lazy staff. As for the balcony stuff – how many times are they going to use the balcony thing as a punishment? No one cares about the stupid all-white balcony, KKKing Charles.
Note by Celebitchy: Sign up for our mailing list and get the Top 8 Stories about whether the Sussexes will go to the Chubbly! I only send one email a day on weekdays after lunch.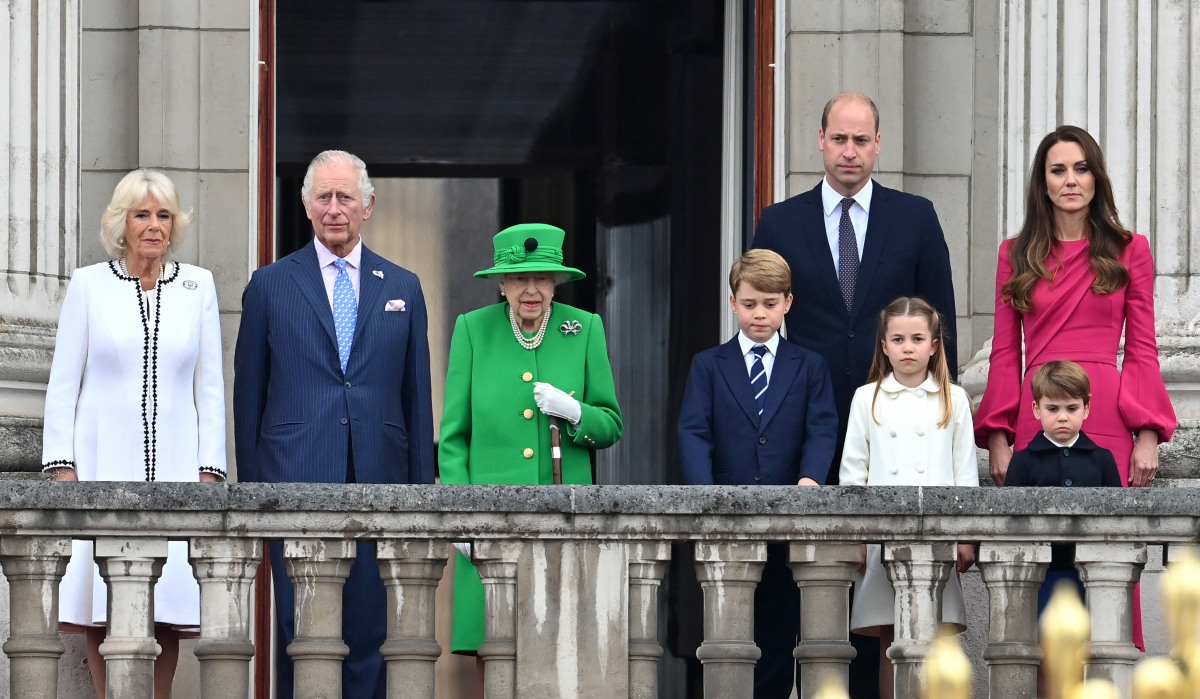 Photos courtesy of Avalon Red, Instar.