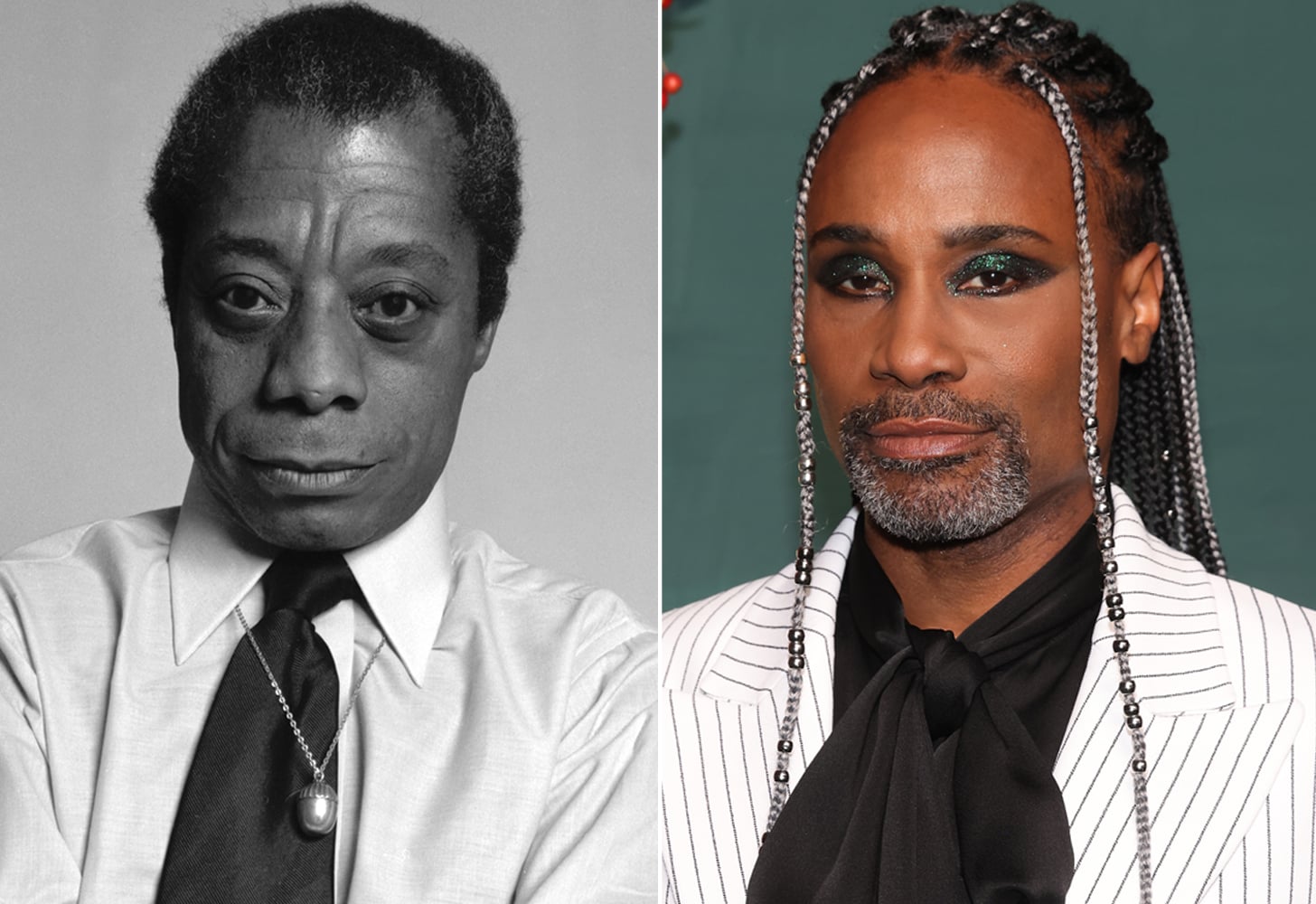 Image Source: Getty / Taylor Hill / Anthony Barboza
Billy Porter is taking on the role of legendary author and activist James Baldwin. The 53-year-old actor will star in a forthcoming biopic based on David Leeming's 1994 book "James Baldwin: A Biography," The Hollywood Reporter revealed on April 12. Porter and Dan McCabe will also cowrite the script. Reps for Porter did not immediately respond to POPSUGAR's request for comment.
"As a Black queer man on this planet with relative consciousness, I find myself, like James Baldwin said, 'in a rage all the time.' I am because James was," Porter said in a statement, per the outlet. "I stand on James Baldwin's shoulders, and I intend to expand his legacy for generations to come."
Porter previously paid tribute to Baldwin in a speech at the 2019 Emmys, where he took home the award for outstanding lead actor for his work in "Pose." "James Baldwin said, '[It] took many years of vomiting up all the filth that I had been taught about myself and halfway believed before I could walk around this earth like I had the right to be here,'" Porter said in the speech. "I have the right, you have the right, we all have the right."
Baldwin was born in 1925 and died in 1987. His books include "Go Tell It on the Mountain," "Notes of a Native Son," "The Fire Next Time," and "If Beale Street Could Talk," which was turned into 2018's Oscar-winner of the same name.