Picture this…
You're living in a mansion with some of the world's most upper class individuals and you have NO responsibilities whatsoever! Sounds nice, right? Add in all the luxuries and special treatment you'd receive and it could be heaven on Earth…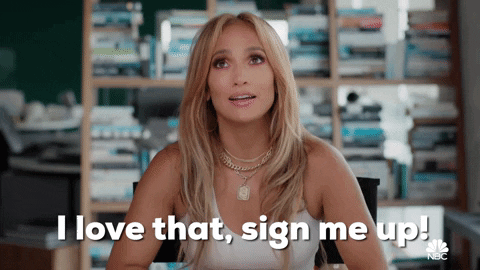 Well, it turns out this dreamy existence does exit — but only for the most pampered pets of all time! Yup, we're talking about the royals' beloved animal sidekicks!
If you thought the members of the royal family lived fancy lives, just wait until you hear how well they treat their pets!
Related: Could Prince Harry Lose His Visa Over Drug Stories In Memoir?!
Queen's Corgis
Perhaps the most famous royal pets of all time are Queen Elizabeth II's corgis. At the time of her death in September 2022, Elizabeth owned four dogs: two Pembroke Welsh corgis named Sandy and Muick, one dachshund-corgi mix named Candy, and the outlier, a cocker spaniel named Lissy.
In 2015 while speaking to Town & Country, Dr. Roger Mugford, who trained the royal pups, revealed the dogs are fed in the boujiest way possible! Not only do they all get individual menus, but their food is hand-delivered to them in porcelain bowls by their own butlers! Fancy AF! Former royal chef Darren McGrady also told Hello! Magazine that the corgis were given fresh meals, with the meats sometimes provided by Prince Harry or Prince William after hunting trips. He explained:
"One day it would be beef, the next day chicken, the next day lamb, the next day rabbit and it alternated through those days."
Damn! These dogs eat better than some humans!
Sleeping Like Kings!
Not only do Queen Elizabeth's pooches eat like royalty, but they also sleep like it, too! According to Sunday Mail, the dogs sleep in wicker beds that are raised above the ground, all so they don't have to rest on the chilly floor!
Leader Of The Pack
Dogs weren't just important to Elizabeth. King Edward VII also had an incredibly close bond with his dog Caesar — and it was made very evident to the rest of the world when His Majesty died. According to Daily Mail, in 1910, Caesar was allowed to walk behind Edward's coffin at his funeral procession, a spot that is usually reserved for the closest human family member. Aw!!
You can catch a glimpse of the loyal companion wishing his master farewell (below). You'll have to look closely in the middle of the horses beginning at 7:12.
Fancy Feline
While most royals preferred dogs, Princess Michael of Kent was 100% a cat person! She wanted to make sure her love of felines went down in history, so for her 70th birthday portrait, she made sure to cuddle one of her many Siamese and Burmese cats. You know you're an important pet when you make it into such an official picture!!
In the stunning photo, she sits in a pale pink jacket and pearl and diamond tiara while holding one of her beloved cats in her arms. Look HERE!
Christmas Star
Are you one of those people who can't stop thinking about your pet when you go away on vacation?? If only you were a royal, you could take after this princess!
Princess Caroline of Monaco wasn't going to let her pet celebrate the holidays without her, no matter what it took! Back in 2008, Caroline brought her french bulldog Romeo as her plus one to a Christmas party, and he even appeared in some dashing photos! He was also SUCH a good boy, he was able to attend leash-free. Impressive! Check out the cute pup HERE!
Royal Swans
No stray swans around here! Based on an unusual tradition that dates back to the 15th century, Queen Elizabeth reportedly had the privilege of owning "any unmarked swans swimming in the open waters of England." So, technically, the monarch has dozens and dozens of pet swans! We know what you're thinking: WTF?!
Related: King Charles Pays Tribute To Queen Elizabeth On UK Mother's Day
In medieval times, owning swans was reserved for the royals and very wealthy people, per Katy Barnett, author of Guilty Pigs: The Weird and Wonderful History of Animal Law. She told the New York Times:
"It became this status symbol, kind of like pop stars have tigers on leashes and bling and that kind of stuff."
Serving swans at a dinner party was also another sign of status, but because commoners weren't allowed to own swans, noblemen with lots of land and income would have to ask the monarch for permission first, according to the expert. This same law applies to "royal fish," including sturgeons, whales and porpoises (even though the latter two aren't technically fish).
To this day, there is an annual event known as Swan Upping, a five-day expedition to collect data about the birds on the River Thames. In 2009, Queen Elizabeth was so interested, she tagged along. The tradition is expected to carry on with King Charles III.
In The Afterlife
While all the royal pets were certainly loved, some were definitely the favorites!
Queen Victoria had a soft spot for animals. Wanting to honor her fallen pets with the utmost respect, she created a pet cemetery on Sandringham Estate, per the Mirror. This is where her very favorite Cavalier King Charles Spaniel named Dash was laid to rest. How do we know he was the favorite? Well, for starters, he received his own royal portrait painting, which you can admire HERE. Then take a look at what his epitaph read:
"His attachment was without selfishness,
His playfulness without malice,
His fidelity without deceit,
READER, if you would live beloved and die regretted,
profit by the example of DASH."
Aww!
First Class, Baby!
Prince William and Princess Catherine AKA Kate Middleton spared no expense when it came to their dog Lupo. In 2013, the pair took a quick 1-hour helicopter ride from their home in North Wales to London. An eyewitness gushed to Daily Mail at the time:
"It's amazing to think that we saw the royal Couple without any crowds around them. They were like any other couple out with their dog—albeit having just been flown in by helicopter. Lupo was very well behaved. Kate let him down on to the grass and he stayed close, although you could see he was excited."
In the photos HERE, Lupo can be seen frolicking in the grass and walking close to his masters. Sadly, Lupo passed away in November 2020 at the age of 8. All the extra time with him — whether on land or in the air — was probably well worth it.
So, what do you think, Perezcious readers? Do you think the royals' pets are properly spoiled or did you expect more?? Sound OFF (below)!
[Image via Zak Hussein/Anwar Hussein/WENN & AP/Vanity Fair/YouTube]