After a grand launch of the Nita Mukesh Ambani Cultural Centre (NMACC) last night, looks like we are all set to witness another glamorous, star-studded night. Celebrities have started arriving for the NMACC Gala event held tonight in Mumbai. On Thursday, Hollywood actor-couple Tom Holland and Zendaya arrived in Mumbai, leading to speculations about whether they are here for the NMACC event. Turns out the rumours were true! Tom Holland and Zendaya arrived at the NMACC Gala on Saturday, and they looked absolutely stunning as they posed for the paparazzi. Gigi Hadid was also spotted arriving for the event, and she looked gorgeous in a golden and white saree!
Tom Holland and Zendaya arrive for NMACC Gala
Zendaya turned up the glamour at the NMACC Gala as she arrived in a shimmery dark-blue coloured saree. The actress opted for a desi look for this grand occasion, and she looked oh-so-gorgeous. She paired the saree with a blingy blouse with a plunging neckline, and the actress was all smiles as she posed for the paps. Fashion stylist Law Roach was also spotted arriving for the gala. Meanwhile, Tom Holland suited up in black for the gala, and he looked dapper in a white shirt, black blazer, a matching bowtie, and formal pants. Gigi Hadid carried a white and golden saree effortlessly. Check out the pictures below!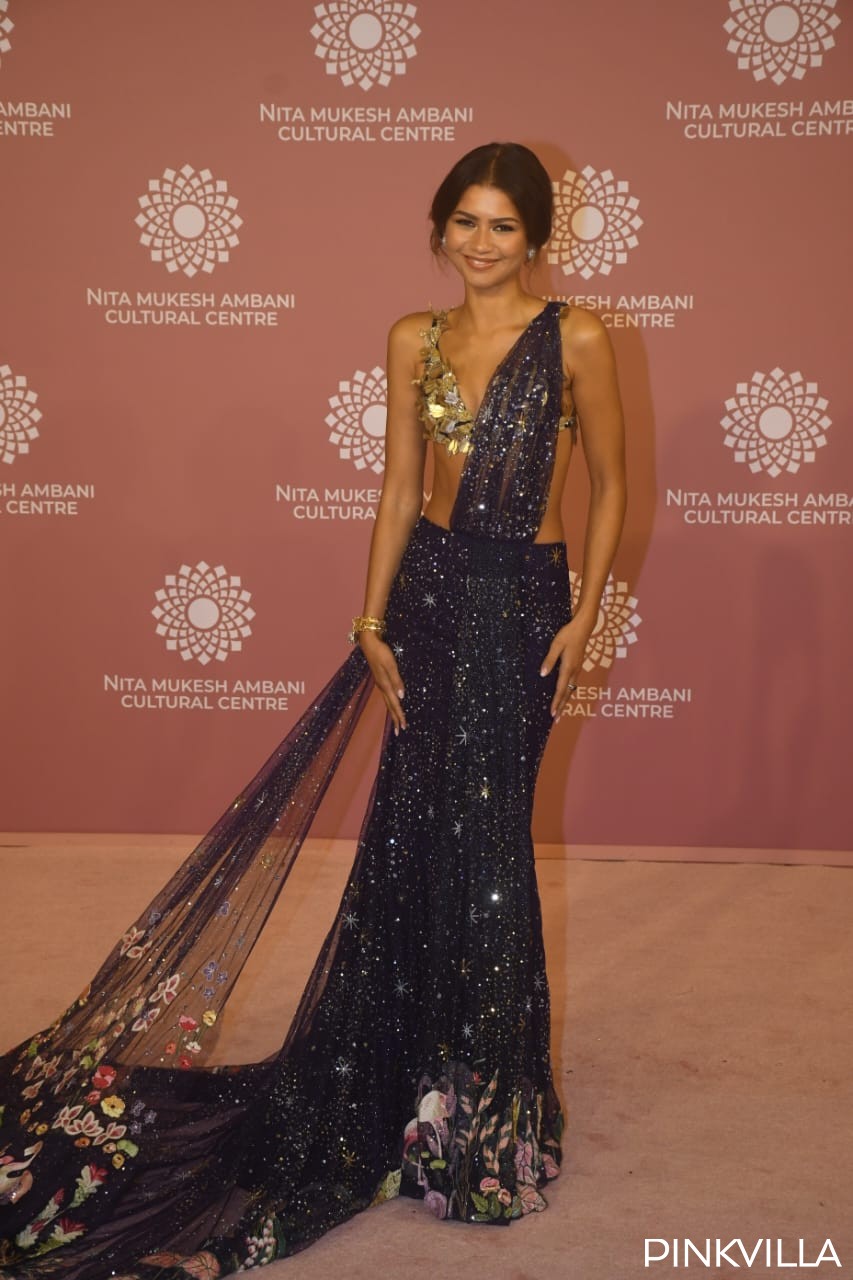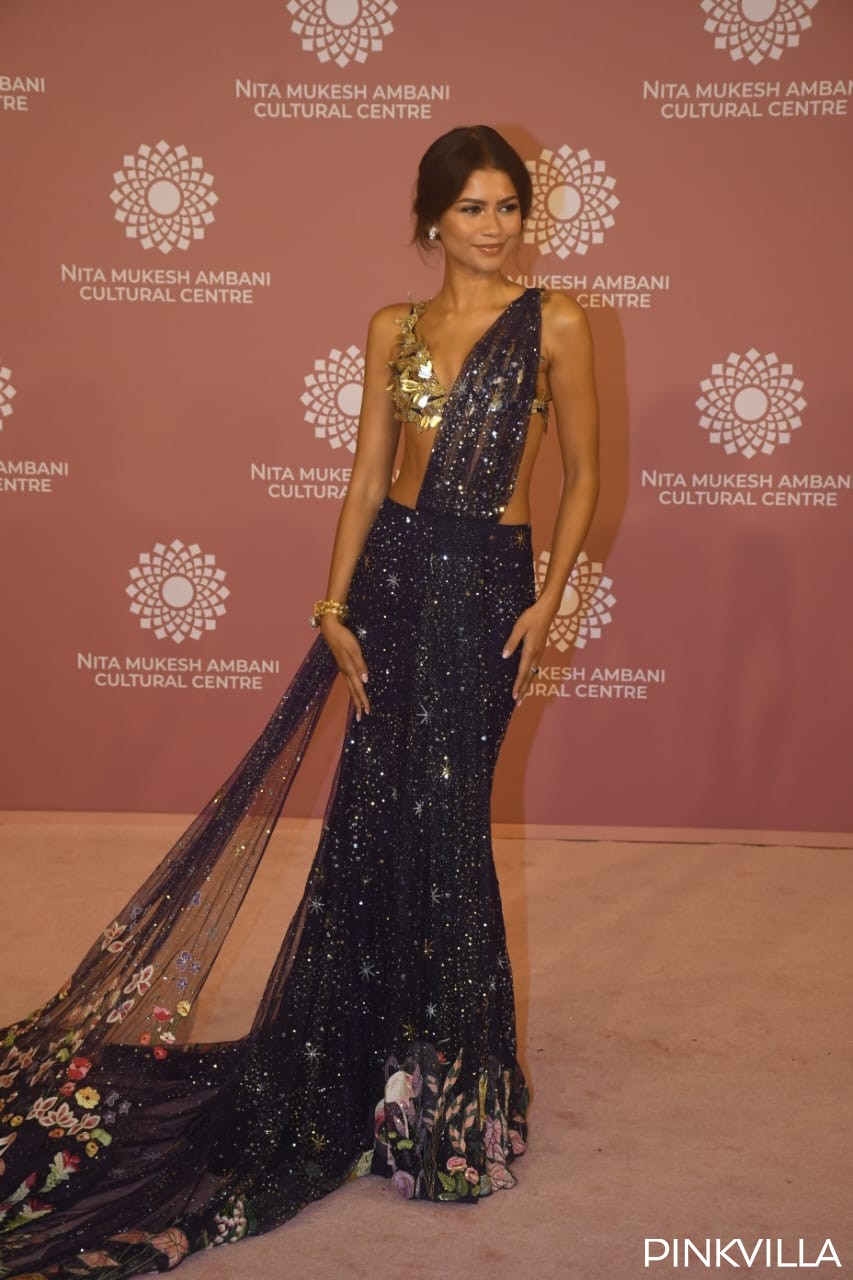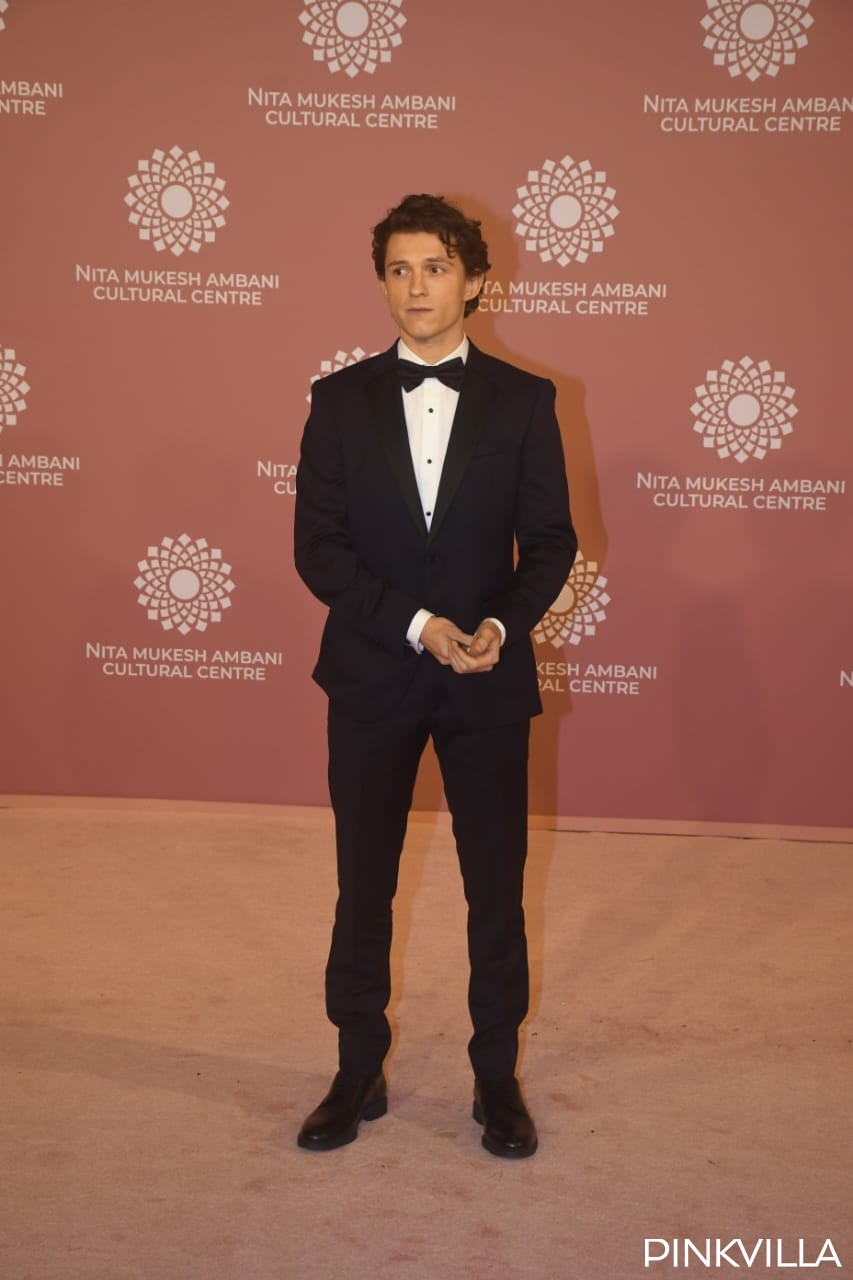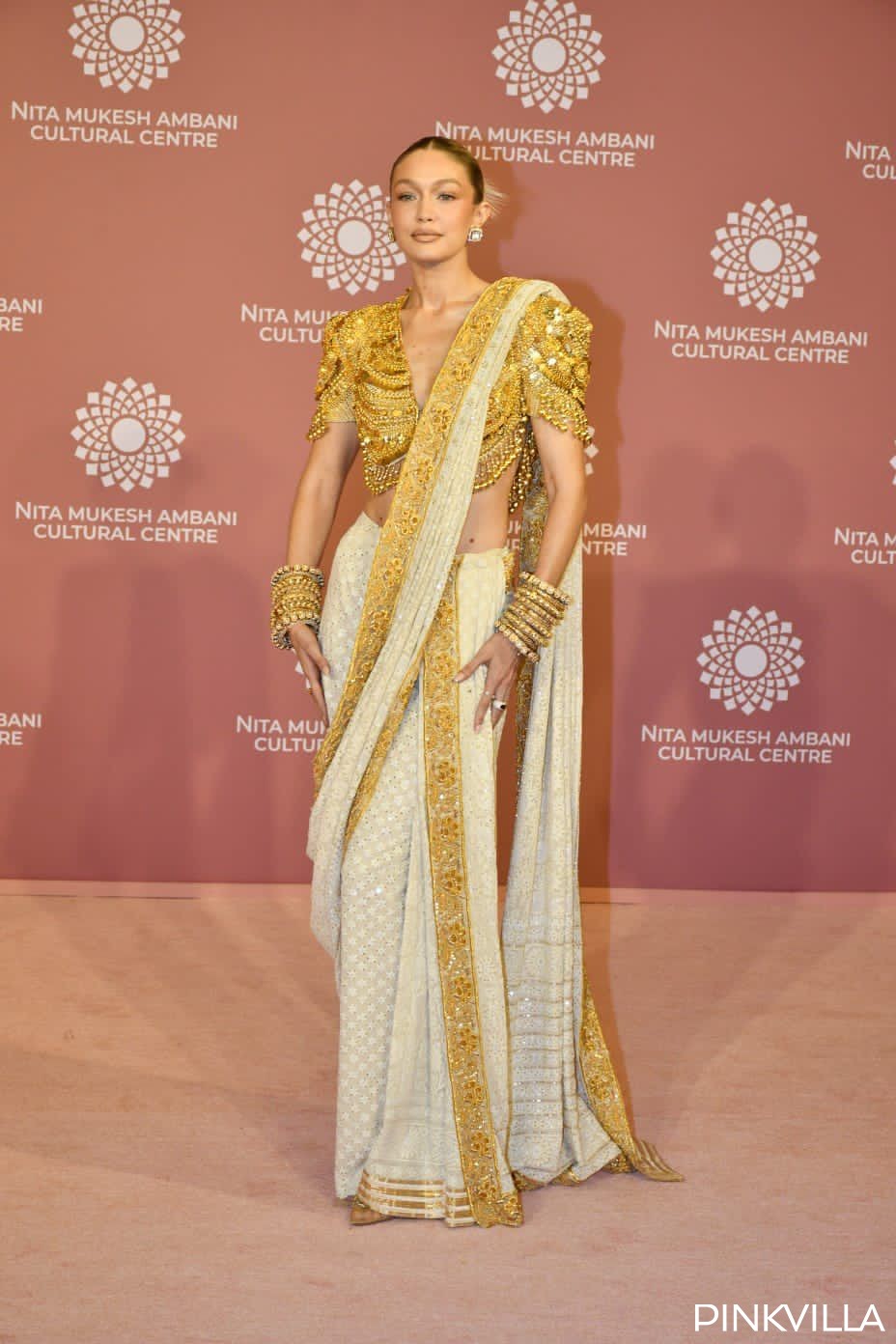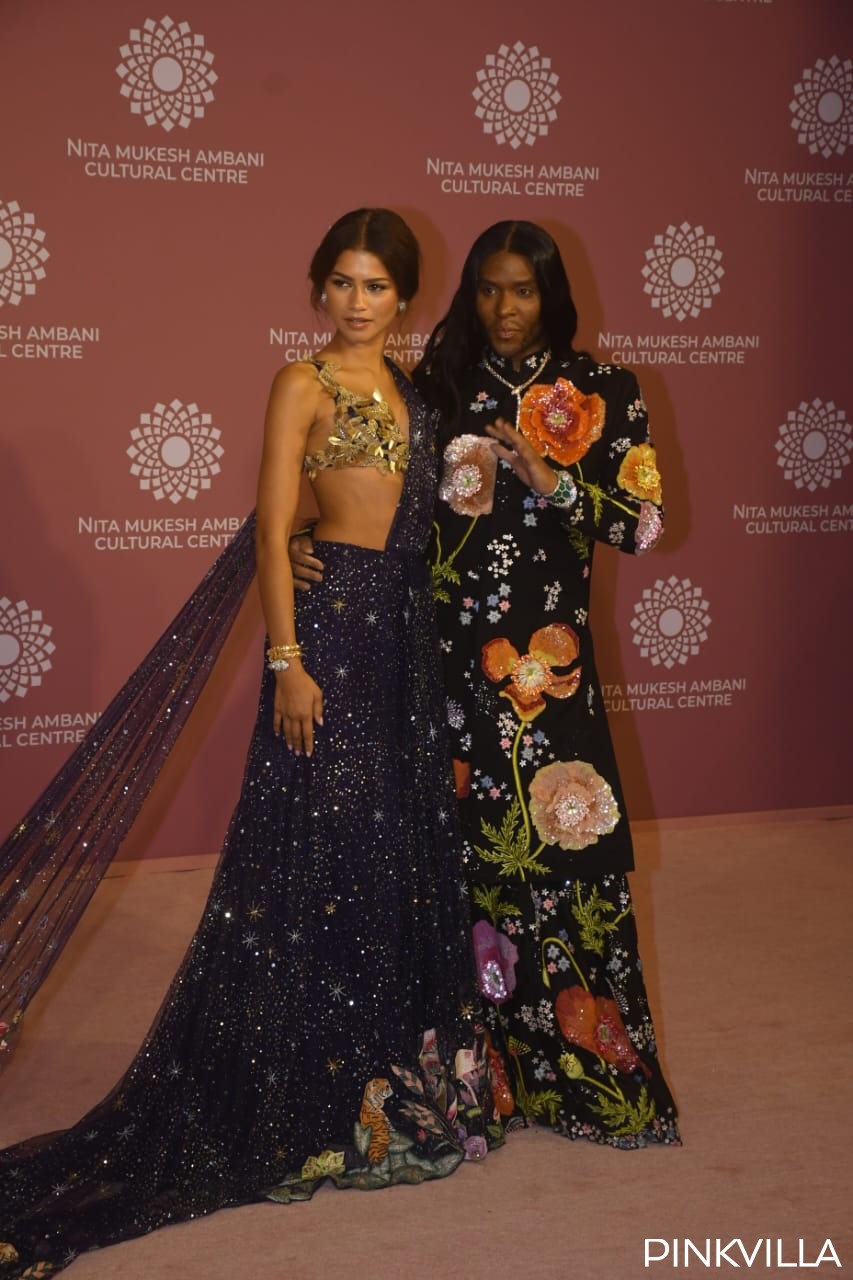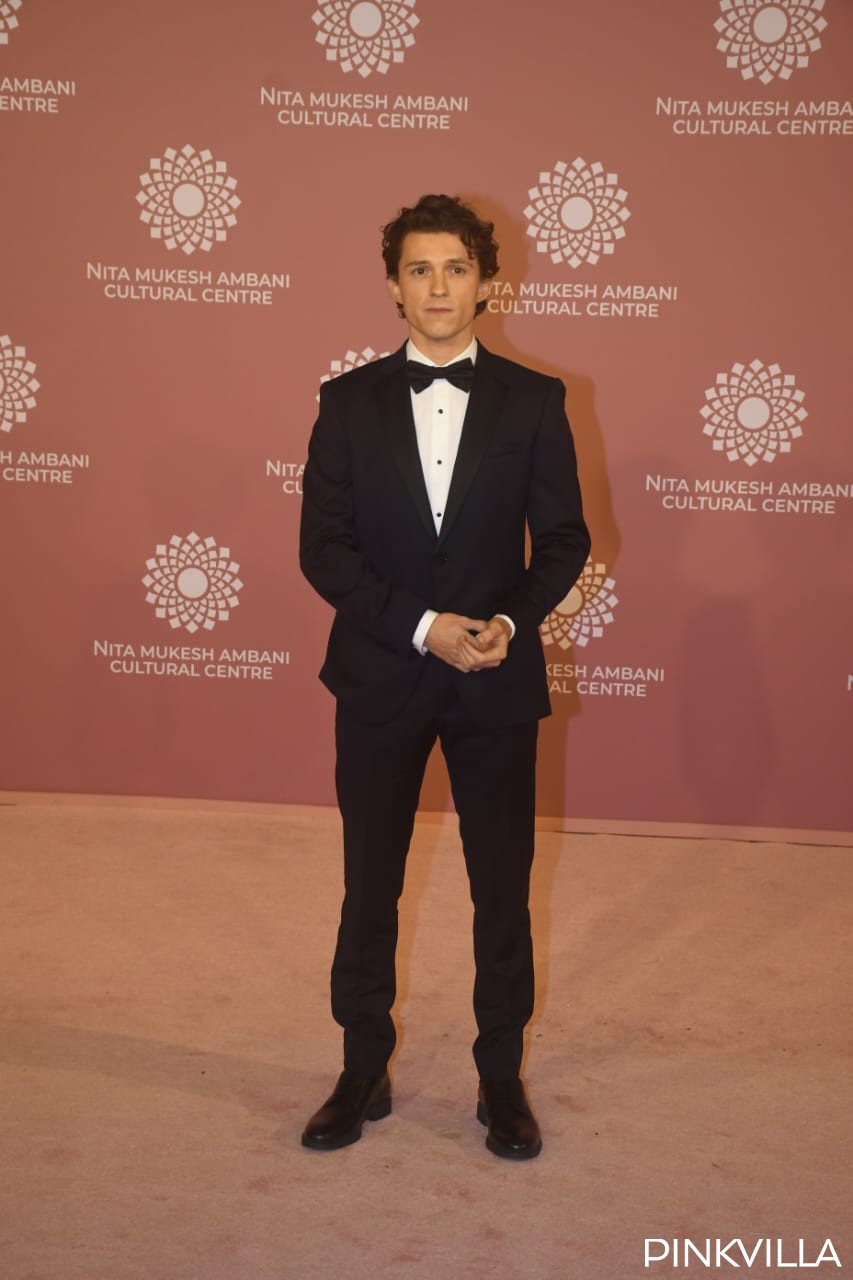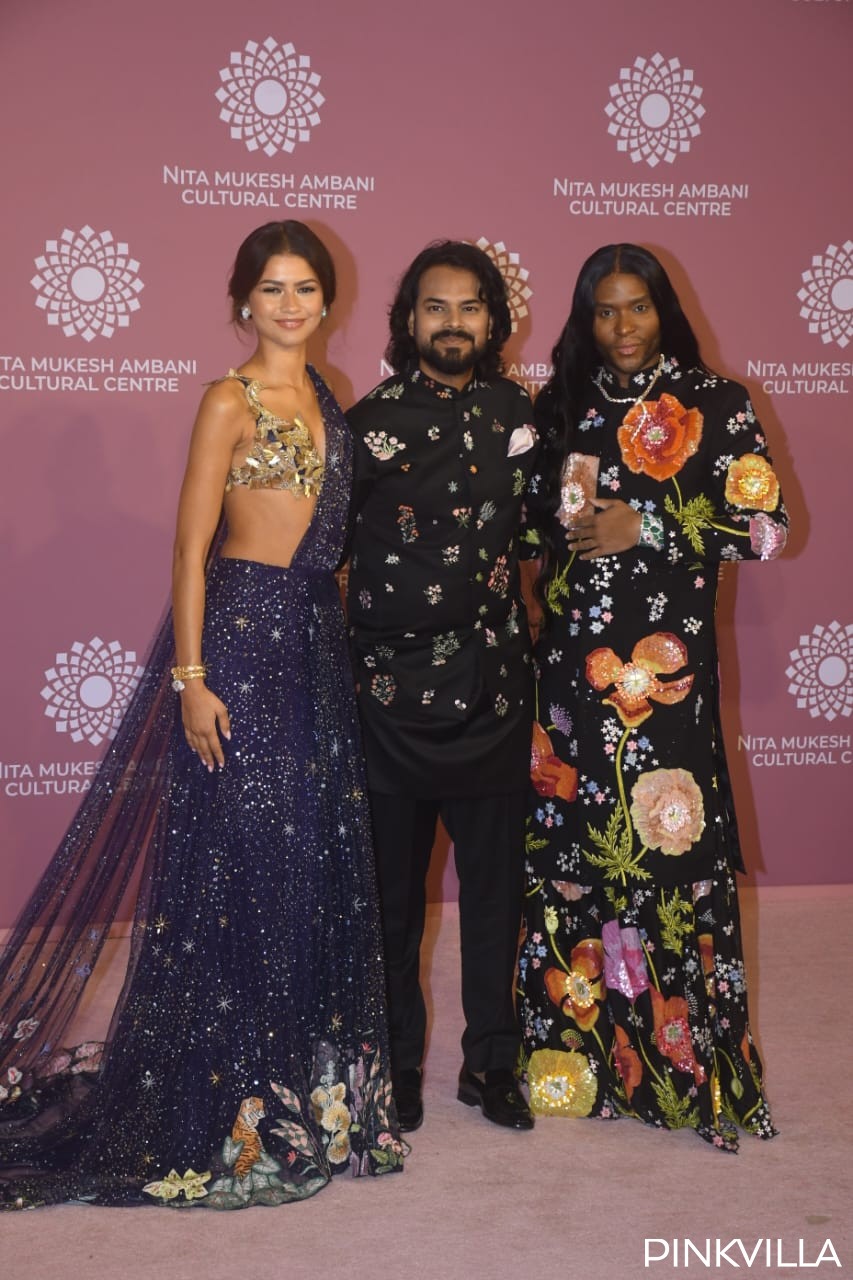 Meanwhile, a few hours ago, a picture of Tom Holland and Zendaya's recent outing went viral on Instagram. During their India visit, Tom and Zendaya were seen on a luxury yacht, and the picture shows them posing with the hosts on the yacht. Zendaya looked gorgeous in an easy-breezy bright red maxi dress. She wore beige flat sandals, and her hair was neatly tied back in a bun. Meanwhile, Tom Holland was seen in a white t-shirt paired with blue denim jeans, and he had a baseball cap on. 
ALSO READ: Tom Holland and Zendaya spotted on a luxury yacht during India visit; PIC from their recent outing goes VIRAL