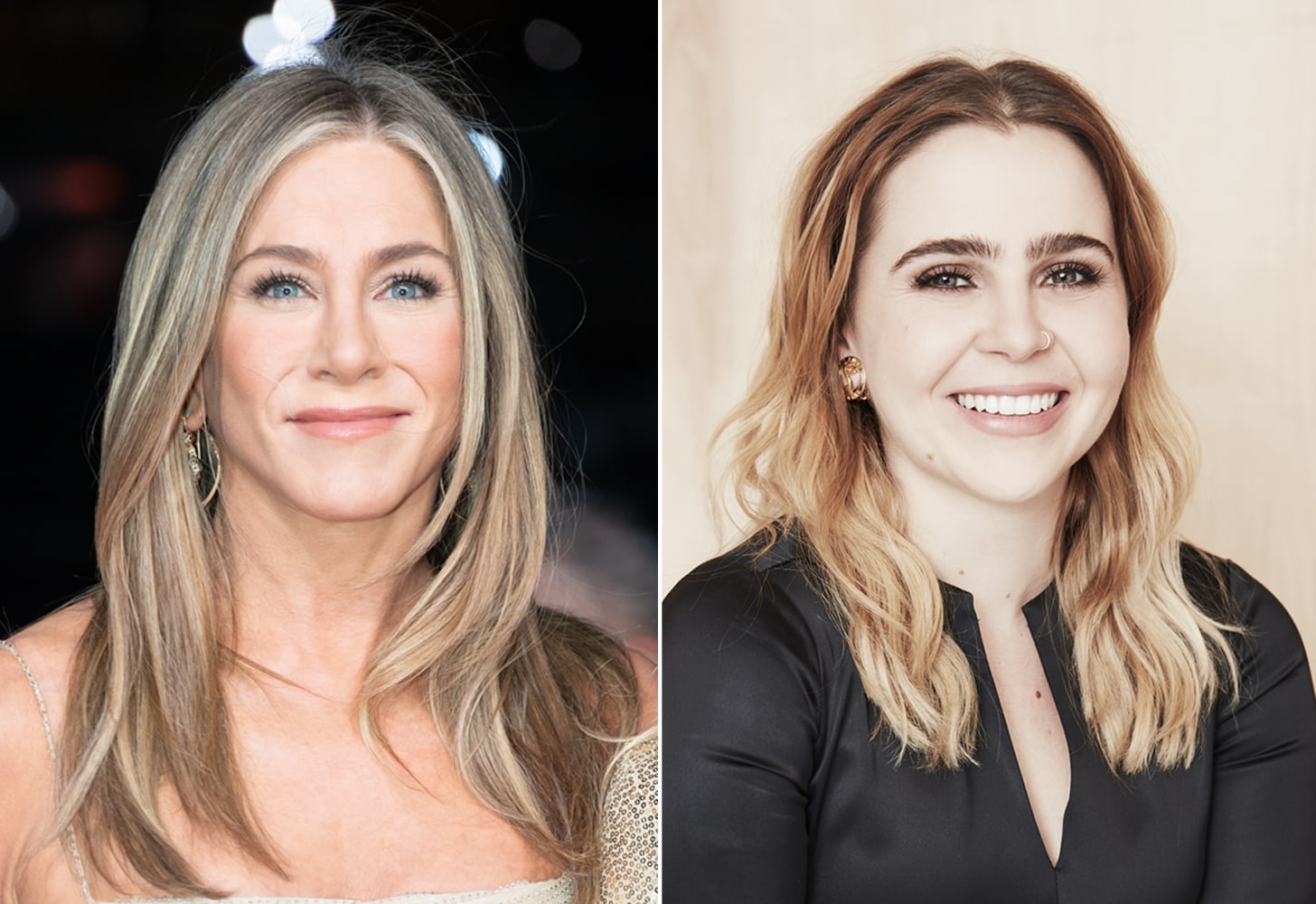 Image Source: Getty / Marc Piasecki, Maarten de Boer/NBC
Over two decades after the pair first worked together on "Friends," Mae Whitman is finally getting to thank Jennifer Aniston for supporting her when she was just getting started as an actor. During a March 22 appearance on "Live With Kelly and Ryan," Whitman told Aniston how much she appreciated the way she treated her when she was just an 8-year-old guest star on the sitcom.
"I was on 'Friends.' I played the girl that gets knocked down the stairs with the Girl Scout cookies," Whitman said. "I just wanted to say hi because you were so kind to me. It was my favorite show and you really made me feel like I was a part of the cast. And you were so kind and you hugged me. Thank you. It's always stayed with me."
"I'm so glad you're good!" Aniston replied, with Whitman adding, "It's so nice to see you. You're amazing."
While on the show, Whitman shared a few more details about her time with Aniston on "Friends." "She took such good care of me and I wept hysterically when I wrapped and I made her a Christmas ornament with her name on it," she told hosts Ryan Seacrest and Kelly Ripa. ". . . That felt amazing, to see her. She's so cool."
As Whitman mentioned, she played a Girl Scout whom Ross Geller (David Schwimmer) accidentally knocked down the stairs in the 10th episode of "Friends"'s third season, "The One Where Rachel Quits." Since then, Whitman has gone on to have a thriving career of her own, voicing Katara in Nickelodeon's "Avatar: The Last Airbender" and appearing in "The Perks of Being a Wallflower" and "Scott Pilgrim vs. the World," as well as a myriad of other projects.
Meanwhile, since "Friends," Aniston has blossomed into a mega movie star. Up next, she'll appear in "Murder Mystery 2" alongside her good friend Adam Sandler, and she's also set to appear in an unnamed body-swap comedy with Julia Roberts sometime in the future.
Check out Whitman's reflection on her time on "Friends" above.