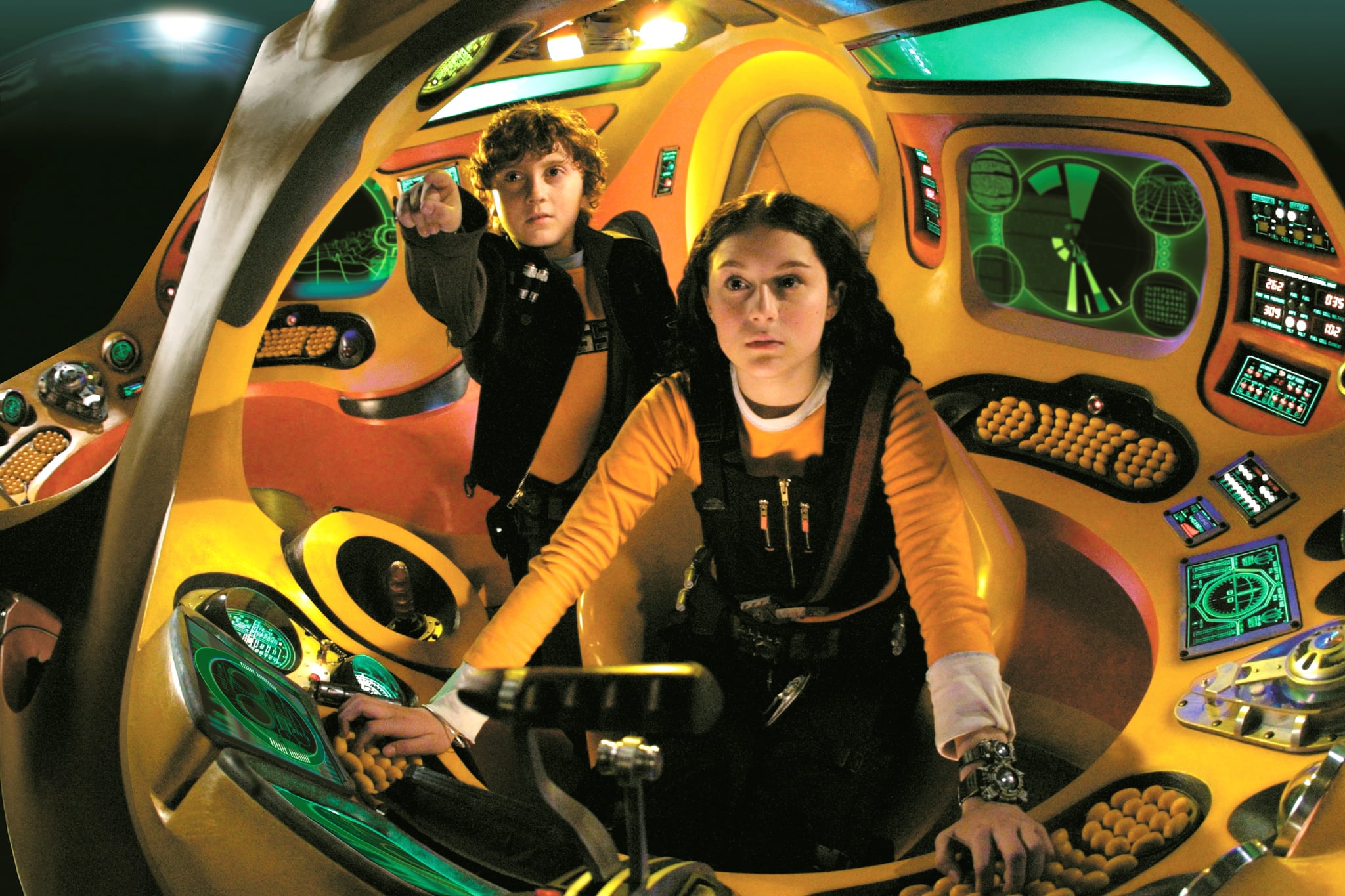 Carmen, Juni, and the rest of the Cortez family are back for another butt-kicking spy adventure. In April, Netflix announced that Robert Rodriguez, the original director of the 2000s action films, signed on to write and direct an upcoming "Spy Kids" reboot movie. Skydance Media optioned the film rights to Netflix with the intention of reimagining the spy thriller for a modern audience, according to Variety.
Officially titled "Spy Kids: Armageddon," the new project will be the fifth installment in the "Spy Kids" franchise, following the original 2001 "Spy Kids" and it's three sequels: "Spy Kids 2: The Island of Lost Dreams," "Spy Kids 3-D: Game Over," and "Spy Kids: All the Time in the World." If you've ever stared off into the distance pondering the complexities of Steve Buscemi's deeply existential quote in "Spy Kids 2," or if you're still waiting on that instant Happy Meal microwave to hit the market, keep reading to find out more about the upcoming "Spy Kids" reboot.
What Is the "Spy Kids" Reboot About?
Netflix has not revealed the plot for its untitled "Spy Kids" reboot. But if it's anything like the four movies in the existing franchise, we can expect strange creatures, high-tech spy gadgets, and an all-star cast.
"Spy Kids: Armageddon" Cast
"Spy Kids: Armageddon" will star Gina Rodriguez and Zachary Levi as a husband-and-wife spy duo. Their children, played by Everly Carganilla and Connor Esterson, quickly catch on to their parents' involvement in the world of espionage and follow in their footsteps as the title spy kids. Additional cast members include Billy Magnussen, DJ Cotrona, Fabiola Andújar, Neal Kodinsky,
Heath Young, and Geoff Todd.
The original 2001 "Spy Kids" movie, directed by Robert Rodriguez, starred Alexa PenaVega (Carmen Cortez) and Daryl Sabara (Juni Cortez) as the main brother-sister spy duo. When Carmen, Juni, and several other spy kids are kidnapped by children's television host Fegan Floop, played by Alan Cumming, and replaced with an army of robot children, their parents, Gregorio Cortez (Antonio Banderas) and Ingrid Cortez (Carla Gugino) infiltrate Floop's castle to save them. The film also stars Cheech Marin as Carmen and Juni's uncle Felix Gumm, Danny Trejo as Gregorio's older brother, Machete, and "The Marvelous Mrs. Maisel's" Tony Shaloub as Alexander Minion, a genetically mutated villain and Floop's assistant.
As the franchise grew, more familiar faces signed on for the sequels, including Steve Buscemi (Romero), Emily Osment (Gerti Giggles), Taylor Holland (Helga Avellán) as Ingrid's mom, Ricardo Montalbán (Valentin Avellán) as Ingrid's dad, Taylor Momsen (President's Daughter), Salma Hayek (Cesca Giggles), Elijah Wood (The Guy), Sylvester Stalone (Toymaker), Jessica Alba (Marissa Wilson), Rowan Blanchard (Rebecca Wilson), and more. Previous cast members have not commented on whether they'll be reprising their roles.
"Spy Kids: Armageddon" Premiere Date
On July 31, Netflix announced that the "Spy Kids" reboot will premiere on September 22.
"Spy Kids: Armageddon" Teaser Trailer
Netflix shared a glimpse at the modern "Spy Kids" universe in a YouTube video posted on July 31. "Hey, kiddos. If you're here now, that means something has gone terribly wrong," Rodriguez's character says in a video message at the beginning of the teaser. The video quickly cuts to a series of fights, explosions, and unique missions reminiscent of the original films. "We have to find Mom and Dad, stop the bad guys, and save the world," Carganilla's character says before she and her onscreen brother race off in full spy gear to execute their mission. Watch the full teaser video above.