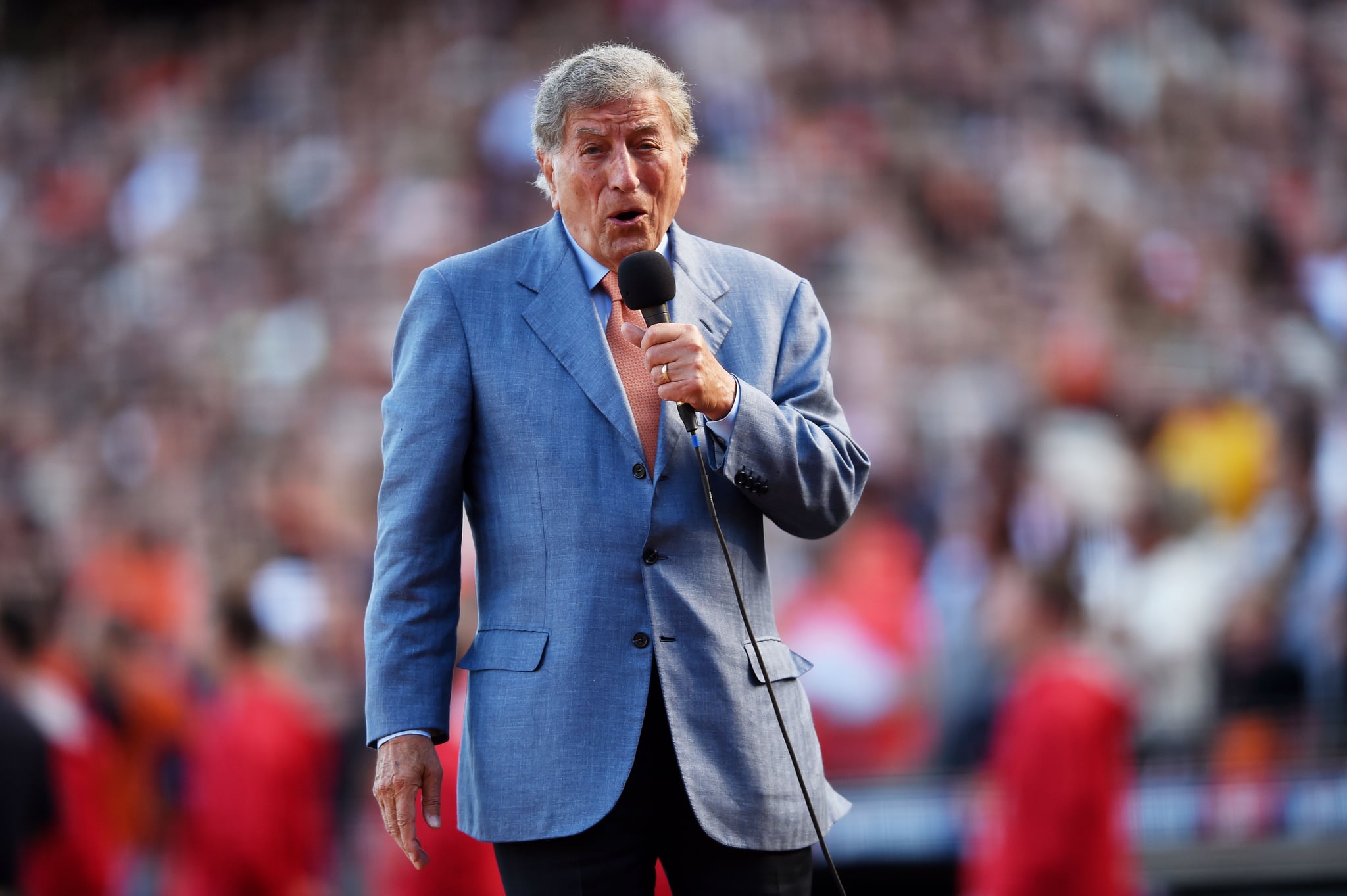 Tony Bennett has passed away at the age of 96. The legendary singer's publicist confirmed the news to the Associated Press on July 21. Per his publicist Sylvia Weiner, he died in New York. Bennett's family had been vocal about his ongoing battle with Alzheimer's disease, revealing in 2021 that the singer had been diagnosed with the illness five years earlier. He released his final album, "Love For Sale," in 2021, which was a collaboration with Lady Gaga. He performed his final shows at Radio City Musical Hall in August 2021 with Gaga by his side.
Bennett was born Anthony Benedetto in 1926 in New York's Long Island City. Bennett served in the army during World War II before diving head first into his musical career. He had his first major success in 1951 with the single "Because of You." His signature song was 1962's "I Left My Heart in San Francisco." Bennett rose to fame during that era, but his career began to flounder during the 1970s.
The singer suffered a near-fatal cocaine overdose in 1979, after which he turned his career around. During the 1990s, he appeared on shows like "Late Night with David Letterman," "Late Night with Conan O'Brien," "The Simpsons," and "Muppets Tonight" in order to appeal to a younger audience. In his later years, he developed a deep friendship with Lady Gaga, which began thanks to his recording with her of "The Lady Is a Tramp" for his 2011 album "Duets II." Their 2014 collaborative album "Cheek to Cheek" debuted at No. 1 on the Billboard 200. Bennett ultimately won 19 competitive Grammys, and all but two came after he reached his 60s.
Gaga reflected on working with Bennett for this last concerts amid his battle with Alzheimer's in a 2021 interview with "60 Minutes." "It's hard to watch somebody change," she said, per Billboard. "I think what's been beautiful about this and what's been challenging is to see how it affects him in some ways but to see how it doesn't affect his talent. I think he really pushed through something to give the world the gift of knowing things can change and you can still be magnificent."
Bennett was also a vocal supporter of civil rights and took part in the 1965 Selma to Montgomery marches. He was good friends with the late Harry Belafonte, who recruited him to get involved in the movement. Bennett remembered to CNN in 2013, "I said I'm not, I'm walking away from all this. This is just insane, it's so ignorant and but then he told me what went down, what was going down how some blacks were burned, had gasoline thrown on them and they were burned. When I heard that I said 'I'll go with you.' You know I just realized that this is insanity."
Bennett was married three times, most recently to Susan Crow in 2007. Crow's family were big Bennett fans, and famously her mother took a photo with Bennett while she was pregnant with Crow. Together, Crow and Bennett opened the Frank Sinatra School of the Arts in Queens, New York. Bennett was also an accomplished painter under his real name, Anthony Benedetto.