The Kardashians — they always know how to reel onlookers back into their orbit. My ebb-and-flow Relationship with America's most famous family is probably the most toxic in my life, and I get how embarrassing that sounds. One day I'm over the sisters and their PR-stunted ways. The next, the family releases a dramatic episode that is reminiscent of Keeping Up With The Kardashians' days. It's truly a whirlwind.
The latest episode of The Kardashians epitomized just that. We witnessed some deep-rooted drama between Kim Kardashian and Kourtney Kardashian. Their tension was far from resolved and elicited many more questions, only making us want more. Plus, the episode celebrated the wacky and wonderful Kris Jenner, doubled with a drunk Khloe Kardashian, which made it even more entertaining. Here are the five main takeaways from the latest episode of The Kardashians dubbed "Deeper Than Dolce."
Kourtney and Kim finally face off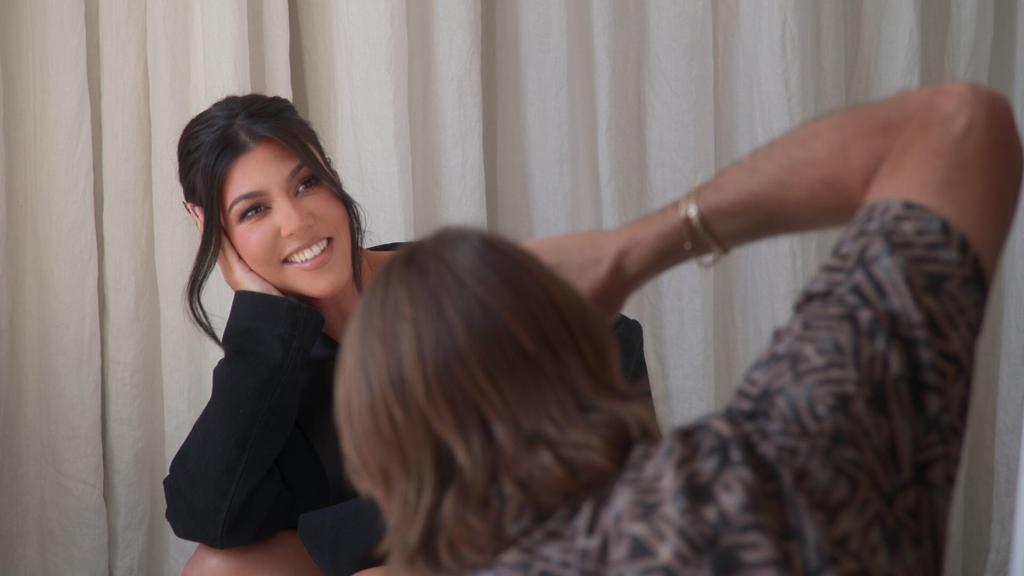 Kim wasted no time heading to Kourtney's house right off the bat to finally have a conversation. She came into the meeting present, ready to apologize and improve her relationship with her sister. Kourt, on the contrary, took a break during a nail appointment for a quick chat with Kim and was preoccupied with the screens in the room around her. Yes, this was right after she complained that Kim is the one who is always on her phone in serious conversations. Can you spell hypocrite?
Kim explained the timeline of how the collaboration with Dolce & Gabanna came to be. She let Kourtney know that she vouched for her looks in meetings and, ultimately, wanted to respect her wedding. Kourt, however, seemingly wanted Kim to ask for permission just so she could say no. "She chose the money over me," Kourtney said in a confessional. "My sister used my wedding as a business opportunity." Kim, rightfully, pointed out that after Kourtney's wedding but before her fashion show, Kylie Jenner did a campaign with Dolce & Gabanna. Yet, no one had an issue with that. "It's something with me and I cannot figure out fully what it is," Kim said when Kourtney doubled down that she didn't care about Kylie's campaign. Kourtney's thinly-veiled reasoning keeps getting harder to see.
The most egregious part was when Kourtney tried to tell Kim that she lives "La Dolce Vida" every summer (for five years) and Kim apparently coopted that lifestyle to make money off it. Kim's confessional was everything. She pointed out that not only did she get married in Italy way before Kourt and Travis Barker were ever an item, but Kourt also had Andrea Bocelli perform at her ceremony. "You stole my f*cking wedding country and my wedding performer," Kim explained. "But I'm copying her 'Dolce Vida' lifestyle? Ok." Get her, Kim.
Kim tells Kourtney what we've all been thinking
After Kourtney tried to tell Kim that she stole her lifestyle, Kim took the gloves off. "With all due respect, everyone thought [the wedding] was sponsored," she shot back. And now we said it! She also pointed out that she wore some of "Kourtney's" wedding looks years before her wedding was even on the radar, yet Kim respected her enough to not feature them in the show. Another point for Kimberly. Apparently, Dolce & Gabanna really wanted to include the Madonna dress and black veil that Kourtney got married in, which they did not. "I was like 'That's Kourtney's wedding,'" Kim said of her conversation with the brand representatives. "They were like 'No, this is Dolce. This is our Dolce.'" Kourtney's parasocial relationship with a brand says a lot more than Kim getting her coin.
Kim, as always, ended up being the bigger person to smooth things over and avoid another physical fight with Kourt. She sympathized with her sister and apologized. Kourtney took the opportunity to try to psychoanalyze Kim for wanting to prove to herself that she can be independent in the fashion world. "What is it about yourself that you have to, like, have everything? Like you can't, like, stop? It's not good enough," Kourtney said. She asked why Kim can't be content in her life instead of pushing ahead, and it totally read to me that Kourtney doesn't really know her sister at all. It's also hypocritical because Kourtney takes advantage of the same status privileges that Kim does, but in her mind, her approach makes it more reasonable.
Kourtney will stay in Travisland, thank you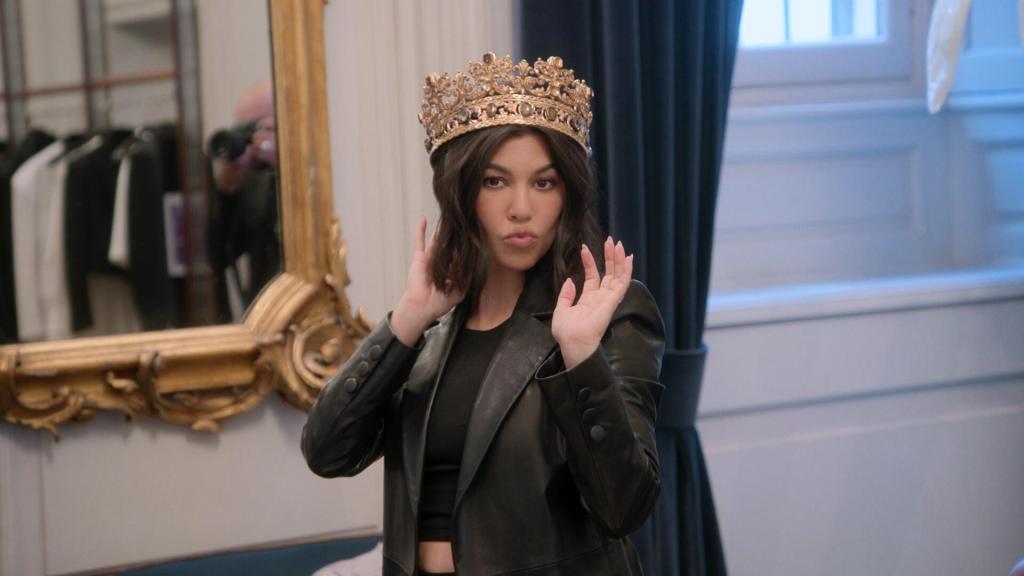 If you ask me the reason that Kourtney has been so distant from Kim, she's totally blinded by love and some underlying need to prove she's an individual. It's literally like watching a moody teenager try so hard to be different and accuse their friends of copying them. Unfortunately, Kourtney is a grown woman who is acting like she's trying to run away from home. Yet, she still wants to be able to profit off the family name so she never has to get a real job. BLOOP.
For example, Kim recognized that Kourtney's been in a love bubble. Kourtney got overly defensive, saying that she's not with Travis all of the time because he's in the studio working. It only further proved Kim's point that there have to be underlying reasons as to why Kourtney doesn't want to be around her since she admitted that she has the time. "I used to be mad or mean when I was hurt but now I feel like I avoid," Kourtney said in a confessional." I have such a fulfilling life without it." Is the "it" she's referring to her family? Seriously, this cannot just be about a stupid fashion show — Kourtney needs to get real. In the end, she acknowledged and appreciated Kim's apology, but never accepted it, which I think is a prime descriptor of Kourtney's behavior.
Kanye's characteristically bad timing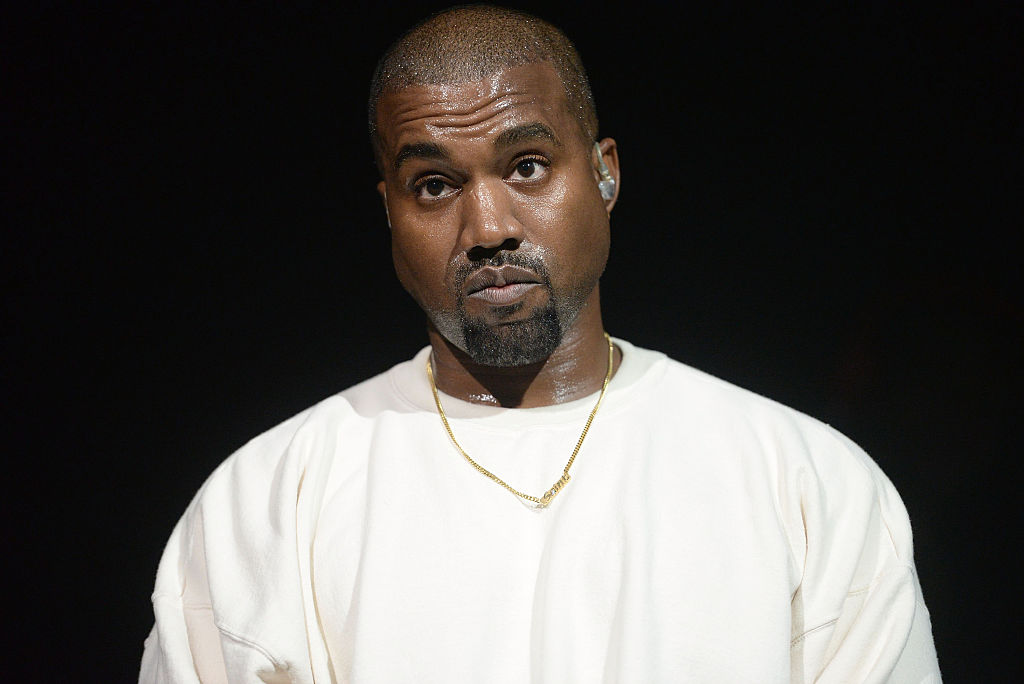 Kourtney and Kim's feud was so much to unpack, but it also coincided with Kanye West's antisemitic tirade that ultimately got him canceled by the public and his sponsors. Kim, who is usually strong in the face of disaster, admitted she was an hour late to a meeting and had been wearing the same clothes for two days straight. See — she can be just like us sometimes. Smartly, Kim turned to Khloe, the CARING sister, for comfort. "You don't have to be strong all the time," Khloe said to her sister.
Khloe compared Ye's downfall to watching a car crash in slow motion and feeling helpless about it. Kim totally got that feeling as she nearly mourned for the person she married, as she believes Kanye was incapable of feeling bad for himself. Khloe related and referenced her public divorce from Lamar Odom. "Kim, every single day I feel bad about Lamar," Khloe said. "Lamar is forever going to be remembered as being a drug user." She reiterated that like Lamar, Kanye made the problems for himself. However, that doesn't mean they can't still feel sad about it, especially with Kim having kids with her ex.
Kim admitted that the kids are the sole reason she doesn't cut Kanye out of her life completely because she's thought about it. "But then you think of your babies," Kim said.  "I want my kids to see a healthy dad." It truly is an unfathomable situation for any mom, but it was heartwarming to see Kim still be so focused on making her kids happy while dealing with so much outside noise.
The Party of 101 Kris Jenners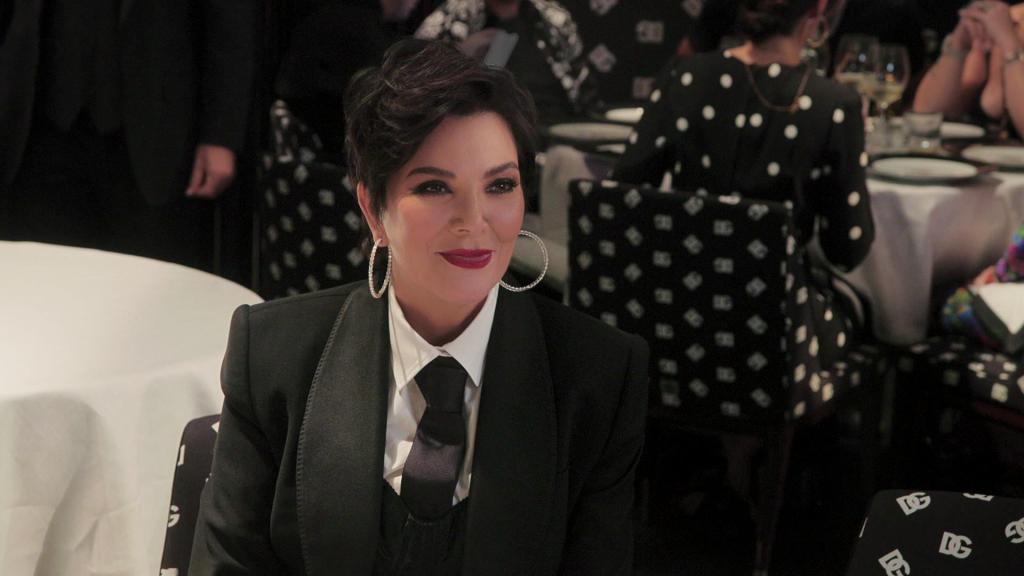 In a heavy episode, the shining light was Kris Jenner's birthday party. Kourtney hosted it, which shocked everyone including her sisters. "I don't hate my mother like you think," Kourtney joked to Khloe. Again, is this a 40+-year-old mother or an angsty teenager talking?
Kourtney pulled through with the party theme, so I'll give her props there. She made all of the guests dress up like their favorite version of Kris Jenner. Everyone from North West to Kylie Jenner wore a pixie-cut wig. Well, except for Kathy Hilton who dressed as herself, which was SO on-brand. Most of the daughters weren't fond of the way they looked in their mother's signature hairdo. "Who would want this hairstyle?" Kourtney joked. "I feel like a turtle."
The party was filled with martinis, caviar, and karaoke. Kris was shocked in delight when she walked in and saw everyone dressed up like her. Kourtney and Khloe were bored to tears of laughter by all of Kris' friends' heartfelt speeches that went on for way too long. "It was all 'Darling' with the martinis," Khloe said while rolling her eyes. "I feel like I'm at the Academy Awards." The episode ended with some old-school Kourtney and Khloe drunk bonding after Kim and Kylie checked out early. And I will again sing my praises that Hulu gifted us with a Kendall Jenner-less episode this week to save us from the snore-fest. Hallejuah, praise Kris Jenner.
The Kardashians premieres Thursdays on Hulu.
TELL US – ARE YOU SIDING WITH KOURTNEY OR KIM AFTER THEY SPOKE ABOUT THEIR DRAMA? WHAT DID YOU THINK OF THE WAY THE KARDASHIANS HANDLED THE KANYE WEST DRAMA?