Let's face it, it's highly unlikely any Couple that walked into Temptation Island Season 5 is walking out together. That's never been more apparent than in the most recent installment. With lines being crossed over, and over again, there isn't a single healthy Relationship to go back to. Host Mark Walberg certainly has his work cut out for him this year. Here's everything that happened in Temptation Island Season 5, Episode 6…
Hall has had an epiphany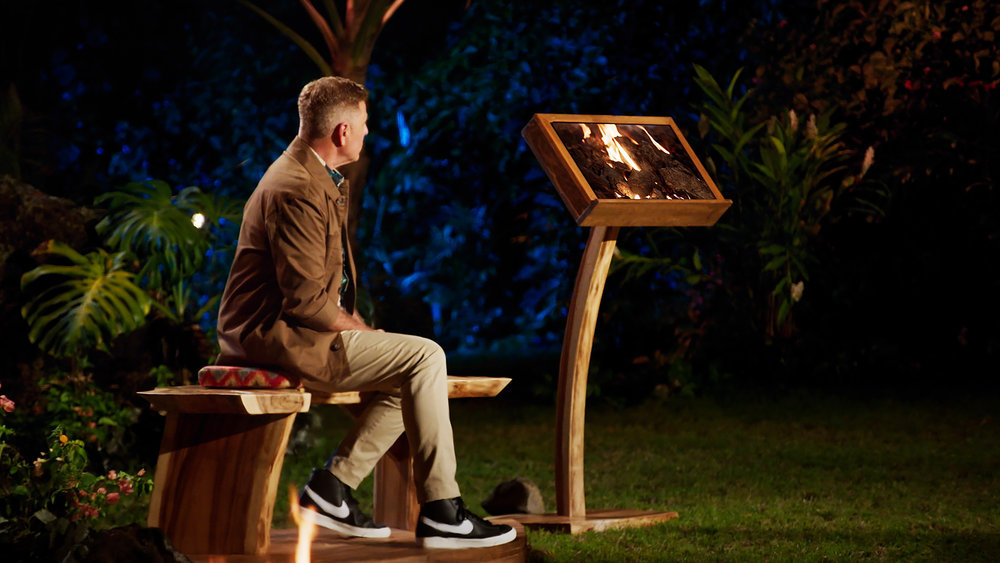 At the end of the men's second bonfire, Hall comes to the realization that he's not getting what he wants from his eight-year relationship with Kaitlin. It's a shame it's taken a reality TV to recognize that. He is firm in his belief that the two have no future, and is ready to put all of his eggs in Makayla's basket. A bold move.
As the women come in for their solo bonfire, Kaitlin is immediately emotional. After seeing Hall admit to Makayla that there's always been something missing, she's confused. "He broke up with me [once] already, why come back to me? Why propose to me?" All very valid questions. Hall has a lot of explaining to do – and a lot of growing up to do.
Paris is next up, and sees Great say he's now approaching the experiment in the mindset of being single. He's licking other girls on the butt, sharing a bed with Nafeesah, and getting up to all sorts under the covers. This makes Paris sob, so much so that Mark has to go over to the benches and offer her a hug. "You're stronger than you think," he assures her.
Marisela, meanwhile, has never looked happier. She sees Christopher chatting in a hammock, and telling another girl that the "genuine caring" he's getting from the women makes his "d*ck hard." Mark asks Marisela if she's relieved, to which she says "yes," and claims to be happy he is finding a woman who can do for him what she never could. For her part, she is becoming "happier each day."
Finally, there's Vanessa. She watches as Roberto tells production he was "lowering his standards" to be with her. They then show her a clip of Rob kissing Desiree on the couch. "Motherf*cker," she repeats. "It is the nerve and audacity." Vanessa says Rob is a "boy," who is "not ready" for a serious relationship, especially with a woman like her. She might be right.
Time for some rest and relaxation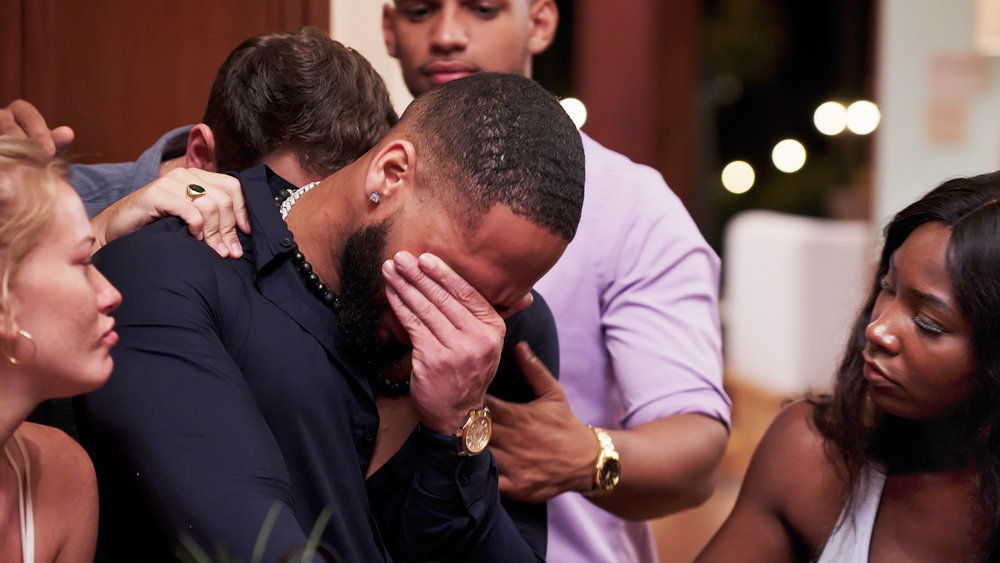 As the girls head back to the villa, they're exhausted. Fortunately, the single men have prepared a "spa experience," which is basically just an excuse for them to get to massage the ladies. Over at the guys' villa, the single women have more of a straightforward plan. Get the men emotional over shots. Every single one of Chris, Hall, Great, and Rob shed a tear. Chris even apologizes to Alexius for keeping his guard up when they've spoken, and confirms he is no longer in a relationship.
In a conversation with Desiree outside, Rob says that Vanessa has been "sucking the soul out of my life." He hopes that she can find a man like him, as they are what she needs to move forward. He's just not willing to be that man for her anymore.
Hall continues his douchebag ways, telling Makayla that she has what he is "searching for." While he acknowledges he is going to be hated when all of this comes out, he claims he couldn't "give a sh*t." We'll see, when Kaitlin tells him to get the f*ck out of her home at the end of the process.
As all of this is going on, Marisela's connection with Kristian continues to flow. She takes him to bed, gets topless, and sets off the Temptation Light in the guys' villa. "We are classy gentlemen and we did not fold first," Chris fumes. Whatever, Chris. Learn how to treat a woman, and you may actually one day keep her.
Rob's having second thoughts … apparently
Vanessa says her "heart is in turmoil" the next morning. Her partner Rob is also questioning his choices so far. He tells production he still "loves" Vanessa, and part of him still wants to be with her. We then watch as he kisses Desiree. Vanessa was right all along (not words I ever thought I'd write this season); this is a boy who has no idea what he wants. He's not ready for commitment; that much is clear.
Chris talks some more about Marisela, who he calls a "f*cking stupid bitch," while slamming his hand against his seat. Someone with this volatile of a personality isn't someone I'd want to be with, either. Now that he knows he has lost control of Marisela, which seemed to be what her problem was with the relationship from the start, he is starting to also lose his mind. Hopefully, he recognizes that he has played a huge part in the demise of their relationship with his behavior.
Date-and-you-get-a-date">You get a date, and you get a date!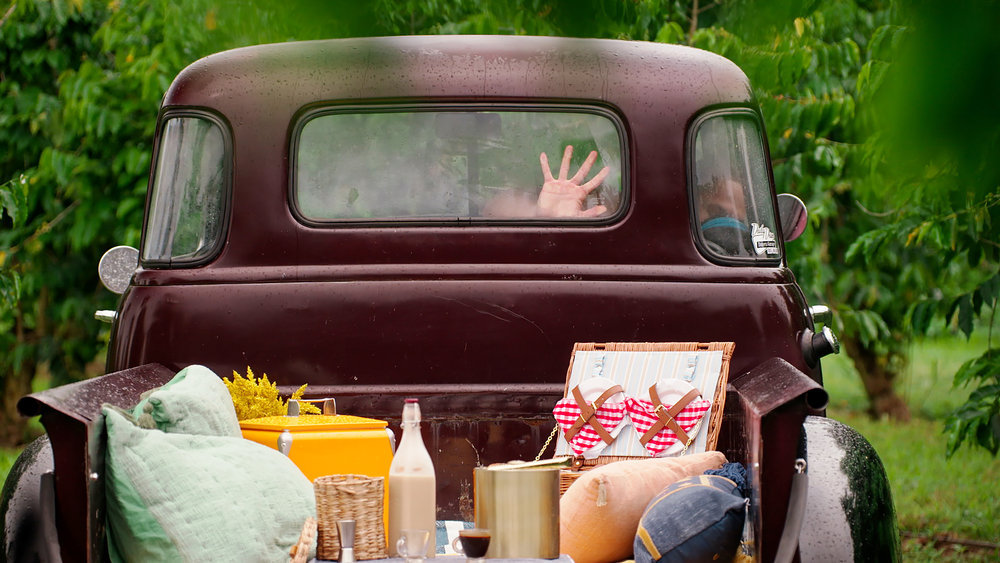 Everybody's off out on dates. Paris has decided to take Christian out, who asks her the next steps in her journey. She wants to "forgive others for the things they did," and stop blaming herself. She calls Christian a "gentleman," but admits to production that she still wants to get to know Tahjjic. Meanwhile, her partner Great is enjoying cocktails with Nafeesah. It ends with a kiss in their car, which seems to turn into sex. Great admits he is "falling" for Nafeesah. It'll be interesting to see if that feeling is mutual, or if Nafeesah is just there for the ride, quite literally.
Chris and Alexius go on a date, where he tells her he really appreciates "the vibe we have together." Marisela's date with Kristian looks to be packed with chemistry. He thanks her for helping him discover another side of himself, as well as allowing him to see another side of her. They share a steamy kiss, and they might just be my favorite unofficial couple of this season. Can't beat that Aussie accent.
Kaitlin's date with Mike is sweet. She's keeping her guard up, despite being ran over by Hall emotionally with every chance he gets. She feels "safe" with Mike, and knows she can open up with him. That emotional connection is something lacking from her fiancé, Hall. Elsewhere, he's enjoying his fourth date with Makayla. She has "a feeling that I've never felt before," and hints that Hall could be her soulmate. She'd find it hard to leave the experience without him in her life, and asks about his timeframe on kids. Suddenly, Hall is fine to wait until the other party is ready for kids. That's not something he could offer Kaitlin. The douchebaggery continues.
Finally, Rob's on a date with Desiree. He's had a "huge revelation" since meeting her. He feels a "lot happier," and they kiss. Vanessa is back putting time into Bryce. She appreciates how patient he has been with her, and feels "very optimistic about the outcome of this experience." They may actually make a sweet couple, if she can keep her fiery side at bay.
Giving in to temptation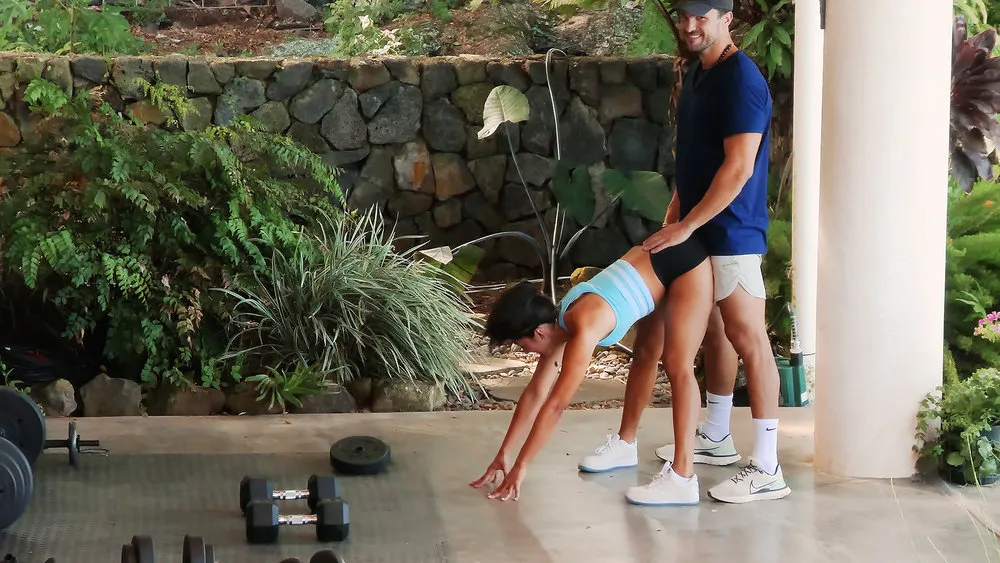 That night, it seems that temptation is too much to resist. Kaitlin wants to get to know Sebastian more. She thought he was just a "bad boy" there for fun, but he's convinced her otherwise. This has left Mike feeling a little jealous, which she finds a major turnoff. Paris actually scolds Kaitlin for talking to two guys at once. It's a major move of hypocrisy, as Paris continues to get to know both Christian and Tahjjic. She should keep out of this one.
Marisela is "claiming my power back." She didn't realize how sad she was until she entered the girls' villa, without Christopher. Kristian notes how sweet it is that all of the girls are rooting for her success. He talks his way back into her bedroom, where they share a naked shower before jumping into bed.
The Temptation Light goes off in the boys' villa, while they're playing a game. As things wrap up for the evening, Great takes Nafeesah to bed, and Rob invites Desiree to share his bedroom. They all kiss, but who is that absolutely doing the dirty under the covers as the credits roll? It actually looks like Chris! The bedding doesn't match Great or Rob, and Hall didn't take anybody to his bedroom…
Until next time!
Temptation Island Season 5 continues Wednesdays at 9/8c on USA.
TELL US – WERE YOU SHOCKED TO SEE SO MANY PEOPLE GIVE IN TO TEMPTATION THIS WEEK? WHO WAS THAT IN BED AT THE END OF THE EPISODE?