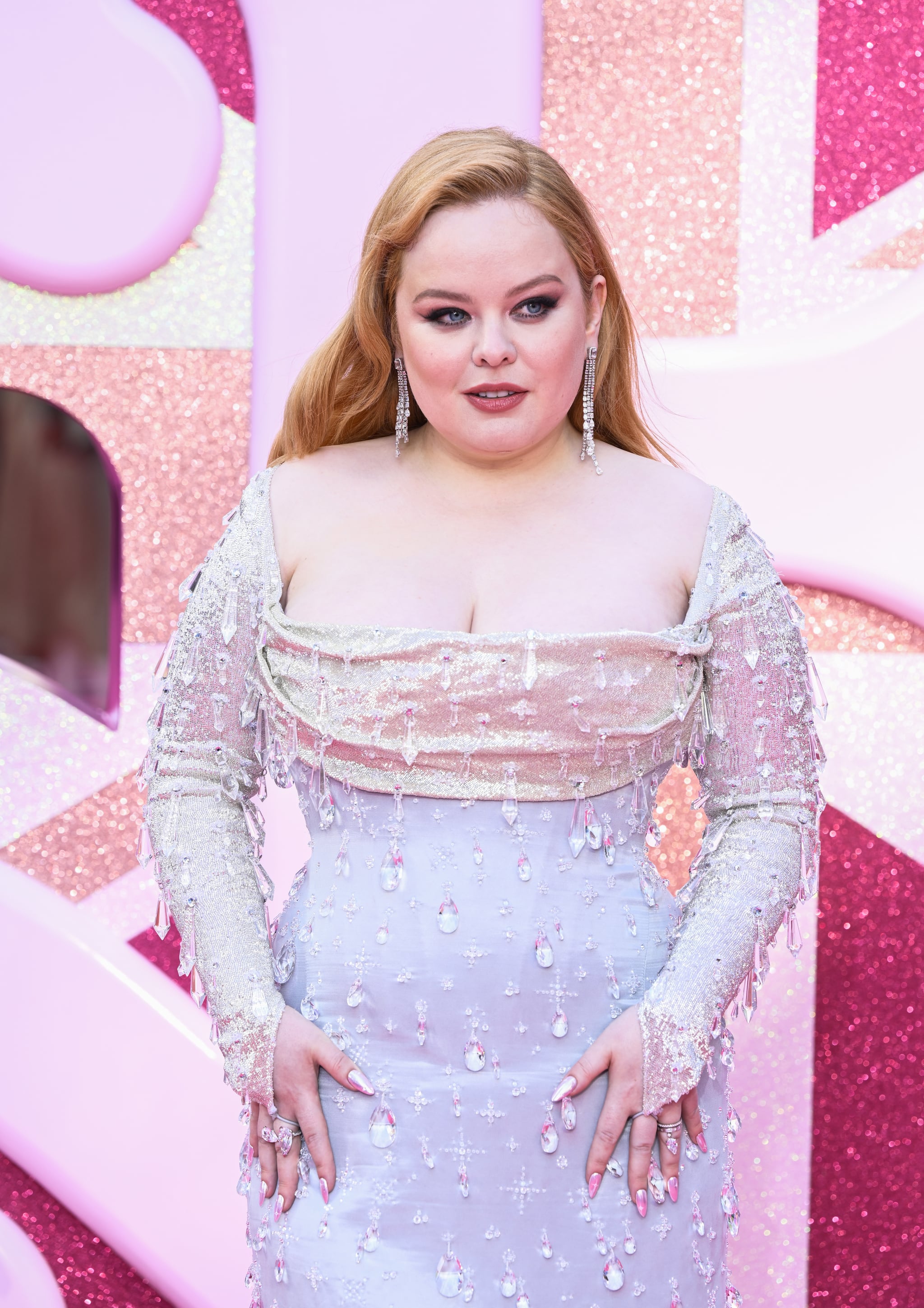 "Seize Them!" is coming, and we couldn't be more excited. This upcoming British comedy — much like Paul Mescal and Andrew Scott's latest venture with their highly anticipated film "Strangers" — boasts the best of the UK and Ireland's talent. "Bridgerton"'s Nicola Coughlan, "Sex Education"'s Aimee Lou Wood, and "Shrill"'s Lolly Adefope will be joining forces as part of this medieval-set movie.
Whilst Coughlan has already served us plenty Barbiecore outfit inspiration for the press run as part of her supporting role in Greta Gerwig's "Barbie," we certainly can't wait to see her as the leading lady alongside the all-star cast for this comedy.
Keep reading for all of the details we know so far about "Seize Them!" — including the plot and release Date.
"Seize Them!" Cast
As well as Wood, Coughlan and Adefope, "Seize Them!" is also set to star "Hot Fuzz"'s Nick Frost and "Years and Years"'s Jessica Haynes.
"Seize Them!" Plot
The synopsis for "Seize Them" reads: "A female-led comedy set in Britain during the Dark Ages, 'Seize Them!' sees Queen Dagan (Lou Wood) as master of all she surveys, with an ego to match — until she's toppled by a revolution led by the charismatic Humble Joan (Nicola Coughlan).
"The Queen becomes a fugitive in her own land, a hefty bounty on her head. With the help of Shulmay (Lolly Adefope), a former servant with a lot of secrets — and Bobik (Nick Frost), a sh*t-shoveler who wants more out of life — Queen Dagan must face every conceivable hardship and danger as she embarks on a voyage to win back her throne. She also has to face up to the very worst parts of herself."
"Seize Them!" Director
The movie is directed by Curtis Vowell, the mind behind the critically acclaimed comedy "Baby Done"(2020). Vowell also directed the comedy-drama "Fantail" (2013).
"Seize Them!" Release Date
It seems we won't have to wait very long to get our fix of the upcoming film, as "Seize Them!" is expected to hit UK theaters on October 20, as per IMDb. However, there's still no word on when the movie will be available in the US.