Anyone hating on the new iteration of Real Housewives of New York has clearly never watched more than five seconds of Brynn Whitfield on the screen. She's the Season 14 star who isn't afraid to be messy — just check out her tagline. Brynn is everything I love about Real Housewives and more. I find it hard to believe we've only known her for one episode as she already feels like a beloved Bravoleb.
Brynn is not just a little pot stirrer; she's also a bombshell. She's sexy, successful, and shady. Plus, she's not shy. She had the balls to raid Jenna Lyons' closet during her first visit to her apartment. Truly, she's a reality TV star in the making.
Brynn made a splash during the RHONY Season 14 premiere in more ways than one. In an interview with Bravo's The Daily Dish, Brynn decided to share her fool proof flirting tips with the masses that are truly so on brand.
Flirting tips with Brynn Whitfield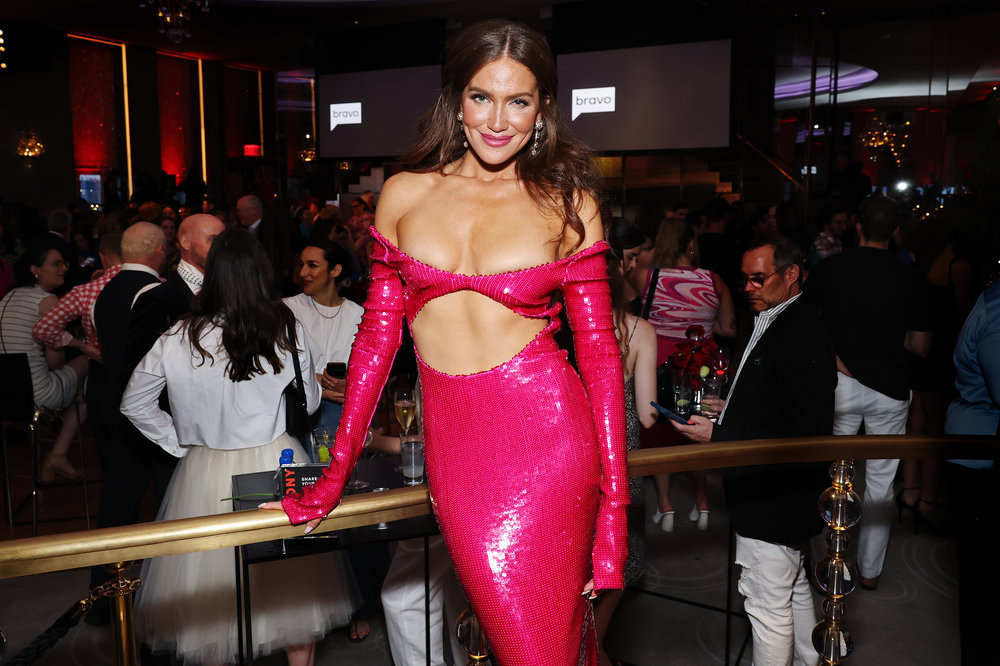 It was truly bait for an interviewer to ask Brynn to share her tips for flirting with people, but I'm thankful they did. Brynn emphasized the importance of making eye contact but with her own twist. "Always, seriously, bat your eyelashes," she said, claiming it makes you "40 percent more attractive." I love a Bravo woman in STEM.
Brynn also believes in a TikTok trend called the "flirting triangle." The idea is to look at a person first in the right eye, then their mouth, and finally their left eye in a triangle formation. Again, you have to love how technical this is for her.
Brynn's final piece of advice is to be confident and feel yourself. "It doesn't matter how hot you look," she added, emphasizing that it's more about how you feel. Brynn's energy is giving me a lot of feelings, so maybe she has a point with these words of wisdom.
Real Housewives of New York continues Sundays at 9/8c on Bravo.
TELL US – WHAT DO YOU THINK OF BRYNN WHITFIELD'S FLIRTING TIPS? HOW ARE YOU FEELING ABOUT THE NEW SEASON OF RHONY SO FAR?