It's no secret that the ladies are a fractured bunch in Season 15 of Real Housewives of Atlanta. It never goes as planned, but we have to give them kudos for at least trying to mend their relationships. We saw Courtney Rhodes try to bring the girls together with an escape room. That was a massive fail. Then, Shereé Whitfield hosted a brunch to get the girls on the same page, which didn't go as planned either.
After a meeting with the RHOA OGs, Shereé felt inspired to get the current group back on the same page. She was already planning a healing retreat to Portugal as she sought holistic treatment for fibroids. So, she decided to bring the Housewives along in hopes of mending their broken friendships. It's a valiant effort. But, before the ladies even head overseas, Drew Sidora's husband, Ralph Pittman, decided to host a brunch for the Housewives.
Brunch with Ralph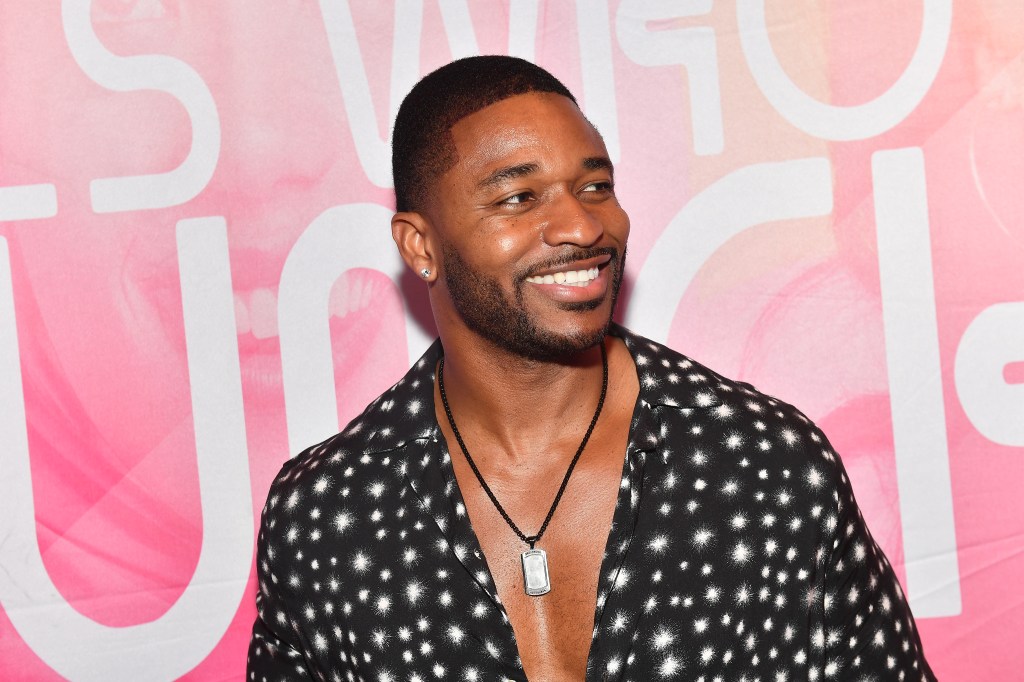 This week, Ralph planned a brunch to help the ladies alleviate any tension before their big trip to Portugal. He's tip-toeing on the line of being in women's business, but his saving grace is getting all the husbands (where applicable) to come and help prepare the brunch for their Atlanta queens.
Marlo Hampton shocked the entire room when she brought Scottley, the blind date she met a few episodes ago, to the brunch. You couldn't help but feel bad for the guy as he was forced to help cook this brunch and mingle with the Real Househusbands of Atlanta. The husbands welcomed him with open arms, but you could feel the awkward energy through the screen as the husbands kept asking his name. Blink twice if you need help, Scottley.
Shereé was feeling extra messy at the brunch and was ready to throw shade in everyone's direction, despite this being the kick-off for a healing journey. First, she tried to shade Kenya Moore and asked, "Where is your boyfriend?" But before Kenya could respond, Drew jumped in and asked, "Where is Martell [Holt]?"
That is a valid question because Martell has been MIA since the Season 15 premiere. He came in, caused all of that trouble, and then vanished. But at brunch, Shereé quickly explained that Martell was under the weather and couldn't make it. Does anyone believe that?
Shereé's next target was Drew. Since Ralph hired chefs to assist with the brunch, Shereé saw a golden opportunity to bring up a lawsuit that Drew is involved in, where a chef claimed she didn't get paid for her services.
Shereé tried to make a joke by asking if the chef who was onsite to help prep the brunch was the same one involved in the lawsuit. It's evident that Shereé is just trying to get back at Drew for spreading the rumors about not paying her assistant last year. But it just kind of fell flat when we learned the lawsuit is over a measly $1,000.
Sloppy seconds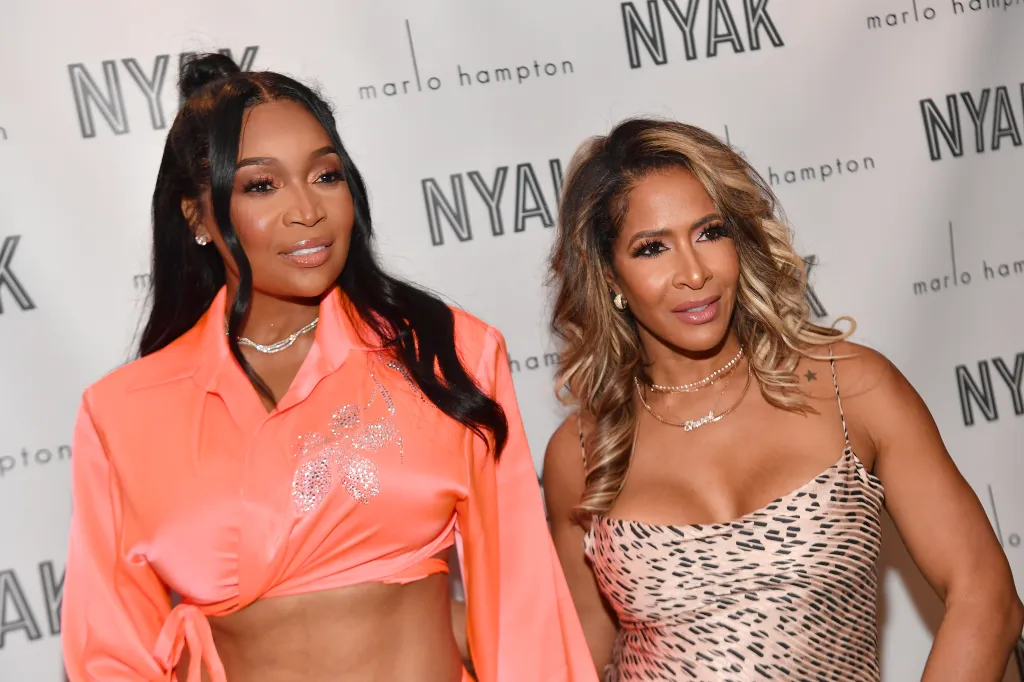 All the ladies were eager to meet Kenya's new "friend," Roi Shlomo. Since he couldn't make it to the brunch, Kenya FaceTimed him to give him a light introduction to the group.
Marlo realizes that Kenya's "friend" is a guy that she once went on a date with! And, of course, he met her by sliding into her DMs. How else do you land a date with a Housewife?
Marlo revealed that the two just went on one date, which never evolved into anything else. Still, no one wants to hear that about their new "friend." And it's a striking parallel to what happened when Shereé introduced Martell to the group. Kenya was hellbent on revealing to the group that Martell once slid into her DMs. Imagine how salty she felt learning that Roi slid into Marlo's DMs, and the two went on a date! Kenya didn't show any reaction to it, though.
Later in the episode, Sanya Richards-Ross and Marlo laughed about the whole situation. Sanya called out the irony of how Kenya tried to blow up Martell's DM but downplayed Roi's.
It's noteworthy (and a little icky) how Sanya was talking about Kenya behind her back when she was relying on her to be the auctioneer at the MommiNation charity brunch just last week. Kenya helped you raise all that money for charity, and you repay her by talking about her behind her back to Marlo. There's no way Kenya doesn't address this at the reunion.
Bound for Portugal
The ladies packed their bags and headed on their first real cast trip of Season 15. Earlier this season, they went to Birmingham, Alabama, and basically hung out in a hotel for an entire episode. We don't count that as a cast trip. This time, they're getting their passports stamped and taking a proper vacation like they deserve.
Shereé is ready to embark on an epic "healing journey." If you had a dollar for every time she said "healing" in this episode, you'd probably have enough money to pay for Drew's lawsuit.
When the ladies arrive in Portugal, they're all in good spirits and positive vibes. The only person in bad shape is Kandi Burruss, who suffered a nasty stomach bug on the plane ride to Portugal. Other than that, the ladies are all smiles and ready to be healed — no fighting over rooms, no complaints about the accommodations – just positive vibes, but that doesn't last long.
Big sis, little sis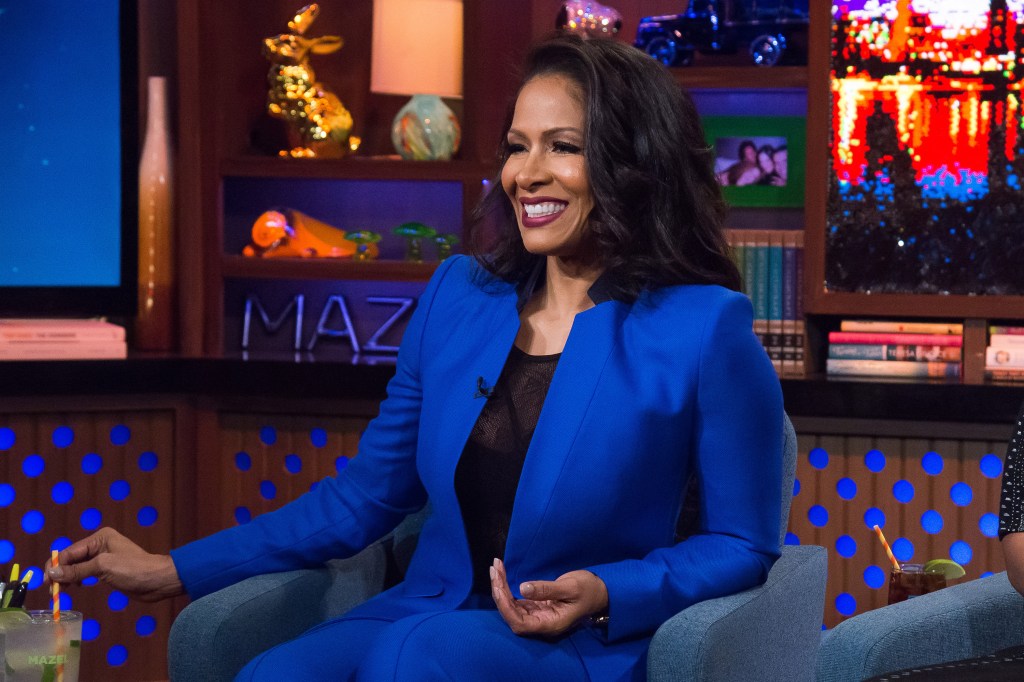 The episode concluded with the ladies sitting down for their first Portugal dinner. Drew brought up her issue with Shereé and her comments about the ongoing $1,000 lawsuit. Shereé deflected hard. She pivoted the conversation to how Drew was talking about the She by Shereé items getting confiscated after the last reunion. Everyone is confused because they have already squashed that argument. Why is Shereé bringing this back up instead of just acknowledging that she was being shady at brunch?
In their confessional interviews, the other Housewives all validated Drew's story of their She by Shereé merch getting taken back at the reunion. Everyone except for Marlo agreed that they didn't get to keep the clothes presented to them. She claimed she got to keep everything, and hilariously, was decked out in She by Shereé in her confessional interview.
Since the reason for the season is "healing," the fact that Shereé is holding onto this grudge is surprising. She and Drew have never gotten along, and Kenya suggested it's just big sister, little sister energy. No one agreed with that theory. And it's probably the last thing Drew probably wanted to hear, considering the relationship she's healing with her actual sister.
Frustrated, Drew perfectly clocked Shereé, asking, "How are you doing a trip about healing when you can't heal your damn self?"
After arguing with Shereé, Drew excused herself from the dinner table for a good old-fashioned cry. Is she crying over the argument with Shereé or is she crying over the fact that Ralph was in Vegas auditioning for Black Magic Mike? Either way, we're one day into this trip, and there are already tears at the dinner table. Is that part of the healing process?
The RHOA healing journey continues next Sunday on Bravo at 8/7c.
TELL US – DO YOU THINK KENYA WAS HURT TO LEARN ABOUT ROI AND MARLO'S PAST? DO YOU THINK KENYA IS REACTING DIFFERENTLY TO ROI'S DM COMPARED TO HOW SHE DID WITH MARTELL? DO YOU THINK SHEREE AND DREW HAVE BIG SISTER/LITTLE SISTER ENERGY?