I'm going to need Bravo to greenlight another 10 seasons of Luann and Sonja: Welcome to Crappie Lake in cities across the U.S. We may only be three episodes in, but I firmly believe that Luann de Lesseps and Sonja Morgan can vastly approve America in more ways than one if we let them get their boots on the ground. Not only do they boost morale, but the two Real Housewives of New York alumni aren't afraid to get their hands dirty.
The latest episode of Luann and Sonja: Welcome to Crappie Lake showcases that the ladies aren't all fun and flirty. They are doers who will jump at any chance to help in their own wild and wacky ways. Sure, the execution might be questionable, but their intentions are always good. Here are three of the main takeaways from the latest Luann and Sonja episode "Gone Muddin'".
Lu and Sonja's own ideas for Benton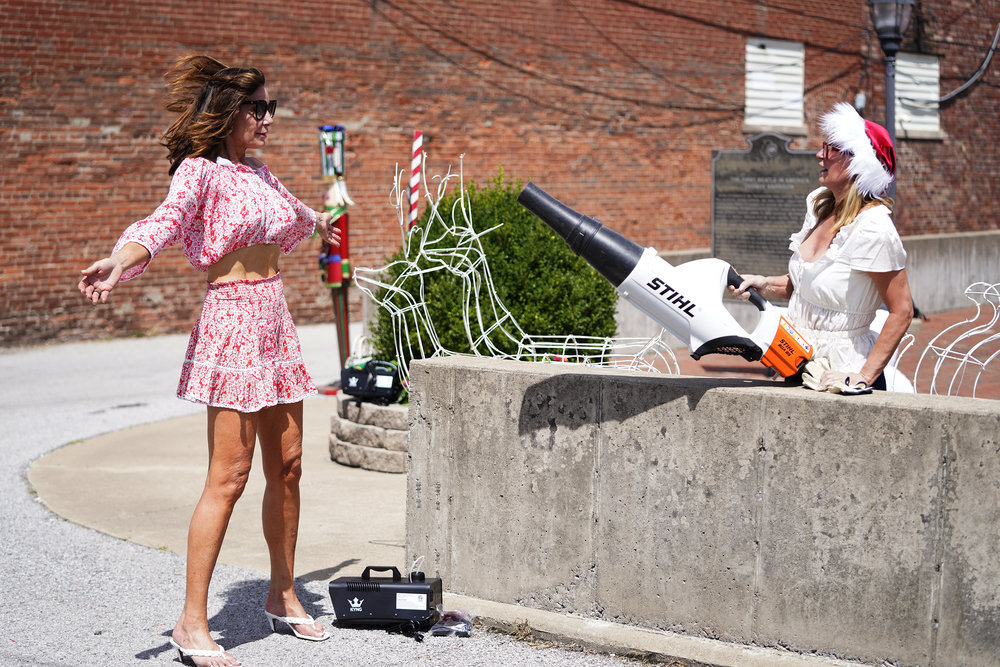 The episode picked up the day after Sonja and Luann's wild night out at the local dive bar. Lu hopped over to Sonjarita's messy motel room to get the juicy deets on her romp with Billy, the man she sunk her teeth into met before. "Holy sh*t, I got my pipes cleaned," Sonja bragged so eloquently about the evening. She joked that he left his business card and "money" for her AKA some loose change that fell onto the floor out of his pockets. Lu, also right on-brand, claimed that she "let [Sonja] have" Billy, even though Lu seemingly didn't interact with the man at all the night before. These girls — always competing over mediocre men. Yet, it somehow never gets old.
Lu and Sonja went to work this episode. They strayed a bit from the mayor's list by taking it upon themselves to upgrade the local happy hour hangout spot. After work, the locals like to hang out in a grassy park to unwind, drink, and grill. Sonja and Lu thought the space could use some love and are dubbing the project "Crappie Hour." They have big plans for a desolate piece of land. They want outdoor carpets and couches, a full bar, and a "very San Tropez" theme in downtown Benton. Their aspirations were high, but you have to love that they aren't just moping around the motel.
The ladies also took it upon themselves to help some local kids with their lemonade stand. The kids were taking donations to help the homeless, which touched the RHONY stars. Lu and Sonja upped the marketing the best way they knew how — using their bodies to garner attention. Luann stood in a roundabout wearing tied-up flannel, cutoff jean shorts, and high heels to flag people toward the stand. "Luann has her tits and ass out, it always works," Sonjarita remarked. Sonja also encouraged the kids to "pressure" people to donate money after their mom said to not make people feel bad if they can't donate much. In the end, the duo helped the kids raise $285 for a homeless shelter. Now that, my friends, is a job well done.
From Madison Avenue to the mud pit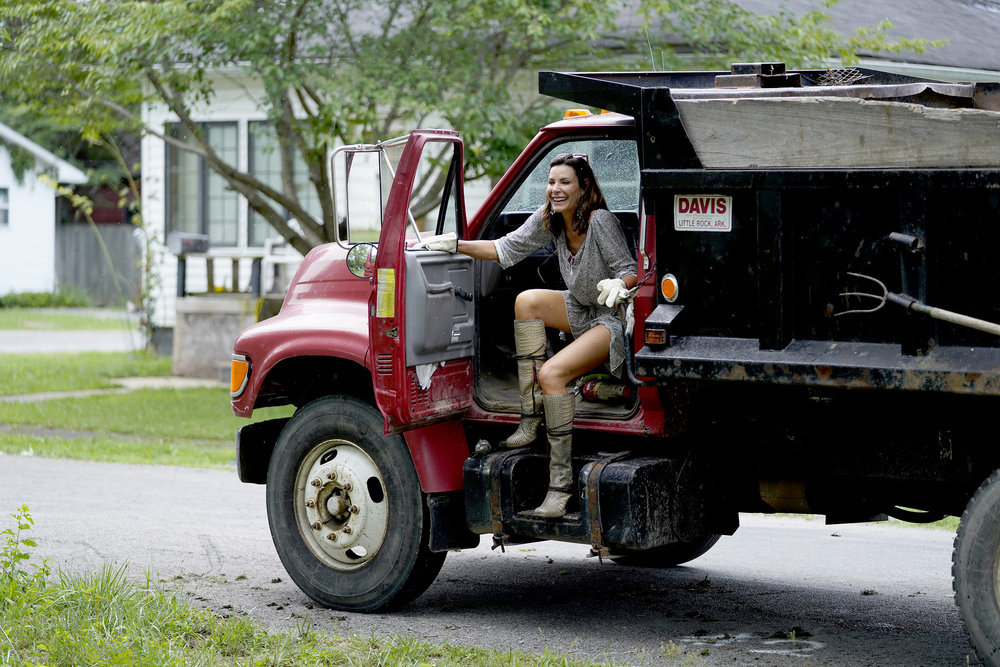 When they got a break from working around town, Sonja and Lu got to go on an unconventional double date with Billy and his friend. Rather than take them to dinner or a bar, the foursome decided to go mudding. Lu set her sights on Jared, the owner of the mudding pit, whom Sonja immediately found out was single. Sonja was nervous going into the date to see Billy again, until he pulled up to the ranch in a white stretch limo without all of the bells and whistles. "I haven't seen a white limo like this since I dated Richard Lewis and that was in the '80s and he was a big effin' star," Sonja explained. "There are no accoutrements in this wreck. You know, good dick only goes so far." Put it on a pillow and a t-shirt — Sonja is just endlessly quotable.
The day of mudding was as entertaining to watch as it sounds. Luann was getting all riled up riding in a big truck with Jared, whom she thought was "handsome in a mudding kind of way." Lu pulled a fast one on Sonja when she snuck Billy a kiss on the lips. "Everyone goes out with my men afterwards because I'm like the Good Housekeeping seal of approval," Sonja said. "I'm the cock curator." Again, I was literally screaming in delight at my TV.
Sonjarita got her revenge by tackling the Countess into the mud pond. The two ended up getting covered in mud and washing off in front of the guys, who were enjoying the silly and sexy show a little too much. Ultimately, Sonja found out that Billy was leaving Benton the next day, and she was sad she didn't pick a local guy who she could have an extended summer fling with.
Playground problems
While Luann and Sonja found plenty to do to keep themselves busy in Benton, they still had the mayor's list to tackle. Sonja didn't realize that the list was actually meant to be completed. She had looked at it initially as more of suggestions, which is also on-brand. The ladies met up with Craig, Benton's public works director who isn't so excited to work with a few "spoiled" celebrities. The trio were tasked with building a playground and revamping a park for kids in town, and they took it seriously. Sonja was rolling around in the grass (and, as we found out later, dog poop) and basically acting out charades to explain the types of attractions she wanted the playground to incorporate.
Craig wasn't so sure about the ladies' enthusiasm. "I think they're going to be completely clueless of what it takes to build a playground" he said. Craig had spent three years trying to complete the project but he couldn't get the funding. Sonja and Lu took the cost into their own hands to do something nice for the town.
At the end of the episode, the ladies happily went to the mayor's office to show off the playground they had selected to buy for the town. It was going well, until the following day when "inventory problems" quickly crushed the pair's jungle gym dreams. Lu and Sonja panicked. They practiced telling the mayor (via a giant cardboard cutout of him) that the playground fell through. "They haven't hung anybody in this town in 100 years," Sonja said at the end of the episode. "It's going to be me and Lu if we don't get this playground." I am living for the low-stakes drama and high-impact comedy of this show. I'm serious, Bravo — you've got a gem with this show.
Luann and Sonja: Welcome to Crappie Lake continues Sundays at 10/9c on Bravo.
TELL US – WHAT DID YOU THINK OF THE LATEST EPISODE OF LUANN AND SONJA: WELCOME TO CRAPPIE LAKE? DO YOU THINK THE LADIES WILL ACCOMPLISH THEIR LIST OF TOWN IMPROVEMENTS?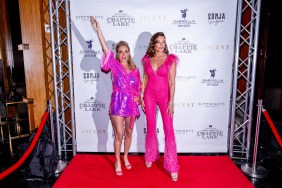 Here's what went down in Sonja's motel room.