Lil Baby had his son, Loyal Armani, by his side during the grand opening of his "Seafood Menu Restaurant and Lounge" on July 14th.
The rapper toted his three-year-old  as he took part in the ribbon cutting ceremony wtih city figures, friends, and family.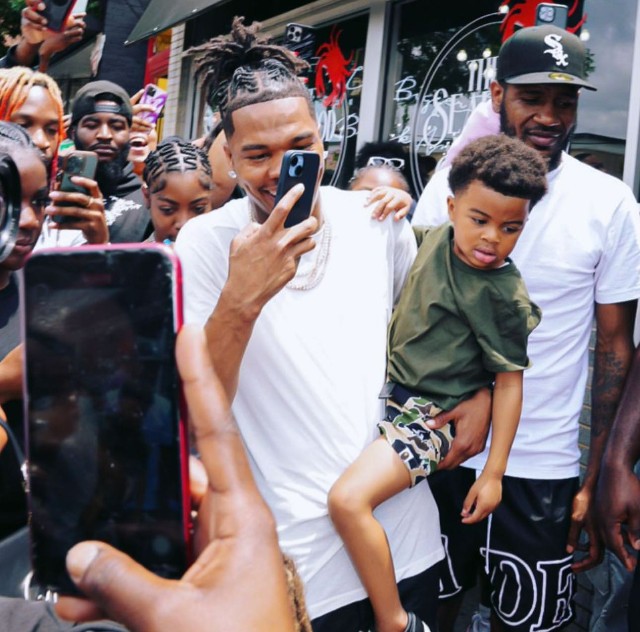 Lil Baby's latest venture into the restaurant business is a joint endeavor between him and Chad Dillion, the mastermind behind the acclaimed Boiler Seafood Atlanta on Piedmont Road. Drawing inspiration from Atlanta's rich hip-hop music scene, the restaurant's design pays homage to legendary musicians like Aretha Franklin, Prince, Marvin Gaye, and Ray Charles,;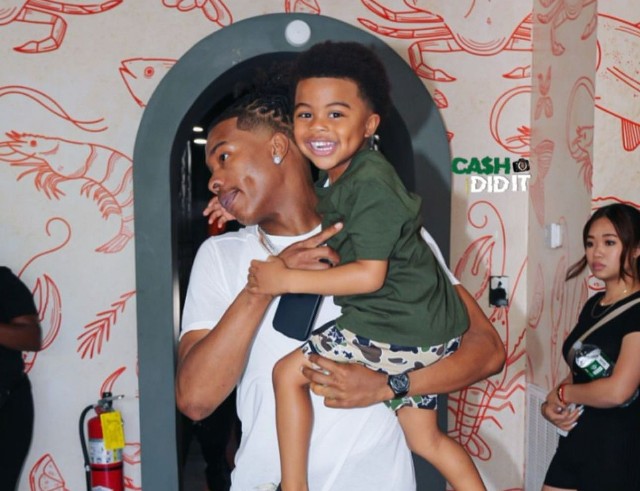 With a menu that boasts an eclectic mix of tantalizing flavors, the Seafood Menu Restaurant and Lounge offers a delightful assortment of dishes. Patrons can indulge in delectable crab rangoon wontons and shrimp tempura skewers, enticing starters that set the stage for a memorable dining experience. For those seeking heartier options, the restaurant serves up an array of steamed and fried seafood combinations featuring snow crab legs, succulent shrimp, lobster tail, and perfectly prepared catfish.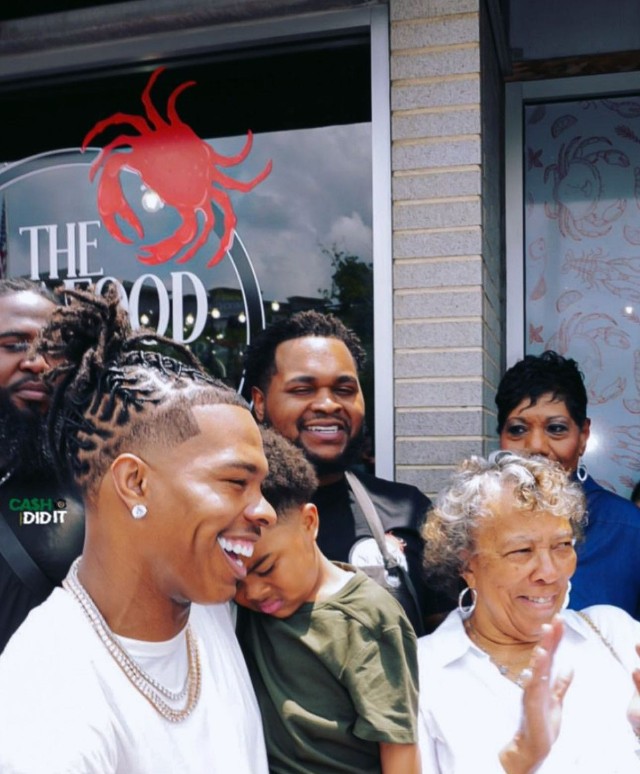 The seafood platters at the Seafood Menu come alive with a selection of rich and flavorful butter sauces.  Lil Baby's personal preference, the Caribbean jerk sauce, takes center stage as the artist's favorite choice. For those craving a sweeter kick, sweet chili sauce offers a perfect complement to the seafood delicacies. Those with a penchant for spice can revel in the honey hot sauce, while the classic lemon pepper option provides a refreshing tang to the palate.
Loyal Armani,3, is Lil Baby's second child with entrepreneur Jayda Cheaves. He has an older son named Jason with a woman named Ayesha Howard..
Photos: Instagram