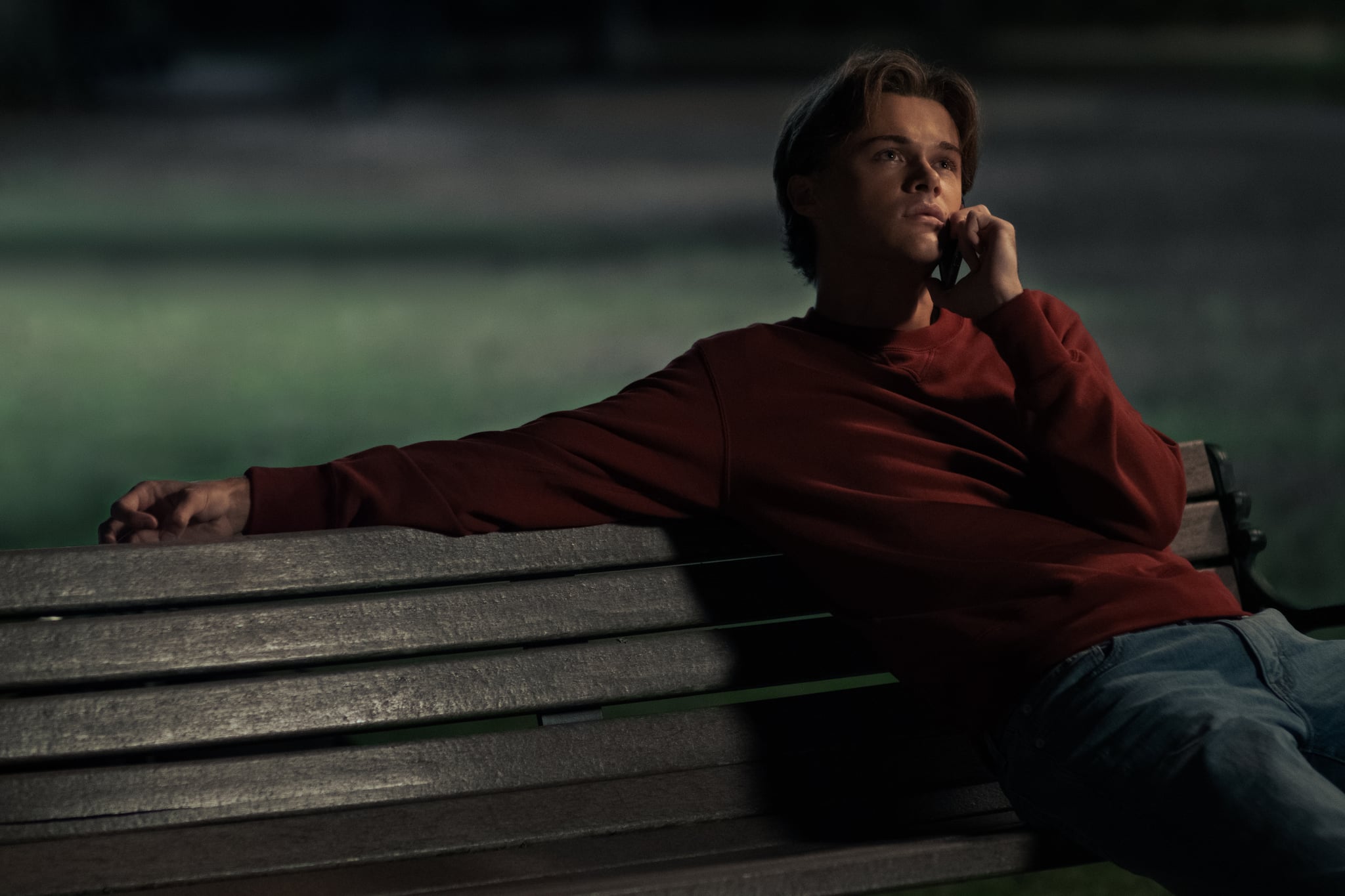 In "The Summer I Turned Pretty" season two, the whole cast are reeling in the aftermath of the death of Susannah (Rachel Blanchard). As viewers watch what this first Susannah-less summer has in store for the characters, we also see flashbacks to the past year, including Susannah's funeral. In episode three, released alongside the first two episodes on July 14, Conrad (Christopher Briney) takes out a guitar and performs Pearl Jam's "Last Kiss" in honor of his late mom. Before giving his brief and heart-wrenching performance, he notes that Susannah always asked him to play it for her.
In the Jenny Han books the series is based on, Conrad does play guitar (though there's no mention of him singing). Although he doesn't play guitar or sing in the rest of season two, fans might wonder if that's really Briney singing the emotional song during the episode.
Briney tells POPSUGAR he is indeed singing and playing the guitar in the moving scene, which "was cool," but very much out of his comfort zone as an actor.
"I think whenever I get something like that, I'm like, 'Oh, I gotta sing? OK, so I have to be good at singing. I have to be good at playing guitar,'" Briney says of his initial reaction to his singing scene. "But that's just not what it is," he explains. "I don't think it matters if Conrad's a good singer, because it's not about that. He's just doing something for his mom — something he thinks his mom would appreciate. That realization was freeing."
For this reason, Briney spent a lot of time figuring out exactly how he wanted to deliver the performance. "I think my favorite part about it was crafting that moment with everybody," he shares. "I worked with this guy who helped me learn to play it, and we talked about what that moment is."
When POPSUGAR spoke to Briney at the end of June, he'd yet to see the scene he'd put so much effort into nailing. "I haven't seen it, and I don't know if I ever will," he admits. "But I hope people enjoy it, and I hope it works as a moment."
The moment definitely works. And the 25-year-old actor will soon show off his singing chops on screen again. He's set to appear in the upcoming "Mean Girls" movie musical as iconic high school hunk Aaron Samuels. The movie wrapped filming this spring, so fans should be able to watch it (and listen to Briney sing alongside the rest of the iconic cast) on Paramount Plus soon.
New episodes of "The Summer I Turned Pretty" stream Fridays on Amazon Prime Video.
— Additional reporting by Victoria Edel