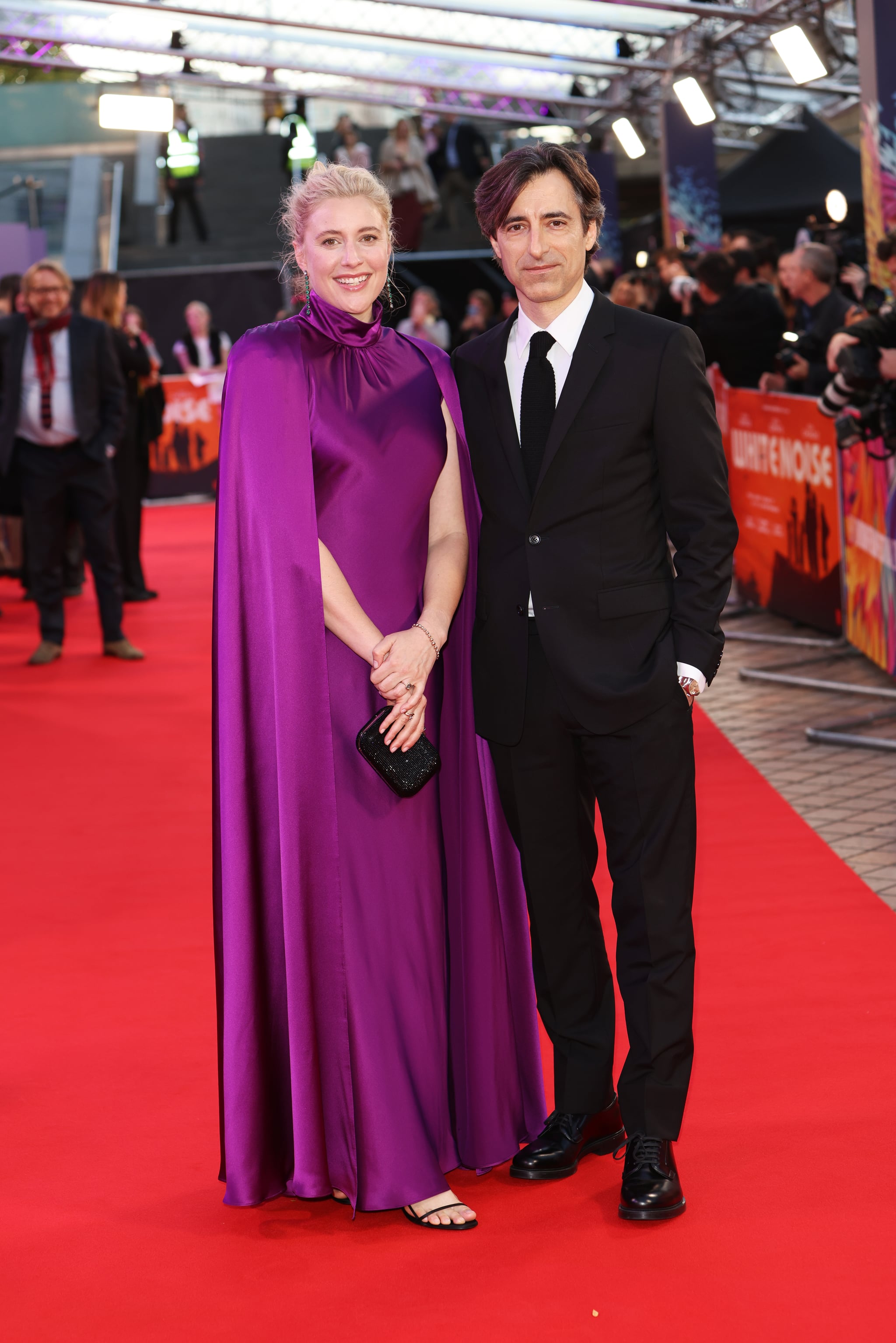 Greta Gerwig and Noah Baumbach's family has grown! On July 19, the "Barbie" director revealed in an article for Elle UK that she gave birth to their youngest son four months ago. She showed the interviewer a photo of the baby and said, "He's a little Schmoo. I don't know if you can tell energy from the picture, but that's very much his energy. He's a wise little baby."
She added that, like a lot of moms of infants, she's having trouble sleeping. "The little guy is sleeping through the night. But I'm still doing that thing where I wake up, every hour to 90 minutes, and just hover. You just keep wanting to look at that baby," the "Little Women" director explained. "So I'm slightly in a twilight state." Gerwig did not reveal her infant son's name.
Gerwig announced the news of her second pregnancy back in December during an appearance on "The Tonight Show Starring Jimmy Fallon." At the time, the multihyphenate was starring in Baumbach's newest film, "White Noise." "I went to an event recently, and I wore something that I thought everybody would be so interested to know that I was going to have another child, and nobody cared," she joked at the time. "It didn't get reported on. Which, turns out, nobody's paying attention to you."
Gerwig and Baumbach also share their 4-year-old son Harold. Baumbach also has a 13-year-old son named Rohmer with ex-wife Jennifer Jason Leigh.
Right now, Gerwig, who turns 40 in August, is trying to soak it all in. "I'll probably look back and say, 'That was a really an amazing time. And I don't know how all of it was possible,'" the "Lady Bird" director told Elle. "But it's filled with a lot of happiness."
Gerwig was also newly postpartum when she was promoting "Little Women" during the 2020 Oscar race. At the time, she reflected to Elle UK about her early days of motherhood, saying, "Whatever you were prepared for, none of it is how you think, as far as I can tell." She noted that before she gave birth, she thought that maybe she would still wear her old, non-nursing bras in between breastfeeding sessions, but that wasn't the case. "You have to believe that, alongside your new life, your older life is going to continue – and then you realize with stunning clarity that that's not true," she explained. "I think you have to not know that, to be able to do it."