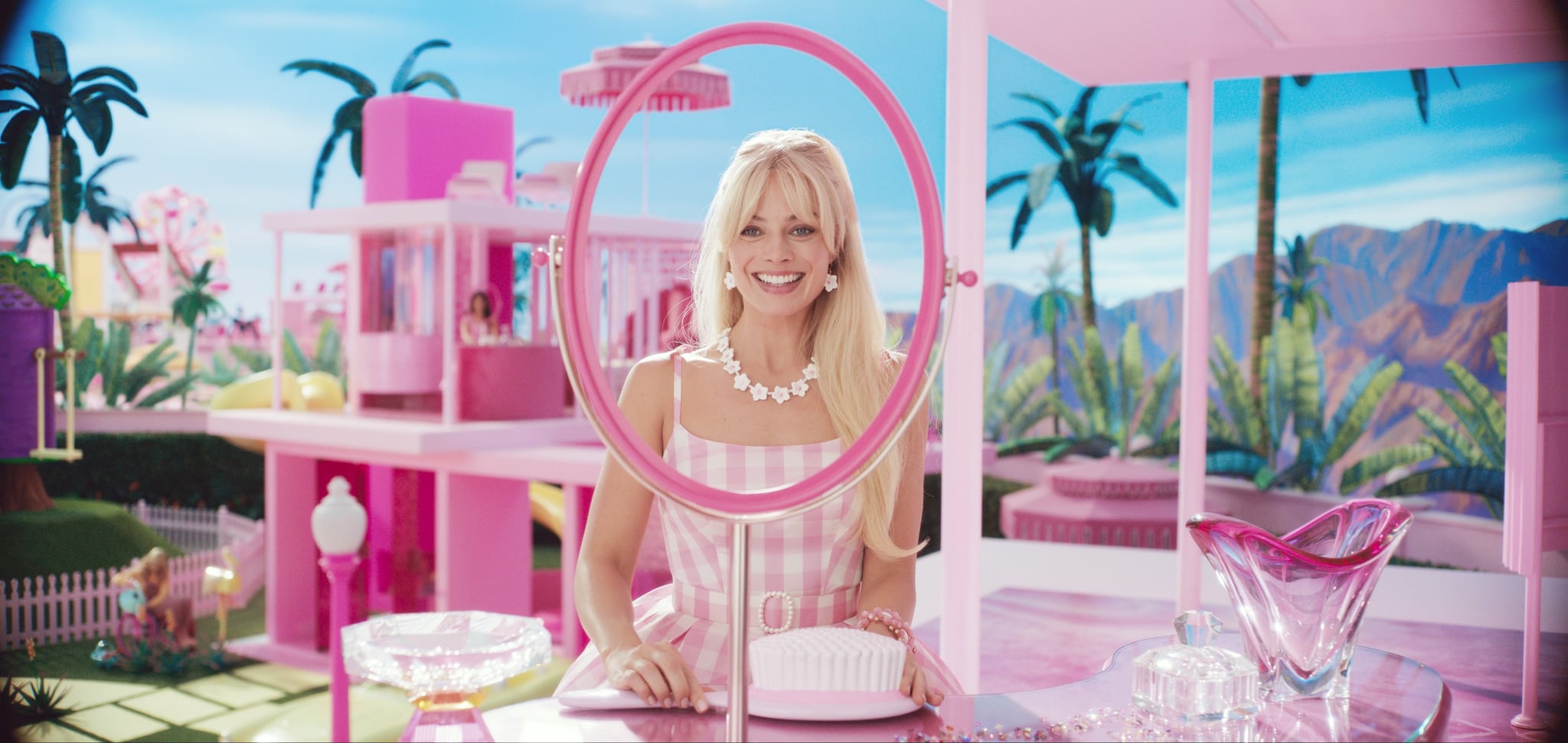 After years of movies based on comic books, board games, and action figures, it's finally Barbie's turn to shine. The "Barbie" movie, starring Margot Robbie and Ryan Gosling, is set to take the summer by storm, with a quirky take on the character that pays homage to the franchise's decades-long history. Just how much do you really know about this incredibly fashionable toy icon? Take a look back at her history to find out.
Is Barbie Based on a Real Person?
As revealed in Time, Ruth Handler, an American businesswoman, apparently got the idea for Barbie in 1956, when she spotted Bild Lilli, a German adult novelty toy based on a popular, rather saucy comic-strip character of the time. So, no, Barbie is not based on a real person, but her name was inspired by someone real (more on that later).
When Is Barbie's Birthday?
According to Barbie's official "biography" from Mattel, Barbie's birthday is March 9. The day marks the Date back in 1959 when the first Barbie was unveiled at the New York Toy Fair.
How Old Is Barbie?
Mattel debuted Barbie in March 1959, meaning she's a "senior citizen" now, celebrating her 64th anniversary earlier this year. Since then, Barbie has become a cultural icon, spinning off numerous other characters along with video games, movies, books, and other content.
Barbie's actual age has varied over the years. She's been portrayed as young as 19 years old, but she's also famously depicted as a professional woman inspiring kids in more than 250 careers and counting.
Barbie's Full Name
Mattel gives Barbie's full name as Barbara Millicent Roberts, with "Barbie," of course, being short for "Barbara." She was named after creator Ruth Handler's daughter, Barbara (and Ken was named after Handler's son, Kenneth). A second character, with the exact same name, was introduced in 2021. Dubbed "Brooklyn Barbie," this Barbie is a Black woman who befriends "original" blond Barbie when they meet in New York.
Does Barbie Have Siblings?
In official Barbie lore, Barbie is the oldest of four sisters: Skipper (originally depicted as a little girl but now depicted as a teen), Stacie (officially 11 years old), and Chelsea (formerly named Kelly and depicted as being 6 or 7 years old).
Is Barbie and Ken's Relationship Based on a True Story?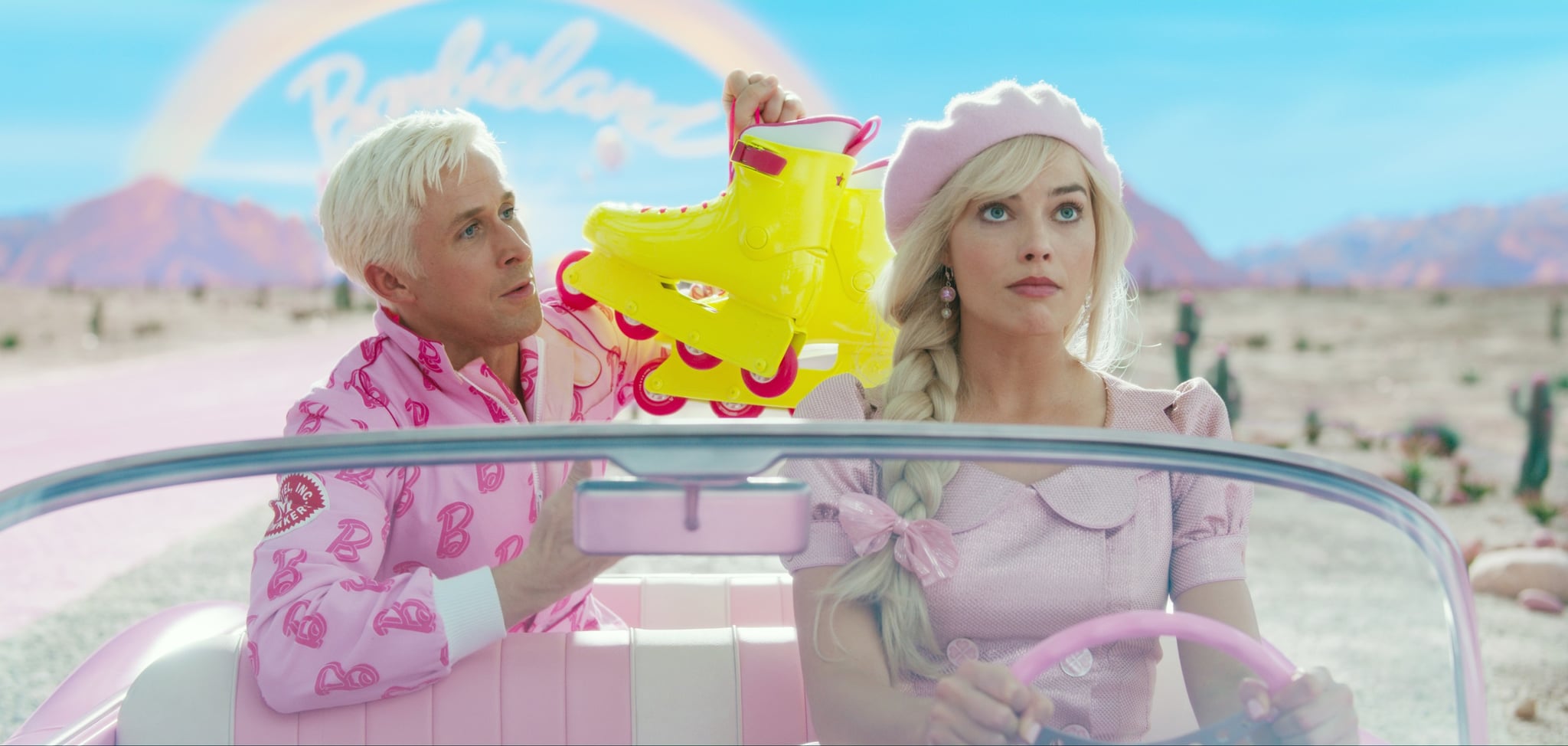 Barbie and Ken's relationship has been at the center of Barbie's mythos since Ken was first introduced in 1961. Canonically, the pair hit it off while filming a TV commercial and started Dating. Since then, they've been one of pop culture's most enduring duos (save for a seven-year span, from 2004 to 2011, when they had "broken up").
For anyone hoping the relationship between Barbie and "just Ken" has any real-life inspiration, the answer seems to be no. None of the creatives involved in crafting the Barbie mythos, from the original creator to the torchbearers at Mattel, have said anything to that effect. In general, it seems Ken's entire existence came about due to letters from fans asking for Barbie to get a boyfriend. Or, as director Greta Gerwig put it in a Vogue interview, "Ken was invented after Barbie, to burnish Barbie's position in our eyes and in the world. That kind of creation myth is the opposite of the creation myth in Genesis."
Barbie Controversies
For such a popular toy, Barbie's existence has certainly had its fair share of controversy. One of the biggest, and most enduring, is the accusation that Barbie dolls (and Ken dolls) create unrealistic body-image expectations in children due to their wildly unrealistic proportions, which then follow these children into adulthood and can lead to body-image issues, eating disorders, and more. Today's Barbies have a few more different body types, though the controversy still raises important discussions about body image in girls and women.
Similarly, Barbie has often been criticized for portraying a hyperfeminine, unrealistic, and narrow depiction of femininity. Over the years, Barbie and her spin-off materials have occasionally played into "airhead" stereotypes, like being bad at STEM subjects, which have almost always led to Mattel having to apologize and redesign the products.
There have also been a handful of especially controversial Barbie "versions" over the years. For your rabbit-hole reading pleasure, may I present such gems as: