Anil Kapoor took a break from his busy schedule to spend quality time with his wife Sunita Kapoor in Austria. During his visit, he also had a delightful encounter with his dear friend, Venkatesh Daggubati. The veteran actors shared a candid moment, captured in a photograph that Anil Kapoor shared on his Instagram stories.
Anil Kapoor's Austria Diaries
During his Austria trip, Anil Kapoor had the opportunity to meet his close friend Venkatesh Daggubati. Anil Kapoor delighted his fans by sharing a candid picture on his Instagram stories, capturing the two veteran actors sharing a joyful moment. In the image, they can be seen dressed casually, sharing a laugh. Anil Kapoor expressed his affection for Venkatesh in the caption, referring to him as his "dearest friend."
Anil Kapoor also shared glimpses of his excursion, including some lovely pictures with his wife, Sunita Kapoor. The Couple enjoyed the scenic beauty of Austria, creating memories together.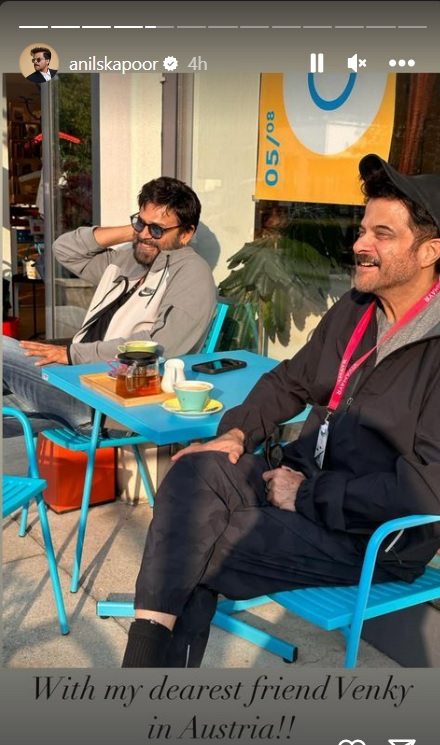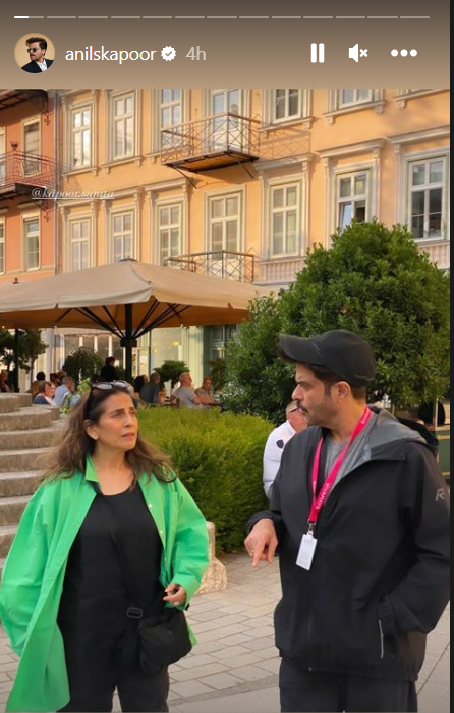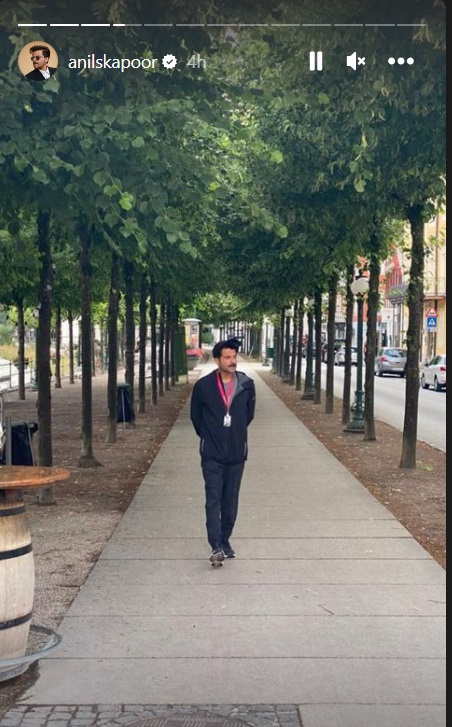 Anil Kapoor on celebrating 40 Years in the Industry
Anil Kapoor expressed gratitude as he commemorated 40 years in the entertainment industry. He acknowledged the unwavering support and love from the audience throughout his journey. Anil attributed his success to the late Bapu Saab, his brother Boney Kapoor, and his father Surinder Kapoor for their belief in him and for giving him his first opportunity in Woh 7 Din. He also expressed deep appreciation for Naseeruddin Shah and Padmini Kolhapure, whose grace as established actors enhanced his performance. Anil acknowledged that his accomplishments were a result of the love and acceptance he received from his fans and these esteemed personalities.
Upcoming Projects and Excitement
In his post, Anil Kapoor shared his excitement about two upcoming projects. He mentioned his involvement in The Night Manager Season 2 and the film Animal. With these projects, he hopes to continue receiving the love and support from his audiences that has been a constant throughout his illustrious career.
ALSO READ: Anil Kapoor drops unseen photos to mark 29th Anniversary of 1942: A Love Story