Holly's Makeup artist has revealed the secret behind the This Morning star's defined brows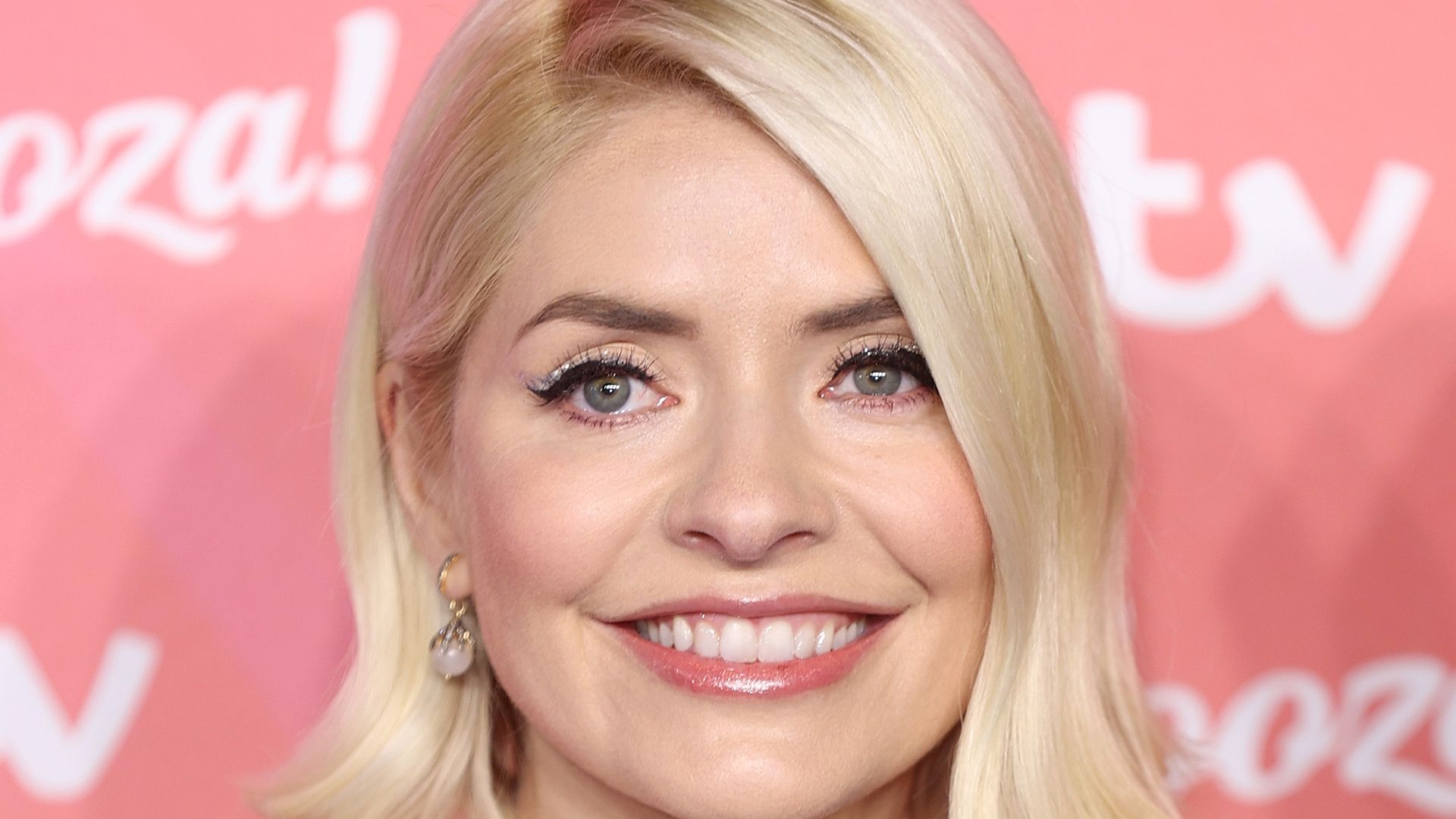 Holly Willoughby doesn't gatekeep when it comes to spilling her beauty secrets, from the Skincare-and-fragrances/20221101155749/holly-willoughby-loves-vita-liberata-body-makeup/">body makeup she swears by for a natural tan to her favourite mascara, and now Holly's makeup artist Patsy O'Neill has revealed the eyebrow pencil that she uses on Holly to create her defined brows. 
Writing on Holly's lifestyle blog Wylde Moon, Patsy shared some of the products she loves to use on Holly, including the NYX Professional Makeup Precision Brow Pencil. The dual-ended beauty buy works to give natural-looking definition to the brows – and it's available to shop for less than £10. 
The NYX brow pencil features a flat tip to create precise strokes to shape the brows for a natural-looking appearance, whilst the flexible spoolie brushes and blends the brows for a defined finish. 
Patsy wrote on the Wylde Moon blog: "I love a good quality brow pencil and most brands have angled ones nowadays. The beauty of the angle is that it really helps the application process as the angle makes it so much easier to apply. They mainly twist up so no sharpener required, and some have the bonus of a double end to include a spoolie for brushing. The point on the angle is helpful for drawing in lines where you may have gaps and the flat angle is perfect for creating the tapered line towards the side/end of the brow line."
NYX recommends starting at the base of the brow to create tiny hair-like flicks, with light short upward strikes to draw in the direction of your natural hair growth.
The celebrity makeup artist revealed more products that she swears by, including The Ordinary Multi-Peptide Lash and Brow Serum for eyebrow growth. The serum works to enhance the appearance of lashes and brows, and Patsy described the £12.40 product as "great value".
We're adding the brow-perfecting products to our basket immediately! 
NOW SHOP
9 things Holly Willoughby loves you can buy on Amazon
I tried Holly Willoughby's bargain beauty faves under £15 and here's what I thought
Holly Willougby's £16 sunglasses look designer – and they're guaranteed to sell out