Dylan Mulvaney, 26, is a TikTok star, actress, and trans rights activist who has been in the spotlight even more so after appearing on the Drew Barrymore show and talking about her struggles. Here are 5 things you might not have known about Dylan.
Dylan Mulvaney came out at the age of 4
Even though Dylan transitioned during the pandemic and has been in the public eye as trans for a few years, she always knew of her identity. She confessed in an interview that she grew up in a very conservative family. When she told her mother at age 4 that she was a girl, her mother quickly told her, "God does not make mistakes." Dylan was not sure if she had the options or resources to transition. Laverne Cox from orange is the new black, and E.R. Fightmaster played a huge role in Dylan's journey. Seeing Laverne helped her come to terms with her identity. 
Befriending E.R. Fightmaster when she saw them at the Upright Citizen's Brigade boosted Dylan's confidence. When Dylan met E.R. Fightmaster at an improv show at UCB she was in awe of how confident they were and the "I know who I am" attitude. 
Dylan Mulvaney started her transition during the pandemic
"That [during the pandemic] was the first moment since I was a child that I really got to ask myself like Dylan, like, 'Who are you without acting and without playing a boy part?'" she said in an interview. She admitted that she started asking herself all these tough questions and doesn't know if she would have been where she is if it wasn't for the pandemic. 
Dylan has documented and uploaded her gender transition journey on TikTok, turning it into a series called "Days of Girlhood Series." Day 365 marks the first year on March 13, 2023. Dylan mentioned how she has never seen a trans person on their transition journey on day 1. She was very intimidated to see all these incredible trans women and wanted to become like them but did not know how to. This was the reason she decided to document her journey for reference for all future and current trans people hoping that it would help them. 
Dylan Mulvaney interviewed the President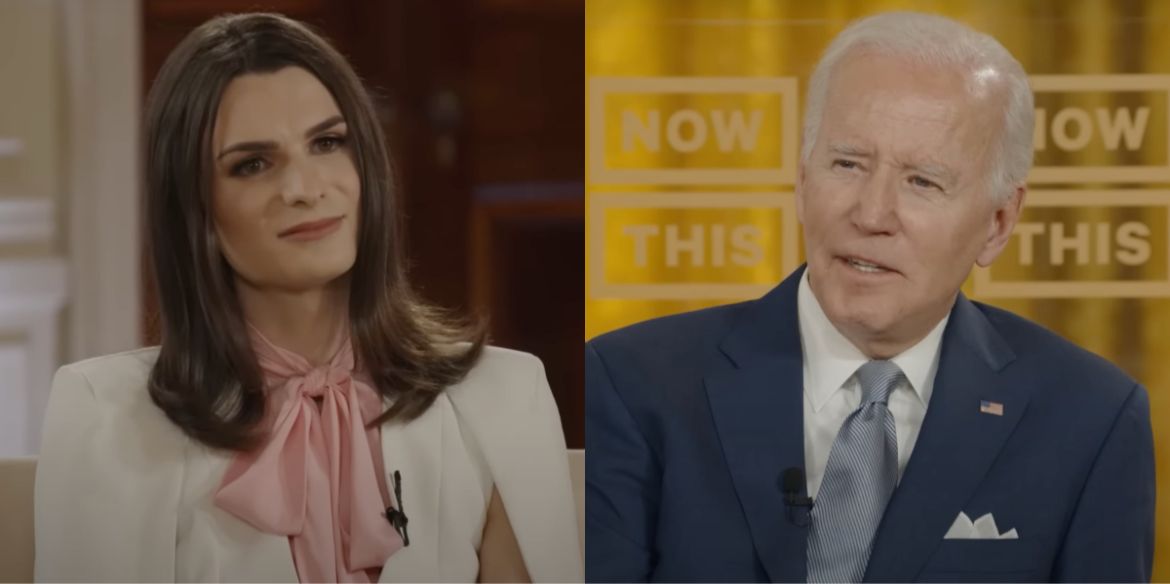 Dylan had the chance to interview President Joe Biden, in October 2022. The topic of discussion was mainly the increase in anti-trans legislation being passed by states, also how gender-affirming healthcare was being banned. President Joe Biden expressed how it was wrong as a moral and legal question, and nobody should have the right to do that. 
ALSO READ: BTS meets President Joe Biden: The septet's visit to the White House saw talk of Anti-Asian hate crimes & more
Dylan Mulvaney is an activist, actress and social media personality
Dylan University of Cincinnati's College-Conservatory of Music and graduated in 2019. At that time, she knew she identified as trans and struggled to find her spot in the entertainment industry. 
Dylan admitted to putting away her identity just so that she could have opportunities in the industry.  She said, "I struggled for so long in having the entertainment industry accept me and have a place for me… now because the internet and all these followers have decided to love me, it's creating these opportunities that I didn't have before."
Her Tiktok series blew up, gaining her 10.8 million followers, and her videos have been getting attention from A-list celebs like Lady Gaga and Paris Hilton.
ALSO READ: Kissing-another-woman-on-the-set-of-joker-folie-a-deux-deets-inside-1214401″>Lady Gaga as Harley Quinn spotted Kissing another woman on the set of Joker: Folie À Deux; DEETS inside
Dylan Mulvaney has beef with Caitlyn Jenner
Drama follows where the Kardashian- Jenner clan is, but Dylan was having absolutely none of it when Caitlyn Jenner tried to humiliate her publicly. 
Back in 2022  Senator Marsha Blackburn decided to tweet a video of Dylan talking about normalizing  "women having bulges," Blackburn labeled Dylan as a "radical left-wing lunatic." Caitlyn Jenner joined in by retweeting Marsha's comments by adding, "Thank you for speaking out and having a backbone – one of the best senators we have. Let's not 'normalize' any of what this person is doing. This is absurdity!"
She later went as far as misgendering Dylan in a tweet, saying she was "talking about his Penis."
Dylan responded to these tweets by calling her and Caitlyn two of the most "privileged trans women in America" and said she respected Caitlyn as a fellow trans woman, and she decided to publicly embarrass her for trying to normalize something that is a common experience everyone who is transitioning goes through. 
ALSO READ: Caitlyn Jenner is 'shocked' on not being invited to Kourtney Kardashian's Italian wedding; Reports