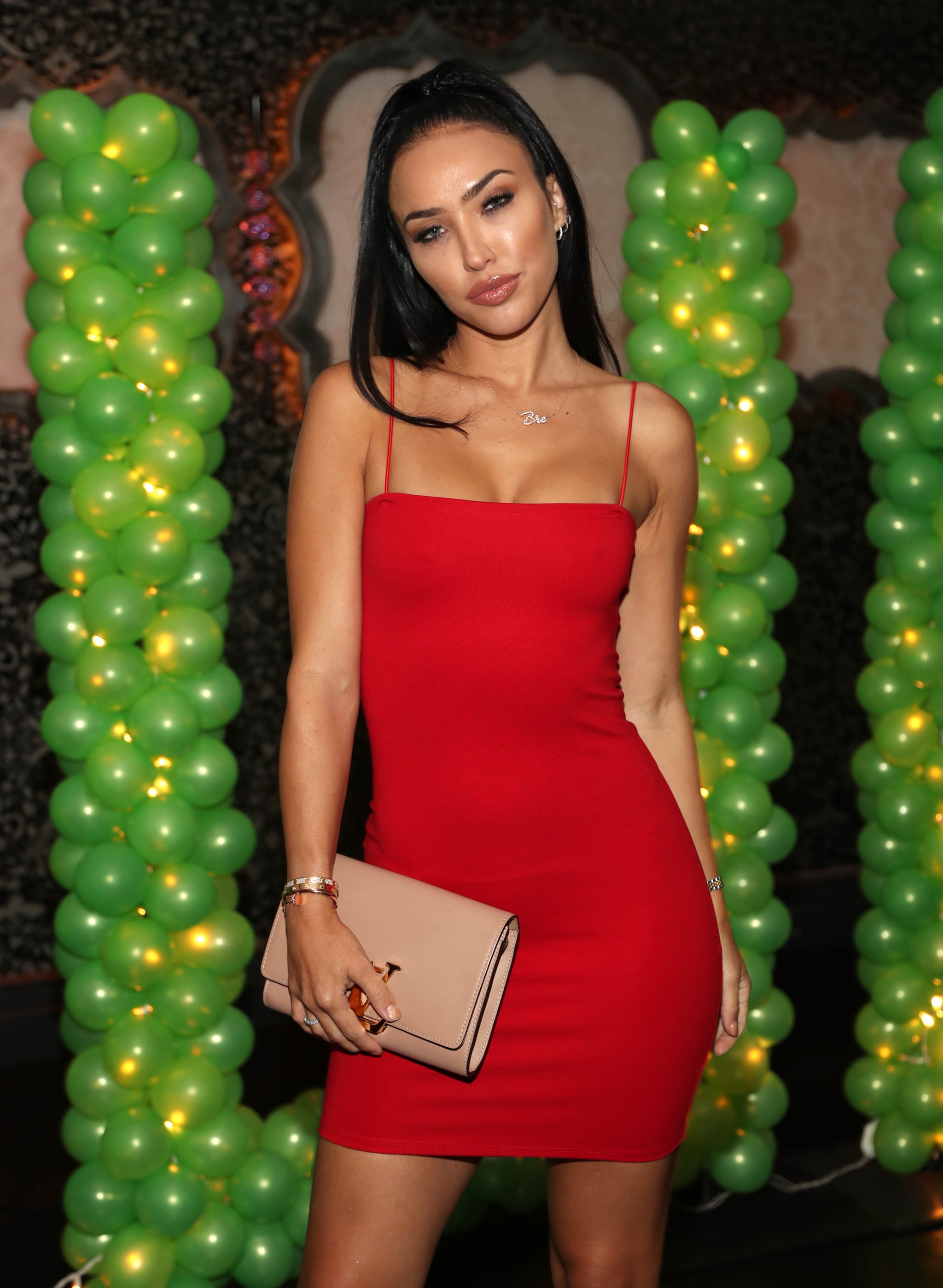 Image Source: Getty / Jerritt Clark
Bre Tiesi is ready to make her mark on the "Selling Sunset" universe. Season six will mark Tiesi's first time on the show, though it's definitely not the 31-year-old's first time in the spotlight. Tiesi has been modeling since she was a teenager, and also runs her own fitness program. She's also long been a real estate agent, making her a perfect fit for the Oppenheim Group — and she recently welcomed her first child with Nick Cannon.
Tiesi joins fellow newcomer Nicole Young on the reality series, and returning cast members include Jason Oppenheim, Brett Oppenheim, Chrishell Stause, Emma Hernan, Mary Fitzgerald, Heather Rae El Moussa, Amanza Smith, Davina Potratz, and Chelsea Lazkani. The season's first teaser dropped on April 20, and it shows glimpses of the new and old cast members, including Tiesi. "I mean business. I'm about my business. I'm here to f*ck this shit up," Tiesi says in her segment of the clip.
"Selling Sunset" season six premieres on May 19. Ahead, here's what to know about Tiesi.
1. She's a Mom
Tiesi welcomed her first child, a son named Legendary Love, via a home birth in July 2022. She shares him with Nick Cannon, who she's been seeing "on-and-off for years," she told Relationship-with-nick-cannon" class="track-outbound" onclick="trackOutboundLink('article:page', 'www.eonline.com', '49149821', 'https://www.eonline.com/news/1325076/bre-tiesi-gives-rare-insight-to-her-beautiful-relationship-with-nick-cannon')" target="_blank" data-ga-category="internal click" data-ga-label="https://www.eonline.com/news/1325076/bre-tiesi-gives-rare-insight-to-her-beautiful-relationship-with-nick-cannon" data-ga-action="body text link">E! News in March 2022. Over the years, she's always been supportive of Cannon. "I just respect and love who he is so much as a person, that when I thought about, 'Do I want my son to be this person? Look at your characteristics, look at your personality, look at how you treat people,'" she told the outlet. "That's what is so much more important to me than anything. And he treats me amazing, so that's all I look at."
2. She's a Model

Tiesi began modeling at a young age, telling E! News that it happened somewhat by accident. "[I] fell into modeling," she said. "I had never in a million years even considered or thought about it. I actually started Dating somebody and he was in the industry."
Eventually, she expanded to other mediums, appearing on Cannon's "Wild 'n Out" and starting her own fitness program, "Body by Bre," as well as her own YouTube channel.
3. She Was Married to an NFL Star

Tiesi tied the knot with former NFL star Johnny Manziel in March 2018. The relationship was tumultuous though, and the pair finalized their divorce in 2021. At the time, Manziel told TMZ Sports that the split was "very, very personal and very sad."
Tiesi later said she'd never wanted to get married in the first place. "Honestly never did," she wrote during a 2023 Instagram Q&A when asked if she had dreamed of tying the knot, per Us Weekly. "Then I did get married [but] didn't have a wedding or a dress and knew I didn't want that. I only dreamed of traveling the world and being the top of my career, creating an empire, creating generational wealth and living life to the fullest with my kids or kids!"
4. She's a Real Estate Agent

Tiesi worked at Keller Williams Beverly Hills before joining the Oppenheim Group. In 2022, she opened up to People about making a career change from modeling to real estate. "I wanted to transition out of modeling and start setting myself up for a long-term career," she said. "I started taking it more seriously and tapping into my network, and that's when I started making some high-figure sales. As amazing as modeling was as an industry for me, I was just kind of over it. You know, I'm 31 now. So I'm like, it's time to be a big girl!"