Tom Holland, Zendaya, Gigi Hadid, and Penelope Cruz recently attended the inaugural ceremony of the Nita Mukesh Ambani Cultural Centre (NMACC) in Mumbai, India on 31st March, 2023, followed by a star-studded gala night the next evening on April 1st. And now, Spiderman actor Tom and Gigi Hadid have shared some glimpses from the NMACC Gala night on their social media spaces. Scroll below to take a look at the same.
Tom Holland and Gigi Hadid share glimpses from the NMACC Gala Night in Mumbai
A few hours ago, Tom Holland took to the story feature and shared a picture from last night, where he can be seen shaking hands with Mukesh Ambani, the Indian billionaire businessman. The actor looked super suave in a white shirt, black bowtie, trousers, and a black tuxedo. In the next picture, he shared a photo of himself posing for the paparazzi on the red carpet. In the third picture, Tom shared a picture of a heavily-embroidered red and green Indian ensemble.
Gigi Hadid, on the other hand, shared a glimpse of her custom-made, golden, embellished blouse made by designers Abu Jani and Sandeep Khosla. One can even see her name 'Ms Gigi Hadid' embroidered on the package. She wore it at the Gala night last night, and then paired it with a white and golden saree.
Take a look below.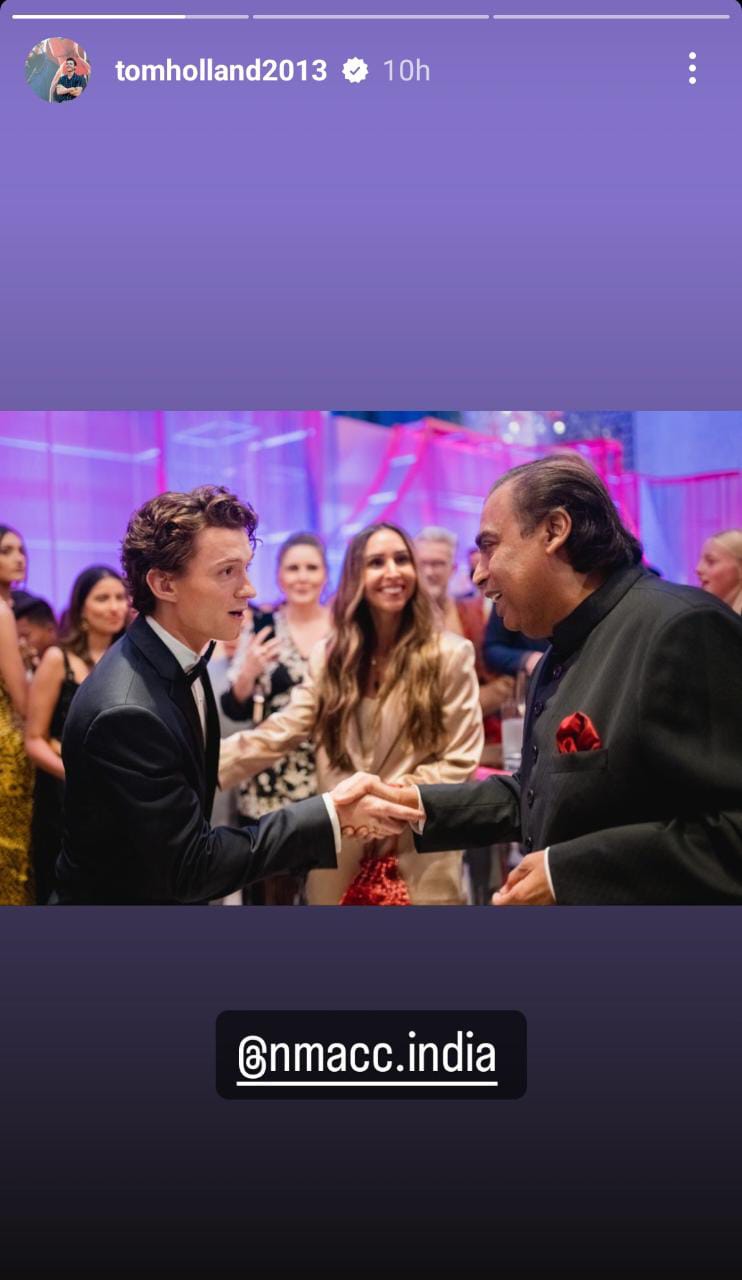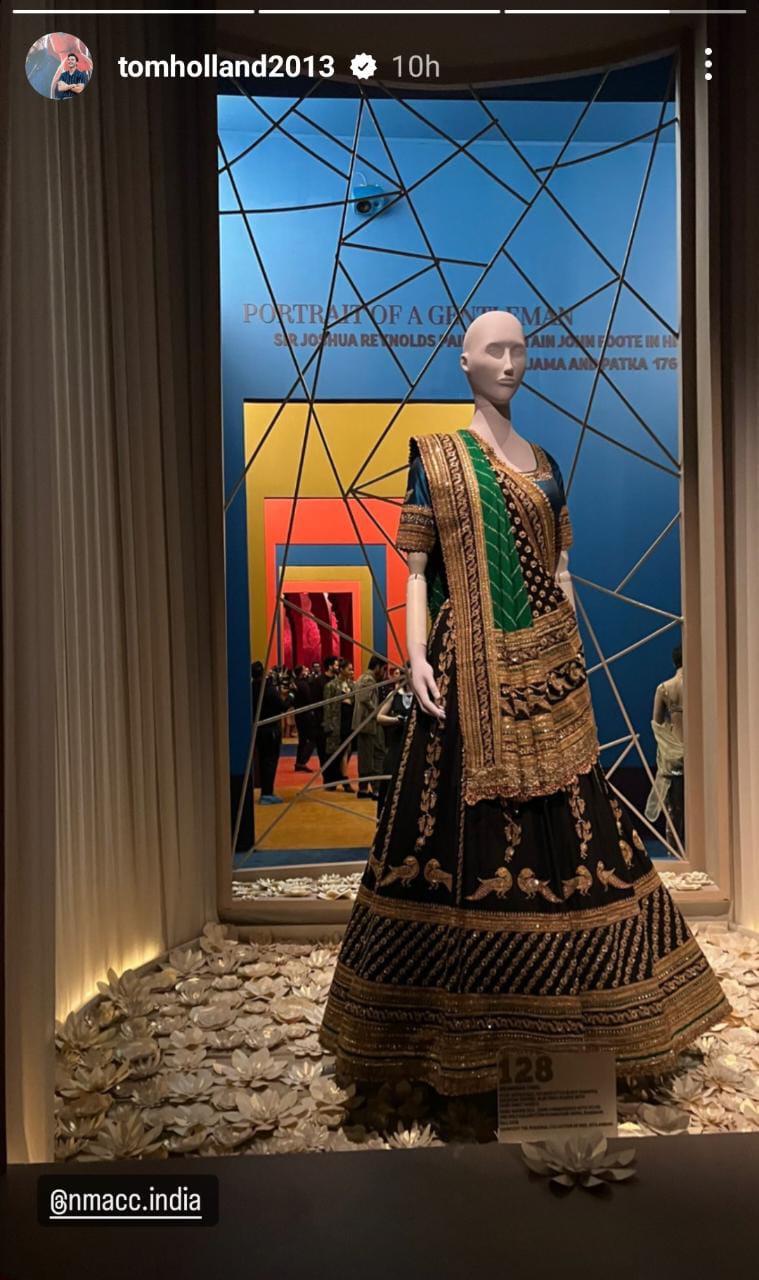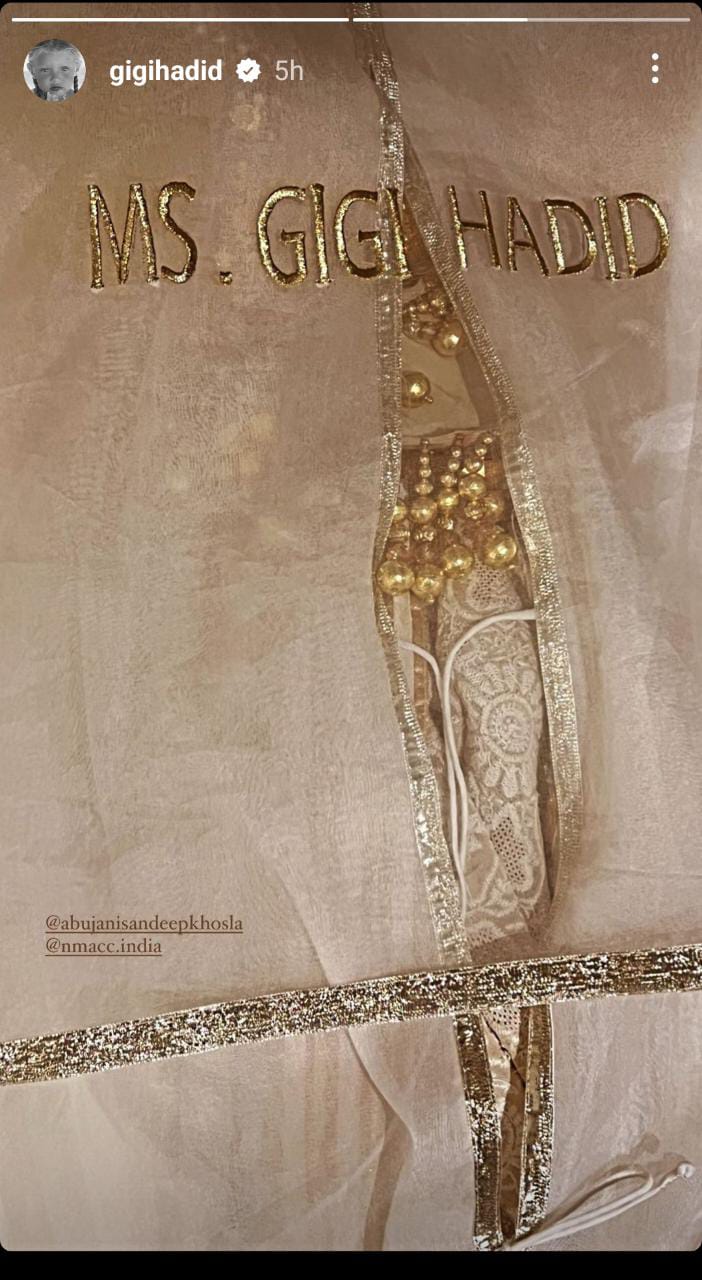 More about NMACC
The Nita Mukesh Ambani Cultural Centre is the first of its kind cultural hub, which was launched on March 31st, 2023. Located within the Jio World Centre in the Bandra-Kurla Complex in Mumbai, the 52,627 sq.ft building is aimed to showcase the rich cultural history of India through costume, visual, and performing arts. The four-storey museum-like art house has a grand seating capacity of 2000 and awe-inspiring interiors.
Tom Holland and Zendaya arrived in Mumbai, India on Friday, March 31st. The lovebirds were also papped taking a tour on a luxurious yacht. Blue Bay Marine, which offers luxury yacht charter services, took to their Instagram handle to share a picture of Zndaya and Tom as they hosted the Hollywood actors on their luxury yacht. Zendaya and Tom were both dressed in casual outfits. 
ALSO READ: The fun continues: Varun Dhawan lifts Gigi Hadid on stage at NMACC gala, gives her a kiss; Watch video