Tom Holland and Zendaya's fans were in for a delightful surprise as the actor-Couple arrived in Mumbai together for the first time ever, on Thursday. The paparazzi spotted Tom and Zendaya exiting the Kalina Airport in Mumbai, and their pictures went viral in no time at all! Now, a picture of the Hollywood actors has surfaced on Instagram, and it shows them posing together on a luxury yacht, during their India visit.
Tom Holland and Zendaya spotted on a yacht during India visit
Blue Bay Marine, which offers luxury yacht charter services, took to their Instagram handle to share a picture of Zndaya and Tom as they hosted the Hollywood actors on their luxury yacht. Zendaya and Tom were both dressed in casual outfits. Zendaya looks gorgeous in a bright red easy-breezy summer dress, which has a relaxed silhouette. She kept her look simple, and opted for beige and white coloured flat sandals. Meanwhile, Tom is seen in a white t-shirt with light blue denim jeans. He wore a grey cap, and black-and-white sneakers. Tom and Zendaya were all smiles as they posed for a picture with the team of Blue Bay Marine. "Hosted Tom and Zendaya on our yacht," read the caption. Check out the picture below!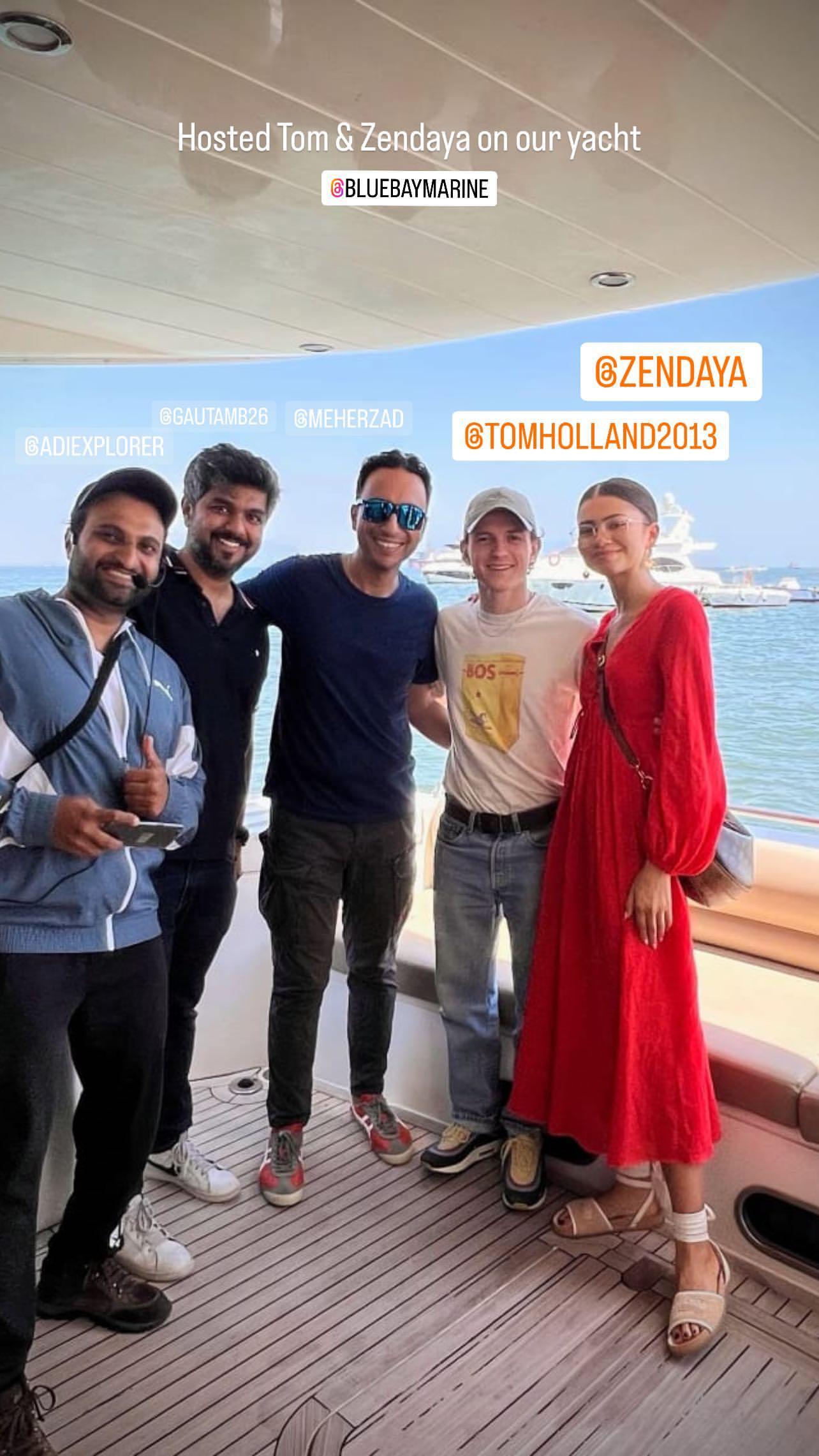 Tom Holland and Zendaya arrived together in India for the first time ever, and it was rumoured that they are here for Nita Mukesh Ambani Cultural Centre's grand opening. However, they were not spotted at the NMACC's launch event last night, which was attended by international celebs such as Gigi Hadid, Nick Jonas, Emma Chamberlain, and Bollywood celebs such as Alia Bhatt, Priyanka Chopra, Kareena Kapoor Khan, Neetu Kapoor, Karan Johar, Ranveer Singh, Deepika Padukone and others. 
ALSO READ: Spiderman couple Zendaya and Tom Holland arrive in Mumbai, look comfy in casuals; VIDEO