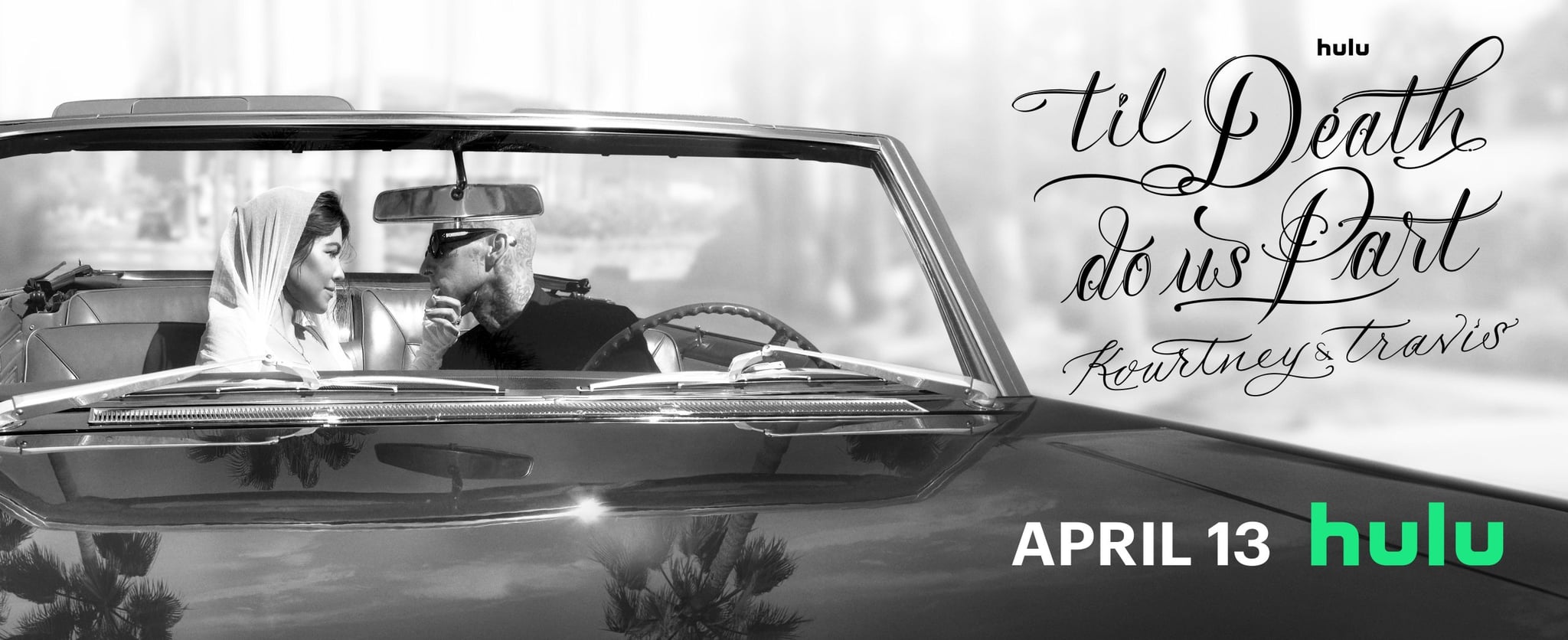 Image Source: Hulu
Here comes the bride — again. After tying the knot with Travis Barker not once, not twice, but three times, Kourtney Kardashian is finally sharing the full story of her wedding experiences as well as some behind-the-scenes footage of all of her nuptials. Ahead of the May release of season three of her family's Hulu series, "The Kardashians," the streamer will drop "'Til Death Do Us Part Kourtney & Travis" on April 13.
"'Til Death Do Us Part Kourtney & Travis" will follow along as the happy Couple "enjoy a luxurious wedding weekend in Portofino, Italy," according to a press release.
Kardashian and Barker exchanged vows at L'Olivetta, a villa owned by Dolce & Gabbana, on May 22, 2022, before celebrating with a reception at the 16th-century Castello Brown with their children — Kardashian's three: Mason, Penelope, and Reign; and Barker's children: Landon, Alabama, and stepdaughter Atiana De La Hoya — by their sides. Prior to that, they were officially married in a courthouse ceremony in California on May 15, 2022. Even earlier, the couple had a nonofficial wedding in Las Vegas on April 4, 2022.
In the trailer for the upcoming special, Kardashian says, "This is our personal archive footage that we are sharing with the world." Even she laughs about the amount of times they said "I do," asking her husband, "Can you believe we got married three times?"
"It's like choosing a child, and I can't pick the best one," Barker replies. As they walk through the multiple ceremonies, footage from the various affairs plays. Kardashian summarizes of the biggest event, "Our wedding felt like time didn't exist, and it just felt perfect."
Keep reading for all we know about the upcoming Barker and Kardashian Hulu wedding special.
"'Til Death Do Us Part Kourtney & Travis" Trailer
"'Til Death Do Us Part Kourtney & Travis" Release Date
The Kardashian and Barker wedding special will begin streaming on April 13.