With the recent release of his debut EP "Heaven Like Mine", rising recording artist and accomplished songwriter Shaun Farrugia set about stepping out from the shadows of his previous collaborators to establish a musical identity of his own. 
Touching on themes surrounding love, acceptance, and modern-day anxieties, the 5-track opus primarily focuses on the last few years of Farrugia's life, tracing his journey through various challenging, yet transformative experiences, to reveal the true essence of the man he is today.
Tinged with copious amounts of raw, unbridled emotion, the candid collection looks set to both elevate, and resonate with listeners around the world, each of whom find themselves looking to let go of the past, and embrace a new beginning.
---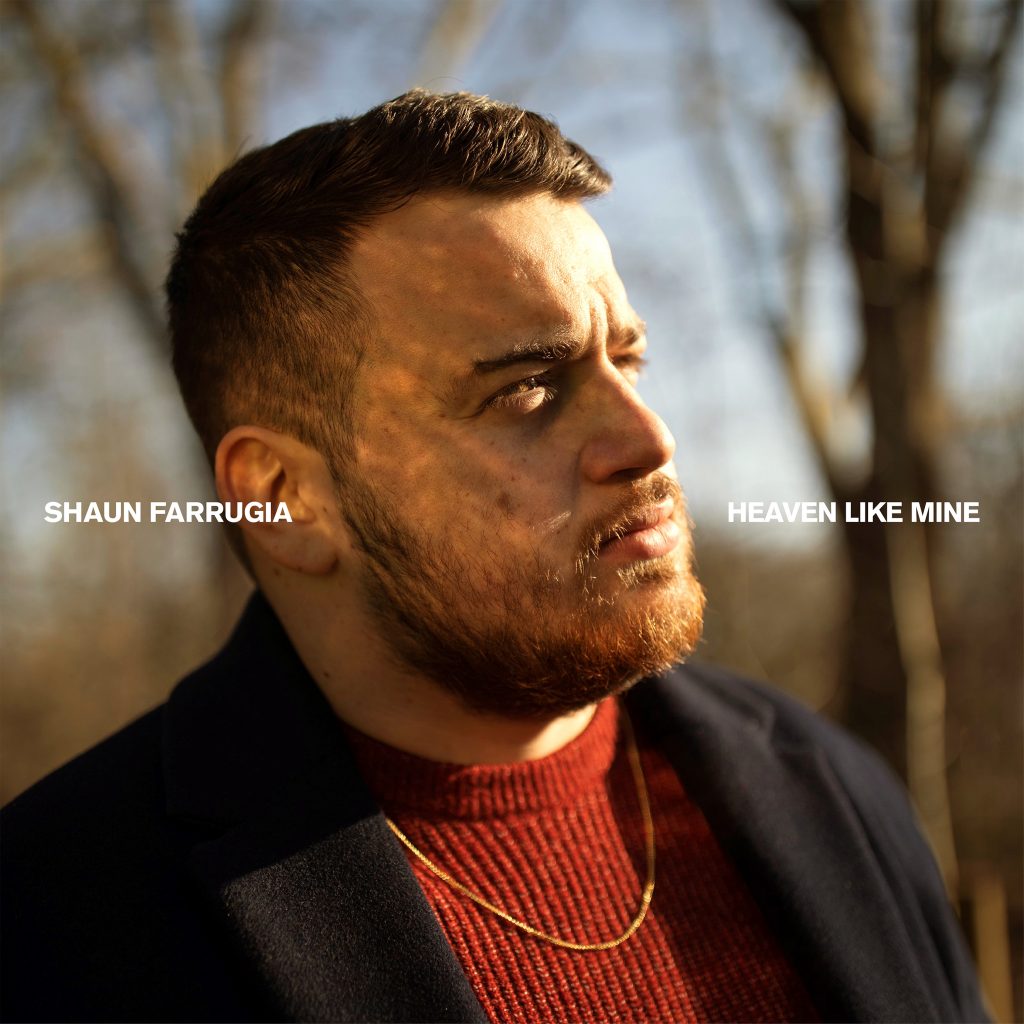 ---
Introducing… Shaun Farrugia
Having made the brave decision to quit his job, sell everything he owned and leave behind the life he once knew, Shaun Farrugia arrived in London back in 2019 and headed straight to the home of English DJ and producer Sigala who had invited the 26-year-old Maltese native to come to the U.K. during an Instagram Live. The gamble soon paid off, and Shaun was quickly snapped up by Polydor.
From scoring early songwriting credits for artists as diverse as Mimi Webb ("I'll Break My Heart Again") and The Script ("Hot Summer Nights"), to recording two epic collaborations with renowned DJ Martin Garrix ("Starlight / Keep Me Afloat" and "If We'll Ever Be Remembered"), the start of 2022 saw Shaun achieve his first top 40 record in the UK with "Melody" – the fifth single to be released from Sigala's upcoming second studio "Every Cloud".
---
Sigala x Melody (Official Video)
---
Quickly emerging as a frequenter on Radio 1 including multiple plays from Jack Saunders and Maia Beth on Radio 1's Future Pop, bringing Shaun's catalogue to 30 million streams to Date! His previous cover of The Weeknd's #1 hit "Blinding Lights" flew straight to #1 on the Shazam Discovery Charts, after featuring on Love Island, the biggest reaction to any song played in the last summer season of the show.
To celebrate the release and subsequent success of "Heaven Like Mine" we caught up with Shaun to talk finding resolution in song, turning life's inevitable pains into power and how he hopes his story will inspire others to follow their own dreams…
Hey Shaun, how are you?
Hello, I'm really good thank you – super grateful to be here and to have the opportunity to chat with you!
Congratulations on the release of "Heaven Like Mine". With this being your debut EP, how excited are you to be presenting fans with a full body of work as opposed to another run of different singles?
Honestly, you couldn't have said it better! Don't get me wrong, putting singles out is great, but I am so stoked to finally be releasing a whole body of work because I feel like it gives people the opportunity to get to know me a little bit better both as a person, and as an artist. I really hope everyone enjoys it.
You've described this project as being an "honest account of all that you've felt for the past few years, the good times and the bad, with love forever being present" – are your personal experiences often a source of inspiration when it comes to making music?
I feel like writing songs is a source of therapy for me, and a means to express exactly how I'm feeling about a situation. I don't think I could ever really write a song that wasn't based on something that had happened to me, or to somebody close to me… it would feel wrong doing that!
Do you find that putting pen to paper, and expressing yourself through song helps you to process difficult emotions?
Most definitely! I find it so much easier to sing about how I feel, rather than to talk about how I feel. Songwriting is like a form of therapy for me, and my favourite way to express myself and deal with whatever life throws at me. I don't know why, but I've never been good at talking about my feelings… no matter how many different therapists I've been to, it's just something I find hard.  
Musically how would you describe these tracks, and how do they compare to previous releases?
I'd say these are the most organic songs I've ever written – they showcase who I am, and allow me to show my true colours. How do they compare to previous releases? The best way to answer that question would be to say that it was important to me that I present this music in the exact same way that it was written, because I don't think I've had the opportunity to do that before… when you hear them, hopefully you'll understand what I mean. 
What messages and vibes do you hope to convey to listeners through this material?
I hope they feel the emotion I felt when I was writing them. I hope this music inspires people, and helps anybody who's struggling to feel less alone in whatever they're going through. 
From a production point of view, how did you go about making sure the composition and instrumentation of each song matched / conveyed the emotion of the subject matter you're singing about?
Jacob Manson and I locked ourselves away in his studio in Shoreditch for weeks to try to make sure that the emotion embedded in each of the songs could be heard through the production. We knew immediately where we wanted to go with these songs the second we got in the studio, from 'Vertigo's' middle 8 to the energy of 'Heaven Like Mine's', we were very in-synch with what we wanted our end goal to be.
---
Vertigo (Official Music Video)
---
These tracks really showcase all different tones and textures to your voice – how important is it for you to push yourself as a vocalist?
Thank you – I worked really hard to perfect the vocals on this project, so that means a lot! I did hundreds of different takes of each song, and left no stone unturned to make sure I sang each line and each lyrics with the right emotion so that people could really feel exactly what I felt in the moment. 
What has the reaction from fans been like so far?
Incredible! I genuinely have the best fans in the world – they are my support system on the good days, and the bad. They've sent me hundreds of messages and comments of support, and shared their own personal stories with me of how they relate to the songs. It's a privilege to be able to have those conversations with them, they mean a lot to me.
Your journey to this point has been nothing short of remarkable – how do you feel now looking back on the last three years of your life?
I feel so grateful for the opportunities I've been given, the lessons I've learnt, and for all of the friends I've made along the way. It's not always been easy, but it's definitely been all worth the tears and the late nights laid in bed worrying about the future. I've always said being able to do this 'job' is a privilege, so I'm very conscious of making sure I cherish every moment. I still think I have a long way to go though…
What have been some of your professional highlights in this time?
Definitely singing to thousands of people at the Isle Of MTV in my home country, Malta – I'll never, ever forget that!
As a songwriter you've written tracks for some of pop's biggest acts, how does your creative process differ when creating art for others compared to when writing for yourself?
When I am writing for others I am doing my best to help them write their story, and express what they're feeling inside. When it comes to writing my own songs, it's very much all about me, and I simply put pen to paper and explore my own feelings and thoughts.
You took a major leap of faith back in 2019, what advice would you give to anybody reading this looking to strike out on their own and make their dreams come true?
There have been so many instances in my life when I've been told that I can't do something, or that I won't ever amount to much, and although that can be hard to hear I've always used it as a fuel to motivate myself to prove everybody wrong. I am determined to make my dreams come true, and will die trying! So to all of you out there, feeling like I did, I want to say… life is short, so do what you love, be with the one you love, and believe in your dreams!
What else do you have coming up this year?
We have so many live shows planned, which I am so excited about! I can't wait to announce all of the dates! The world has missed out on so much live music over the last few years, so I can't wait to have the opportunity to entertain audiences again, and to get back onstage to sing these new songs live. Oh, and I have more new music coming soon too so watch this space…
'Heaven Like Mine' is available to download / stream via Polydor now.
---
Let us know your thoughts on Shaun Farrugia over on Twitter @CelebMix now!
Related