A good movie is one thing that passes every language barrier. Lately, audiences are accepting good content movies irrespective of any language, be it small-budget movies like Kantara, and Balagam or biggies like RRR, and KGF. Today, we present you with one such movie that shouldn't be missed at all. A Tamil film Dada starring Kavin and Aparna Das, it's a feel-good and heartwarming story about a young Couple. 
Now, because we are mentioning a story about a young couple, do not think it's some mushy romance drama. Director Ganesh K Babu's debut Dada revolves around an unplanned pregnancy of a couple, who are studying in college. The film received a huge response from the audiences for theatres and digital releases as well. The movie buffs and critics heaped praises on the storyline, performances, and writing. In fact, recently, Dada completed 50 days at the box office. And with word of mouth and good reviews, Dada reached every corner with the OTT releases on Amazon Prime Videos. 
This week, we suggest you check out Dada, promise it will not disappoint you. 
About Dada
Joining the super league of best directors, Ganesh, who helmed Dada, managed to catch audiences' attention with his first flick. The film stars Kavin, Aparna Das, VTV Ganesh, and K. Bhagyaraj in the key roles. Dada was released theatrically on 10 February 2023 and received positive reviews from critics and became a commercial success at the box office. Not just that several celebs like Prabhu Deva, Karthi, director Lokesh Kangaraj, Kamal Haasan, Dhanush and others praised the film.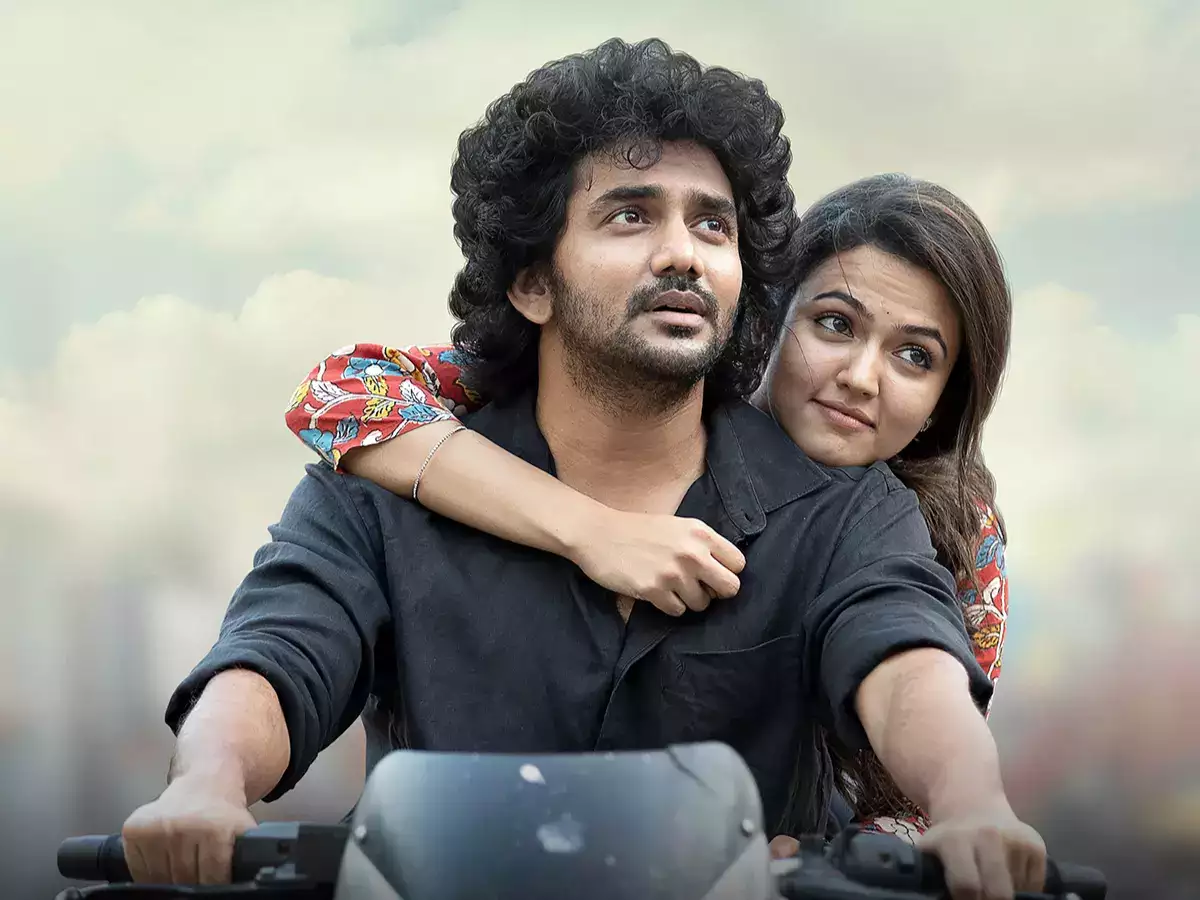 The journey of unwanted and teen pregnancy
The first thing I liked about Dada is the beginning of the film. It didn't dwell much into the premise of how to lead actors Manikandan (Kavin) and Sindhu (Aparna Das), met and fell in love, etc. It had a brief introduction of the couple on the bed, followed by the story of pregnancy, how they dealt with it, Relationship struggles, misunderstanding, father duties and more. From the introduction to the climax, nothing about Dada feels boring or laid back. 
The young couple faces unwanted pregnancy and the question to keep the baby or not has been on the table. While the girl wants to keep the baby, the boy suggests aborting it. However, nothing gets so toxic here as the boyfriend agrees to support her, considering the fact of being a college student, with no income, no house, and basic necessities. This scene was something I liked personally about how the boy stood by his girl's decision. It's very rare to watch, in movies and reality as well, I guess. 
From shifting houses, and struggling to get basic needs to the man doing odd jobs for his baby and mother, the film showcases a beautiful tale of an unmarried young couple. The movie does manage to show the darker side of young and teen pregnancy as well. The film is emotional but is equally fun with a strong undercurrent of tasteful humour with supporting cast members like Harish Kumar seize their opportunities.
While the first half shows the struggles of Kavin's Manikandan and Sindhu pregnancy journey, the second half is a total show-stealer. Sindhu, the mother, leaves the newborn in the hospital and runs away. Why and where is something we do not reveal and burn down your excitement with too many spoilers.
 
Parenthood is gender neutral
The after-interval plot delves into the challenges of single parenting. The couple gets separated and the father (played by Kavin) is entrusted with the responsibility of taking care of the child on his own. With the help of his friend, Manikandan becomes a beautiful father. We so love their father and son bond. It's also so heart-touching to see how a parent goes to any length to give their child the best. The way Kavin plays the role of mother and father is a mirror to a society, which believes it's all the woman's duties. The most refreshing aspect of Dada is that it sends out a very important message loud and clear – parenthood is gender neutral.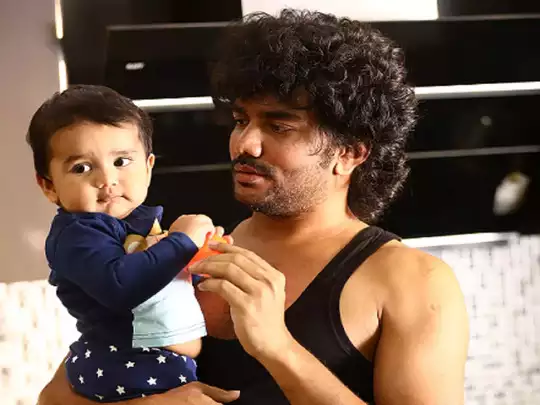 Beautiful father-son bond and climax
Before becoming the best 'Dada', the father's cry for support to raise his children is heart-wrenching. He reaches the doors steps of the orphanage, his estranged parents, and what not. 
One of the best things that I would like to point out about the film is that despite Manikandan's anger at Sindhu for leaving his newborn, he names their son Aditya as how they planned. Another beautiful moment that captured Mani and his baby boy's bond is their conversation about his mom. "Do you want to know who your mom is," Mani asks the child, to which he slips under the sheet, deciding to sleep instead of having to face the difficult conversation.
The film emphasized a new form of a father-son relationship. And the climax, where Manikandan and Sindhu meet again at an office, is one of the best happy endings ever. The film opens and ends with a shot of Manikandan sleeping peacefully.
Dada smashes patriarchal norms
Dada also breaks many papal norms such as men don't cry, parenthood is not just for women, and more. Ya, the entire second half is like an everyday thing of what a mother does for her child. However, here instead of the mother, it's the father, who is with diapers and ladles to care for and cook for his child
 Similarly, the story can also be seen as his quest to become a complete man, and a man who isn't above crying. Though he proudly claims that he has never shed a tear in his life initially, he breaks down at two crucial places. That he isn't alone in shedding tears during those vulnerable moments, speaks of this film's power to affect.
Dada is everything you need to watch, from romance, beautiful love story, unplanned pregnancy, father and son bond, bittersweet parting and happy ending. The film is currently streaming on Amazon Prime Videos.
ALSO READ: Prabhas' Adipurush to Naga Chaitanya's Custody: Most anticipated South movies of Summer 2023 according to IMDb