For decades boy bands have dominated the echelons of pop culture to become some of the biggest, and most successful recording artists of all time! From 90's – 00's American megastars *NSYNC and Backstreet Boys, to home grown talents JLS, Boyzone, The Wanted and Take That, the collective power of such groups not only affords them the platform to play an influential role within modern society, but also the opportunity to make their mark on history, with both their songs and style defining an era in time, and leaving a lasting impression on a generation of fans caught somewhere on the cusp between adolescence and adulthood. 
"As long as there are teenage girls, there will always be boy bands." former 98 Degrees singer Nick Lachey is once quoted as saying in response to critics seemingly relishing in the misguided notion the era of the boy band was finally over following the rise in popularity of solo artists including Justin Bieber, Ed Sheeran, Dua Lipa and Sam Smith in the mid-to-late 2010's. Though there is merit to the argument that at certain points in time, the publics interest in bands (of any genre or gender) will naturally decline, as successful as artists like Bieber and Sheeran might be, groups unlike solo musicians, have multiple members meaning their appeal is far stronger and wider reaching, making it somewhat easier for them to breakthrough the zeitgeist and resonate with a broader spectrum of people, this adding further weight to the theory that there will forever be a definitive band that becomes synonymous with each and every decade. 
So whilst for Gen Z the euphoric memories of One Direction's groundbreaking 5-year rein still linger somewhat in the pop atmosphere, and the sheer force of powerhouse K-pop sensations BTS continues to resonate with millions around the world, there's no denying that it's been a long minute since we last had a brand new boy band to get excited about… until now!
---
Introducing… Here At Last!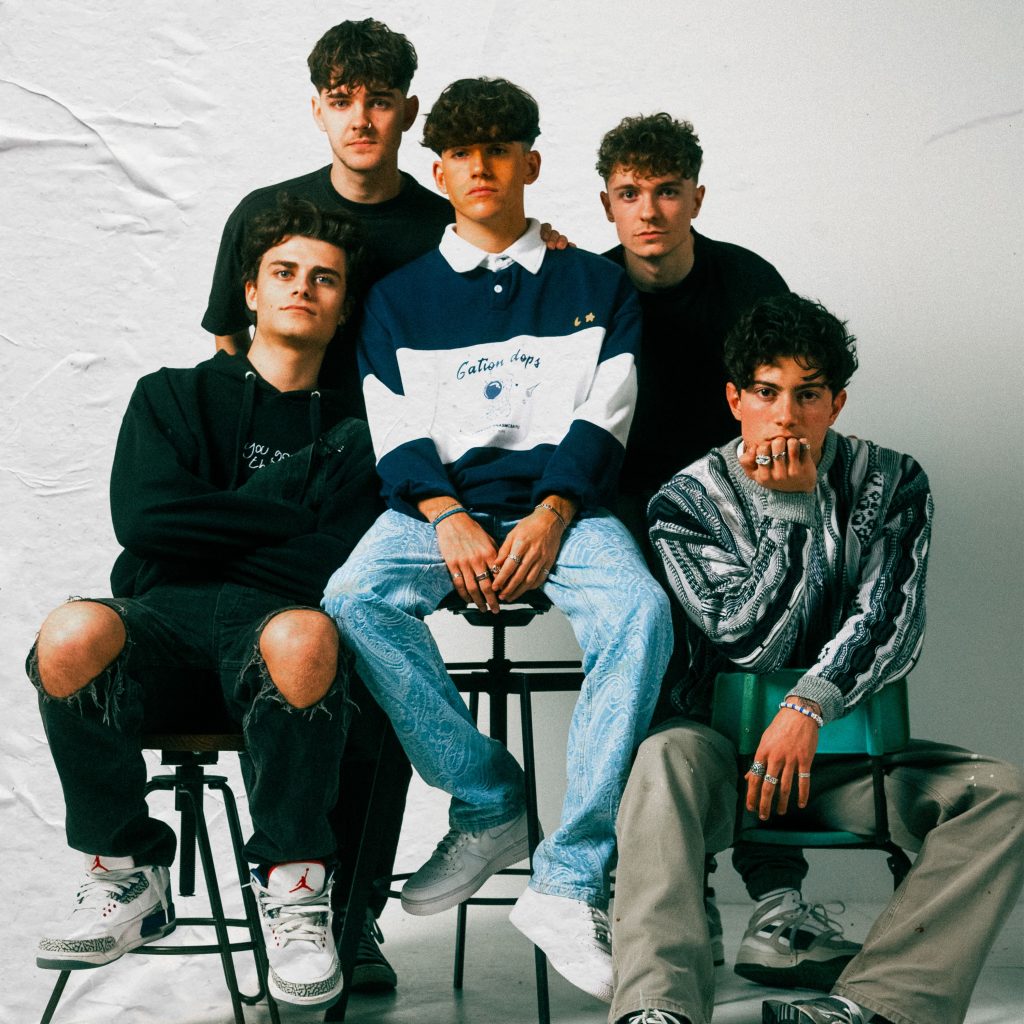 Made up of Zach Loizou, Tommy Lyon, Pedro Santos, James Thomas and Ryan Burns, Here At Last are a modern day music act with a twist! Currently living together in Reading, England, the quintet have made the leap from obscurity to one of the biggest band's on TikTok in just over two of years. 
Having originally formed a close friendship online, after finding success as individuals sharing videos clips of themselves singing and performing reimagined versions of popular songs on YouTube, the boys first began to discuss the possibility of forming a band right before lockdown hit in the spring of 2020. Aware they ran the risk of losing momentum if they were to press pause on their plans during the pandemic, the group then made the bold decision to move in together so that they could give their dreams of pop stardom a fair shot. Once settled into their new home down south, the lads began engaging more with fans, and using social media platforms to their advantage, by sharing daily updates and giving followers a rare insight into the realities of what life is really like for a group of burgeoning pop stars!
Fearless in their pursuit of achieving major musical success, the five piece collective are currently blazing a trail, and creating a new blueprint for (acts looking) how to make it BIG in the digital era!
"The idea to put a group together came from a conversation I had with Tommy." Pedro muses when discussing the origins of Here At Last. "We felt like there was a gap in the market for a new boy band, and so we decided to see if we could put a project together that would fill that void… but if it weren't for any of the other three lads, we wouldn't be where, or who we are now! Tommy and I might have had the initial idea, but we've built the vision for the band together as a five; everything has come from us. From the get go everyone has pitched in, and worked really hard to make this a success."
Explaining their decision to move in with one another, Santos continues: "It was just something that made sense to all of us. Because we'd formed right at the start of the pandemic, we were super aware that there was no safe way for us to work together, create content and do all of the things we wanted to do as a band because of all of the rules and restrictions at the time. Like if there was a funny trend on TikTok, or a good song came out that we thought we could cover, we'd have to wait until we were all free to meet up, and sometimes by then the moment had passed and we'd missed out on creating something really special. So we all sat down together one day on a group FaceTime and decided to just go for it and get a house together!"
"When we were in lockdown, personally I felt like I wasn't even in a band." Zach laughs. "Because like everyone else we weren't going anywhere or seeing anyone, we were just just at home all the time, so it was hard to feel like what we were doing was real – I mean there we were this new band, and it's all very exciting, but we were unable to do any of the things a new band would (normally) do."
Nodding in agreement, James adds: "I think if we hadn't made the decision to live together then we would have really struggled to get things off the ground during that time. Social media became a bit of a lifeline for us, because it enable us to keep the interaction going with our fans and we could share with them everything we were getting up to! If we hadn't have been able to do that, then I think people would have forgotten about us, and this whole thing could have easily fizzled out."
---
---
"When we first got together we decided we wanted to be more than just a music act." Pedro tells us as the lads reminisce on what life was like during those first few months of living together. "We made a conscious decision to show people who we are, where we've come from and that we're just five normal friends and not these "famous" public figures who are kind of out of touch with reality because they happen to have a certain number of followers on social media (laughs)."
"Yeah, I just want to put it out there that having a high number of followers on TikTok or Instagram meanings NOTHING!" a jovial James chimes in causing the rest of the band to break out into laughter. "Sure for us as a band it helps, because it means we can reach more people and let them know we have new music coming out, but there's this crazy perception people have that life is better, or somehow made easier because you have a big following, and it could not be further from the truth! So don't fall into that trap of thinking it's important, because it's really not." 
Steering the conversation back, Ryan adds: "Having a presence online, and us creating little vlogs or filming stuff for TikTok just allows anybody interested in us the opportunity to see what we're really like as people, and as a band. It's all fun and it's not meant to be taken too seriously. I really like that we have a lot of footage from the early days on film, because I think it will be really cool for us to look back on one day."
"Things feel exciting now." Zach concedes. "Playing live shows, releasing music, meeting fans, doing interviews and creating content for TikTok and YouTube has allowed us to come into our own, and I'd say we now feel like a proper band, we are now Here At Last."
Adding to his bandmates point, Tommy chips in: "We each come from really normal backgrounds, none of us had any connections within the industry or any real clue about how to make any of this happen! So thinking about where we each started out, and the things we were doing before we were in the band… it's mad, we've come such a long way in really a short space of time!"
---
RYAN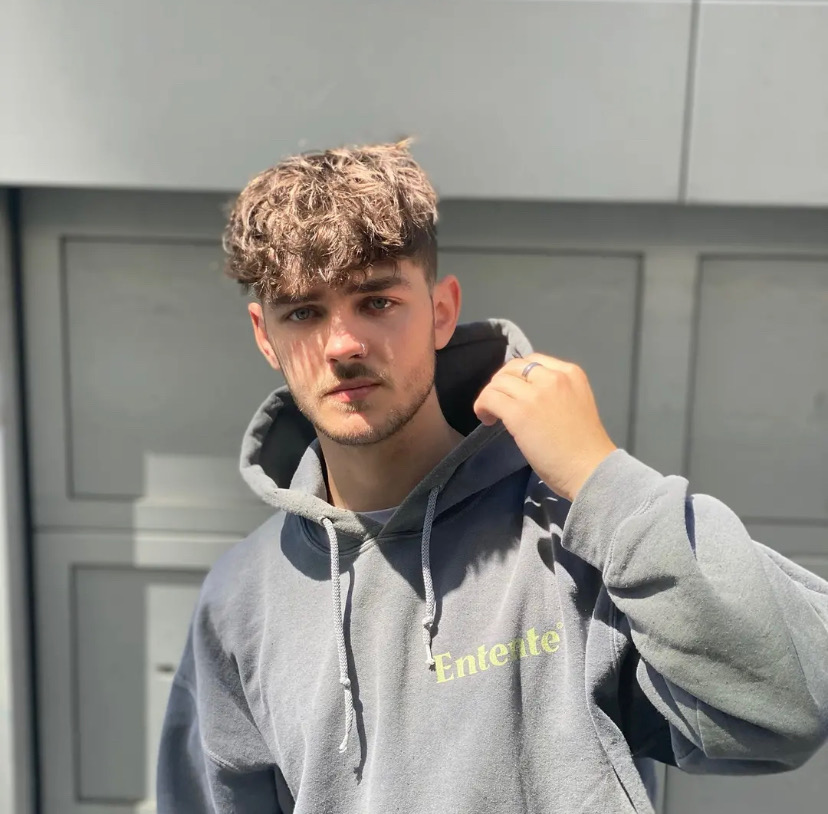 TIKTOK: _ryannburns_
IG: @_ryannburns_
FROM: North Wales
STAR SIGN: Leo
"I've always been really into music, so I think on some level I always knew I wanted to be a part of the industry in some way. Initially I saw myself working more behind the scenes, and dreamed of becoming songwriter, but here I am in a boyband… it's funny how things work out isn't it?!"
---
PEDRO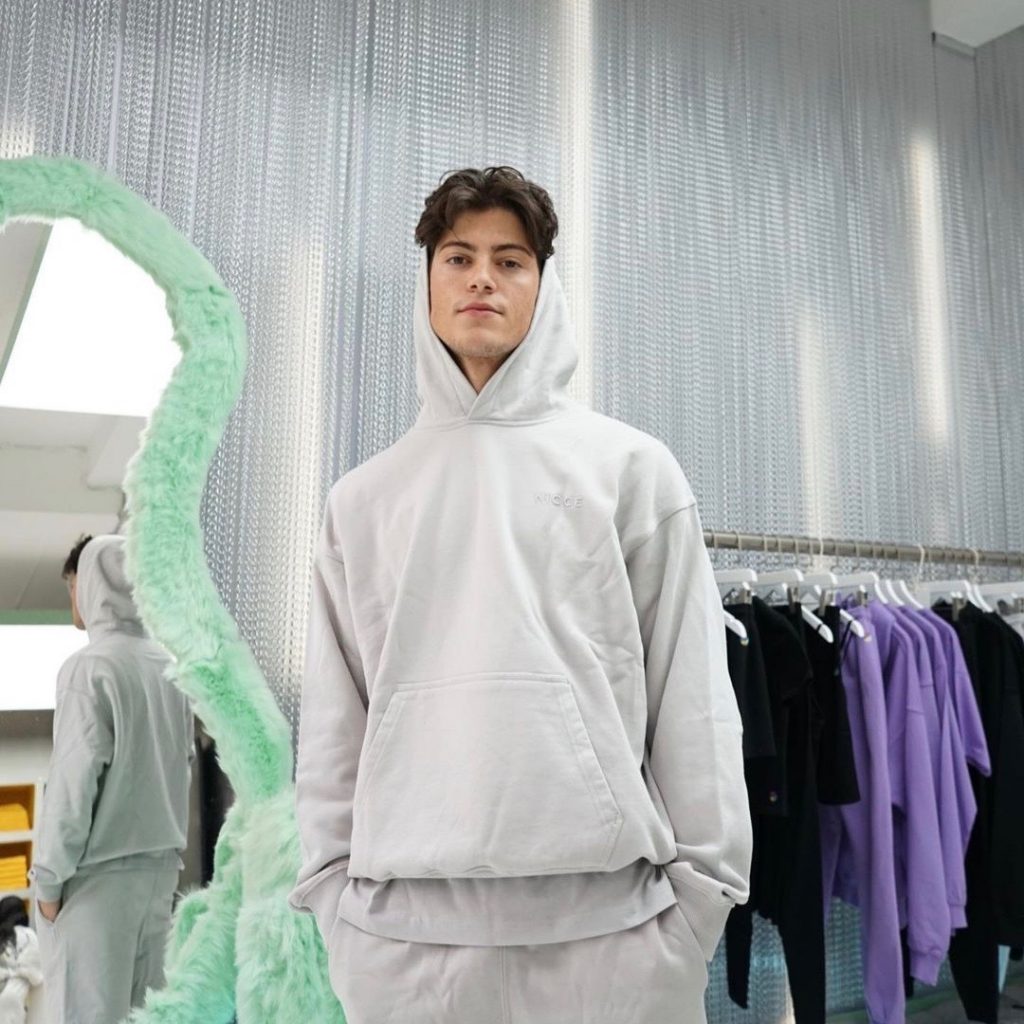 TIKTOK: pedro_santii
IG: @pedro_santii
FROM: Portugal
STAR SIGN: Sagittarius 
"My goal as a kid was to become a police officer! I enjoyed music, but I guess I saw it as more of a hobby than a career option. Like the other boys I was posting little videos of myself singing on social media, for no other reason than because I thought it was fun, but once I started to see the response I was getting from people, I thought 'hmm… maybe this is something I should pursue!'"
---
JAMES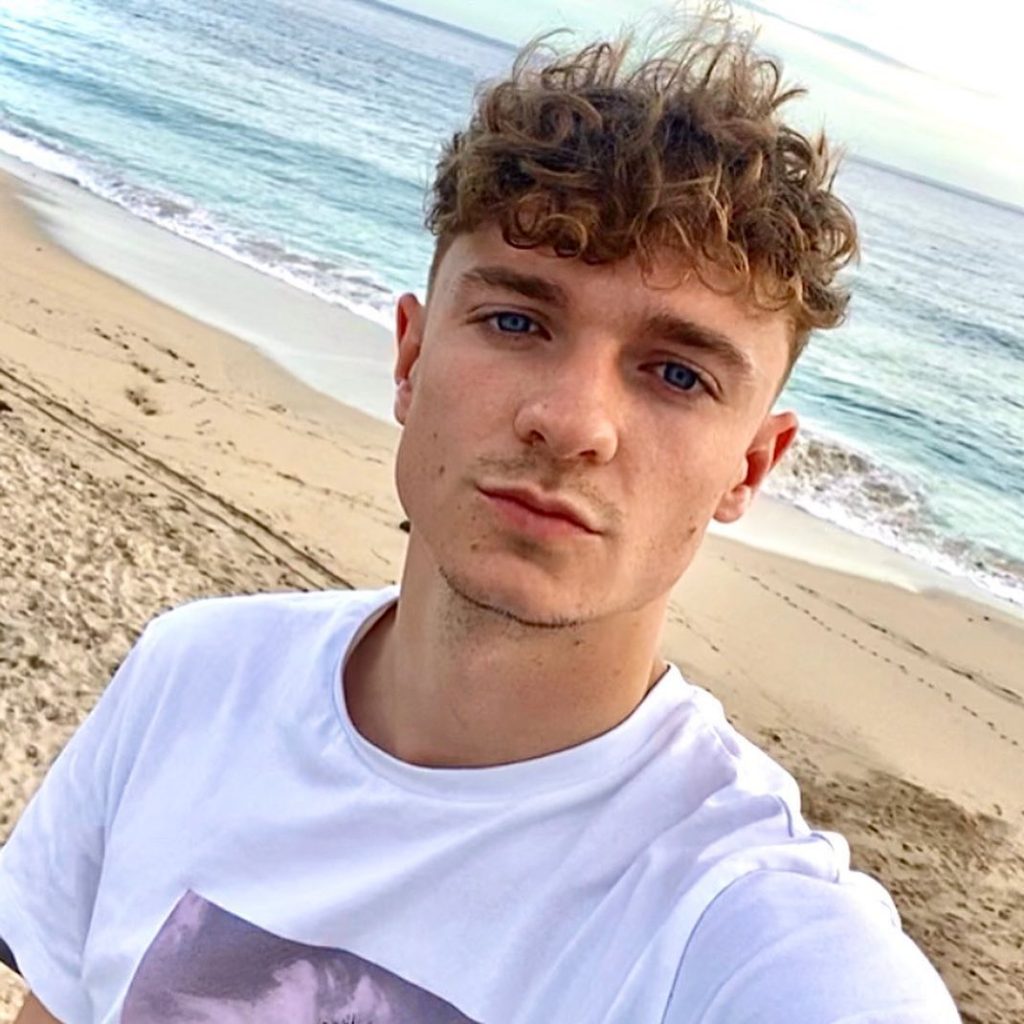 TIKTOK: officialjamesthomas
IG: @thejames.thomas
FROM: Leyland
STAR SIGN: Leo
"For me music was just something I did in my spare time, it was more of a side hustle than anything. I played a few pub gigs here and there to earn myself a bit of extra money, but I didn't really want to do it as a full time job. I actually wanted to own a pub, and I still do, so if things go well I'll open up a chain of bars, and you can all come in and have a drink whenever you want!"
---
ZACH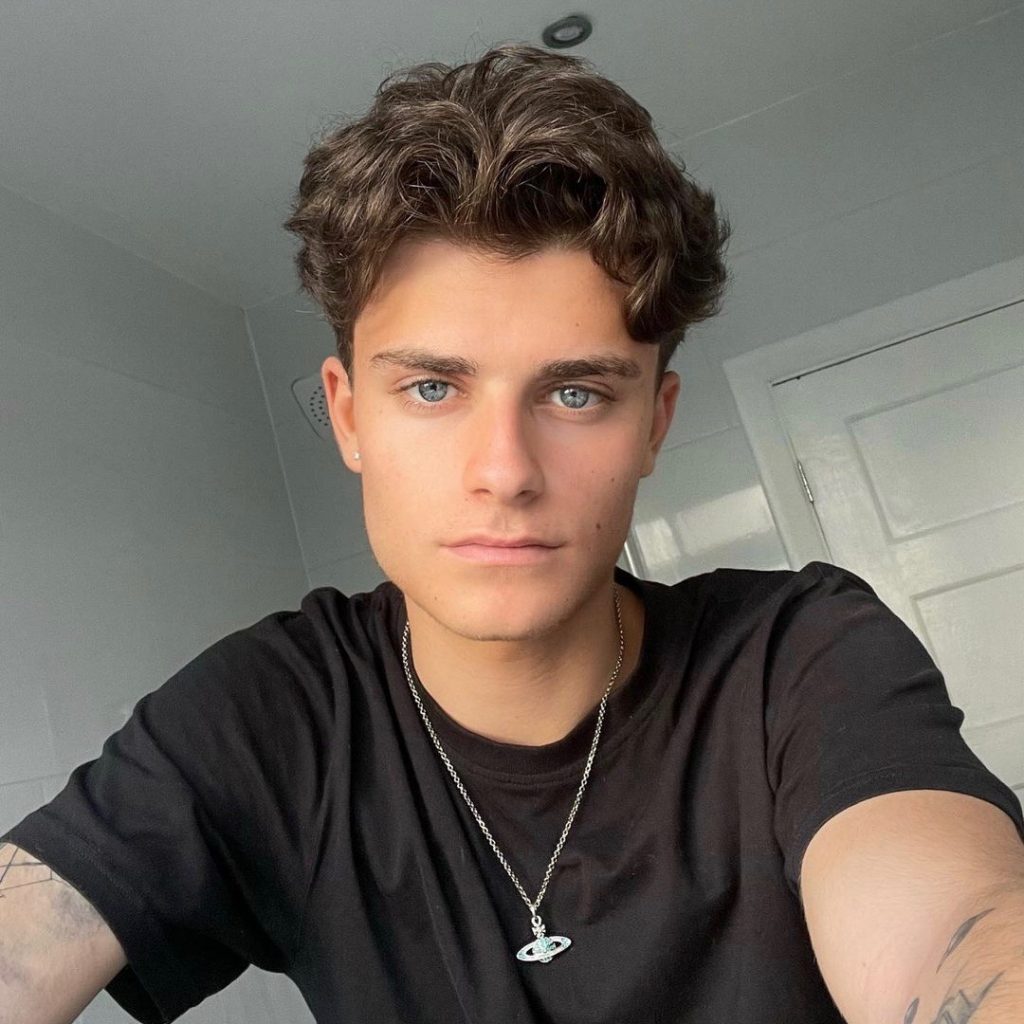 TIKTOK: zachloizou
IG: @thezachloizou
FROM: London
STAR SIGN: Gemini 
"I was a real musical theatre kid, so I grew up performing in different shows and productions. Somewhere along the way I started to learn the guitar – for fun more than anything – and then I think probably because I enjoyed playing so much, I got more into singing and found it was something I really enjoyed. I honestly never thought that this would one day be my job, it's crazy!" 
---
TOMMY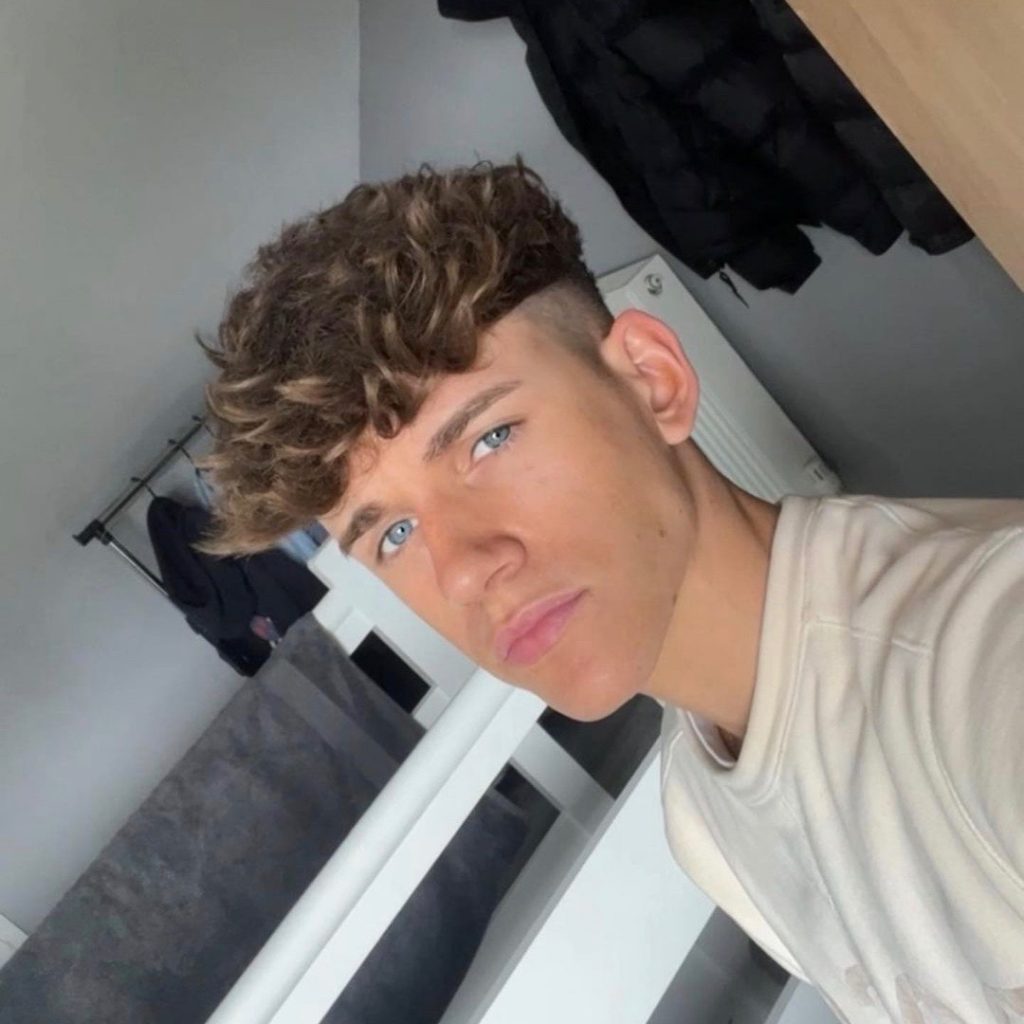 TIKTOK: tommylyon_
IG: @tommylyon_
FROM: Exeter 
STAR SIGN: Aquarius 
"When I was 5 I played Joseph in the Christmas nativity play at school, and from that day on I sang whenever, and wherever I could – in the car, in the shower, in the street… and now here I am!"
---
Despite all being the best of friends now, (by their own admission the lads say they've developed a deep brotherly bond), there can be no denying that in the very beginning Zach, Tommy, Pedro, James and Ryan were effectively strangers, and five aspiring solo artists coming together, with the view to becoming a singular entity as a band.
Here the group breakdown how they've managed to combine their individual talents, and dreams to create a strong foundation that is sure to serve them well throughout the course of their together time in Here At Last…
TOMMY ON ESTABLISHING THE GROUPS COLLECTIVE VISION…
"Do you know what, I don't think we ever sat down and discussed what we each thought about which the direction the band should go in. As cliché as it sounds, things just naturally fell into place, and then obviously over the last two years we've found a formula, and a way of working that suits us. We knew we didn't want to do anything too obvious, or go down the route of being a stereotypical 'boy band', because then we would run the risk of being boxed in with everyone else, and we don't ever want to be known for being just one thing. So I guess our vision was to make music and content that would allow us the freedom, and space, to grow and develop over time." 
ZACH ON CREATING THE BANDS SOUND…
"Although we always knew we wanted to be a pop band, in the beginning we felt it was important to be quite open minded, and to experiment musically just to see what type of sound we came up with on our own. Individually we each looked up to different artists, so it was cool to sit down and talk about the people who inspired us growing up to see if we could then incorporate some of those influences into the tracks we were recording. Even now I don't think we have a specific sound – which personally I quite like, because it means we can always go off in any direction want, and create music that reflects how we're feeling in the moment."
JAMES ON SONG SELECTION… 
"Finding the right songs to record can be hard. We've been sent some incredible tracks in the past, by some really talented musicians, but as much as we've loved them, they've just not been right for us. If we don't feel like we can do a song justice, then we won't record it, it's as simple as that. Whenever a track is pitched to us, we tend to listen to it a few times, and then start to think about how we can put our own stamp on it, and who would sound best singing each part. That's always our starting point, and then we head into the studio and record it."
RYAN ON BEING EQUALS…
"There are no egos in this band (laughs). Everyone is happy to go with the flow, and do what's best for the group. I think we've gotten to a good place now where we know each others strengths, and how we best work, so there's a level of confidence and trust there between the five of us, and nobody can break that." 
PEDRO ON TAKING CONTROL…
"The level of creative control we have is down to our manager Ben, who is one of the loveliest people you will ever meet! He's obviously been in the industry way longer than we have, so we really respect and value his input and advice. We trust him, and he trusts us, and so we have this brilliant working, and personal Relationship with him… he's pretty much like the sixth member of Here At Last! He's a top man, and we love him so much."
---
Here At Last – Tongue (Official Music Video)
---
Since The Beatles, much has been made of a pop bands relationship with their fans. From Mariah Carey's devoted 'lambs' to Little Mix's empowered tribe of 'Mixers', the rapport between an artist and their audience is a vital component to ensure any kind of lasting success. 
"We feel like we've developed a really kind, and loving fan base." James says with a sense of pride. "They all look after each other, and support one another just as much as they support us, which is amazing to see! We call them the 'Halo Army' and we love them so much, we're so proud of them and grateful for everything they do for us."
"There's nothing better than looking out into the crowd at one of our shows and seeing all of their faces." Ryan adds. "We can't quite believe they're all there to see us! In the past I think there's always been this assumption that boybands only appeal to teenage girls, but I don't think that's the case anymore, because our fan base seems to consist of a real mix of different people which I think is amazing."
Echoing Burns sentiment, Tommy continues: "It's mad to see how diverse our audience is! It makes us so happy when we get messages from people saying they've made friends with someone on the other side of the world, who realistically they would have never ever met or had any interaction with had they not been a fan of our music… how crazy is that?! We're really proud of how we've managed to bring people together, and like James said, we're so grateful to everyone out there who has supported us. I'd say our main goal, and the most important thing for us as a band is to make sure the fans are happy… everything else happen and fall into place as it's supposed to I'm sure."
---
---
As they stand on the cusp of the unknown, and prepare to walk a path similar to many of the bands that came before them, there's a genuine closeness and camaraderie that bonds the members of Here At Last born out of their unique, shared life experiences. Now looking towards their immediate future and beyond, the band admit they have many collective dreams and aspirations they hope to fulfil in the years to come…
"We want to win a BRIT!" an enthusiastic Zach blurts out. "If everyone reading this could manifest that for us, we promise we'll thank you in our acceptance speech (laughs)."
"I'd like it if we could get to a place where we could consistently tour year upon year, I think that would be really cool." Ryan adds. "Performing live is something we all really love to do, so anytime we have the opportunity to be on stage, singing our songs in front our fans, we're happy."
"We're still very much in the beginning phase of our career, and we know that!" James states with a sense of confidence. "But we feel like we've made a good start, and we're excited to now build upon the success we've had so far, and I don't just mean professionally. For me, being in this band… I feel like I've found my people, because not for one single second do I ever feel like I can't be 100% myself when I'm around these boys – and that's an amazing feeling!"
Here At Last's debut EP 'EP1' is set to be released August 15th 2023 and is available to pre-save now. Tickets for the bands October tour of the UK go on sale Friday, April 28th 2023.
---
Let us know your thoughts on Here At Last over on Twitter @CelebMix now!
Related