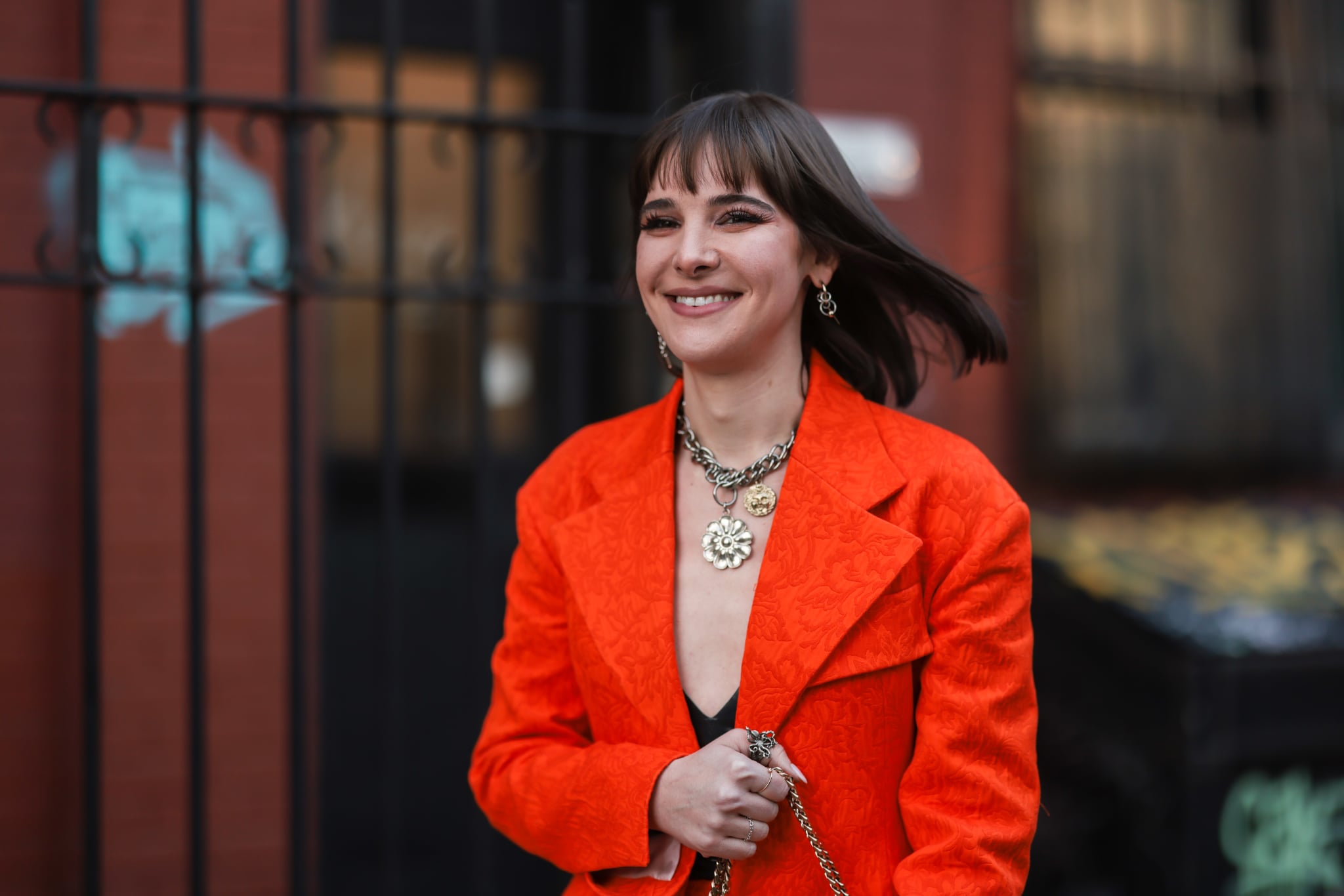 Image Source: Getty / Jeremy Moeller
For Hari Nef, dolls are so much more than plastic. The 30-year-old model and actor won big after being cast in Greta Gerwig's upcoming "Barbie" movie. But due to a scheduling conflict, she feared she might miss out on a role that was incredibly meaningful to her. On April 4 — following the release of new promotional posters and an official trailer — Nef shared an excerpt from the letter she wrote to Gerwig and "Barbie" star Margot Robbie, convincing them to change the schedule and keep her in the film.
"This is a big movie made by a team whose work has played no small role in cultivating my love of sitting in the dark in front of big screens for an hour or two," Nef began. "But that's just a part of why I want — my heart says 'need' — to join in the making of this film."
Nef continued to explain what Barbie meant to her and the rest of the trans community on a more personal level. "Barbie's the standard; she's The Girl; she's certainly THE doll," she wrote. "Me and my girlfriends — okay, yeah, me and my other transgender girlfriends — we started calling ourselves 'the dolls' a Couple of years ago, though the phrase stretches back into the language of our foremothers in the ballroom scene. 'The Dolls.'"
"Barbie's the standard; she's The Girl; she's certainly THE doll."
Why "the dolls"? According to Nef, some use the term as a quiet form of validation. "To ratify our femininity," she wrote in her letter. Others wear the label more facetiously — "to smile and sneer at the standards we're held to as women," Nef said. Either way, it's a word filled with meaning and shared experience.
"It's a joke, of course; we throw our voices: 'the do-o-lls!' But underneath the word 'doll' is the shape of a woman who is not quite a woman — recognizable as such, but still a fake," Nef wrote. "'Doll' is fraught, glamorous; she is, and she isn't."
Ultimately, as Nef pointed out in some of her most poignant sentences to the women behind the "Barbie" movie, it was because of this connection that she needed to be involved. "We call ourselves 'the dolls' in the face of everything we know we are, never will be, hope to be," Nef said. "We yell the word because the word matters. And no doll matters more than Barbie."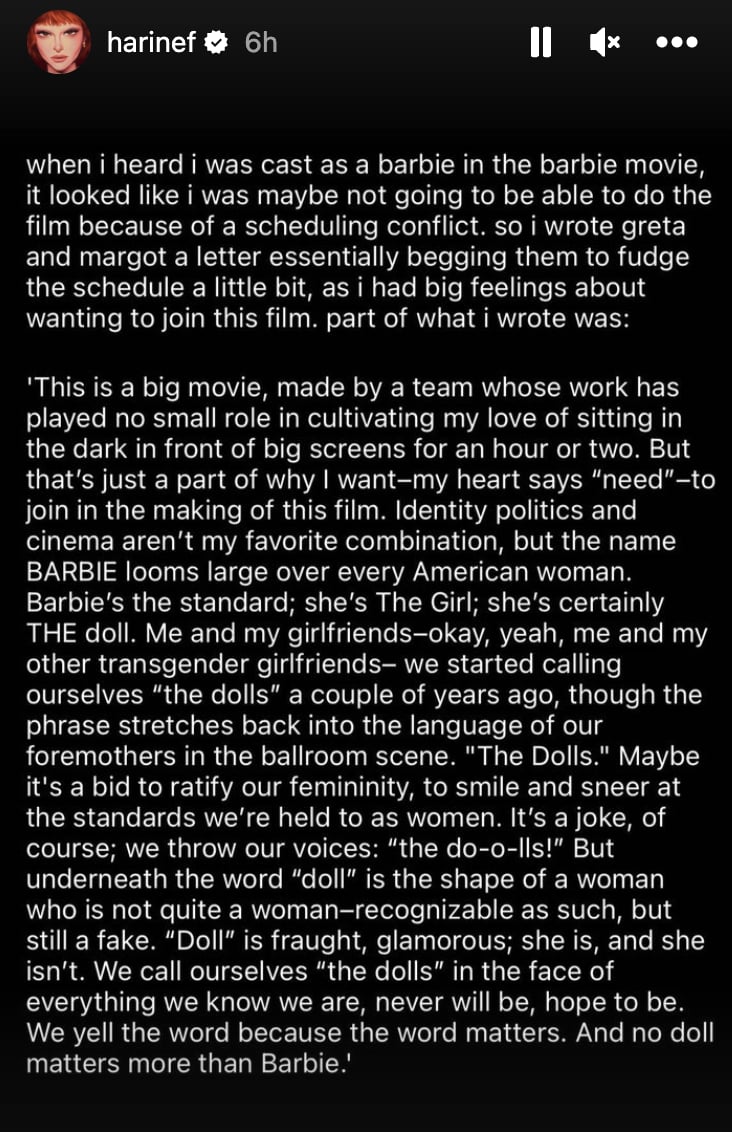 Image Source: Instagram user harinef