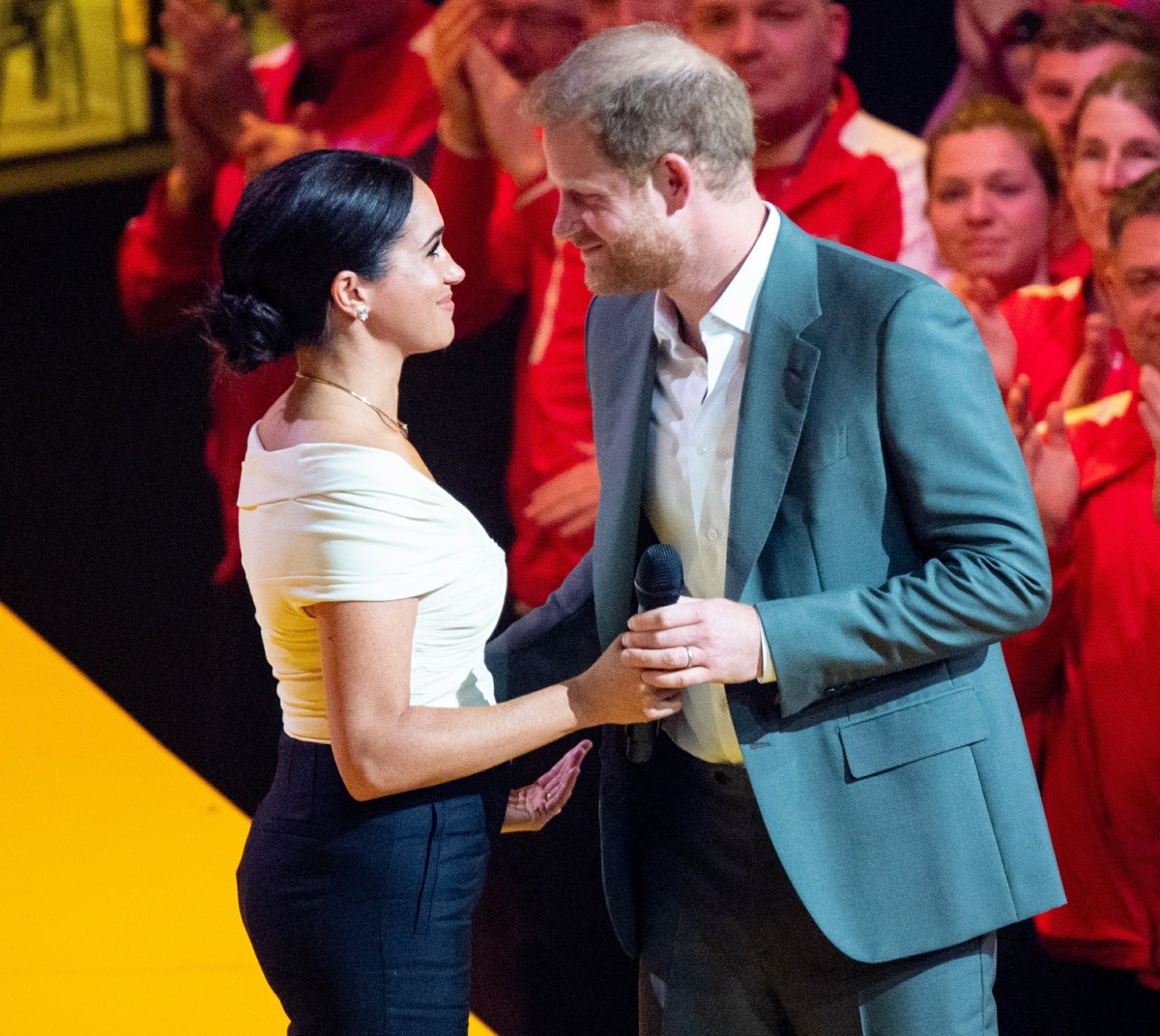 One of the most disconcerting things about the British media's coverage of the Duchess of Sussex has always been their sense of ownership over her. They feel like it's their right to say whatever they want about her because they own her, she's "theirs" to abuse and slander, "theirs" to obsess over. As an American citizen, watching how the British media treats my fellow American, I'm enraged on her behalf. She hasn't lived on that f–king island in three and a half years. She was lucky to escape with her life, her husband and her baby. She's spent over three years building a life for herself and her family and she's thrived and succeeded at every level. That's what they can't stand the most – the fact that she's never groveled to come back or begged for their acceptance or forgiveness. She simply moved on and healed. That's what is so unforgivable to them.
Well, I was reminded of all of that as I read Camilla Tominey's latest column ("comment") in the Telegraph, in which Tominey references her newspaper's unhinged "WHERE'S MEGHAN, SHE VANISHED" reporting to launch yet another delusional attack on Meghan for simply living in California and raising her children instead of going to her dogsh-t father-in-law's coronation. Tominey has also decided (surprise surprise) that there's something wrong in the Sussex marriage and Harry will soon find a way to "come back." Some highlights:
Meghan is… Duchess Dolittle? Much is being made of the Duchess of Sussex's newfound inconspicuousness. It wasn't long ago that there was no escaping the American former actress turned wannabe People's Princess as she revealed her "truth" on Oprah, shed tears on Netflix, and shared pearls of wisdom on her "Archetypes" podcast…But having been completely absent from the promotional activity around Spare – her husband's warts-and-all autobiography – and now having decided against attending the Coronation, preferring instead to remain in California, "Duchess Dolittle" would appear to be a better moniker.

This B is obsessed with South Park: Biding her time since that South Park episode, there is mounting talk of a rebrand, with Meghan reportedly planning to revive her lifestyle blog The Tig. Think Martha Stewart meets Kim Kardashian, presumably with enough paid endorsements to fund the Couple's quest to maintain "financial independence" from the Crown, and possibly to get a new kitchen.

What will Harry do now that Meghan is rebranding? The John Lennon to his wife's Yoko Ono (or, as someone once joked on Twitter, Woko Ono), things aren't quite as straightforward for a fifth-in-line to the throne, for whom Britain appears to be the third person in his marriage. Like his Relationship with the royals, Prince Harry's connection with his country of birth is complicated.

Why is Harry suing British newspapers if he doesn't want to come back to Tominey?? Yet in making a surprise return to London for his High Court case against Associated Newspapers Ltd, and in agreeing to attend the Coronation on May 6, Harry looks like a man with a yearning for Blighty. And if that's the case – if he does want to come back, at least for a temporary period – shouldn't he be welcomed, not only by the palace but the public, too? The truth is that Harry will always seem more at home here than in the United States (even after his imminent eviction from Frogmore House). In America, he's just, as the South Park creators rather cruelly put it, a "dumb prince".

The Sussexes are so unpopular in America! The Sussexes aren't major influencers there. That job is left to people such as the less middle-aged Selena Gomez and Kylie Jenner. The Duke and Duchess are just another pair of celebrities in a country where they are two-a-penny. Any American dream that Harry might have had appears to have gone a bit stale, with the Netflix glow fading much quicker than he may have hoped. His memoir is still among those topping the charts, but that caused a stir because of what it said about the Royal family as a whole, not just him.

WTF: In Britain, by contrast, Prince Harry will always be someone. He's the son of the King, the brother of a future king and the uncle of a future king. And although he may have done his best to destroy these familial ties, they still mean something over here. That's why Britons have been so reluctant to write him off completely. Positive memories linger of the lad who was a good laugh before he completely fell under his wife's spell.

Harry must come home to Britain: It's reasonable to wonder, too, if Harry can make Britain a home again. Despite his recent penchant for spewing American psychobabble and his insistence that he is loving the LA lifestyle, it does look like he is lost in the States…The man who was once "our Harry" needs a purpose in life beyond attacking the media and his family. By giving him a warm welcome in three weeks' time, Britain might be able to help him find it.
"Duchess Dolittle" – Meghan has done more in the past three years than Crymonger Keen (the OG Dolittle), and Meghan has done it all on her own terms, making her own money, working at her own pace and paying for her own life. That's what I mean about the creepy sense of ownership people like Tominey still want to have over Meghan – they still feel like her life and her work is theirs to discuss, to mock, to belittle and destroy. But the main part of this story is something that we'll see more of in the coming days and weeks – they can't hide their need to "separate" Meghan and Harry, and they've constantly and openly tried to drive a wedge between the Sussexes since the very beginning. They cannot stand that Harry is – by his own words and actions – madly in love with his wife, devoted to his children and extremely happy in California.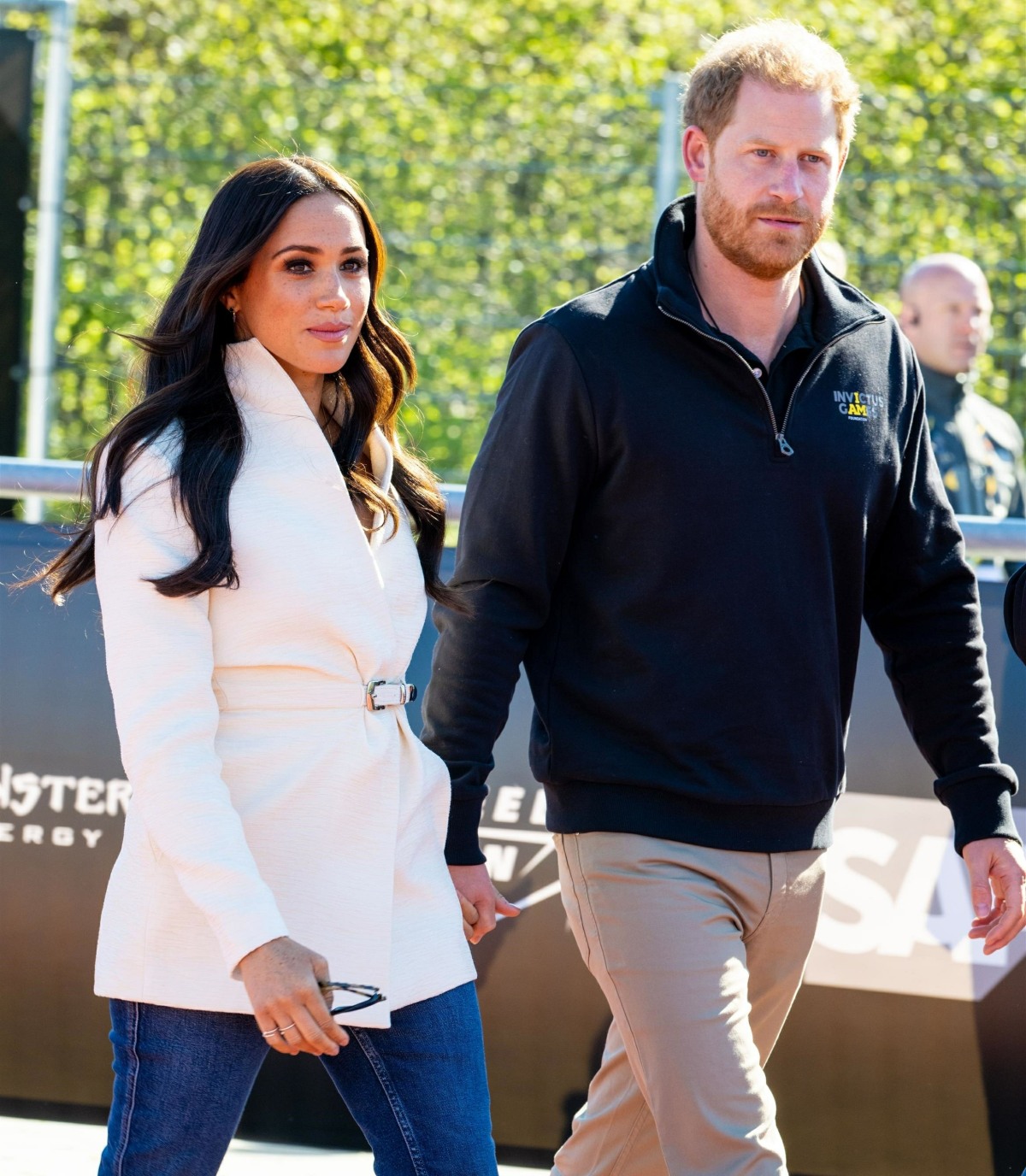 Photos courtesy of Instar and Backgrid.